Drawing room interior design is essential as it is the first room that guests see when they come into a home, so how it looks inside is essential for making the best use of floor space and hiding architectural flaws like columns, beams, electrical outlets, and so on. Keeping the living room or home drawing room design clean and simple is critical. People often want to add rafters, walls in front of doors, busy ceilings, and furniture to their living spaces in order to make them look better. But these elements can't be used in all areas and layouts, which is a shame.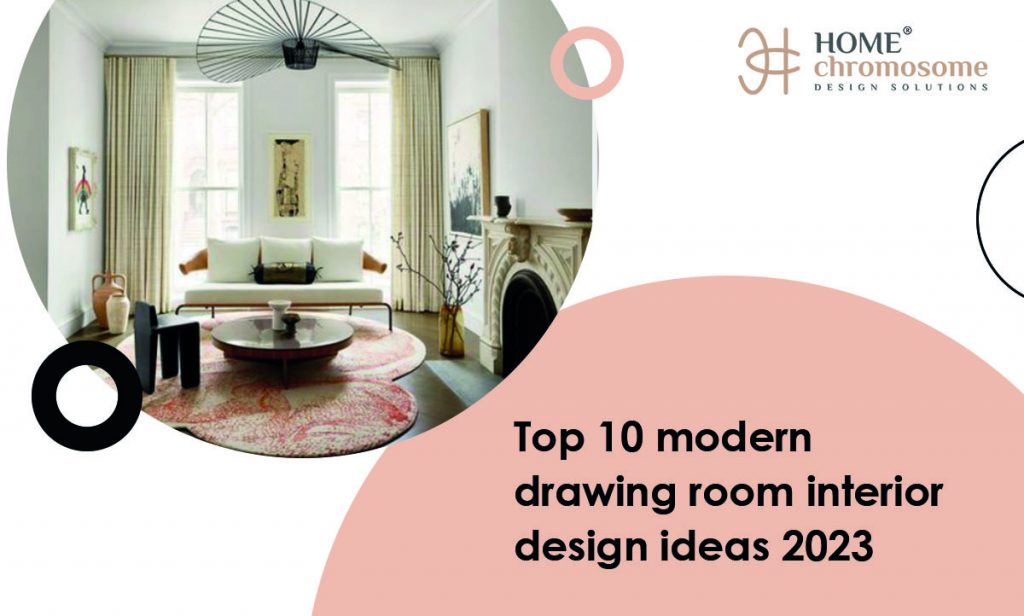 Drawing room interior design
The drawing room is likely one of the most essential rooms to design in the whole house because it is used for many different things. After a hard day, everyone gathers to relax in front of the TV, catch up with others, and unwind. Set up your space for storage so that it meets your needs. Keep sofas with high legs, use light colors, floating tv sets, and floating furniture, especially in smaller living rooms. Blinds are another great way to make the most of your space. The main goal of a living room is to make it easy for people to talk to each other, so the way you arrange the furniture should help with this. To get people to open up, talk, debate recent events and ideas, and share personal stories, you need a beautiful drawing room that makes people feel at ease. If you have just moved into a new home and are looking for some of the best drawing room interior design ideas, you have come to the right place.
Drawing room interior ideas
Sofas in Drawing room interior design
Sofas come in many different colors, shapes, and styles and can look different in many ways. Please choose an item that fits your living room type, whether it's chic, simple, modern, or laid-back. Sofas have the ability to make a place look very different. How they are made also affects whether or not the space feels too small to be comfortable. For example, big leather sofas may look and feel out of place in a room that has been whitewashed and decorated casually.
Storage combination in Drawing room interior design
Open shelves, minimal storage, streamlined cabinets, and modern cabinetry are some features of contemporary storage solutions for the latest drawing room design. The storage furniture of today is far more streamlined and fits in seamlessly with the aesthetics of the room than it did in the past. Change your old, closed shelves for more modern, open designs, and fill fabric or mat boxes and baskets with trinkets and collectibles. The storage units in question can also be used in the drawing room in the capacity of room or space dividers.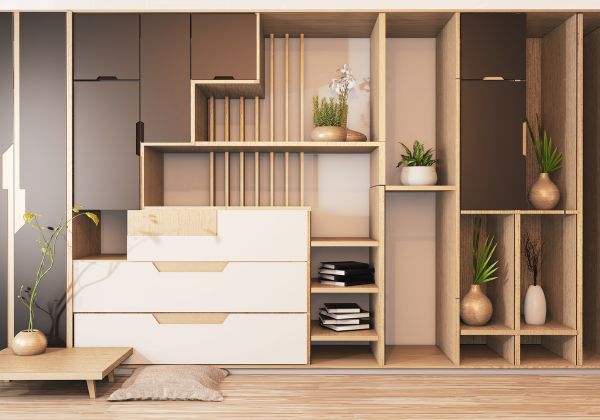 Walls painted with Vibrant colors in the Drawing room interior design
The walls of the drawing rooms are already works of art. Because there is only a little work in this area, the walls provide an opportunity to experiment with a variety of dark navy blue or blood red that can be accessorized with various artworks or wall hangings. Dramatic colors can give a large living room a sense of place. Also, because of this, the space looks completely different.
Round-shaped furniture in Drawing room interior design
It might seem silly to design your living room around round furniture, but it helps keep everything in its place and ensures everyone faces each other. This is especially important when you think about the fact that drawing rooms are places where people gather. Centre table ideas for a drawing room, like a round coffee table, round half sofas, or even a round mantlepiece, give your room a sense of unity.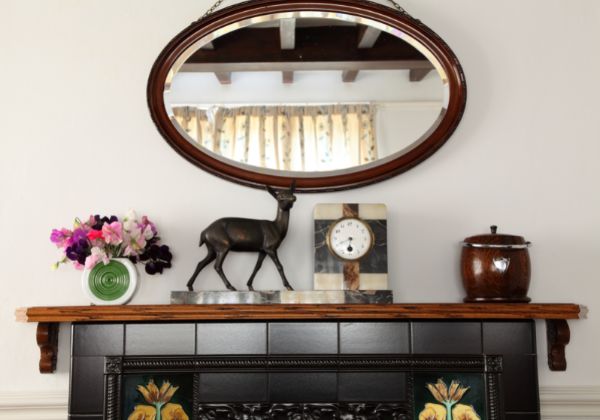 Exposed walls and ceilings in Drawing room interior design
Modern homes are getting increasingly exposed brick walls as a design choice. The unique characteristic they add to a room also ensures that this design style will continue. Exposed tiles on one wall of a living room combine modern and classic design elements, whether they were there when the room was built or was given a fake look later. The design of the ceiling in the living is another place where a textured look can be helpful. For decor that looks like it came from the 1970s, paint it cream or leave it brick red and hang a few plates or paintings.
Light Fixtures in Drawing room interior design
When too many of them are too many, light bulbs, lamps and fixtures can be distracting and change or take away from a property's main focus. Replace an unattractive light fixture in your living room with a beautiful chandelier that fits in with the rest of the room's decor. You can make one yourself, or you can fix up an old one. The bright color above matches the area's calmer color scheme. A lighter shade studded with glass would be another option. This would keep the focus on the decor in your drawing room's interior design.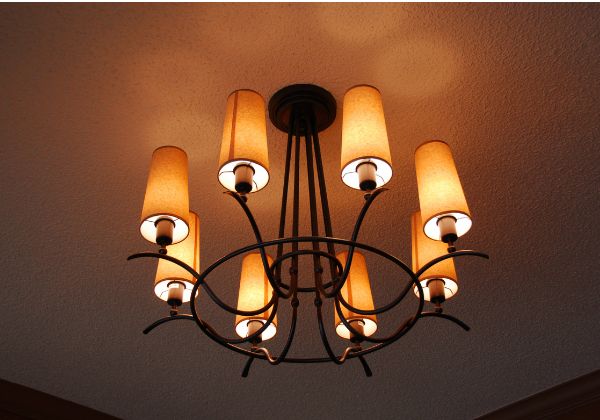 Green in Drawing room interior design
Plants are a highly cost-friendly way to add color to your design and energize the space they are in. In addition to that, using them as decoration is a brilliant idea. Just make sure they have adequate ventilation and exposure to the sun. If you don't want to do much work, choose a cactus as your houseplant. They don't have many needs and don't need to be watered daily. In this scenario, you may also choose to decorate your space with fake plants; however, these will serve mainly as an additional piece of accent furniture. Just put them in some pretty vases, and you should be good to go.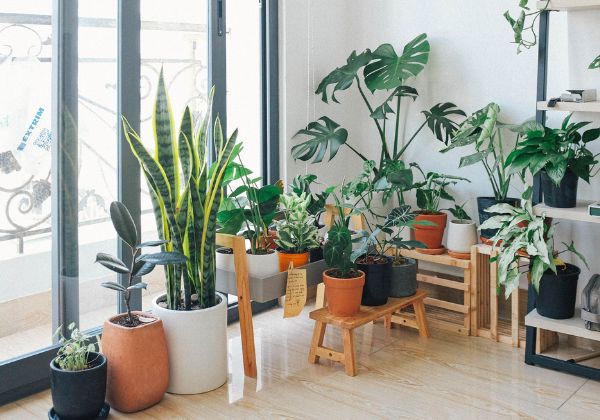 Neat in Drawing room interior design
Everyone is going all-white because white is considered the classiest color for an interior. This way of decorating your living room is not only easy but also saves money. A bright white room with wooden furniture, a lamp, and a white sofa is the best choice for a lively living room. Adding a rug and curtains in different colors could make this idea for decorating a room even better. You can also use these services to help you find a fitting drawing room.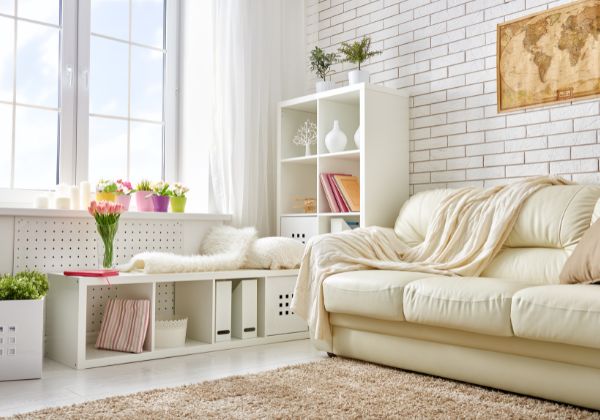 Mirror in Drawing room interior design
Even if a room isn't huge, mirrors can make it look much bigger than it is. When these pieces are added to a living room, it has more space and is more up-to-date. PVC wall panels can be used in the living room, which has more area and is more up-to-date. In the ideas for PVC wall panels to be used in the living room, mirrors can be hung or fixed on the wall, put on a mantle, or placed near the door. Using objects of different sizes makes it easy to change the look of a room. These easy-to-do ideas for an Indian drawing room show how side tables and mirrors can be used to give the room's walls a more modern look.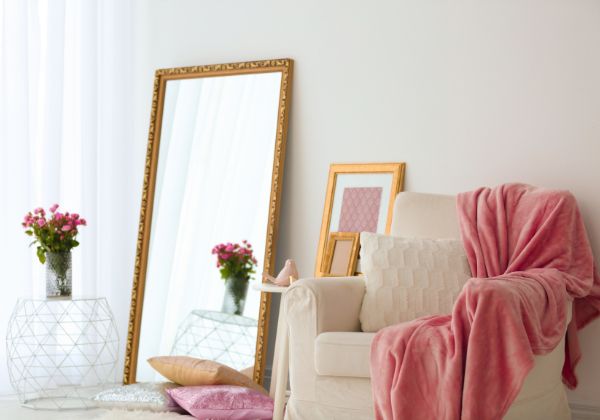 Dense Foliage in Drawing room interior design
Plants like shrubs, climbers, and bushes can improve the look of any home. Plants are a great way to decorate your drawing room. Place them on empty shelves or walls. Add some small water features to the drawing room's wall paneling design. Ponds and fountains are two good features to add. Climbers and paintings are great ways to make a room look like it belongs to you. A few potted plants here and there can brighten up even the dullest living room. The modern design of a drawing room's wall may include several elements, such as decorative items and ideas for wall decor, green plants and climbers, gardens, high chairs, beautiful seats, and tables.
drawing room interior design by HomeChromosome
When it comes to drawing room interior design, HomeChromosome offers personalized end-to-end solutions that are made to fit your needs perfectly! No matter how big or small your budget is, our team of interior designers will work together to give you a perfect drawing room interior design. You can view our portfolio here and follow us on Instagram here. Email us at info@homechromosome.com for a quick response.
To create an inviting and comfortable drawing room interior design ideas, it's important to choose the right furniture, lighting, colors, and decorative elements that complement each other. The use of natural light, statement pieces of art, and indoor plants can bring life and personality to your drawing room. You can also experiment with textures, patterns, and materials to create a unique and interesting ambiance.
Ultimately, the goal is to create drawing room interior design ideas that reflects your personality, style, and values, while providing a comfortable and functional space for you and your guests. By carefully planning and executing your drawing room interior design ideas, you can transform your space into a beautiful and inviting room that you will love spending time in.