The first room you want to spend your time when you set your foot inside your home is the Living room. It is one of the busiest rooms at home, an important space for gatherings and recreation. Living room design necessitates the importance of looks and functionality. Designing your living space is a tricky job, and mistakes can occur. To prevent you from committing any mistakes, we have listed living room interior design tips for you.
Just like a beautifully directed movie, a well-decorated living room is engaging and impressive while also being functionally designed for comfort and ease of use. But sometimes, there's something slightly off about your living room; it's hard to pinpoint, but you know it's there. From everything like choosing the wrong rug size to adding a bit more warm light, your dream living room may not be so out of reach if you consider the most common living room decorating mistakes.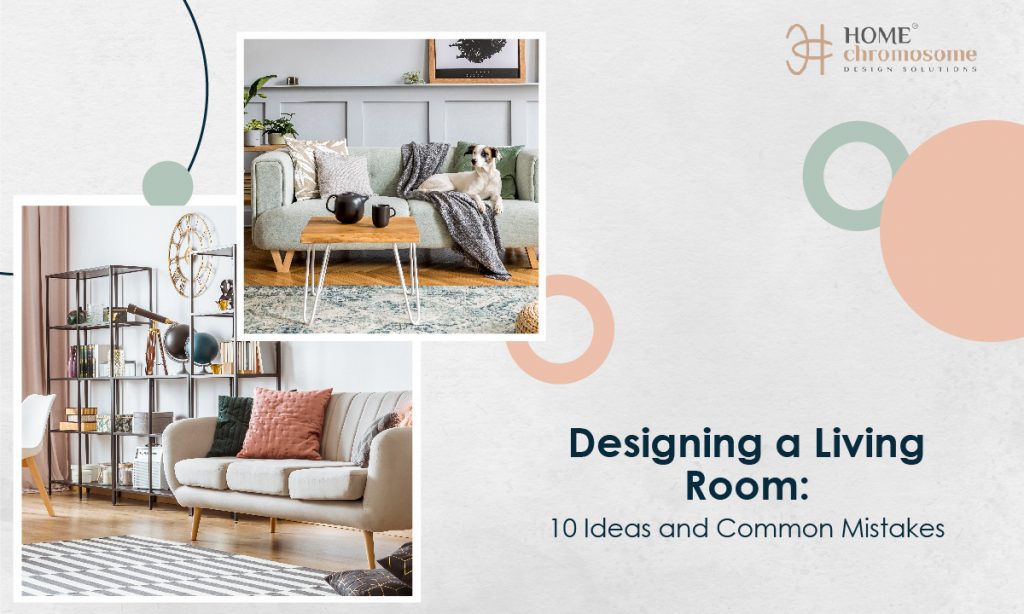 Following are the living room interior design tips so you can design the perfect living room for your home.
10 ideas and Common Mistakes in your living room interior design
1. Choosing the wrong sofa
Don't we all wish to have a soft, fluffy, comfortable, and beautiful sofa? After all, it is the focal point of the living room. However, most homeowners are frugal when it comes to purchasing a new sofa. Regarding budget, reusing the old one is always welcome, but the chances of ruining the room's appearance are high. One of the living room interior design tips is that pay attention to the size of the sofa. Make sure that it's neither too big nor not too small; it should be according to the dimension of your living room. Also, the fabric and colors are the essential factors you must keep in mind. Don't shy away from exploring other types of seating arrangements, such as an armchair or perhaps a comfy recliner.
2) Going for a matching Furniture
This is one of the most common living room design errors, but mixing up your scheme with mismatched sofas and chairs is right on trend. So, if you want a Seventies-style armchair but also have a squishy button-backed sofa, go ahead and get it! The key is to use color and print to tie the look together.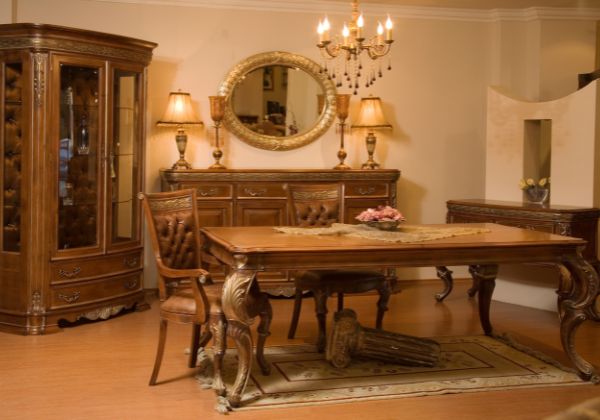 3) Layout
Every design activity begins with a strategy. So, before you start buying and arranging furniture, take a step back and strategize. Do you have any ideas for themes? Are you making sectionals for your living room? Which of the following areas is the designated conversation group? What is the living room's focal point? How will you control traffic flow? Pose such questions to yourself. Then, experiment with different layouts to find the ones that best use space and resources. This small but essential Living room interior design tip that will save you years of repositioning your living room furniture!
4) Pushing furniture against the wall
No matter how much we talk about planning layouts, creating sectionals, and finding furniture that is a good fit for your living room, but the placement of furniture is what brings everything together. One of the standard living room interior design tips you must have heard and applied is to making T.V your focal point, push and place the sofa against the wall, and voila, it looks perfect, but that's not the case. This will make your room look smaller and unoriginal. Instead, you can create an illusion of space using floating furniture and an off-wall placement that makes the room appear large.
5) Having a Single Source of Light
Ideally, natural light should flood your living room. But what happens when you're not so fortunate or when night falls? Is it possible to create a pooled effect in your living room with a single bright light? That is one of the most common living room design blunders. Set up multiple lights for a uniform yet layered look to undo it. Incorporate overhead, floor and table lamps, spotlights, pendant lights, and other lighting to create a visually stunning display!
6) Using the wrong size of Rug
Rugs are another most important part of your living room. They add dimension to the space by also elevating the look of your living room. A disproportionate rug will not only seem lost but will also break the visual grammar of the room. Your living room interior design tip is while selecting a rug, don't pay attention only to the color and design; consider the size too. The bigger the rug size, the better. It will look visible and hold the legs of your furniture.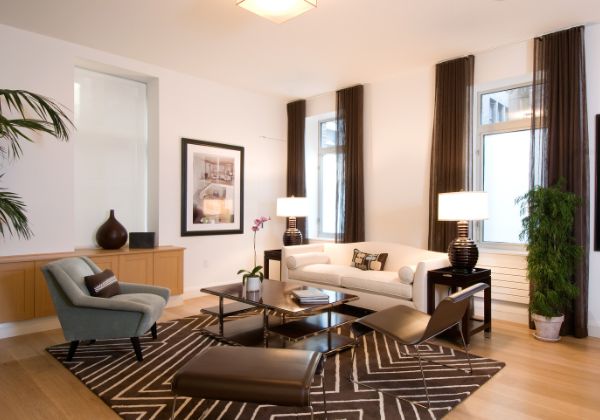 7) Trying to Match everything in your living room interior design
Every design activity begins with a plan. So, before you start buying and arranging furniture, take a step back and strategize. If the staging looks that good in the showroom, it must look just as good in your living room, right? Sure, but you'll also be transforming your living room into a showroom in the process! Break away from the bland, visually consistent, coordinated look and experiment with a few deliberate mismatches. In fact, you can pair diametrically opposed designs or place a statement piece to make things stand out.
8) Not hanging Wall Art.
In the strictest sense, not hanging artwork in your living room is not one of the fatal living room design mistakes. However, you will notice that it makes a huge difference. Artwork can bring life to your bland, lifeless walls. Make sure the piece complements the overall theme and is placed at eye level so that viewers can fully appreciate it. You could also use a series of photos to tie the room together.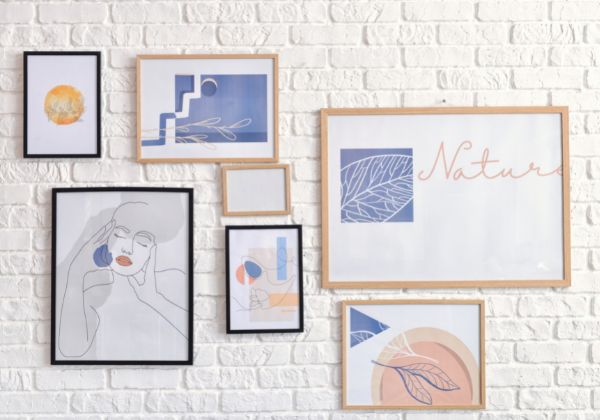 9) Placement of your television set
One of the common living room interior design tip people misunderstand is the placement of the television in their living room. The size, type, and location of your T.V. primarily depend on your living room and its layout. Regardless of all these variables, we need to talk about the placement. Ideally, T.V. should be installed at an eye-level spot from where the viewers are seated. Placing it too high will only cause neck pain and may even cause viewing-angle issues in specific T.V. models. Prioritize practical placement over everything else.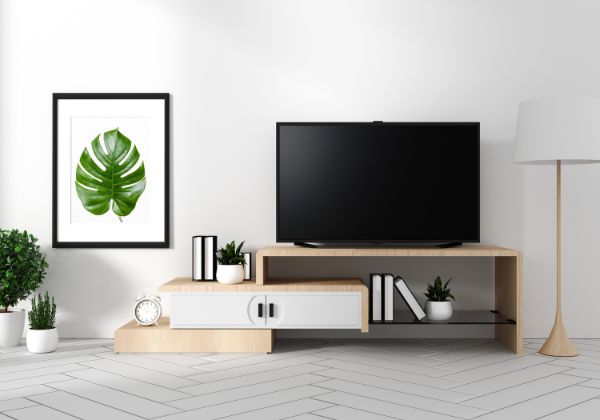 10) Being too minimal with your living room interior design
Minimal is a beautiful look when done correctly. The idea behind minimalism is to limit your possessions and avoid clutter. Another essential aspect of minimal living room designs is to use a neutral color scheme. However, homeowners frequently make the room appear bland and lifeless in the spirit of going minimal.
Our living room interior design tips will be that adding a splash of color, texture, or print is okay. A simple extra addition to your space is sufficient to nail the minimal look.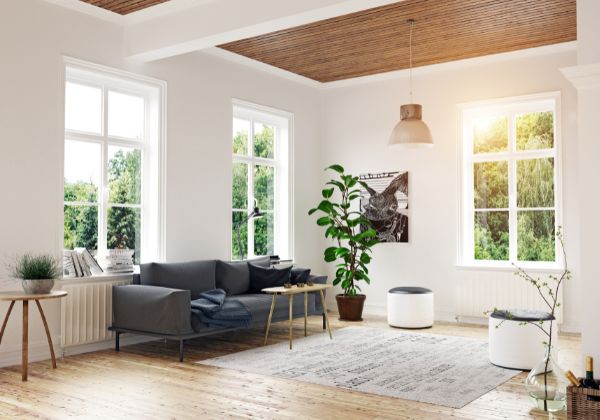 Living room interior design by homechromosome
Designing your living room is a constant process and a long-drawn and tedious one. We hope this blog has helped you identify your common living room mistakes. You can give your living room a makeover with these living room interior design tips and then feel the difference. If you are looking for more ideas, designs, and inspiration, then homechromosome is here to help you get started. You can view our portfolio here and follow us on Instagram here. Email us at info@homechromosome.com for a quick response.