Just like any other beautiful part of your house, the hall interior design is equally important. A good hall interior design is immediately engaging and possesses unmatched grandeur. In addition, it is also highly functional, comfortable, stylish, and convenient for you, your family members, and even guests.
However, if there's something amiss in your hall interior design, it can often be difficult to gauge the missing piece. However, you are sure of the fact that with some introspection, it can be fixed. So to guide you in getting your hall interior design sorted, we have come up with this write-up to highlight some of the not common hall interior design mistakes that may be plaguing your home space.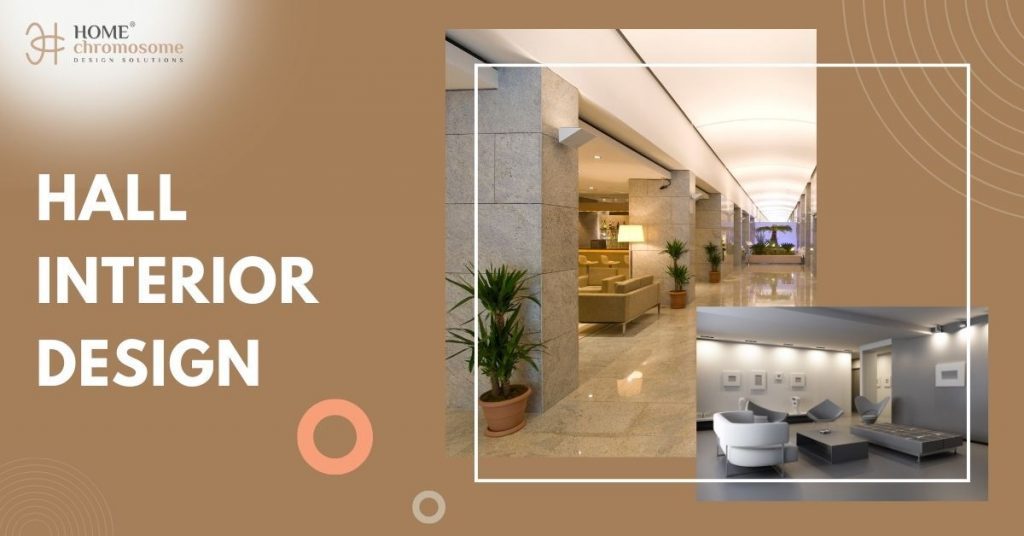 As the leading home designing and home decor experts in Bangalore, we are well aware of the nitty-gritty of designing a hall space flawlessly.
Through the course of our many years of experience, we have come across design mistakes, big and small. For instance, people can make a huge difference in their hall design by simply replacing a carpet or adding more natural light. Yes, that's how simple the design changes can be! By fixing some basic mistakes, one can experience their hall space transform into a beauty.
So let us find out the most common hall interior design mistakes one makes and how you can fix them.
Common hall interior design mistakes to avoid
#1 Choosing the wrong sofa
Any professional interior designer would tell you that an amazing hall begins with a wonderful sofa. However, even if homeowners have great taste and gorgeous living space, a bad sofa can mess up the entire design. The problem lies in the fact that people often hesitate to replace their sofa due to it being old and that they are okay with it. However, getting a new sofa, as recommended by a professional interior designer, is a major step in leveling up the aesthetics and outlook of your hall interiors.
#2 Your hall interior design ends up looking like a showroom
A common but often unknown mistake homeowners make is having their halls look like showrooms. A good way to avoid this is to add a personal or homely touch, such as adding artwork or photographs of you and your family.
#3 Having a small rug or carpet
A small-sized rug or carpet is one of the most underwhelming aspects of hall interior design. However, this can easily be avoided. While a large-sized rug sounds expensive, it should be noted that it is a long-term investment and can become one of the most important aspects of your hall.
#4 Hanging artwork incorrectly
There is a popular misconception that just adding artwork makes your home stylish and classy. The trick lies in hanging your artwork correctly. Art in any random part of your hall can be painful to watch. It is recommended to hang beautiful artwork behind the sofa set or under a lamp, not behind the TV.
#5 Bad layout planning
Even if you have the right furniture and home decor inclusions, your hall interior design could still end up looking messy and chaotic if you don't arrange them in a proper way. That's why you should focus on creating a well-planned and aesthetically pleasing hall layout, as a professional interior designer suggests.
#6 Having delicate inclusions in your hall
There is absolutely no point in having a stylish and elegant rug or sofa that looks great but hardly lasts a year or two. Durability is one of the most important aspects of any interior design. Therefore, you should focus on getting stylish, functional, and durable items to withstand some wear and tear.
#7 Using plain and monotonous fabrics
If your sofa and cushions look boring and dull, they can rob your entire hall of its beauty and charm. Moreover, going for velvet or silk rugs is a huge no-no. Instead, go for vibrant and durable fabrics that amp up the style factor in your hall interior design.
#8 Improper Lighting
A good hall design should incorporate all forms of lighting: natural and artificial. More importantly, there should be all lighting elements present in the space. Windows for natural light, fluorescent lights, and dim lights. You can also add a small lamp on a coffee table or at the corner of your hall.
#9 Wrong placement of curtain rods
Most homeowners place the curtain rods just above the window. However, this would end up making the hall space more compact and underwhelming. So instead, place the curtain rods a fort above the window frame and make your hall space look more open and big.
#10 Cluttering up the hall space
Including too many decor elements, no matter how classy, stylish, or expensive, is overkill. Not only does the hall space look 'crowded,' but it also restricts the movement of the residents or guests. Therefore, take the suggestion of a professional hall interior design expert and make sure that your hall is spacious, functional, and elegant.
Home Chromosome – The Best Hall Interior Design Experts in Bangalore
Just like a chromosome forms the basis of human life, we do the same for your home. We take charge right in the beginning so that you do not have to make adjustments later. We believe in being right the first time, and our 1000+ family of customers will vouch for it.
We are a brand to reckon with when it comes to taste, finesse, luxury, and extensive customization. We aren't just any interior design company. We are a "design firm"- a brand that works from the ground up to ensure complete harmony in every element that comes together to make your home the home of your dreams.
We understand that our company can progress when we have the right people. That's why we house the finest home interior designers in Bangalore to bring you nothing short of the best you can get. With a cumulative set of uniqueness, design outlook, creativity, and penchant for excellence, experience the highest standards of designs and customer service like no other.