Decorating a bedroom can be a task when you have a small room. You often end up stacking your small bedrooms with everything you like, eventually making it look even smaller. Small bedroom interior design can make your room look bigger and better if done correctly. We know you want your dream house to look just like how you have imagined, but space availability makes you sacrifice your dreams and ideas. Don't worry; you don't have to do it anymore; with these 11 ideas, you can make your small bedroom look more prominent. You just have to follow these or get inspired by these tips, and you will be amazed at how quickly a room transforms.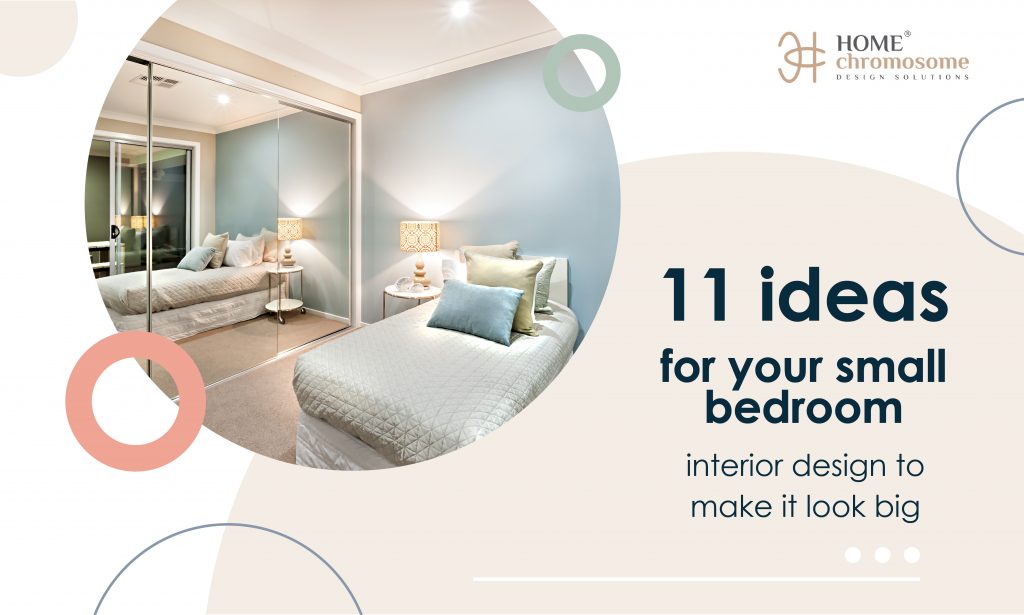 If you are confused with the ideas and the interior designs you wish to incorporate in your bedroom and need an expert's help, the Home chromosome is your best friend who can help you transform your room.
HomeChromosome is Bangalore's leading interior design brand; with our team of experts, we will help you achieve the house of your dreams. 
But first, let us help you with these 11 ideas for your small bedroom interior to make it look bigger and better. 
1. Learn to use space-saving furniture when you have a small bedroom
Furniture can be problematic. You don't want to stack up your room with every possible piece of furniture you wish to add, but you don't have to do this anymore. Go for the two-in-one furniture. The less the furniture in your bedroom, the bigger it will look. Purchase beds that have storage beneath them. This can create more space in the room, and you don't have to buy an additional closet or a shelf if you want to organise things. You can also go for folding desks and chairs. 
2. Color-coding your bedroom 
Ensure that you are color-coding everything in your bedroom. Matching your pillows to the wall art, or something simple like organizing your books by color can create a sense of unity in your bedroom. This will make your bedroom look creative and also colorful. Go for some bright, poppy colors like yellow and blue or blue and pink. This color coding makes your bedroom look fresh and emits positive vibes. 
3. Thin or no drapes at all. 
Natural light is one of the best ways to make your small bedroom look bigger. You can keep your windows bare and unadorned and let the natural light enter your space. Go for the more enormous windows so that the natural resources get enough way to spread in your room. Dominating your room with natural light can be a suitable replacement for ceiling lights. You don't need to add extra ceiling lights to light up your room. If you still want some privacy, you can go for thinner drapes; this will also take up less space in your room.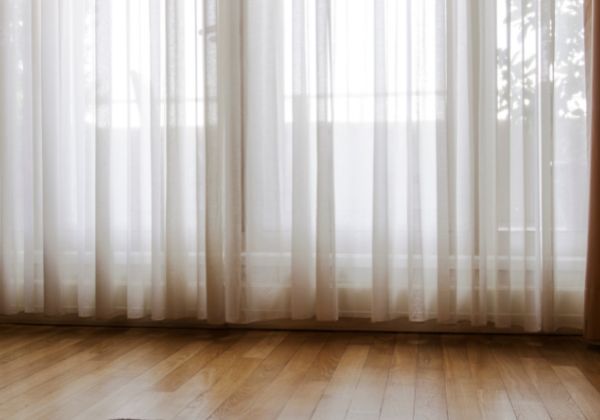 4. Opt for a low-slung bed 
Low-slung beds are one of the quickest ways to give you an illusion of a spacious bedroom. A low-slung bed leaves more space in your room to breathe, making the room look bigger. By doing this, you are creating more space above, which makes the walls look cleaner and the ceiling high.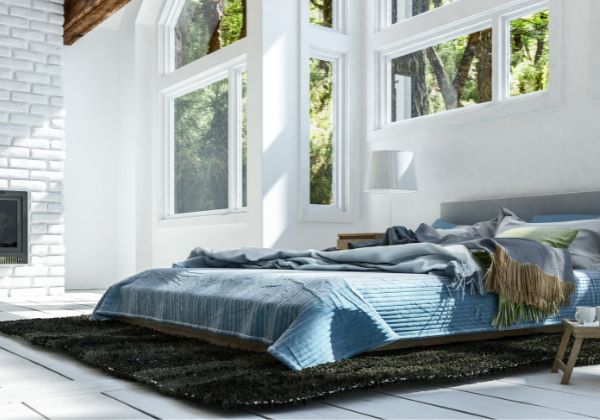 5. Organising those little things
Avoiding clutter in your room is definitely going to make it look bigger. Organising even the most minor stuff can make a big difference. Keep your clothes in the closet or the drawers. Keep your stationary in the jars or manage them correctly on the table. Make sure your bed is made. These small things are going to make your room look neat and clean. A clean room leaves a lot of space which makes it look big.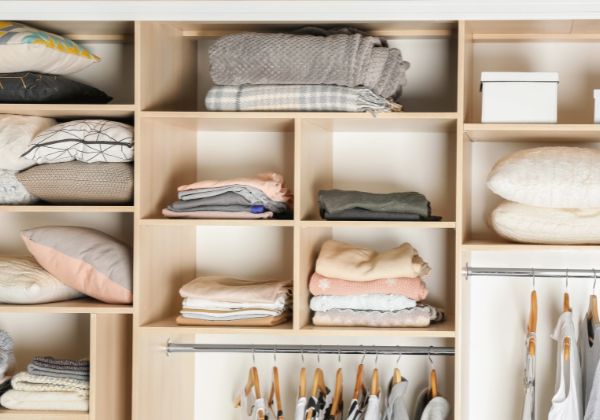 6. Eye-catching Wall arts
If you love wall art and appreciate beautiful paintings, go for one bold canvas that will become the focal point of the bedroom. Rather than filling up your room with too many wall arts and pictures, go for that one art that will create depth and intensity in the bedroom. What this will do, is draw all your attention towards that one wall art.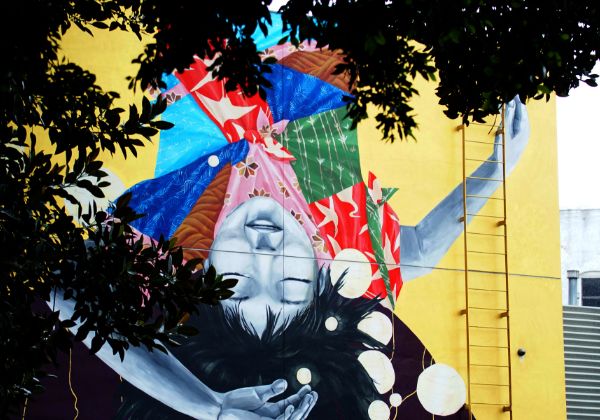 7. Painting your walls with light colors
When you are thinking about designing your bedroom, try to stay away from dark colors for your walls. Dark colors tend to absorb light, making it look gloomier and smaller in space. Instead, go for light colors. Light colors will reflect light which in turn will make your bedroom look bigger. Lighter colors for your walls make your bedroom look livelier and brighter. You can choose some brighter and lighter colors, shades of blue, pink, and even green. You can even paint your walls with pastel colors, making your bedroom look cool and breezy.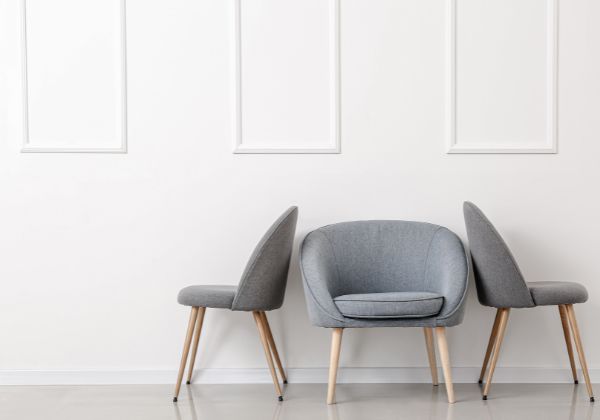 8. Shelving around your Bed 
If you have moved into a new house and you have a lot of items or books to organize but less space to accommodate new furniture, you can go for some built-in shelving around your bed. This will create more space around your bed, creating an illusion of depth in the wall and making your small room bigger. Match your shelf color to your bed, making it look like one big piece of furniture, mixing well together. 
8. Mostly try for a white color palette.
White color schemes can make your room look more spacious and bigger. You know what we are talking about if you have seen Kim Kardashian's all-white bungalow. White makes your room look clean and neat. By white, we don't mean you have to go for plain white. You can use your own creative ideas and play with this color by experimenting with different shades of white. If you are going for the white palette, add some wooden furniture to your room which will add more diversity without making your room look smaller. 
10. Bunk Beds
Smaller spaces make it impossible to fit multiple beds, and when you have kids in the house but not enough space, you want to design the best bedroom for your kids. multiple beds can make your room feel cramped, instead go for Bunk beds if you have two kids in your house. Bunk beds take up less space compared to traditional beds. Bunk beds can be a simple way to make use of the vertical space you have available in the room. Bunk beds also increase physical activity, which can be good for your kid's health. There are a lot of stylish and comfortable options available in the market for your kids to have the best time. 
11. Use light color quilts with simple patterns.
The key ingredient of your bedroom is the bedsheets you are going to use while decorating your room. While buying the bedsheets, don't go for loud, noisy, and dark sheets; instead, bring in some lighter shades that will mix easily with your walls and other elements of the room. You can use your own creativity and use one of the personalized quilts and woven blankets. Try coordinating your bedsheets with the drapes of your windows so that there is an even flow in the room.
Additional tips
You can design and decorate the type of bedroom you want, even if you have a smaller bedroom. You just need to envision the type of bedroom and then decorate it according to the availability of the space. Think creatively and work on making your room look spacious and clutter-free. The more minimalistic your room is, the smaller it is going to look. If you are using drapes for your windows, try to go for the higher drapes. This is going to make your room look taller and bigger. Don't let your drapes touch the floor; let them hang in the middle.
Try to keep your room as simple as possible. It is one of the best tricks to make your small bedroom look bigger. A few pictures and small lamps don't create unnecessary clutter in the bedroom. Your bedroom will always look larger If you keep it clean and organised. Experiment with different elements in your room, and always try to maximise the space in your room.
Coordination is very important when you are designing a room. Monochromatic colors for your walls will add space and fluidity to your room. Play with different shades of one color; that will make your room look bright and beautiful.
Also, one of the best techniques is to paint your ceiling with dark colors so that it always draws your attention upwards toward the ceiling.
Why HomeChromosome? 
The home chromosome is going to help you and guide you with the perfect choice for your room décor. Often, the designs and ideas we have conjured up in our minds can come together in a jumble, and we are unsure of how to create the ideal bedroom. The home chromosome will listen to and understand your vision and then execute it just like you have imagined. You can visit our website for more information and learn more about our work. Visit our website at www.homechromosome.com.