Setting up your kids' room can be a bit of a task. You don't want the room to look dull and empty; instead, you want your kid to have a space where he will make most of his memories and have a happy childhood. Don't worry; we at HomeChromosome are here to help you with some quirky ideas that will make your kids' room interior more magical.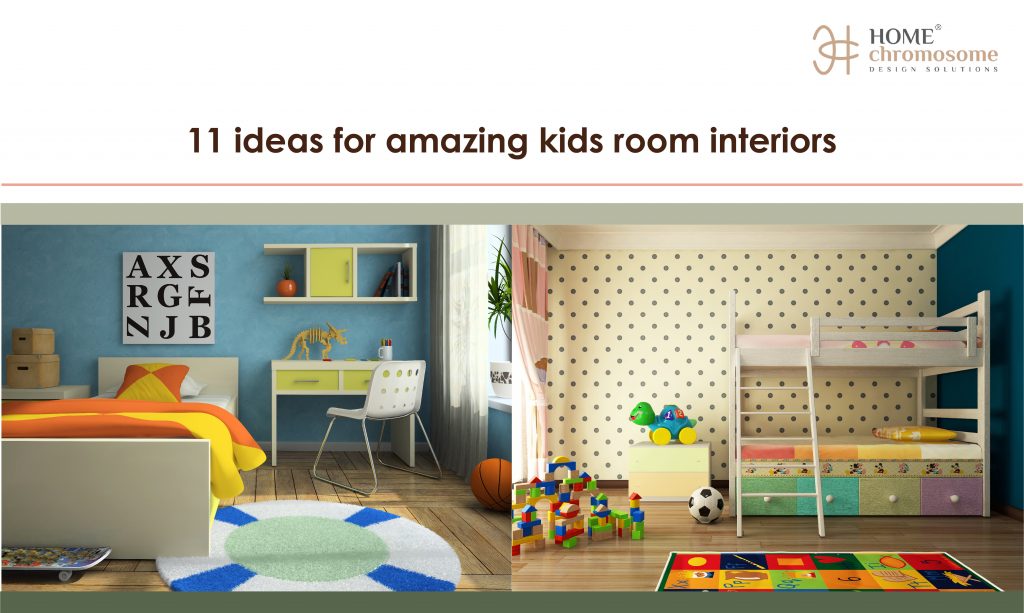 If there's one room that feels alive and fun to be in is your kid's room. Kids love something that will brighten their mood, which blends easily with their personality. Your kid's room interiors should be fun, colourful and creative and therefore should not shy away from experimenting with these components.
Home chromosome is one of the leading interior designing companies in Bangalore. They will help you create the most creative and interactive kid's room interiors 
Now that we have your undivided attention, we will tell you how you can upgrade and transform your kid's room interiors  with these amazing interior ideas. 
Here are 11 best kids room interior design ideas for you:
1. Go for some Bright, peppy colours for the walls.
unlike us; kids love to play with colours; it makes them happy and lively. So don't restrict yourself when choosing a colour for your kid's room interiors. Go out of your way and pick colours that represent their personality. Don't go for those typical blues and pink for your boy or a girl child. Go for something different and playful. You can paint the walls with shades of blue, orange, or even yellow or shades of purple and lavender. Go for the colour that makes your child happy.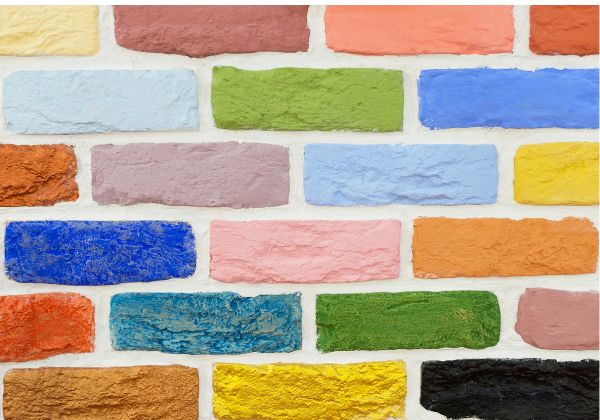 2. Build a bookshelf
Kids love to imagine and one way to enhance their imagination is by setting up a bookshelf in their room. Build a small wooden bookshelf beside their bed or in the corner of their room with a soft cushion or a bean bag so that they relax and enjoy a good read. The bookshelf can have books with only pictures or if your kid is old enough to read you can add story books and make it their favourite place to hang out.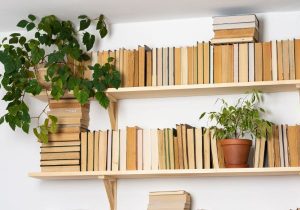 3. Add components that your kid love.
If your kid is a fan of movies, cartoon characters, fairy tales, you can add their favourite characters in their room in the most fun way. You can try making their bedroom theme of their favourite movie or even a cartoon character. You can get the characters painted on the wall, or you can even add those characters to your child's bedding. For example if your kid loves captain America, you can ensure that your kid's room interior is blue. You can also get Bed sheets and cushions which have captain America on it so that your kid could feel close to his favourite superhero.
4. add Bunk beds in your kids room interior
Do you remember your childhood? Either you had to share your bed with your other sibling or the cousin who was visiting you during summer vacations. Some of you didn't even have your room and so you want your kid to have a room for themselves. Sharing beds can be fun but sometimes it may give you a little space to move if your bed size is small. Bunk beds can be a fun addition to your kids room interior. It can also be a great alternative if you have two kids and you can't afford to have a big apartment for your other child to have a spare room. Bunk beds are comfortable and add a great share of bond to your kid's life. Without having to worry about the space your kid has to share, they can enjoy spending time with each other as well as the blend of two different personalities in the same room.
5. A Toy Story
Kids love toys, and they love collecting it. What better way than organizing a shelf in their room? You can build a shelf above their beds or beside their bed, whatever they want. You can let them arrange their toys on the shelf how they want and add some of your own favourite toys for your kids to play with. This will make your kids room interior look childish and their most favourite place to be.
6. Accessories that glow in the dark
Even we used to love those glow-in-the-dark stickers we used to get we were kids. the one which had stars and moon in it, our parents would stick them on the ceiling, and you would love that sight when your ceiling would look full of stars at night. Now they are a good range of accessories in the market that glow in the dark. Some of these are balls, stars, and moon, or even some other items that you can decorate your child's room with. Adding these glow-in-the-dark accessories will make your kid feel safe and amazed and also add a magical twist to your kids room interior.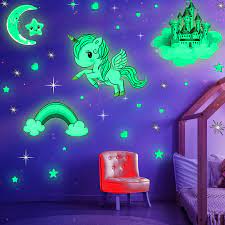 7. Make a child friendly board.
You don't want your child to feel alone and lonely. There's one way to ensure that. Add some photographs on their boards that has your memories as a family so that they still feel close to you. You can also add letters and notes about how much you love them, add their photographs while they are growing up. Keep changing those and add new memories so that your child knows you love them. 
8. Chalkboard paint on walls
Every kid loves to write on walls, and even you had done that when you were a child. Kids love to scribble on walls, throw colours on the walls, this makes them happy. While your kids are having the time of their lives, It's you who is stressed about removing those chalk stains and colours from your walls. Instead, you can go for is the chalkboard paint. Getting a chalkboard paint in your kids room interior can give them their own space to scribble and make their art. You can easily wipe the stains away and your kid can continue with their art.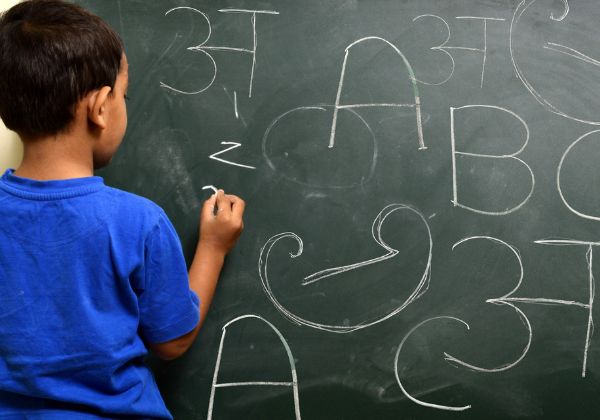 9. Make sure there's adequate natural light in the kids room interior.
It is very important that your kids room interior has an abundance of natural light coming into their room. One way to do that is by building a big window or a French window. You can also add some cushions or a small bed for them to sit and enjoy the natural light. If your kids room is situated where enough light is not possible, you can add some artificial lights to make their room peppy. You can also add different colours for their lamps. 
10. Wallpapers and murals can add great fun to your kids room interior
Wallpapers and murals are in the trends right now. Instead of going for the basic colours, you can add wallpapers and murals to your kids room interior. The wallpapers could be of any patterns or their favourite Disney princess or superhero. You can also add their favourite animals and birds on the walls. You can also paint murals of their favourite cartoon characters on their walls. Suppose your kid loves Iron man you can have his character designed on the wall and see how your kid's eyes light up.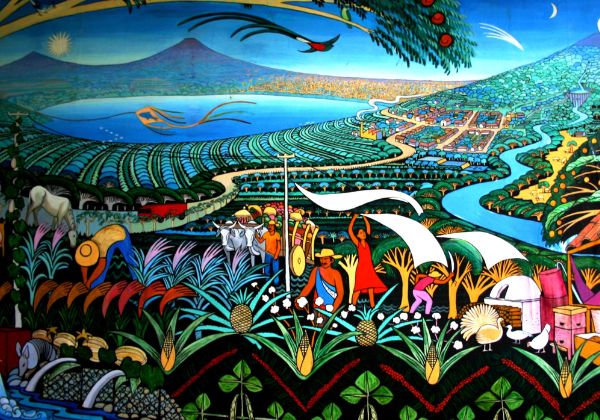 11. Cushions and bedding that are soft for your kid's skin
We often buy pillow covers, cushions, and bed sheets that are rough on our skin. Don't compromise it when it comes to your child's safety. Bring soft cushions, pillows, and pillow covers that are soft on your child's skin. Make sure it is cotton or silk as these two fabrics are good for our skin. Get soft toys that are of good quality and make sure to wash them once in a month.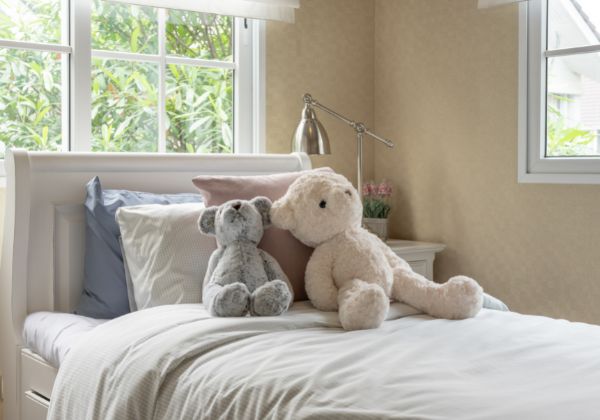 Take your kid's opinion for the kids room interior 
Including your kid while setting up the kids room interior can make them feel important and validated. It is very important to ask your kid what kind of kid's room interior they want for themselves. Don't judge them for their choices; if they want to go with a very unusual colour make sure you are adding that colour in their room. Let them tell you how they want their bed and where it will be placed. What kind of story books do they like? Include some elements that are educational and, at the same time, fun. Home chromosome will patiently listen to your child's wishes and make their dream into reality.
kids room interior design by HomeChromosome 
Home chromosome perfectly understands how a kids room interior can shape their personality, and this is why they work from ground zero to execute the wishes of their clients. They listen, understand, improvise and bring your vision to life. HomeChromosome will make sure that your kid will love their room. Visit their website, and Instagram handle to know more about their work. You can also book your consultation or even send them a mail to ask your queries. HomeChromosome has a team of talented and hardworking designers who will provide you with the best of services. You can view our portfolio here and follow us on Instagram here. Email us at info@homechromosome.com for a quick response.
Now that you know how to decorate your kids room interior, you can start planning.