The Master bedroom is your sanctuary, personal space, and habitat where you want to relax after a long tiring day or just spend your alone time amidst your family members. Decorating a master bedroom interior design should be according to your preferences. It should suit your style and personality. The master bedroom interior design should resonate with you.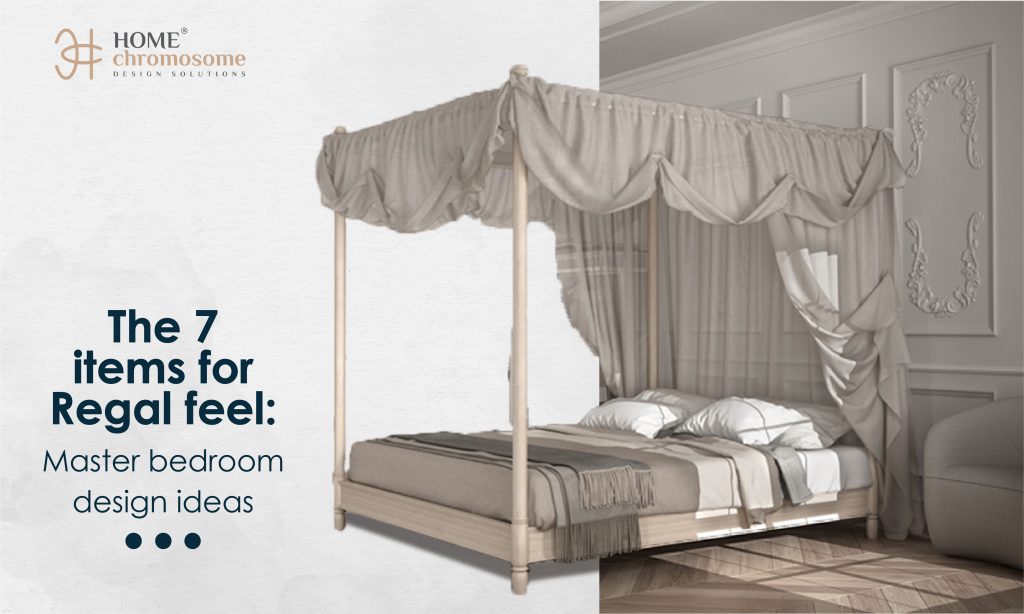 It is your canvas; you should design it how you want it to. Look for some inspiration, a design you would like to incorporate into your master bedroom. Look at your Pinterest account for the saved images, and you can curate all those designs for your master bedroom interior design
But to execute those ideas, you need help from a professional interior designer who would make you your perfect master bedroom interior design. Home chromosome can be your ideal choice for the makeover you want for your master bedroom interior.
The HomeChromosome is the leading interior designing brand from Bangalore; we are a group of experts who will understand your vision and make that vision into reality.
Your master bedroom interior design is not complete unless you have these 7 items in your room that will give your master bedroom interior design a regal look.
1. Master bedroom interior design #1 – Bed 
Your master bedroom looks unfinished if you don't have a perfect bed for a good night's sleep. You can go for a wooden platform bed, or king sized bed for that extra royalty. Choose a mattress that provides comfort and adds class to your room. A platform bed against a wooden panel that reaches all the way to the ceiling will make a statement for your bedroom. Canopy beds give a classy touch to your bedroom; it has decorative frames with a higher headboard and lower footboard. You can also make a ceiling or canopy with fabric to cover the bed while sleeping. If you want to avoid closets or other types of storage furniture in your master bedroom interior, you can use storage beds; they have a higher headboard with pointed edges. They have storage that can either be opened up or pull them sideways.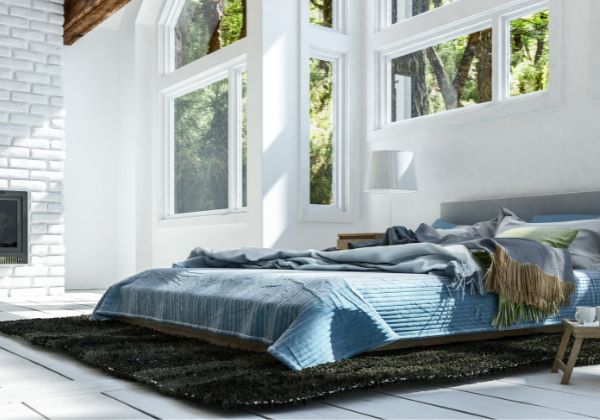 2. Go for a theme for your Master bedroom interior design
Picking a theme for your master bedroom is not only for kids but for adults too. Scrape the idea of traditional colors that you put on your walls. Instead, decide on a color theme that suits your personality and reflects your style. Make use of colors and patterns to create a tranquil vibe. Installing a wooden headboard and side tables will give your master bedroom interior design a vintage-style look. If you love minimalism, you can go for the monochrome color palette. This style brings liveliness and peace to your bedroom and maintains the class. 
3. Layering up your bedding
One of the most essential items of your bedroom that will give your master bedroom interior design  regal look is by layering up your bedding! Everyone likes to feel like royalty when they get in their bed. A bed is the most essential element of your bedroom and must be the center of attention. Also, your bedding and mattress should be all about your comfort. Play around with different colors and patterns to create a new visual look. Also, don't keep monotonous textiles for your bedding every season. Use an additional material each season, as some bedding is perfect for summer and others for winter.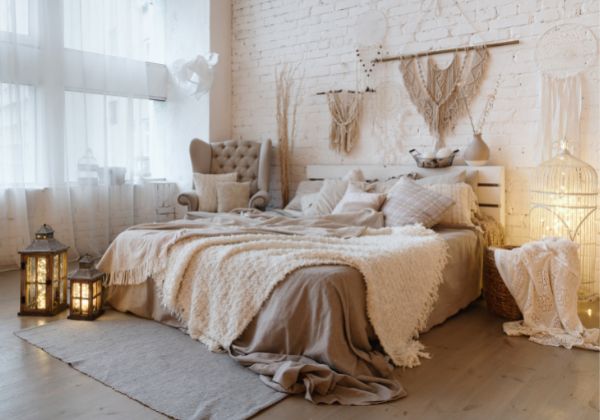 4. pick the best Curtains 
Curtains are considered to protect your privacy, but they can also be handsome if chosen correctly. Blackout curtains can be a good choice if you crave absolutely zero light. If you just want to put a filter between yourself and the harsh sun, you can use thin drapes with light colors that match your master bedroom interior design or your bedding. Curtains also make your room cool, and you don't feel those summer vibes entering your room.
Rough-hewn or rich velvets that cascade down in polished flutes are excellent options if you want something in between. If you want drama in your bedroom, you can go for double-height drapes, animated prints, and jewel tones like emerald, turquoise, teal, etc.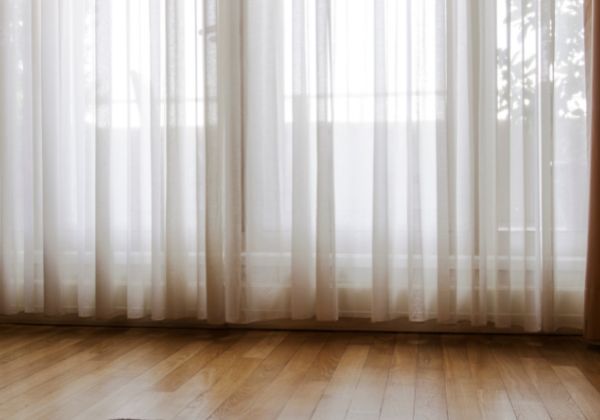 5. include Extra Seating
Maybe you don't want to spend your entire day on your bed and want to have a particular corner in your bedroom where you can have coffee or sit beside a window and read a good book. You can consider bringing extra seats for your bedroom anywhere that feels comfortable and relaxed. A loveseat or a couple of accent chairs tucked into a corner with a coffee table thrown in the middle makes a fashionable lounge. You can even make seating for two people if you have ample space; this kind of space is suitable for having a morning coffee or spending your time talking to your partner before retiring to bed. You can also install an extended bench as a lounge area at the bed end. It will provide a polishing effect that manages to make the bed appear finished. It makes your master bedroom interior design simple and classy.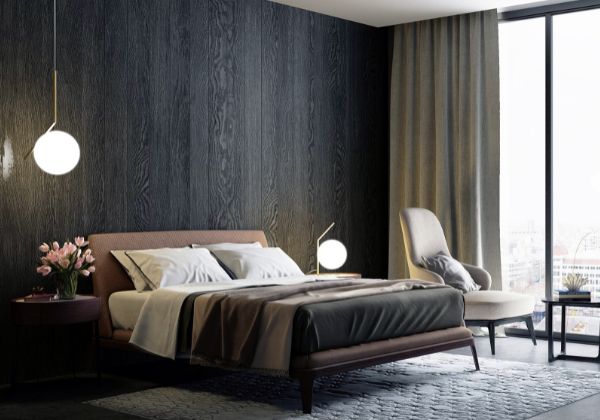 6. Closet
Walk-in closets allow one or more people to open the door and enter the space where you have organized your stuff, while reach-in closets only let you open the door and access your clothes. Whatever type of closet you choose for your master bedroom interior design should not make your room feel small and clustered. Opt for a design that will maximize your storage and not take up a lot of space in your room. If you want that celebrity dream, you should build a walk-in closet where you can systematically arrange your clothes and other stuff. If your wardrobe is more minimal, your closet should reflect that. To create a minimal bedroom closet, hang only those clothes you will be wearing that season and put the rest in bins and boxes.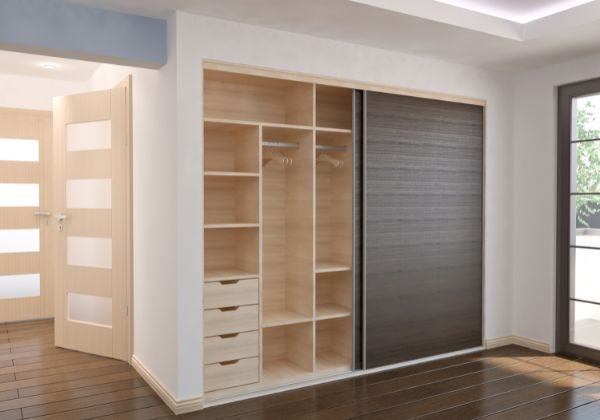 7. Lighting for your master bedroom interior design
Never underestimate the quality of good lighting. Not only for aesthetics, but good lighting is also important for your eyesight. Layering up your lighting is an excellent way to balance your bedroom's warmth, coziness, and function. Lighting for your master bedroom interior design should be perfect as you need it for a combination of tasks like reading, relaxing, or getting ready. Flexibility is an essential part of designing a lighting scheme for your bedroom. Layer different lighting solutions, such as table and floor lamps, with wall or bedroom ceiling light ideas to achieve flexibility. Make sure that you can adjust the lighting according to your mood. If space is not a problem in your bedroom, then striking floor light will allow for a beautiful statement feature in the bedroom.
If you don't want to make less use of lamps and ceiling lights and if you love natural light, then you can allow maximum natural light to enter your bedroom through large windows.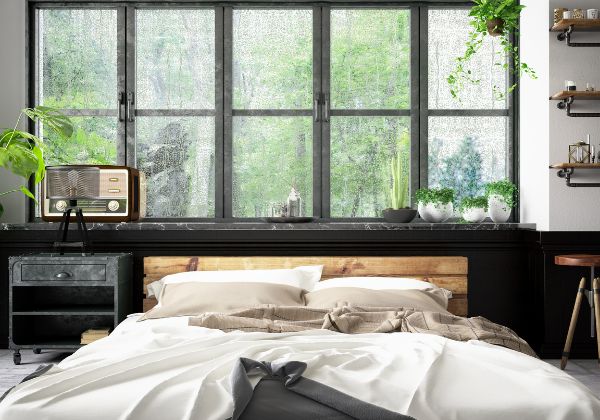 master bedroom interior design – final word
The master bedroom is your personal space and needs designing per your choice and style. It is imperative to think about the ideas before you decide to create your master bedroom interior design. The key to developing the bedroom of your dreams has perfect planning. You need to consider every possible outcome and possibility, consider what kind of furniture will look suitable for your room, and the style that reflects your personality and comfort.
We hope we have helped you with these few tips to make your master bedroom interior look classy and regal.
How can HomeChromosome help for your dream master bedroom interior design? 
At HomeChromosome, we are going to help you transform your bedroom in the exact way you had envisioned. Our team of experts will work tirelessly until we give you your dream bedroom. To book your consultation, visit www.homechromosome.com. You can view our portfolio here and follow us on Instagram here. Email us at info@homechromosome.com for a quick response.