A successful restaurant interior decoration will have a pleasant atmosphere, comfortable seating, and great food. The staff will also be friendly and helpful to the customers. If you take care of these essential things, your customers will enjoy their meals more and have a reasonable opinion of their time at your business. Even though the quality of the staff determines the quality of the food and the level of customer service, the restaurant interior design determines how comfortable and fun it is.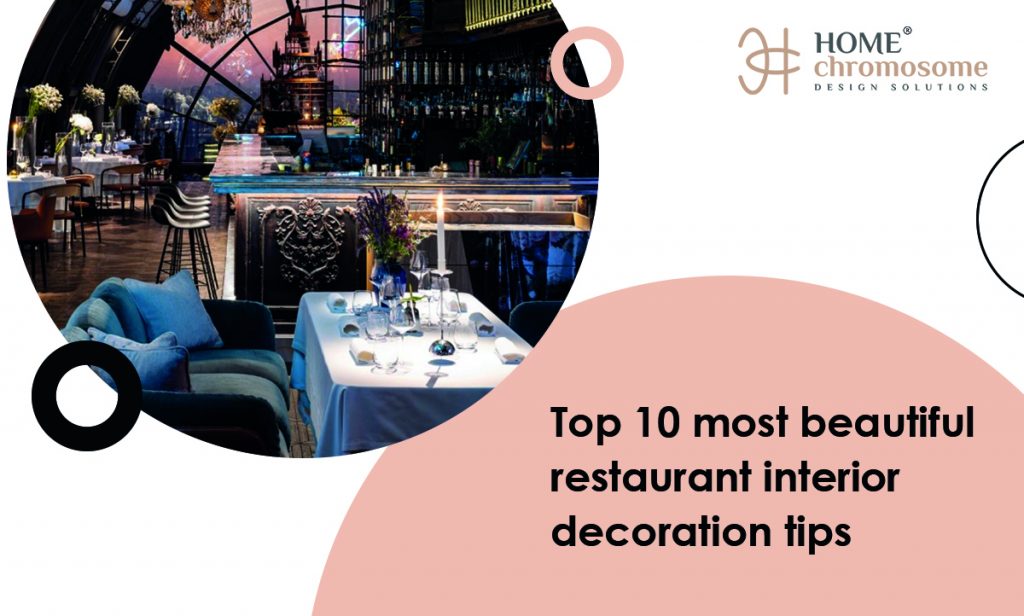 Now the question is, how can you improve creative restaurant interior design so that your customers have the best experience possible? We are here to help you figure out how to answer that question. We put together this guide of restaurant interior design ideas to help you make the most of the space you have. These ten essential restaurant interior decoration ideas will help you focus on the parts of your business that have the most impact on your customers, whether you are looking for ways to improve your current restaurant or are starting from scratch will the design of your new restaurant.
Restaurant interior decoration tip #1 – Make things with your company's brand in mind 
Your restaurant's brand personality is how the people you want to attract think of your business. As a restaurant owner, you will also have to make many other design decisions based on the personality of your restaurant brand. For example, if your brand's personality is formal, this will affect the uniforms your employees wear, the silverware and place setting you choose and the right way to decorate your dining rooms. Before designing your space, you must know your restaurant's brand personality precisely. This is because the style of your restaurant will be directly affected by how it makes people feel. Restaurant interior designers strongly suggest that you write down everything you know about your brand's personality, even if you already have some ideas. This way, you can see everything and start changing it to meet your goals and customer preferences.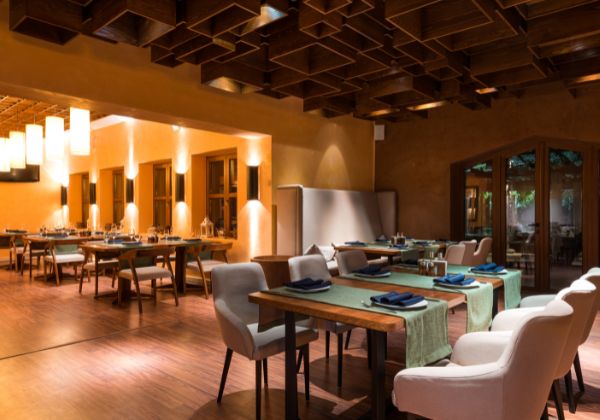 Restaurant interior decoration tip #2 – Keep the balance between the atmosphere and the number of seats
Floor plans can only hold so many people as a restaurant interior design usually has long tables and benches lined up in a row. When it comes to formal dining rooms, on the other hand, it's less important how many seats there are and, more importantly, how the room looks and feels. Most restaurant interior decorations have to balance serving enough customers and keeping an inviting atmosphere to stay in business. Find out how many clients you need to see in a single session to make your business profitable. Check how far apart your tables are, what's on the floor, where your wait stations are, and anything else that might be important. Change what needs to be changed to make room for more guests and keep them as comfortable as possible. 
Restaurant interior decoration tip #3 – Colors
Psychologists think that color significantly affects a person's brain and can also affect customers' choices. People will like the color less if they look cheap or are hard on the eyes. On the other hand, if you choose the right colors for your restaurant, it might look bigger than it is. If you choose the wrong colors, it might look like your restaurant is much smaller than it is. Pubs and resto-bars should be decorated with bright colors, while family restaurants should be decorated in soft colors. Ensure that the colors you choose fit the restaurant's overall theme and the kind of customers you want to bring in. Because of this, you must talk to a few people in the business before picking the color for the inside of your restaurant. 
Restaurant interior decoration tip #4 – Restrooms
This is usually part of a restaurant that gets the least attention when the layout is planned. Still, you should pay close attention to it because it is one of the most critical parts of showing what your restaurant is like. The restaurant owner will often spend a lot of money on the layout and design of the place but will only spend a dime on building and maintaining the bathrooms. If your customers have to walk over a pool of water to get to the toilet seat or your bathroom smells like a public facility, they won't have an excellent first impression of your business and probably won't return. 
Restaurant interior decoration tip #5 – Lighting
If the wrong light is used to light up the inside of a restaurant, even the most beautiful and carefully chosen design can be completely ruined. As was already said, you should avoid red and very cool colors, except for minimal accents. When customers are exposed to too much bright, white light, they might lose their appetite. Instead, choose yellow, neutral, or warm white lighting for your room, depending on how you want it to look. Muted lighting, especially in a darker room, can create an intimate, laid-back vibe that is great for a lounge or fine dining room where you want people to stay for hours and enjoy their food and drinks. Brighter lights can make a place feel more lively and fast-paced, while dimmer lights can make a place feel more intimate and calm.
Restaurant interior decoration tip #6 – Storage
Even though these are parts of the restaurant that customers won't see, your business's success needs to think about how you'll organize them. A small restaurant's layout doesn't need much storage space, but it must be easy, so you don't have to wait. Creating the space needed for restaurant design is an integral part of building a restaurant, but this step sometimes gets the attention it should. You don't want your customers to be able to see inside your fridge or storage room. Also, if you buy expensive items like expensive bottles of wine, you need to ensure they are protected well enough before you sell them to customers. Regarding refrigeration, the way something looks and works are inextricably linked. You might need more space in the fridge depending on how many fresh and frozen items you sell.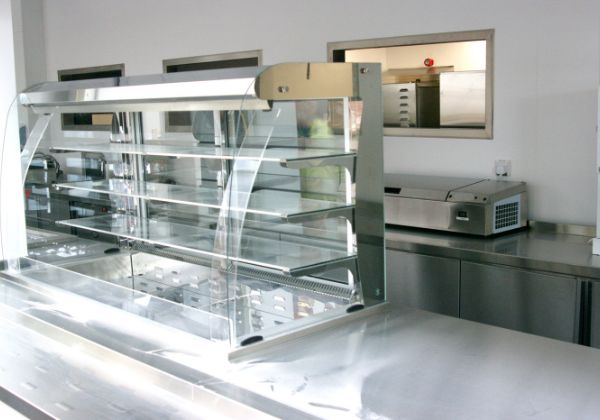 Restaurant interior decoration tip #7 – Ceilings and decorations
When ceilings are designed and decorated well, they can make a room look bigger than it is. Keeping the paint, patterns, and other design elements in a restaurant the same can make it look like the space is more prominent. You don't have to have a cathedral ceiling or giant chandeliers to get people's attention. You can turn even the plainest ceiling into a feast for the eyes with different textures, colors, and the right decorations. Decor that is too much can take away from a room rather than add to it. Interior design companies for restaurant interior ideas that make your space better. For example, putting mirrors in a room in a certain way has been used for a long time to make it look more in-depth. This is a good idea if you have a small dining room. Mirrors can make a small room look much bigger than it is because they reflect light and draw attention to something. This trick of the eye is called "framing." People know that rocks and indoor plants, among other natural elements, can make a space look nice.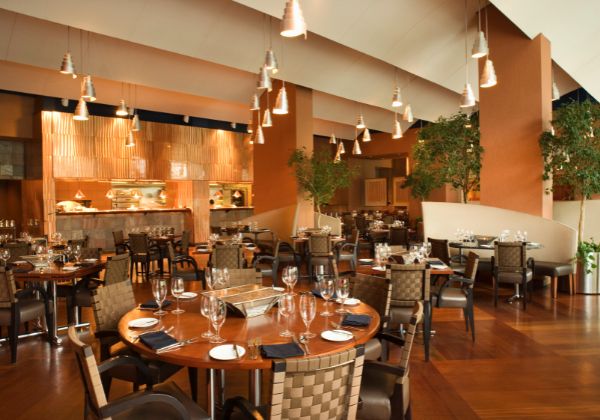 Restaurant interior decoration tip #8 – Furniture
When picking out furniture for the restaurant, you should find pieces that fit in with the overall theme of the place. A restaurant known for its delicious Indian food would do well to put tables and chairs made of wood in its dining room. On the other hand, a restaurant that serves delicious traditional western food should have statement pieces of furniture made from modern materials. Fast food businesses do very well when they use bright, eye-catching furniture. To get the perfect restaurant interior design, you have to choose a suitable theme, and you're already halfway there.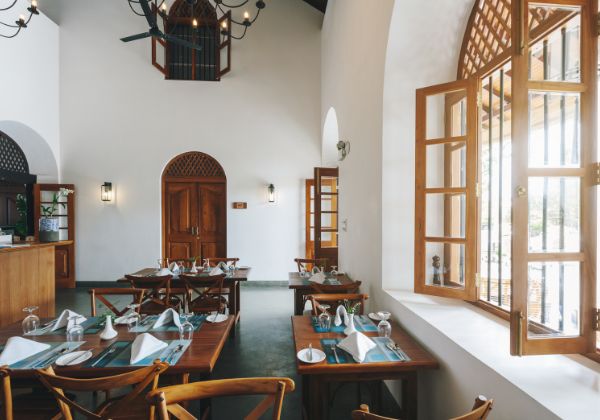 Restaurant interior decoration tip #9 – Bold Sign on Wall
Putting big, bold text on one or two walls in your restaurant's dining area is one of the most popular ways to design a restaurant in this generation. It is also one of the most affordable ways to design a restaurant. While looking at this choice, you can play around with marquee letters, charts and diagrams, creative images, doodling, and bold graphics. You could hire an artist to paint or draw them for you or look for wallpapers with similar designs. You can even find large wall stickers with text, illustrations, graphic images, and doodles in various shapes, colors, and designs. You can buy these stickers online. Wall stickers are usually inexpensive, so this could be a good choice.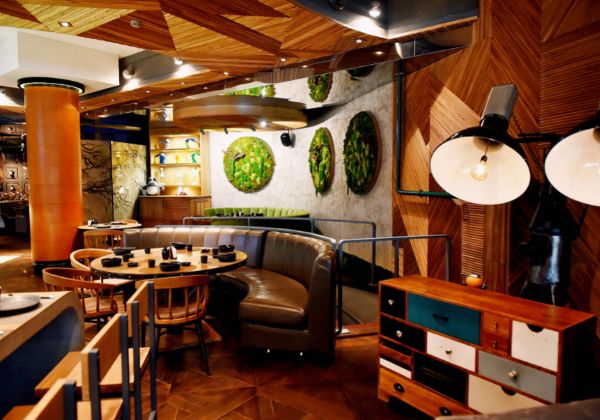 Restaurant interior decoration tip #10 – Indoor Plants
Plant many indoor plants to make your restaurant better for the environment. This is another very successful strategy you should consider if you want to find cheap ways to design a restaurant. If you're willing to work, you can even use the herbs you grow in your indoor garden to add a dash of greenery here and there to the meals you serve at your restaurant. This will help you get more people to buy from you if you get more people to buy from you. If most of your audience comprises educated, modern young people from this generation, creating an atmosphere like an indoor garden will work out very well for you. But even if that's not true, we know from experience that everyone likes to eat in a place that looks rough and natural, even if the environment is green. There is now enough evidence from scientific research to suggest that indoor plants can improve your mood, making you feel happier, more energized, and more at peace. 
Restaurant interior decoration tips by HomeChromosome
Sometimes making a cozy restaurant interior decoration look good can be challenging, but the effort is always worth it. To set the right mood for your customers, you should use your design and decorating skills and buy high-quality furniture, tablecloths, cutlery, glasses and wall art for your restaurant. If you make your business a place where you would want to eat, you can be sure that both new and old customers will come back again and again. Let our skilled professionals assist you! You can view our portfolio here and follow us on Instagram here. Email us at info@homechromosome.com for a quick response.