While referring to restaurant interior design tips, you must remember that your guests should have a great time when they eat with you, and you should take care of their needs in other ways. When someone comes to your place of business, they should be able to do more than eat. Get into the action with the glitz and glam your interior design and décor offer. Building a good name for your brand is a one-time job. After that, customers will come to you because of your brand name. Because of this, you should be very careful about the food you serve them.
Make an excellent first impression by drawing everyone's attention with unique designs. But it can take time to choose between different trends. You need to know how customers act and what the market needs. It helps you develop a way to enter the market that competitors can't beat. Interior designers know a lot about this subject. Here are some of the best restaurant interior design tips to inspire you in 2023.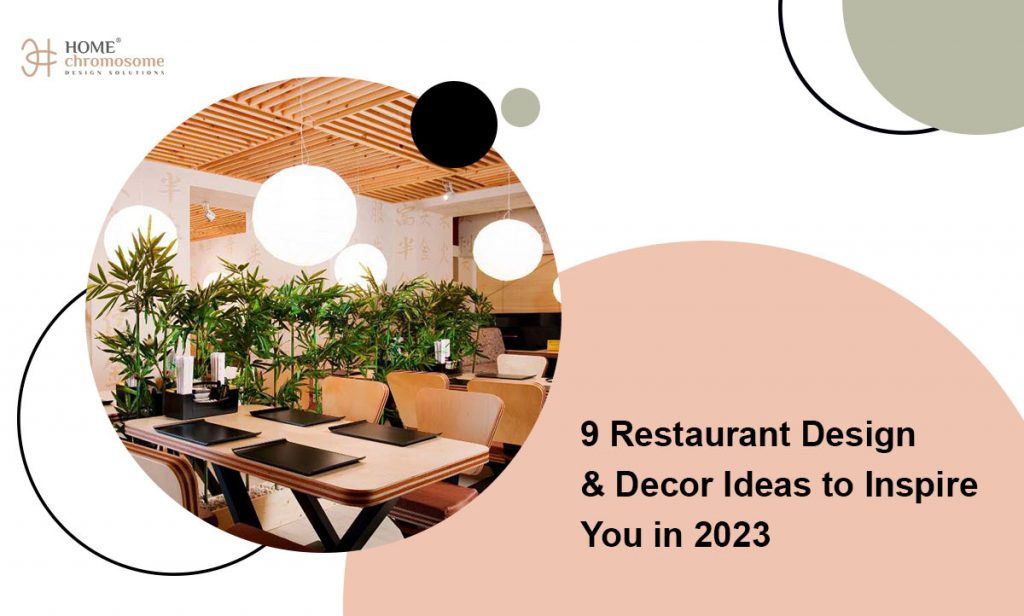 Restaurant interior design tips
Restaurant interior design tips #1 – Dining in An Interesting Setting
Consider looking into some unique interior design themes as an alternative to the traditional restaurant or cafe style. This idea could be used for restaurants, museums, or even food places based on trains. People who are always looking for something new and exciting to do while eating are easy to get to go to places with different settings.
In the modern era, these topics are becoming increasingly popular because Instagrammers and Youtubers quickly make strange restaurants and cafes their favorite places to hang out. People love to spend time in these places, so they can take pictures or videos with interesting or unusual backgrounds to share on social media sites like Instagram.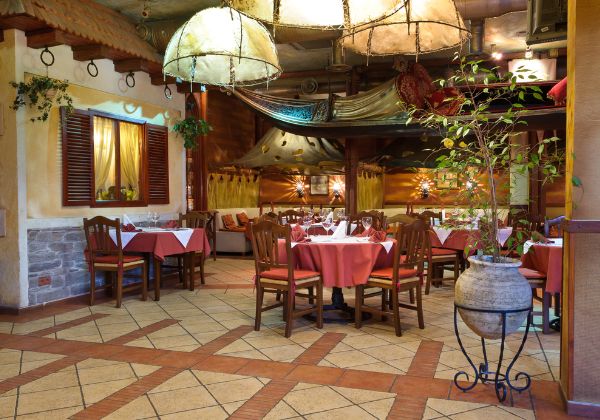 Restaurant interior design tips #2 – Typography
Using typography in your interior design is often a good idea if you do it right. Adding information to your plan can be fun and helpful if you use things like marquee letters, big pictures, diagrams, and charts. Retro neon signs are also prevalent right now. If you want to take advantage of this trend, you could have a character made with a slogan or quote that sums up what your business is all about. For example, a neon sign that says "Foodie!"
Restaurant interior design tips #3 – Murals and other kinds of art for the walls
Hiring a local artist to make a graffiti-style mural or wall piece is another excellent way to show off the work of local artists and make a great addition to a gallery wall. If you make a backdrop good for Instagram, people will be more likely to take photos and selfies at your location. This will give you more exposure in the form of content made by other people. No room inside for paintings that are as big as murals? Paint a mural on the outside of your building instead.
Restaurant interior design tips #4 – Exterior entryway
People might want to enter your restaurant if it has a colorful mural or comfortable outdoor seating. This could happen before they even walk in. The facade is an essential part of how a restaurant is designed. Go all out with the wall art as long as possible, and your landlord is on board with how you want the restaurant building to look.
Please place an order for a mural to make people want to take pictures and share them on social media. More people will see your work, and you'll have access to free user-generated content that you can share on your social media sites.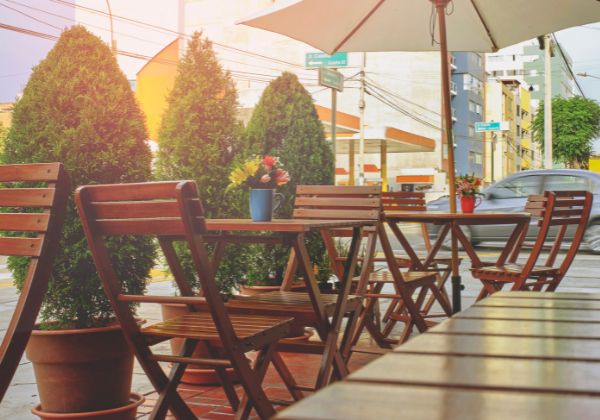 Restaurant interior design tips #5 – Make the bathroom a place to relax
You might be tempted to look for restaurant interior design tips that only focus on the dining room, but we're here to tell you that the dining room is not the only thing you should think about. The most successful restaurant designs create a pleasant experience from start to finish. 
In light of this, you should always ensure that the bathroom is spotless. It should be clean and smell nice, but if you want to go above and beyond, you could also decorate the bathroom. Candles, cute mirror frames, beautiful wallpaper, or gifts like hand cream can go a long way toward showing that you appreciate a guest.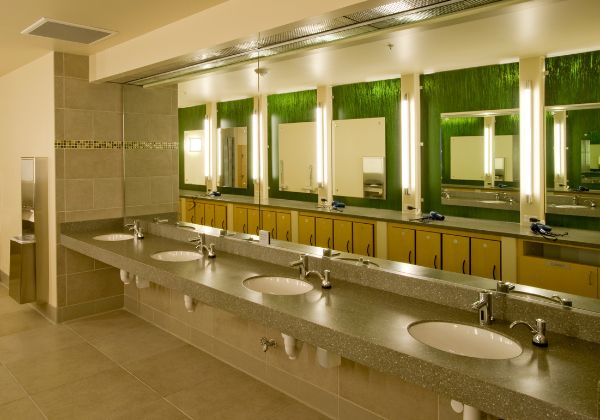 Restaurant interior design tips #6 – Eliminate Trouble Area
One of the essential tips for designing a restaurant that puts efficiency first is to get rid of anything that could cause problems. What does the term "trouble" mean when it comes to the design of a restaurant building? A place in a business where people aren't supposed to sit, like near the bathrooms, the kitchens, or the front door.
When designing the restaurant's interior, you should put yourself in the shoes of the people eating there. You should try to sit at each table to see if anything bothers you, like not having enough room for your legs or a draught of cold air. You can try to fix these problems by rearranging the furniture or putting up a wall to hide something your customers would rather not see.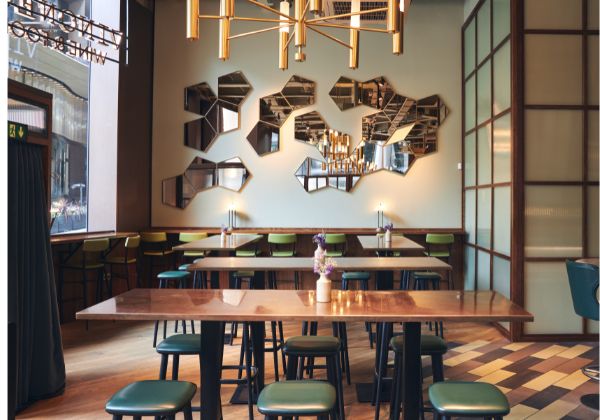 Restaurant interior design tips #7 – Storage and cooling
Even though these are parts of your restaurant that your customers won't see, it's crucial for the success of your business that you carefully think about how you will separate these needs into different sections. Even if a small restaurant doesn't need much storage space because of its setup, everything should be easy to get to so you don't waste time.
One of the most critical steps in making a restaurant is figuring out how much space it will need. Customers shouldn't be able to see the refrigerator or storage space in your business. Also, if you buy something valuable, like a fine bottle of wine, you must ensure it has all the safety measures required to keep it safe. Design and function meet head-on when it comes to the needs of refrigeration. You might need more space in the fridges and freezers if you sell many perishable and frozen goods.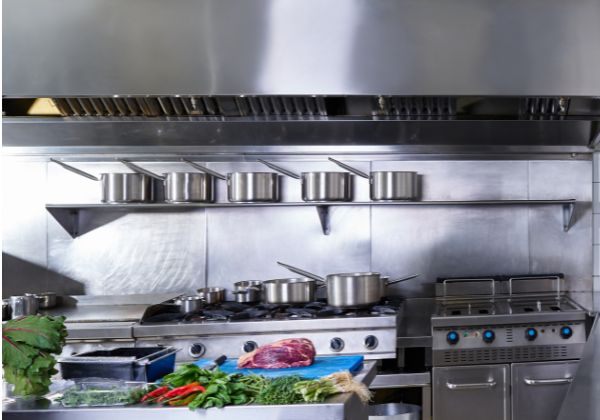 Restaurant interior design tips #8 – Use light to create a particular atmosphere
When figuring out how to set up a restaurant, lighting is one of the most important things to consider. Light has the ability to change a space in a way that nothing else can. If you have to design the inside of a restaurant so that it can serve as many people as possible in a single day, consider using red lighting. Inspiring advice on decorating a restaurant comes in the suggestion that candles can be used as a source of soft lighting if the owner wants to create a romantic atmosphere. Dim lighting could be good for the design of a small restaurant because it makes the space feel more intimate and calm. Try different things with lighting to get back to the basics of restaurant design.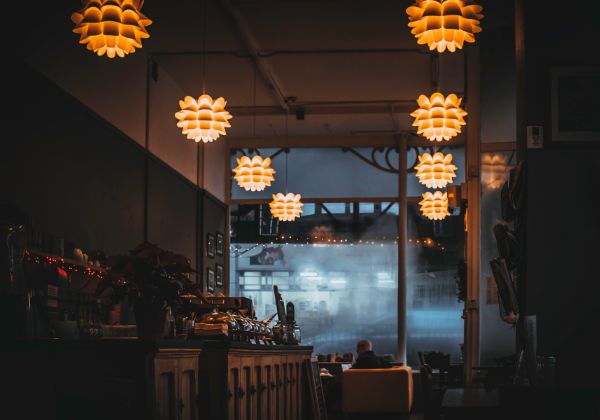 Restaurant interior design tips #9 – Carefully choose your colors
Color is a great way to show how you feel about different things. We're not saying that color psychology will be enough to get them to place more orders. It wouldn't hurt to push them in the right direction gently, would it?
Colors like red, brown, green, orange, yellow, blue, and purple should be used to paint the walls of a restaurant. Yellow and blue are also good choices. It might look like these are all the colors, but how you use them and put them together is the most important thing.
Warm earth tones like browns and deep reds would look great in a fine dining restaurant's design. You want your customers to be able to put their feet up, stay as long as they want, and easily order appetizers, desserts, and more drinks. Using white in the design of a tiny restaurant can make the space feel much bigger than it is. Want to know the best color to use to decorate the inside of a fast-food restaurant? The winner is the color red. It makes you feel hungry, which makes you eat more even when you don't want to.
restaurant interior design tips HomeChromosome
So here are the top 9 restaurant interior design tips. With the help of Homechromosome, you will be able to make a unique environment and make the most of it. Let our skilled professionals assist you! You can view our portfolio here and follow us on Instagram here. Email us at info@homechromosome.com for a quick response.