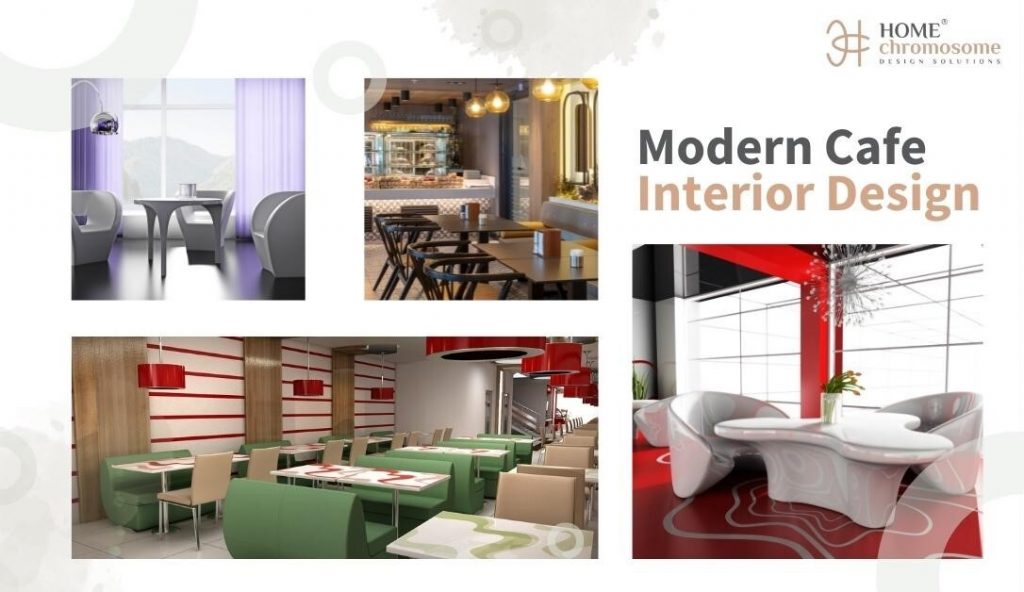 Imagine that there is a special event for your partner or friend. Needless to say, you would have probably arranged an amazing evening gathering by welcoming a certain number of your friends to a nearby cafe..
Even though everyone is enjoying each other's company and the food, there is something amiss. Maybe it's the vibe of the café?
Whether it's the lighting, the arrangement of the seats and table, or the walls, a bad modern café interior design wouldn't want to make you go back to the same place again. So let's find out just how much of an impact a top-notch modern café interior has and how one can transform their café space with our simple tips.
How much does a modern café interior design matter?
It goes without saying that the quality of food is no longer the only factor to judge the success of a café. After all, anyone can cook a meal at their place or order online. So why do people go to a café? Well, it's the ambiance and vibe, of course!
In fact, more than 60% of café businesses fail within their first year itself because of a poor ambiance and environment. There is hardly any room for making any error, and as such, the café interior design plays a major role in deciding the success of the business.
So it is easy to see why most café owners nowadays are opting for interior designers to transform their café space to something else altogether! Having excellent café decor ensures that there are more customers day in and day out. To put it into perspective, top-notch café interiors can make a huge difference and give your café a leading edge in your marketplace. More importantly, a good interior design company will also ensure that your modern café interior design reflects your style and personality flawlessly. As such, we have presented some simple yet effective modern café interior design pointers for you to take inspiration from. Without any further ado, let's get started!
The entrance to the café
The entrance to your cafe is a clear-cut indication of your café theme and showcases the vibe of your space directly to your potential customers at the very instance when they look at your café. After all, the entrance to your café is the first impression that one gets when visiting a café. So if your café entrance decor is captivating enough, you are bound to experience more sales and growth.
So ensure that the exterior is warm and welcoming, without looking complex by any means. The signboard can be simplistic yet attractive to behold for the eyes of your potential customers.
Choose an appropriate color scheme and selection of materials for decor
The color scheme and selection of materials are the two crucial parameters when it comes to any modern café interior design. It is easy to improve the feel and outlook of any space by utilizing them in a clever and innovative way. However, it is also worth noting that a bad choice of color variety and poor quality of raw materials may potentially lead to your café interior space looking underwhelming and bad in every way possible.
As such, you need to make sure that you do your own examination before you give the final approval to the materials being used for your café space design. Once you are sure about the raw materials being used, you can seamlessly go ahead and pick an appropriate color that suits your style and needs.
As a good example, you may consider going for earthy colors such as brown, green, grey, bluish-green, etc. These shades are quite prominent nowadays and would be a great fit for your café.
Setting up lighting
Do you know what turns a decent café interior design into an absolutely stunning design? Yes, it's the lighting of the café space. In fact, lighting is more prominent and necessary for spaces like a café or a restaurant as it is instrumental in ensuring the right kind of atmosphere and ambiance for your customers.
You can utilize the lighting of your café space to pave the way to a soothing, enjoyable, and vibrant mood that is in sync with your customer's need for a wonderful café to have an amazing time.
The following presents some of the most popular lighting ideas that you can use for your café:
Artificial lighting applications
There are primarily 3 types of artificial lighting set-ups that are ideal for any café owner looking to transform their space through the use of lights.
Based on the kind of café space you have at your disposal and the kind of vibe you are aiming to make, you can try out a wide variety of artificial lights, undertaking several permutations and combinations to find the right fit for your space. You can also opt for a personalized lighting set-up that is created specifically for your needs. The possibilities are truly endless. Here are some artificial lighting options that you can try out:
✓ You can go for lights that are utilized to bring about various characteristics of your café space, such as display of food and drinks, art decor, or beautiful fixtures.
✓ Try to use lights that serve as the main basis of illumination in the interiors of your café space. These lights ensure that your entire café space gets an equal distribution of light through every nook and corner.
✓ Use decorative lights to add attractive aesthetic appeal and grace to your default café interior design. Make sure that you pick a setup that is in sync with the inherent beauty of your café.
Natural lighting applications
The most feasible means to create a rejuvenating, clutter-free, and organized modern café interior design is to utilize as much natural lighting as you possibly can. After all, eating or hanging out in an open café with natural lighting is highly sought-after by countless people.
Experiment around with your café layout
The basic layout of your café space entails the overall outlook of your café space. Even a simple arrangement can go a long way in exhibiting the best that your café has to offer. Or, you can even go for a retro design or even a good old Bollywood style. In a nutshell, the choice is yours! Once you are sure that your café interior design is a perfect blend of style and functionality, you are all set to create a stellar modern café interior design that your customers would absolutely love!