The living room is the first place your guests enter when they are visiting you or the room where you spend most of your time relaxing and catching up on life. An adequate living room interior design ensures your home is ready for guests and more at any time.
Regardless of what your preferences or style are, be it classy or modern, laidback or formal, bold or subtle, your living room interior should be a space where you can feel at home, cozy, and motivated. It should be an ideal spot to have a great time with your family and friends or just have the me-time you need.
There's always a technique to adding home decor to your living room interior to ensure that it looks amazing and is functional. So before you kickstart your living room interior designing, we recommend you equip yourself with a few interior designing ideas that professionals use.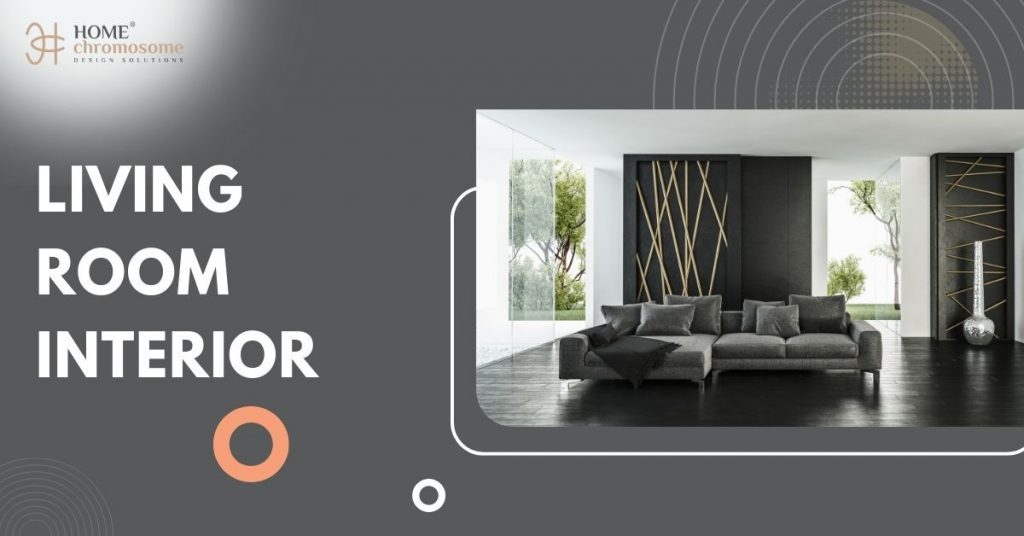 So are you ready? Let's begin.
1. Combine equal tones of light and dark
If a living room interior is all light-colored and bright, it can come across as being high on cleanliness and virtually difficult to feel comfortable in. If the living room is all dark, it will give out the impression of a gloomy and lifeless space. But by combining equal proportions of dark and light colors, you can manifest a dynamic outlook that looks elegant and luxurious. The interior design of any living room interior goes a long way with the addition of even some shades of white and black.
2. Create contrasting neutral shades
Once you have added shades of white and black and combined them seamlessly, you should go ahead with living room interior home decor with a wide array of contrasting neutral shades. This makes your living room look more vibrant and comfortable. For instance, you can consider white walls, leather, metallic inclusions, a mid-toned sofa, and bluish curtains, creating a welcome contrast for your living room interior design.
3. Experiment with textures
More often than not, textures are not taken into account when one is subjecting their living room interior to home decor. However, textures are extremely important to make the space look absolutely stunning, comfortable, and lively. It is usually recommended to go with textures that feel good to touch and those that add a splash of variety to the space. This includes materials like leather, cotton, wool, metal, stone, ceramics, glass, wood, etc.,. Cushions, frames, tabletops, and wall decor pieces are some of the best applications in this regard.
4. Knock in some wood
See that we mentioned wood sometime back? Well, experimenting with materials is incomplete without wood. After all, it is one of the most popular living room interior design materials that can bring a sense of comfort, class, and warmth to your living room. Moreover, wood can be added to any living space in a wide variety of ways. Be it a coffee table, pieces of artwork, lamp stands, footrest, and frames are just some ways wood can be added to your living room interior. Explore more options by talking to your home designer.
5. Go with the best quality fabrics
Regarding fabrics and upholstery, it should be noted that the seating in the living room should be not only cozy but also durable. Moreover, these fabrics should be easy to clean, especially when you have babies, children, or pets in your home as there are higher chances of your home getting untidy or messy. As such, it is usually recommended to go ahead with good quality and stain-resistant fabrics with mid-tone shades.
It is worth noting that leather is also an excellent choice for keeping stains at bay and ensuring easy cleaning. That said, leather is also prone to indentation and scratches, which may be extremely difficult to get rid of.
6. Include vibrant colors, even if it's just a dash of it
While it is a given that you can have a mind-blowing living space without any vibrant colors, it goes without saying that including even a dash of color to your living room interior results in a beautiful, comfortable, and welcoming ambiance. For instance, a fun shade of sky blue is perfect for any living room interior space. Such a color would gel well with the warm elements in your space while also striking a chord with other colors.
7. Add a beautiful and functional rug with patterns
Every interior designer would agree that the concept of patterns is extremely viable for any living room interior. It can energize a space and make it look absolutely chic and stylish. In fact, a beautifully patterned rug can add a new leash of life to an otherwise boring living room. Make sure that the patterned rug is more or less the centerpiece of your living room interior.
8. Consider movable furniture
Furniture items like tables, stools, and stands should ideally be lightweight and, as a bonus, could also be movable. This makes your living room functional and convenient for anyone in the space. Not to mention, it also looks modern and stylish.
Home Chromosome – The Best Living Room Interior Design Experts in Bangalore
Just like a chromosome forms the basis of human life, we do the same for your home. We take charge right in the beginning so that you do not have to make adjustments later. We believe in being right the first time, and our 1000+ family of customers will vouch for it.
We are a brand to reckon with when it comes to taste, finesse, luxury, and extensive customization. We aren't just any interior design company. We are a "design firm"- a brand that works from the ground up to ensure complete harmony in every element that comes together to make your home the home of your dreams.
We understand that our company can progress when we have the right people. That's why we house the finest home interior designers in Bangalore to bring you nothing short of the best you can get. With a cumulative set of uniqueness, design outlook, creativity, and penchant for excellence, experience the highest standards of designs and customer service like no other.