The wooden cupboard, once the foundation of every bedroom, has evolved significantly. This timeless piece has emerged from the dank, dark recesses and is now enjoying the limelight. The oak wardrobe commands its space with a regal, dapper appearance. Of course, it has a purpose, but an elegant wooden cabinet can accentuate that purpose with a touch of style. Nothing else in your house can conceal and display with an even-handed elegance. Here are some of the latest bedroom interior designs, including wooden cabinets to glam up your bedroom.
Modern wooden cabinet designs
The smooth, geometric attractiveness of wooden cabinets counteracts the softness of conventional bedrooms. With its sharp edges and simple lines, this bedroom essential provides a contrast to soft mattresses and soft furnishings. Be sure to take the available space into account when choosing a modern bedroom interior design. Dust makes up houses. No matter how big or tiny the city, a layer of dust always finds its way inside residences.
Wooden cabinets with closed doors are your best defense against this all-pervasive dust storm.
A small room might benefit significantly from the added space provided by sliding door cabinets.
Utilize the vertical space to its full potential by enclosing it with floor-to-ceiling cabinets.
Freestanding cabinets more
Modern bedroom design can experiment with various configurations and layouts thanks to these cabinets. 
If you lack room, wooden walk-in cupboards are another option for bedroom interior design.
Latest bedroom interior design
These bedroom design ideas, purchasing advice, and designer samples can encourage more profound and dreamier rest no matter how daring you want to be, how big your room is, or what kind of design you choose. Not to mention, they will dazzle visitors! In the following, you'll find several room interior design ideas. So, lets get started:
1. Lifesize cabinets that are from floor to ceiling in height
These bedroom design ideas using floor-to-ceiling closets are common in contemporary bedroom cabinet designs. Extensive, seamless paneling is the best method to make the most of the space in a room. They mimic the fourth wall when painted the same color as the rest of the room. Use the bedroom interior designed cabinets to store the whole of your belongings to maintain your bedroom organized. To produce a distinctive aesthetic, you can experiment with different removable drawers, shelves, and suspending rods inside the floor-to-ceiling cabinets.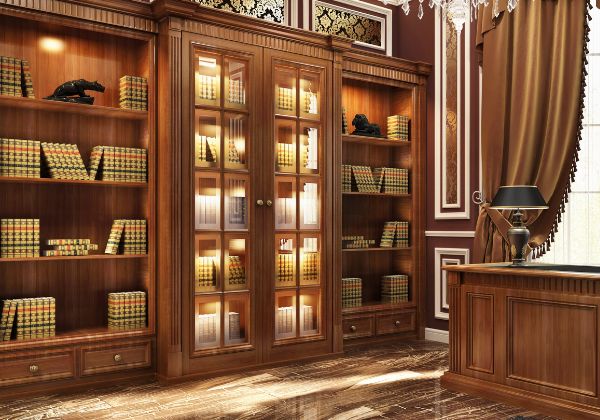 2. Mirror-paneled modern bedroom cabinets
When a room is decorated with mirrors and lacquered surfaces, it will always appear larger. These compact room interior design ideas benefit significantly from the use of sliding mirror-fronted doors. Doing so can make more room and do away with the requirement for a separate dresser with mirrored panels in modern compact bedroom cupboard designs. In the market, there are numerous bedroom cabinet designs with mirrors in various patterns and finishes. The use of mirrors, which create a geometric pattern on the quickly sliding cabinet doors, enhances the otherwise straightforward bedroom interior design in this area. 
3. Slatted wood panels for hide-and-seek cupboard bedroom interior design
A wilder approach to the latest bedroom interior design is slatted wood. In addition to allowing light and air to pass through the wardrobe, the shutters' consecutive and equally spaced oak planks also let you see inside the homeowner's possessions. This outstanding design element is perfect for a bedroom. Since the slats are open, you can use tempered glass to cover the cabinet doors to protect your belongings.
4. Sliding-door cupboard for the bedroom interior design
This bedroom interior design sliding cabinet is one of the best ideas for saving space because it is easy to use and has a trendy, stylish, and extravagant appearance.
Covers the entire wall of your bedroom
Metal door handles
Can maximize space in a compact space.
Freely experiment with various configurations and layouts.
Choose hardwood walk-in closets.
5. A plywood-built bedroom cabinet
For decades, plywood seems to have been the go-to material for making various types of furniture for households, workplaces, restaurants, etc. Due to its popularity, plywood is becoming a common choice among builders and architects in place of solid wood furniture. Compared to pure or genuine wood, plywood is more inexpensive, easier to work with, and enables quick manufacture of any furniture, including couches, chairs, cabinets, racks, and shelves. A plywood cabinet is more cost-effective than a wooden one. The inside of this bedroom boasts warm-toned doors and premium finishes. The cabinet can be promptly laminated with a variety of patterns.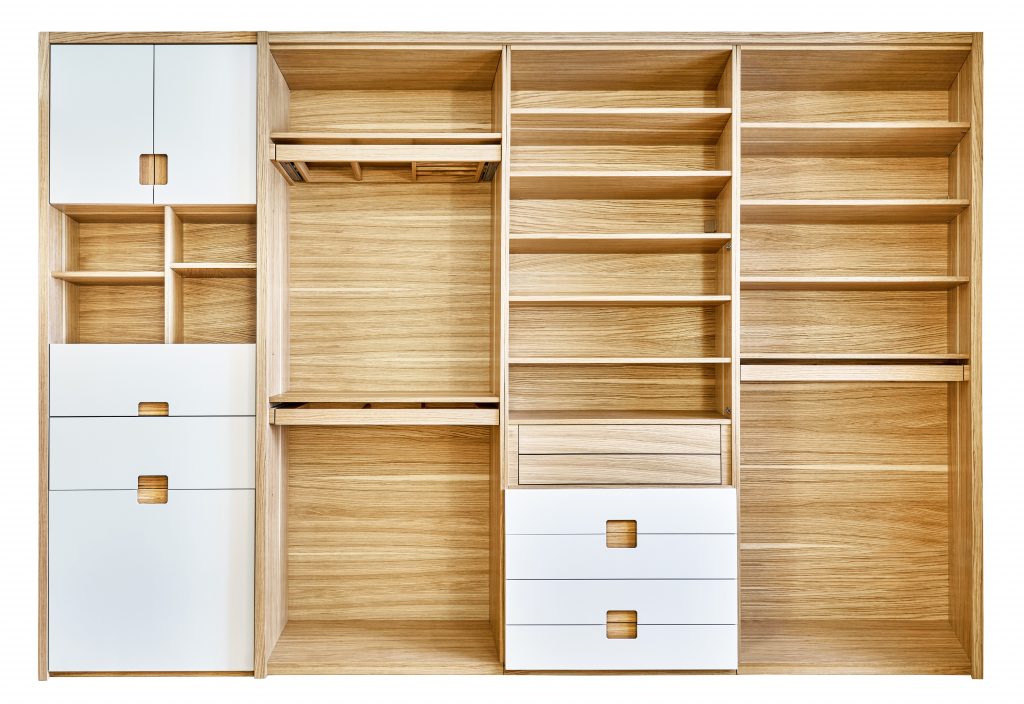 6. Modern cabinets with high-gloss laminates in bedroom interior design
A surefire method to get this effect is glossy finishes to produce dazzling and alluring contemporary bedroom interior design. Laminates, acrylic, or paint can be utilized to produce highly reflective surfaces on cabinet doors that are also long-lasting and aesthetically pleasing. Choose abstract textured motifs like those displayed here to create a stunning bedroom interior design. The vast window gives the room a sense of space, and the shining cabinet shutters with magnetic handles look lovely beside the white ceramic flooring.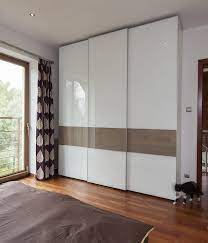 7. Bedroom Cabinets that are Elegant and Have a Classic Walnut Finish
The walnut color varies from creamy white in the sapwood to dark chocolate in the heartwood. It polishes to a very smooth finish—natural walnut wood ages to a beautiful patina over time. Luxurious cabinets, organic wood flooring, cooking utensils, gunstocks, and other items are also made of walnut. The typical walnut finish for wood is one of those things that never goes out of style, especially when it comes to bedroom décor. In contrast to the inviting bedroom interior design, the solid wood doors with a walnut finish employed in this beautiful master bedroom cabinet design make a subtle statement. Carve out areas on the cabinet inside the wardrobe design for a TV unit or seat because wall-to-wall closet designs may be intimidating.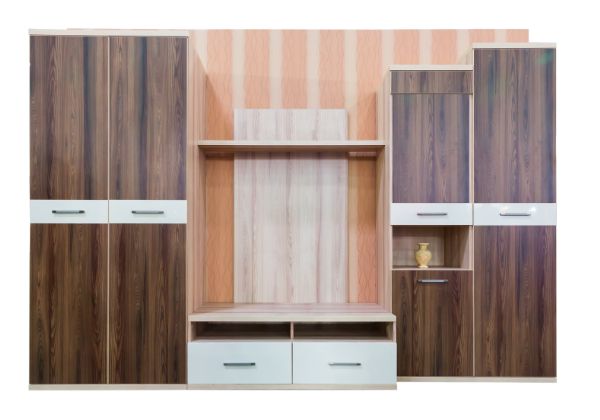 8. Bedroom Cupboards Made Of Wood That Pop
A bedroom interior design is adventurous and experimental. So why not apply that to the mood in the bedroom? Simply simply altering the color scheme of your outfit, a plain bedroom can take on a bohemian or mid-century vibe. Some of the common options for wooden cabinet finishes include muted mustards, blushing pinks, calming blues, or vivid greens. Think carefully about a color before deciding on it. Try painting a tiny piece of furniture or even just a piece of plywood to see how well it will suit your aesthetic preferences.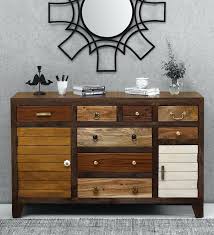 9. A workstation built into a wardrobe
Another practical design can easily be concealed in a small study unit inside a closet. The wardrobe's combination of sliding doors, swing doors, and lofts allows it to be small while offering a wide range of storage options. For this bedroom interior design to function successfully, try to arrange your cabinets around a sizable window. You should add a few objects to make this place more unique so that you may arrive at work each day in a positive frame of mind.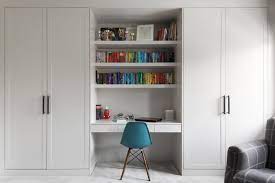 HomeChromosome
HomeChromosome is an elite interior design supplier that can help you to build your dream house. Visit the homeChromosome website and start with your dream bedroom interior design. Follow us on Instagram for super cool interior design ideas and inspirations.