Decorating a small house interior design can feel like a challenging puzzle to solve. You want to fit as much into the space, but it can't be too full. You want it to have a lot of personalities, but it can't look cluttered and disorganized at the same time. But it is possible to have a small room that looks just as stylish as a big room, or even better. You don't have to give up style just because you want to live in a smaller space or a simpler life. We have put together tips on how to interior design a small house to help you make the most of the space you have.
How to design small house interior?
Lighting in small house interior design
One of the most important things to consider when designing a room to make it look bigger than it is is how to use light. Color and light should work together for a small modern house interior design. Natural light is always the best way to work. In places when they aren't already there, light fixtures that hang from the wall or ceiling can help reduce clutter by freeing up valuable floor space that could be used to show off other stylish accents or store other valuable things.
Foldable furniture in small house interior design
Getting pieces of furniture that can be used for more than one thing will save you money and space. And because small houses and apartments are becoming more popular, there are a lot of creative furniture pieces that can be used for more than one thing or folded up to save space when they are not in use. The small modern houses and apartments movement is to blame for all this. Desks, dining tables, and even king-sized beds can be made in a way that makes it easy to put them away to make more room to move around. In a similar way, you can find pieces of furniture that can be arranged in different ways to serve different purposes, like beds that can be turned into couches or side tables that can be extended to become desks.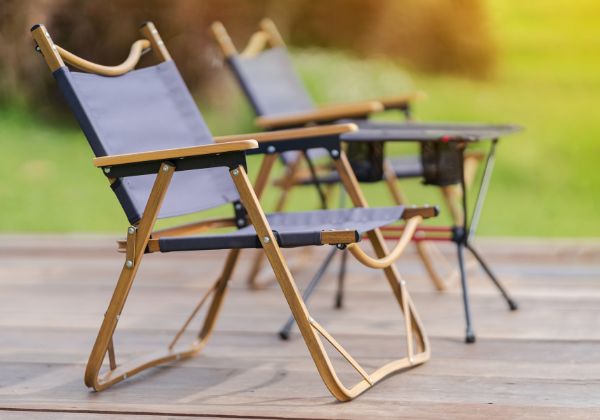 Mirrors in small house interior design
When we talk about things with more than one use, we should mention that mirrors do double duty in a room because they reflect both natural and artificial light. Mirrors can also let in more light. On top of that, they are helpful by themselves. To get the effect, use one big mirror or a bunch of smaller ones spread out around the room. You could even hang the mirrors on the wall like art in a gallery. 
Decluttering in small house interior design
If you get rid of things you don't need, you'll have more space in a small house, and the room will look much more extensive. Decluttering should be an essential part of our daily lives because it helps us become more familiar with it and takes charge of our homes. You'll know exactly where things are kept, making it easy to find them later. To make room for everything you need, you'll need to clean up, get rid of things you don't use, and get rid of clutter.
Think of different ways to store things in small house interior design
There are many great ways to store things that look great and can be used as decorations. Choose furniture that gives you more ways to keep things, like ottomans that can hold linens and storage that looks like cool cabinets and can be put under the bed. You could get ottomans that hold linens, for example. Instead of putting everything you own in a single closet, consider other ways to store your things.
Go bold in small house interior design
Bold colors, prints, and textures look great in smaller rooms. However, it's also essential to include some neutrals in the design so that the room doesn't feel too busy. If you don't want to go too bright, use colors and patterns in small ways, like on an accent wall, throw pillows, or even picture frames. This will help you get the look you want without making the room too crowded. You could even go out and hang some bright and colorful wallpaper or buy that blue velvet couch you've been wanting. There's no reason you can't add a bit of a bold color or pattern to the room as long as you keep the space balanced.
Use large rugs in small house interior design
The key to decorating a small room well is to make it look like it has more space than it does. If you put small rugs in a small room, the room will look much smaller. On the other hand, decorating with big carpets makes the room look bigger and gives it a sense of grandeur. In the end, the best size rug to buy will depend on the shape of the room and the furniture that will go in it. However, it would be best if you always tried to get the most oversized rug possible.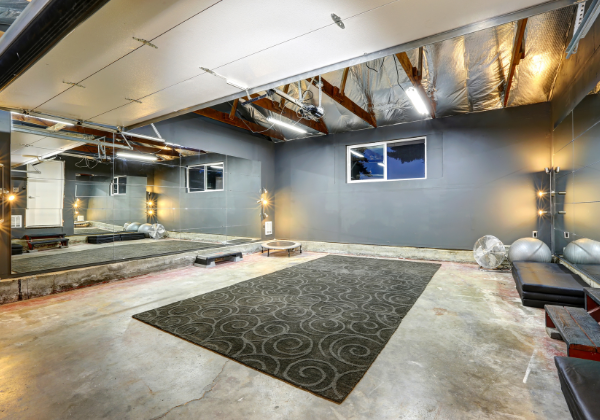 Separate in sections in small house interior design
You can divide your small apartment into different areas without making it feel too crowded by using sheer curtains, rice paper room dividers, or open shelves. These options don't block the light, which is essential if you want your space to feel as open and airy as possible. These kinds of room dividers are not only helpful in separating areas but also beautiful design pieces in their own right.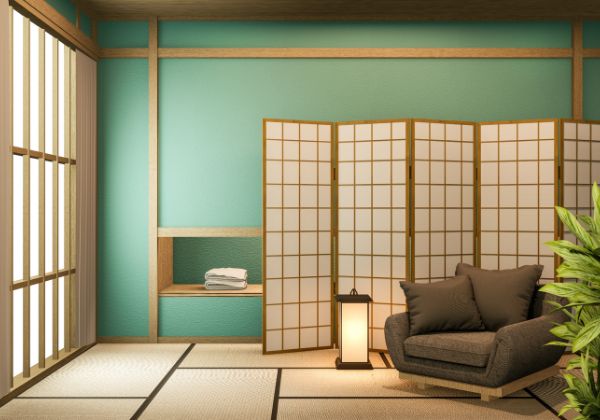 Try different things with the idea of symmetry in small house interior design
Symmetry is pleasing to look at, whether on a person's face, in a natural landscape, or an interior design. If you need a lot of seating in your small modern house interior design or can't live without more storage cabinets, you can make both things work by placing pieces that mirror each other in the room. This will make the room look and feel much bigger than it is. It will make the area look cleaner and more appealing to the eye.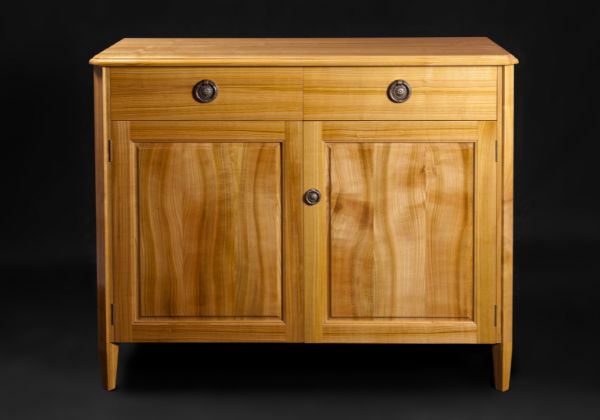 Use all the nooks and crannies in small house interior design
You might leave a corner empty in a bigger room, but in a smaller room, you could put a work area or a bar table there to make it more useful. You could also do this in ample space, but it would be easier to do in a smaller one. Instead of calling nooks and corners "wasted space." try to think of creative ways to use them. They are often underused and a waste of space if they won't make the room too crowded. 
Plants and flowers will add some color to the small house interior design
If you are careful not to overcrowd your small space, adding some greenery and flowers might make it look more lively and elegant. Be aware that dead plants or plants on the verge of dying will have the opposite effect. If you are worried that you won't be able to take care of your plants and flowers, or if you don't have much of a green thumb, you can choose from many options for fake plants and flowers that look just like the real thing.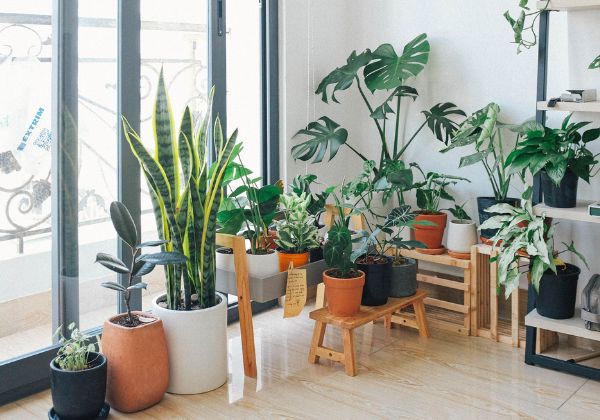 Using your walls to their fullest in small house interior design
When you don't have a lot of space in your home, the walls are the most valuable thing you have. Surprisingly, they are better than shelves for storing items in closets. To make the most of the space, hang your stuff on the wall. For example, you could mount a dining table on the wall or put a bookcase inside the wall. So, if you make the most of the space on your walls, you may be able to increase the amount of space on the floor, giving the impression that your home is more bigger than it is.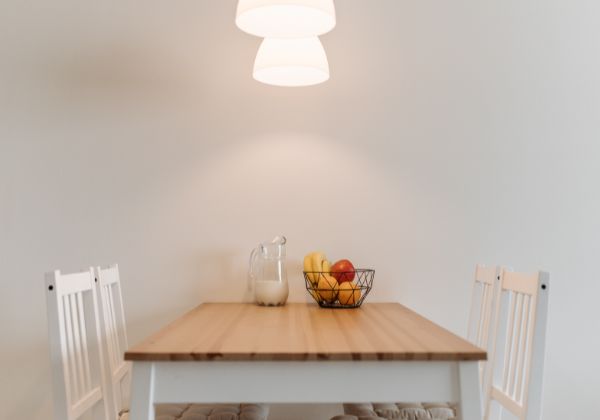 small house interior design by HomeChromosome
To create a design with a small house interior design, you need to be precise, have an eye for detail, and have years of experience. You can only get the best combination of a beautiful design and a proper function. Set up an appointment with one of our experienced designers at Homechromosome as soon as possible, and they will give you custom designs that fit your budget and your way of life. So contact us immediately, and we will help you design the perfect house for you and make your dream house come true. You can view our portfolio here and follow us on Instagram here. Email us at info@homechromosome.com for a quick response.