Home Interior designers in Bangalore can work to remodel any room in your house, aid with renovations, or collaborate with your contractor and architect to design a unique home that suits your needs and style. A professional interior designer offers various services, from execution to professional guidance. Most interior designers can deal with a wide variety of design trends and styles, so you can find one to suit any style and budget.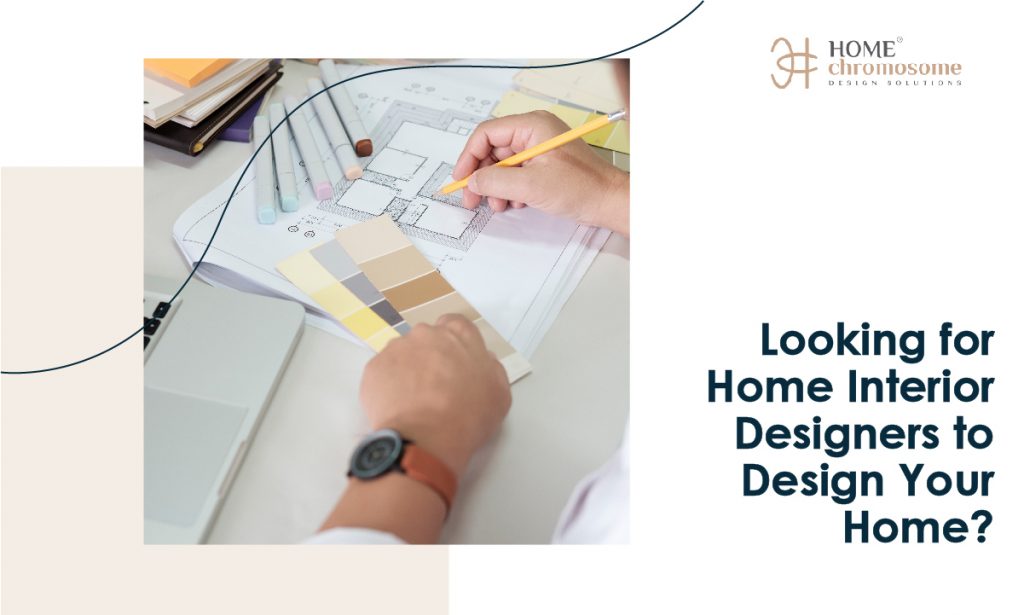 We provide several strategies for locating the ideal one for interior design for your home; you've run across terms like "contemporary," "modern," "industrial," "art deco," and several others. In this blog, we will talk about how Home Chromosome is the best Home Interior designers in Bangalore and the same types of home interior designs that Home Chromosome is excellent with.
The Importance of Interior Design
Interior decorating encompasses more than just a home's appearance and aesthetic appeal. It is a skill to make a house as warm and unique for its occupants as feasible. Even a studio apartment may be transformed into a more extensive and cozy home with skillful interior design. Do you also aspire to own a home? However, if you are unsure of the invention, amenities, or house accents you want for your charming tiny home, visiting the best interior designers will elevate your home. Home Interior designers in Bangalore might be your closest friend if you are moving to a new location and want to change your lifestyle entirely.
Do not forget that purchasing a home is a lifestyle choice that can enhance your quality of life for the future. Therefore before hiring someone for a home's interior, you must carefully consider your options and conduct consider your options and conduct adequate research. You get freedom, tranquility, and respect in society when you own a home. Finding a Home Interior Designer will be the next item on your list if you consider purchasing your ideal home. Your house should showcase your individual sense of style and panache. For Home Chromosome, the best Home Interior designers in Bangalore, it is vital that they make the most of your available space to make your family feel comfortable and happy.
Types of Home Interior Designs:
Choosing an interior designer to redesign all or a portion of your home might be challenging. You want everything to be ideal because you're the client and the beneficiary. There is no room for error because you will have to live with the outcomes for a long time. Having said that, it is up to you to discover the best Home Interior designers in Bangalore, Home Chromosome, for the home's interior, and to do that, many actions must be taken.
1. Modern Interior Design by Home Interior designers in Bangalore
The following characterizes a modern interior design style.
uncomplicated color schemes
a cozy and homey atmosphere
clean, unique features
the extensive use of glass and steel
the replacement of old historical paneling
The color scheme is primarily black and white, with some faded tones of red, blue, and other primary colors.
The living areas feature open floor plans and simple decor. It emphasizes primary colors and blocks colors with contemporary art in contrasting colors.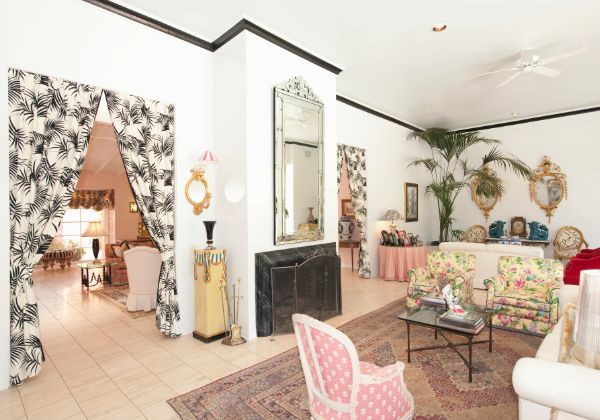 For this home's interior, accent lights are utilized to draw attention to particular objects, architectural details, sculptures, etc. Home Chromosome, the best home interior designers in Bangalore, specializes in lights. The main goal of modern design is to provide uncomplicated, clutter-free houses devoid of unneeded decorations. In a modern home, everything has a purpose since form follows function. We discussed contemporary interior design, which combines design elements from various historical periods. The Modern Design style is from a particular time period, the early 20th century.
2. Mid-Century Interior Design by Home Interior designers in Bangalore
In the years following the Second World War, the mid-century home's interior design trend gained popularity. The emphasis of this interior design style was characterized by –
the vibrant use of color
from the walls to the wall art to the objects, j
Crisp lines characterized the furniture
There can be numerous indoor plants.
Timelessness and comfort.
A picture or other object that resonates with the residents serves as the focal point of the living space.
Simplicity
Clean lines
Simple surfaces.
In the 50s and 60s, iconic sculptures, geometric patterns, and vibrant hues all make an appearance in this interior design trend. People began to recognize at this time that a home needed to be helpful in addition to having ample space for social events. Because of this, the design leaves a lot of shared, familiar places across a house. The best Home Interior designers in Bangalore, HomeChromosome, will transform your house.
3. Minimalist Interior Design by Home Interior designers in Bangalore
The majority of people today are familiar with the concept of minimalism, which implies stripping things down to their most basic elements. It may be used to improve everything from fashion and the arts to home design and architecture. Its main characteristics are –
an open floor plan
lots of windows
functional furniture
little attention to the size of items
texture and color of a small number of essential items.
Both modern and minimalist interior design emphasizes using the least amount of furnishing and the least amount of furnishings possible to create simple, uncluttered spaces, making them comparable. The main goal of a minimal home interior design is to eliminate pointless distractions from daily life.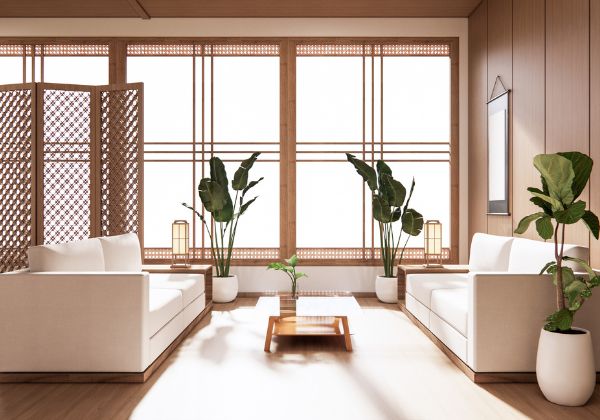 4. Industrial Interior Design
Home Chromosome, the best Interior designers in Bangalore, has a lot of experience designing industrial interior design. Industrial homes' interior design displays the construction materials many people try to conceal. It is about creating a gloomy, unfinished sense of even the most well-planned houses. Industrial interior design is used worldwide in loft flats, contemporary homes, and retail areas. It includes neutral tones, valuable products, and metal and wood surfaces.
As a result, a genuinely industrial vibe was combined with several different styles, from rustic to sophisticated, to produce the "warehouse appearance." Many decor enthusiasts who value upscale interiors are embracing the industrial style by incorporating items like stainless steel worktops, iron light fixtures, and vintage furniture in their homes.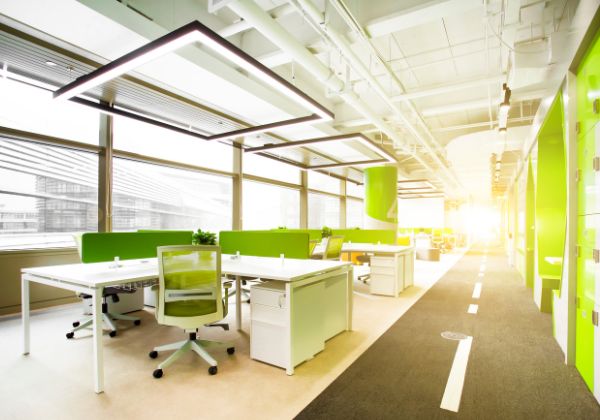 5. Japanese Décor Design
Modern Japanese design is defined by harmony, discipline, time-honored tradition, and a concern for natural beauty. Line, space, form, space, and materials are a few critical components of this style. The absence of useless furniture and wall, which allows the space to have an open, natural feel, is of utmost significance. Some of the characteristics of Japanese home interior design are as follows –
Natural feel
Use of lights
Open Spaces
Zen and minimalist living
Simplicity
They follow tradition and incorporate as much flora into their design ideas. There will be plenty of windows and open areas as well. In Japanese home interior and architectural design, craftsmanship is valued. In a designated design space, they use raw materials to produce stunning furniture ideas, and HomeChromosome, the best Home Interior designers in Bangalore, can help you achieve your dream room.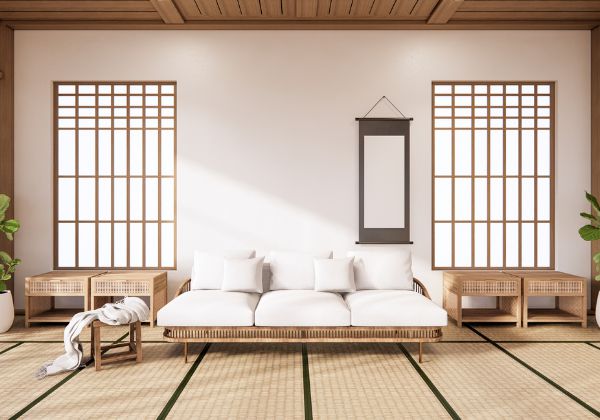 How to Choose the Best Home Interior Designers in Bangalore?
Choosing the wrong home interior designers and decorators who are unable to comprehend your personal preferences and style can result in a severe home interior decor disaster. When it comes to a home's interior, the designing process adheres to a planned and systematic technique that incorporates research, analysis, and style into a creative process. Home Chromosome is the best Home Interior designers in Bangalore to get started with transforming your house.
HomeChromosome – home interior designers in Bangalore
Home Chromosome is an elite interior design supplier that can help you to build your dream house. Visit the home chromosome website and start with your dream home. If you are searching for best home interior designers in Bangalore, you may also reach out to us. You can access our portfolio here and our Instagram handle here. For prompt response from us, email us on info@homechromosome.com. We are the best home interior designers in Bangalore who take charge right in the beginning so that you do not have to make adjustments later. We believe in doing things right the first time, and our 1000+ customers will vouch for it.