Your abode is your haven, your safe place. It's a place where your feel safe and protected; it is where your family lives and laughs together. Your home will be the one to watch you go through ups and downs, laugh and cry, and spend time with your family. This roof above your head is one of the most outstanding achievements of your life as your dreams of getting your own house one day. Living that dream, which ultimately comes true is like imagining another dream. You have ideas and opinions about how you want to design your home, but it is not an easy task and needs expert help from a Home designer. Your Home designer will understand your needs and preferences and then implement that idea into reality.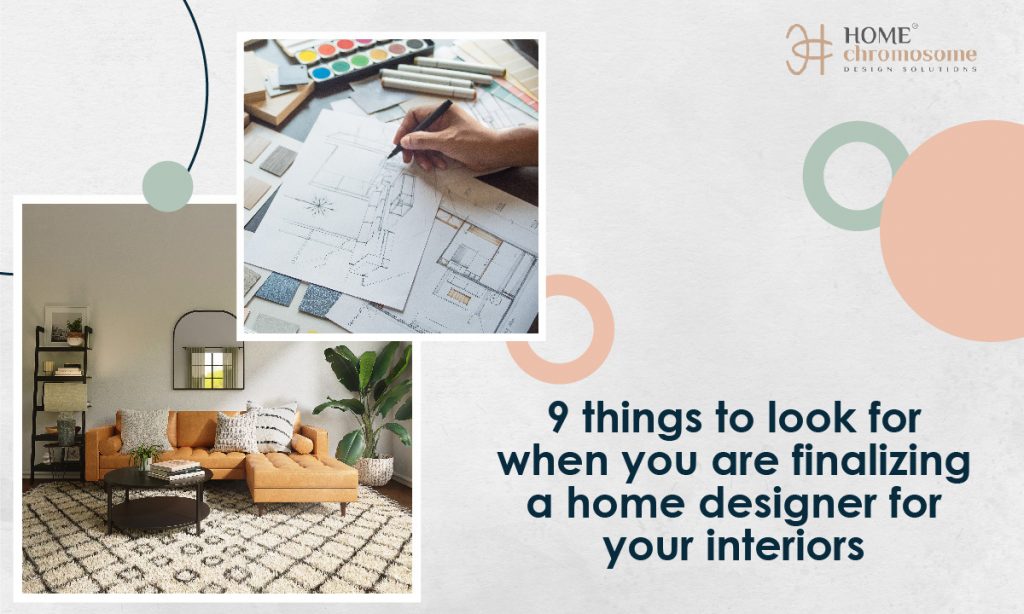 But how to find the perfect home design that will understand your style and work on it? How to know if you have chosen the right home design for your house?
Don't worry; this blog will understand what nine things you need to understand before finalizing a home designer for your house.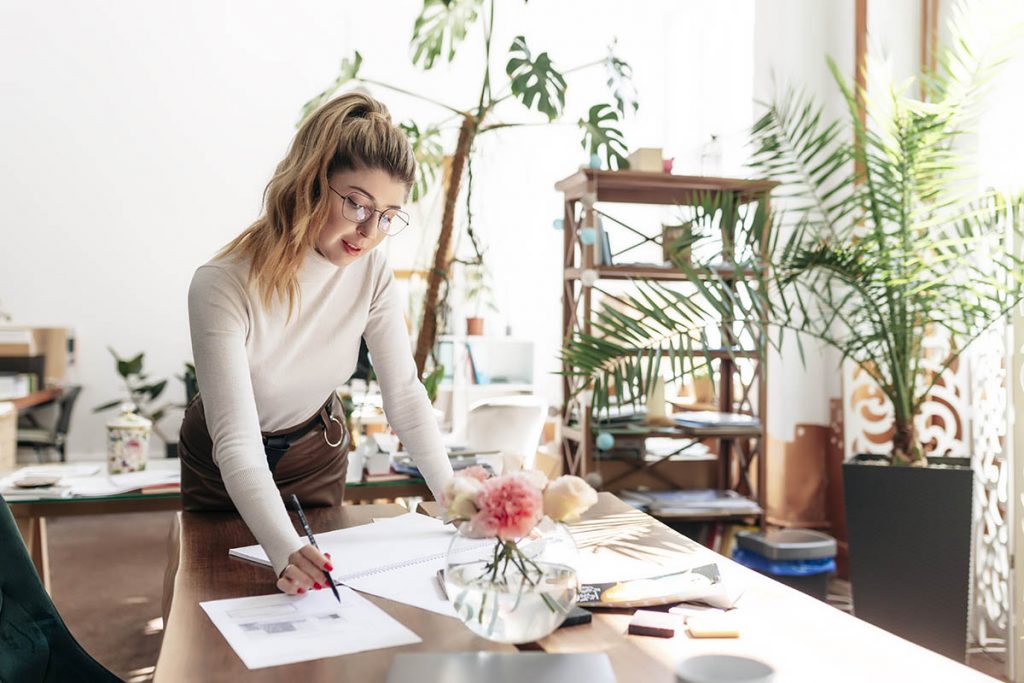 1. Style
Be sure of the style and design before you go and finalize your interior designer; as the house owner, you need to be ready with the style and theme you want for your house. Your house interior should reflect your style, choices, and personality. You need to ask yourself and plan correctly what you want exactly and how you want to do it. What is your style, and are you open to suggestions and advice. Do you want to completely hand over your house to the interior designer and let them design with their years of experience, or do you want to explain your ideas to them? This is your most basic but essential step before you finalize your interior design.
2. Ask for recommendations, and look around your area.
The best way to finalize an interior designer is by asking your friends and family. Look on the internet for interior designers around your area through their social media pages. You can also contact past clients and ask for their experiences, if you like. Make sure to look at their previous work through their portfolios and to look for their style of work so that you can decide if you want them as the home designer for your house.
3. Set a budget for your home designer
This is the most important thing when deciding to design a house before finding your home designer. You need to consider your realistic budget and look for designers who fit your criteria.
Discuss your financial budget with your home designer before you start with the design. It is imperative to do that as this will avoid further confusion.
Some designers will ask for a fixed fee for all services, while some home designers charge an hourly rate. Some designers may ask for "cost plus ."Cost plus pricing structure means that the home designer will charge a fee on top of each penny spent on a project to buy furnishings and décor items. Some home designers use a combination of fee structures, such as charging a fixed fee to develop the initial plan and then executing the cost-plus.
So you need to choose the perfect home design for your home that will work with your budget.
4. Meet your home designer
Once you have shortlisted a home designer. Try to understand his style of work. If it matches your ideas or if it interests you. Make sure you do your own research and understand their work methodology. Remember, you need to choose a designer who is receptive to your ideas and design needs and will understand and work within your comfort zone. Meet your designer and set clear communication; this will help to work in harmony and build mutual trust. Ask your designer what kind of interior design services they offer, as not all designers offer the same service package.
Few of the services that a home designer offers are
Design Consultation
Site measurement and assessment
Space Planning
Design Concepts
Purchasing or Procurement
Project Management
Your designer will make your house look alive, and you must find the right one for this job.
5. Family size
we often get too excited and invested in designing our house that we forget to add the space according to our celebrations and growing kids or even for the guests who visit every month. You need to plan your design while keeping your family members in mind. Your home design will work accordingly on that. If you have a large family, try to keep your home spacious and talk to your home designer about the limitations you are facing.
6. Ask about Designs and Inventories
As a Client, You have every responsibility to ask your home Designer for a visual representation of the project, which may be in the form of designs or blueprints. Ensure the plan follows local and municipal laws. Sometimes some residential areas have their own rules in terms of design, so you need to be sure of that too. You must understand the structure of the house to avoid any kind of mistakes that might put you any problems.
You can also ask your home designer about the kind of materials used in the décor and structure of your house. An inventory of finishes, colors, and codes will help you keep track of things and be useful if something goes wrong during the project.
7. Be more open to suggestions and ideas of best home designers
sure, you must have imagined everything about your sweet home. What kind of walls do you want, and what is the style of interior you are going with extra. But it's always better to stay open to new suggestions and ideas. Your home designer will suggest more creative ways of designing your home. Sometimes listening to new ideas and designs can give us new insights.
8. Don't be in a hurry.
You have waited long enough to design your dream home; waiting for a few more weeks won't cause much harm. Be patient, and talk about all your aspects and the tiniest details you need for your home. It's important to discuss the latest trends and styles that are in the industry. Analyze and understand all possibilities before deciding on your home's final plan. Plan meetings with your home designer to discuss your ideas and hear their suggestions.
9. Sign the contract with the best home designer
Sign an agreement or contract with the designer that details all the work agreed upon to seal the deal. A contract is written evidence of your design requirements and the designer's commitment to meeting them within mutually agreed-upon time and cost constraints. Remember to include in the agreement how the designer will handle last-minute changes to the specifications. Having the budget, timelines, and other conditions in writing helps to maintain clarity and trust throughout the project's duration.
HomeChromosome – best home designer
The HomeChromosome is a leading interior design firm from Bangalore. If you are searching for a home designer who listens to and understands your concerns and ideas, then HomeChromosome is your best choice. They will listen, understand, and execute your dreams into reality. You can view our portfolio here and follow us on Instagram here. Email us at info@homechromosome.com for a quick response. To learn about their work and to book a consultation, visit their website at www.homechromsome.com