A smart home is not exactly a new thing. In fact, many of the modern smart home technologies have been anticipated for many years. You might be surprised to learn that modern smart home interior design has advanced to the point where it now essentially influences every aspect of your house and how you interact with it.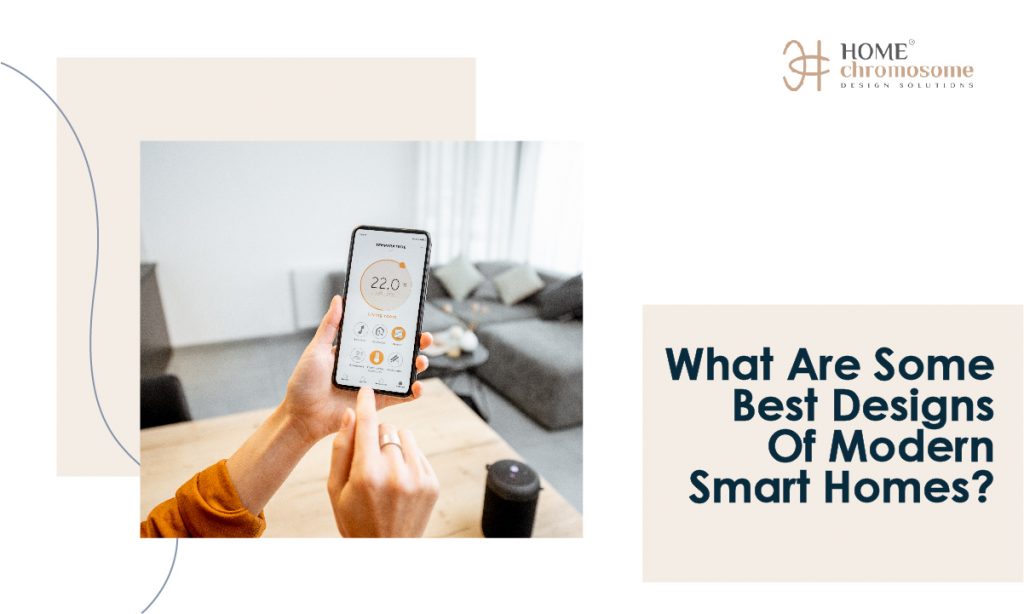 Most of the modern smart homes technologies available make it simpler for you to control your bathroom, kitchen, air conditioner, and lighting, making your house more functional, comfortable, and energy-efficient than before. The best part is that each of these technologies only gets better and better as time passes. In fact, a lot of these smart home ideas are adaptable enough to support upgrades in the future, allowing you to get even more use out of the item.
What is a smart home interior design?
Any electronic device in a home that is connected to the internet for information sharing, including locks, televisions, lights, cameras, and other devices, is referred to as a modern smart home. The internet of things, or IoT, refers to linked devices that can be accessed and managed remotely using an app on a tablet or smartphone or a smart home hub like Alexa or Google Assistant. In these smart home ideas, you can operate parts of your home with your voice or a button press if your devices are connected to a network and are interconnected. Even when you're not home, you may check on or change the settings of instruments or appliances.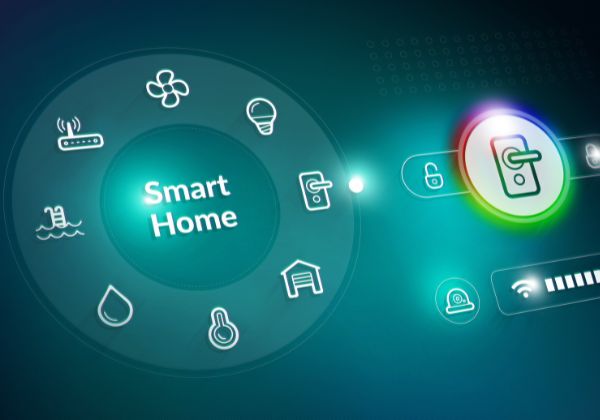 You could, for instance, remotely switch off the sprinklers if it starts to rain outside or unlock the door for the dog walker. AI or timer settings can be used to operate these modern home design ideas. You can make your smart home interior design work for you with these options. For instance, you can program your front door to unlock as you begin to approach your house, or you can program your coffee maker and kitchen lights to start on when you start waking up.
AI-enabled smart home interior design gadgets may learn your routines and change settings to suit your taste, such as adjusting the thermostat at night or turning on your reading lamp. These modern home design ideas make smart homes a more environmentally friendly choice by reducing the consumption of electricity and resources. Smart homes improve daily life's efficiency, comfort, and security by automating the home's routines.
The best smart home interior design
smart home interior design – Home automation systems
You may operate all the smart home appliances in your house, from the air conditioner and heater to some more specific functions like the washing machine, lighting, and sound, using systems that are available as phone applications. All your intelligent gadgets may be connected to one unique app, giving you complete control. Automated homes can be managed from both inside and outside the house, depending on how all the electrical components are connected.
You must be mindful of your demands and how you want to use these functions when searching for the ideal smart home interior design. And the first thing you must ask yourself should be whether your home is fit for this system and whether you can maintain it. Additionally, you can make movies of your own smart home and incorporate text into them to make it much simpler to comprehend how a specific feature operates. Homechromosome is the best interior designing company that can help you achieve modern smart home interior design.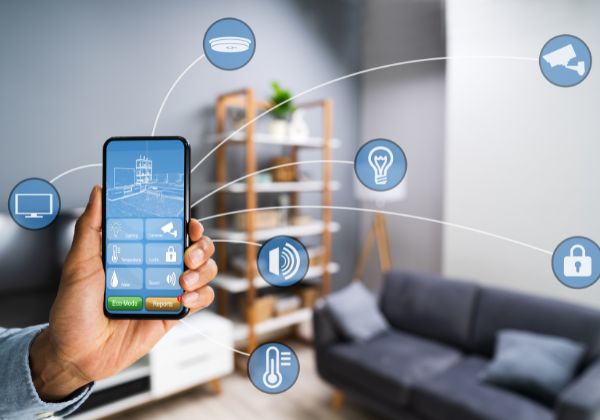 smart home interior design – Smart doorbells and CCTV
Your home's primary priority must be security, so you must keep a close check on your home, stay linked to them at all times, and keep an eye on any changes there while also recording everything and saving it to memory cards and the cloud. The embedded camera in the home bells adds still another degree of security. Some of them work in conjunction with sensors to illuminate the path whenever an object is moving. Additionally, these bells have an LED screen to see who is standing in front of your gate or door. Homechromosome is the best interior designing company that can help you achieve modern smart home interior design.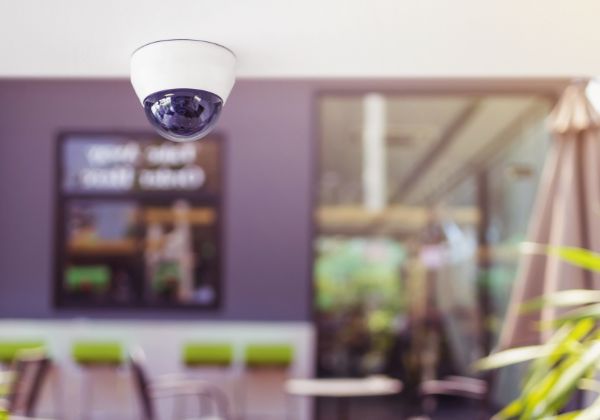 smart home interior design – Smart Audio and Lighting systems
When designing your smart home, lighting is one of the most crucial components and should be carefully considered because it serves as the front door to your house. There are many different modern, intelligent lighting systems on the market. Numerous smart lighting solutions can communicate with other smart devices like speakers or screens and operate very well without a centralized hub. All the light in your home may be controlled from your tablet or phone thanks to the Wi-Fi or Bluetooth association these lighting systems can make. You may use this to connect your speakers to streaming services like Apple Music and Spotify. Homechromosome is the best interior designing company that can help you achieve modern smart home interior design.
Smart bathroom
Smart technology in the bathroom has a lot to offer, even though most people tend to concentrate on it in the kitchen or other rooms of the house. Showerheads that blend and mold water to give the impression that you have gotten more water in your shower than you genuinely are two examples of new water-saving features in bathrooms. Faucets that turn themselves off when they detect your movement away are another. Your bathroom can be transformed into a smart home retreat when you pair it with toilet seats that can close on their own, stream MP3s, and offer heat bidet functions. Homechromosome is the best interior designing company that can help you achieve modern smart home interior design.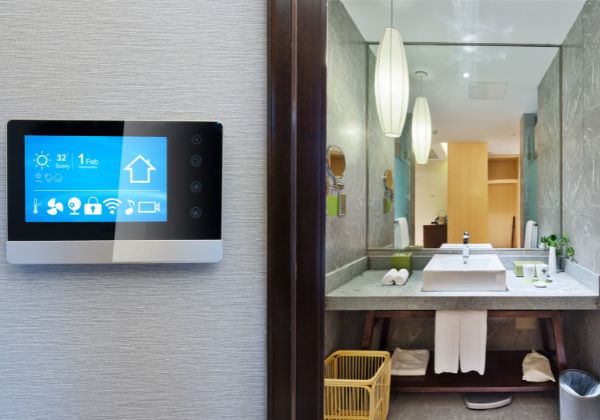 Smart Stoves
A kitchen with an induction cooktop is essential whether you enjoy cooking or have young children in the house. Induction technology is used by these smart ranges to heat just one food in your pans, using less energy, cooking your food more quickly, and preventing heat-related injuries. Unlike conventional cooktops, these smart ranges don't get as hot as they do. Cooking is now faster, simpler, and more enjoyable than ever, thanks to the touch screen capabilities of the majority of appliances.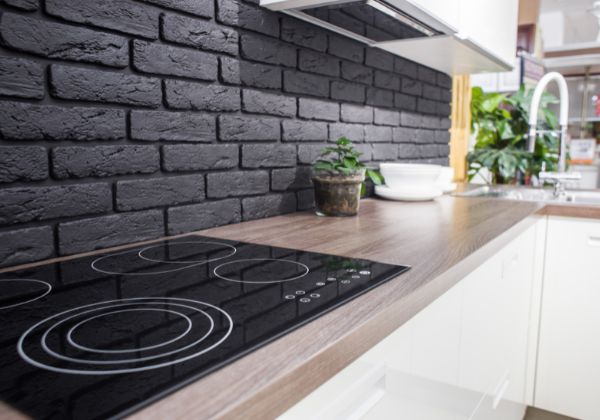 Automatic Garage Door Openers
Tired of fumbling for your garage door opener and having to press the button for it to function repeatedly? With the help of your smartphone and new smart home garage door openers, you can open or close your garage door remotely from any location. To maximize the use of the entire same, these cutting-edge garage door openers even let you change the lighting in your garage. Homechromosome is the best interior designing company that can help you achieve modern smart home interior design.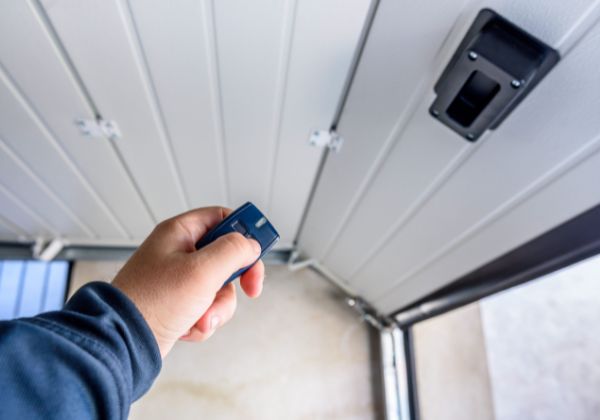 Smart refrigerators
What if your refrigerator was capable of more than just keeping your food cool? What if your refrigerator could do all of these things plus more? Many people have used their refrigerators to store notes, pictures, and family calendars. Modern smart refrigerators have built-in family hub touch displays that let you watch your favorite program, access the internet, write messages for one another, access the weekly schedule, and more. Additionally, some smart refrigerators have the capability to detect internal temperature changes, ensuring that your food is always kept at the ideal temperature.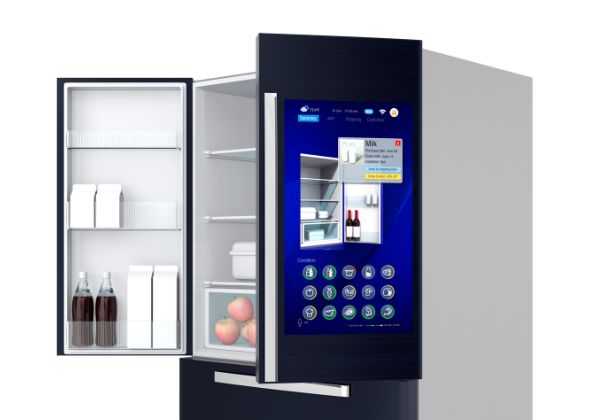 HomeChromosome
HomeChromosome is the best interior designing firm to help you develop your ideal home. Start with your smart home interior design by visiting the Home Chromosome website. You can view our portfolio here and follow us on Instagram here. Email us at info@homechromosome.com for a quick response.
In conclusion, smart home interior design is a growing trend that combines technology and design to create a more efficient and comfortable living environment. By incorporating smart home technology such as lighting, temperature control, security, and entertainment systems, homeowners can improve their quality of life while enhancing the aesthetic appeal of their home. When designing a smart home interior design, it is important to consider the integration of technology into the smart home interior design, ensuring that the technology enhances the functionality and aesthetic of the space, rather than detracting from it. It is also important to ensure that the smart home features are user-friendly and easy to operate, so that homeowners can fully enjoy the benefits of a smart home. Additionally, incorporating sustainable and energy-efficient features into the design can further enhance the efficiency and comfort of a smart home. Ultimately, a well-designed smart home interior design can improve the quality of life for homeowners while creating a beautiful and functional living space that meets their unique needs and preferences.