The goal of rustic style interior design is to create a comfortable, homey atmosphere by focusing on natural, old, and casual things. If you look up rustic interior design on the internet, many results will show the same things, like old wood, wooden columns, old furniture, and metal that isn't shiny. The style can also be interpreted in many different ways, like in a coastal, cottage, or modern rustic way.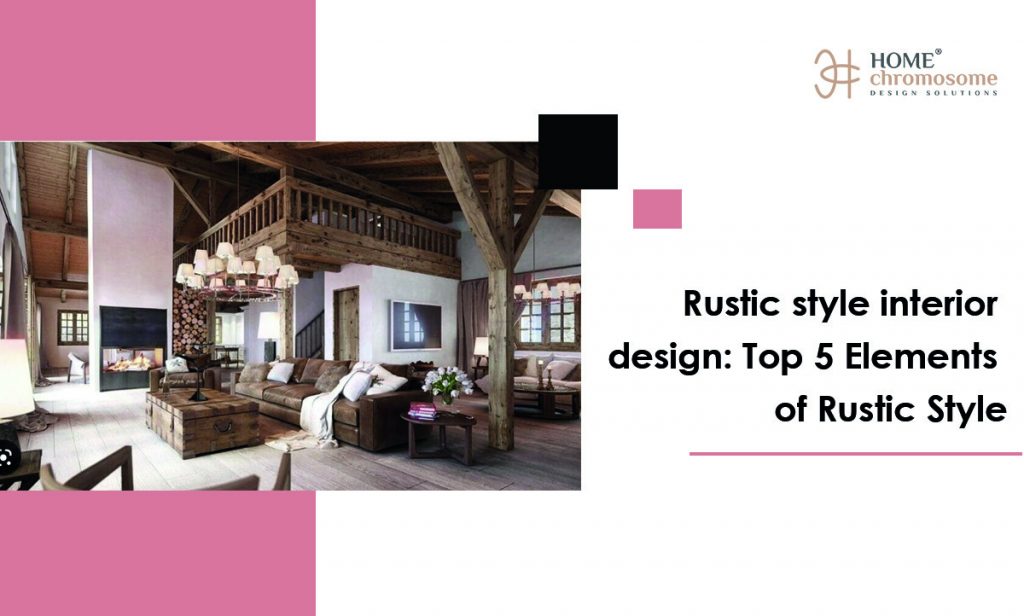 What is rustic style interior design?
The rustic style interior design is all about making things look natural, old, rough, and casual. This is a broad category that includes many different styles, such as seaside, cottage, Tuscan, and modern rustic interior design. No matter how it looks, rustic design always highlights the natural beauty of the world as it is. The style came about on its own, reminding us of when people used recycled materials or made things from scratch. Most objects came straight from the earth, naturally having an organic and rustic look. Rustic architecture and interior design may seem heavy and dark when looking at this old-fashioned way. But in today's world, a more rustic interior design apartment with a lighter, brighter look has come into being.
One of the most common ways to give a room a rustic feel is to use wood that hasn't been treated and has been left out in the weather. This can be a part of how you design your space by using certain pieces of furniture and adding wood beams to the ceiling and wood trim around doors, windows, and fireplaces. On the other hand, wood tones and finishes can make a room look smaller and heavier than it is. Rustic style interior design color schemes are usually made up of muted, earthy colors balanced by white and other neutral colors from nature. Organic and natural fabrics, like canvas, burlap, wool, and linen, are often used to make this design come to life. One other choice is to use fake animal skins. When it comes to the floor, the most natural look will come from using raw materials like stone, tile, or wood. Adding textured area rugs made from natural materials like sisal, jute, or seagrass to a room takes on a more country-style look.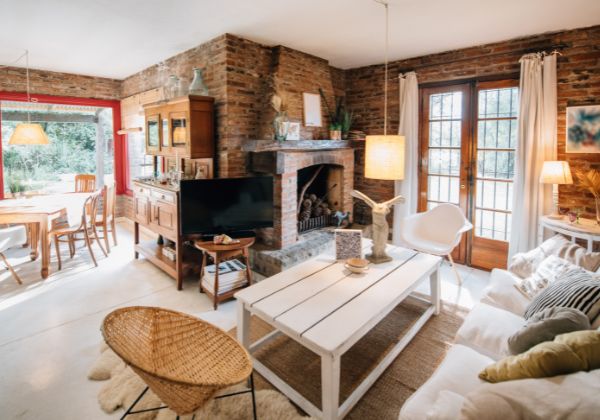 How did the rustic interior design come to be?
The way homesteaders lived in the United States at the beginning of the 19th century gave rise to many of the elements of rustic style interior design. Their homes were simple, and the focus was on making them warm and comfortable places to relax after a long day at work.
Modern rustic styles are becoming increasingly popular, and it's not usual for homeowners to ask home improvement TV shows to add rustic home decor to the makeovers they get. Restaurants have been around since the beginning of the current rustic style, which is surprising. Their casual use of reclaimed wood shelves, neutral painted colors, barn doors, chalkboards, and other rustic kitchen elements made it possible for entire homes to be designed in a rustic style.
Even though these rooms aren't going out of style anytime soon, they support the ideas of eco-friendly design and encourage people to live in their homes more sustainably. This design style is perfect for people who like to relax in beautiful natural settings and bring the outside in. Rustic interior design emphasizes handmade statement pieces and is a good fit for people who want to make things themselves.
Elements of Rustic Style interior design
Elements of Rustic Style interior design #1 – Furniture
Because this style uses a lot of natural materials and textures, the furniture you choose will significantly impact how well you blend modern and rustic elements. Choose furniture with clean, straight lines and an overall look of sophistication. If you don't want your wooden furniture to look old and classic, you should avoid legs that are twisted and chair seats that are too stuffed. Metal accents in the style's furniture will make the natural elements stand out. Pieces that feel mid-century modern or have an industrial design look will also work well.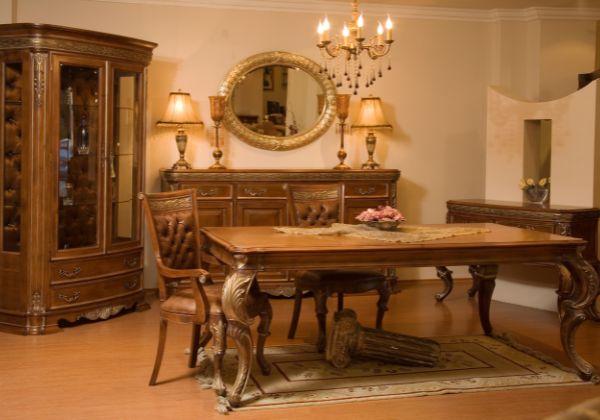 Elements of Rustic Style interior design #2 – Antique Decor pieces
Traditional rustic interior design is characterized by old furniture and Antique pieces that often look straight from the 1950s or 1960s. You can find many antique details decorated in a rustic style at antique stores, thrift shops, and even estate sales and garage sales. All of these places sell a wide range of old things. But if you want Antique decor that looks old, try to find it in rural areas, where you will find more rustic pieces. But antique decorative pieces can be expensive, and finding pieces that look good with the rest of your home may be challenging. We have a blog for you that consists of stunning cheap decoration ideas that look expensive. You can use your creativity by scuffing up brand-new Antique pieces to make them look old. For distressing, you paint some of the decors and then sand it down until it looks the way you want it to. If you want it to look more like bare wood, you can leave it as is after sanding, but you can also add a finish to make it look more authentic.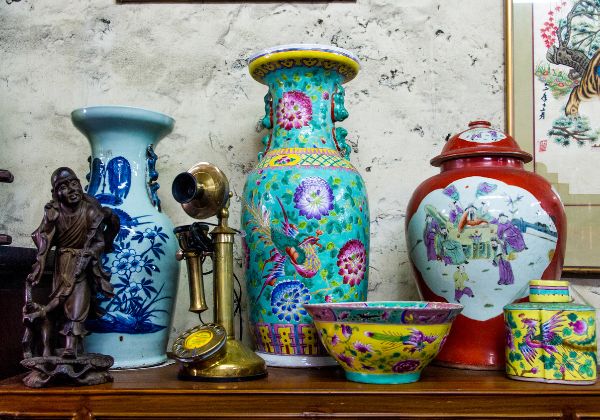 Elements of Rustic Style interior design #3 – Outdoor elements
It is crucial for this design to have open spaces with lots of natural light, so you shouldn't use thick curtains. Instead, choose window treatments that let in air and are light. Use natural materials like stone and wood that have been out in nature to decorate. For example, you could put up shelves made of slate or with an unfinished "live edge." Adding a few potted plants and natural-looking accessories, like a wooden bowl or a seagrass basket, can also help bring the outdoors inside.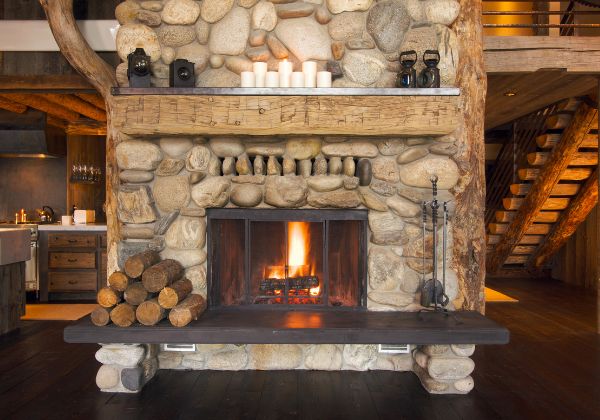 Elements of Rustic Style interior design #4 – Expose Architectural Elements
The modern rustic style draws attention to the original parts of a building. This style can be recognized by its unique features, such as brick or stone walls that are left exposed and ceiling beams that are left out in the open. When combined with more modern interior design elements, these details give a space a warm, nostalgic feel. This creates an atmosphere that is all it is own. But you shouldn't worry if your place doesn't have all of these classic features. There are now fake beams and fake brick walls that you can buy at home improvement stores, so you can make the look almost anywhere.
Elements of Rustic Style interior design #5 – Minimalist
People who like the look of city life but don't have much time to deal with clutter are likely to select this type of interior design. They want to come home to a peaceful place that doesn't have too much going on. This means that there shouldn't be a lot of decoration or anything that seems unrealistic. The key to minimalist urban design is to focus only on the things necessary for the space's function and to avoid any extra decorations that might add to the visual noise. Contrary to what many people may think about minimalist interior, rustic style interior is not just about whitewashed walls and little or no decoration. In this case, minimalism means an open floor plan that makes the rooms look larger and furniture that can be used for more than one thing. Since lofts tend to be smaller, making the most of any extra space is essential.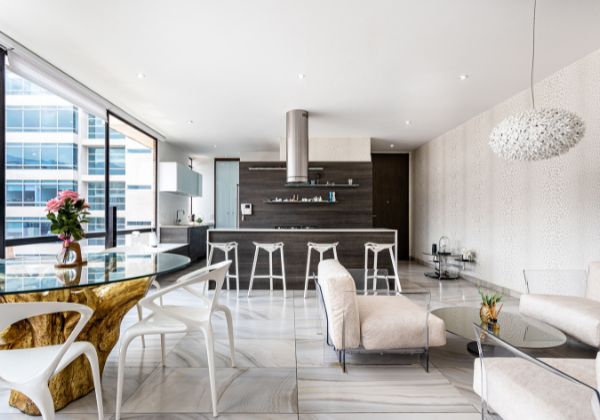 rustic style interior design by HomeChromosome
The Rustic style interior design can be an excellent choice for your house. You can get in touch with our designers at HomeChromosome and get creative with metal and concrete, natural lines, and interesting shapes, and make your house look attractive and aesthetic. HomeChromosome has a team of professionals ready to help you with anything you need to make your house feel like a home. Let our skilled professionals assist you! You can view our portfolio here and follow us on Instagram here. Email us at info@homechromosome.com for a quick response.