In modern organic interior design, natural and organic elements are put on top of a base of a modern structure to make a pleasant, soft atmosphere. Clean lines are offset by using repurposed or rustic materials, natural textures, and careful accents in homes designed in a modern organic interior design style. When all these things are put together, they make a modern but warm and one-of-a-kind room.
Modern organic interior design is a good choice for people who like simple, modern rooms but still want them to feel like they've been living in. Here, it's easy to see how Mid-Century Modern design and simplicity fit together. Modern organic interior design is a celebration of this planned simplicity. It is full of organic forms that are both beautiful and useful.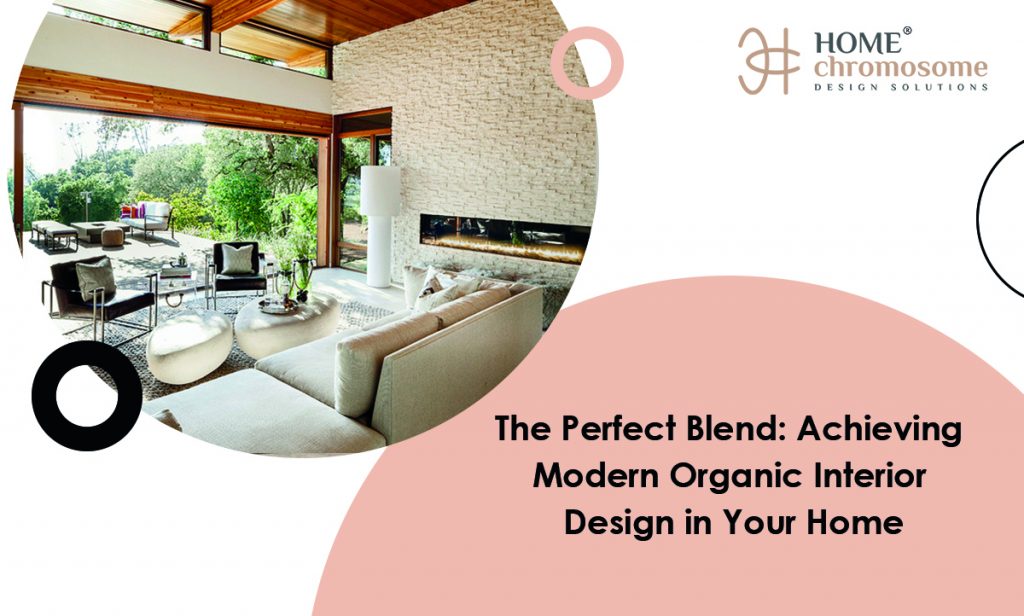 What is Modern Organic Interior Design?
Modern organic interior design is a beautiful fusion of two different organic ideas that couldn't be more different. You can usually tell this style by its smooth textures, clear lines, and mostly bright and neutral colors. All things that can be found in nature fall into the organic group. Organic materials include stones found in their original state, wood, leather, and natural threads like cotton and linen.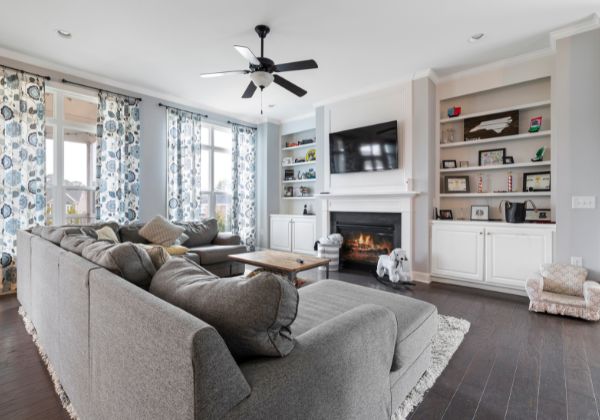 Characteristics of Modern Organic Interior Design
Characteristic #1 of Modern Organic Interior Design – Driven by the great outdoors
Modern organic interior design, which emphasizes unity and simplicity between artificial objects and the natural world, draws heavily from the natural world as its primary source of inspiration. When making furniture, designers use a projection based on how people look.
Characteristic #2 of Modern Organic Interior Design – Shapes
In organic home decor interior design, smooth, round shapes are common. Curved lines, flowing shapes, asymmetrical structures, and life forms are all methods that are used often.
Characteristic #3 of Modern Organic Interior Design – Natural Materials
People like to use natural forms and simple materials in modern organic interior design. It's essential to look at the elements for what they are good at. When designing organic goods, natural materials like wood, wicker, jute, seagrass, and other similar things are used when it makes sense.
Characteristic #4 of Modern Organic Interior Design – Flexibility
In organic design, structures don't have heavy elements like usual. Instead, they look like they are more flexible and open. Modern organic interior designers often use rounded forms that look like they came from nature.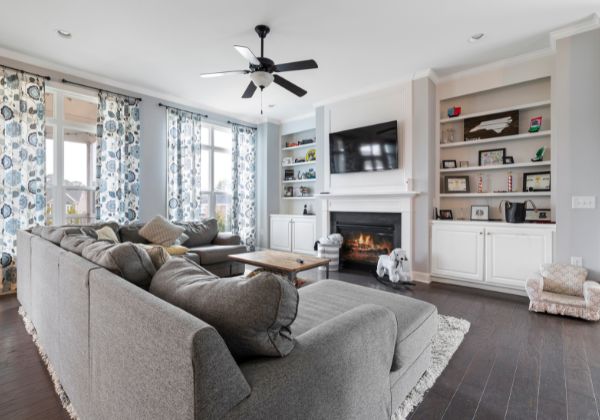 Modern Organic interior design Ideas
Modern Organic interior design Idea #1 – Bring in some different textures.
There are many different textures you can feel and see in nature. Using different textures can help you bring a biophilic design into your surroundings. You can make your rooms look more interesting by using materials with different patterns, like woven upholstery, smooth materials, and rough materials. Woven furniture can be mixed with materials that are either smooth or rough.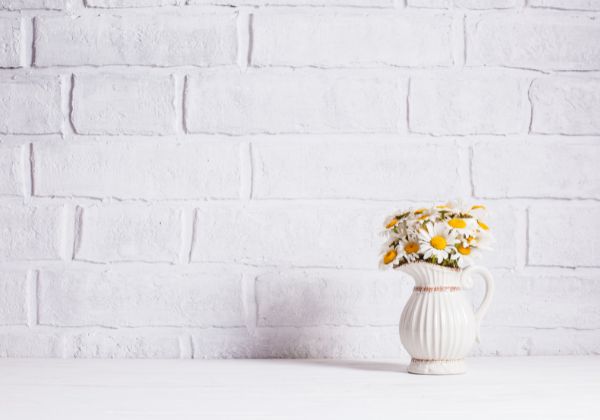 Modern Organic interior design Idea #2 – Let your furniture look like it doesn't belong together.
Get rid of all the same pieces of furniture and add some variety to the style. You can get this look using a mix of decorative chairs, nightstands, and eating chairs. Your friends will find it interesting, giving the places it lives a sense of individuality. The focus on earthy colors in the design style gives people interior ideas for mixing and matching furniture.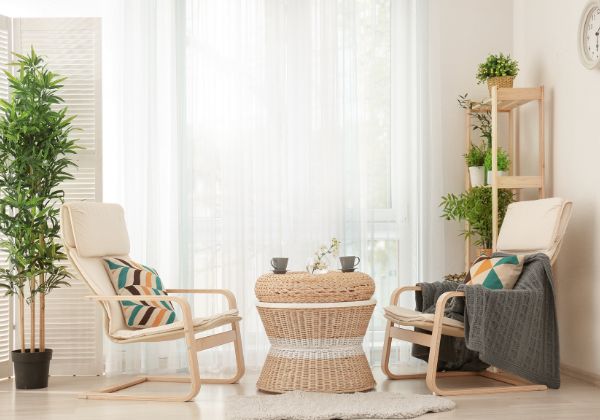 Modern Organic interior design Idea #3 – Make your design with organic forms.
Use fanciful shapes, shapes with gentle curves, and shapes that aren't regular. In addition to their natural beauty, they add a sense of drama and flaws to your spaces. Your furniture, decorations, and even minor structural details can all help develop the theme. Make the organic shapes you are working with look like they were made in the middle of the 20th century. You could also choose modernism, a more down-to-earth design style than current aesthetic design.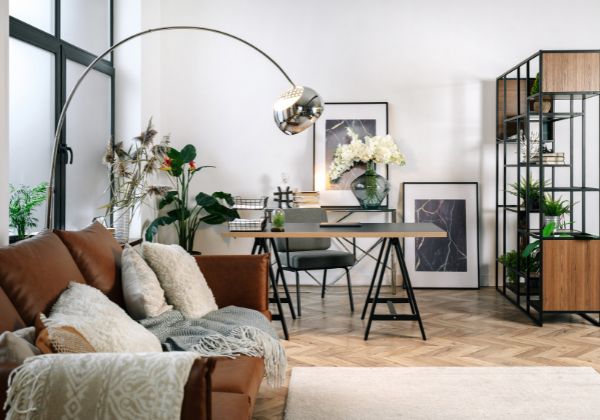 Modern Organic interior design Idea #4 – Neutral colors
If you want to make spaces feel more natural, try using colors that are mostly gray or earth tones. You could choose colors that are easier on the eyes, like brown, green, or blue. When neutral colors are used, they give the idea of being solid and whole. The interior design, furniture, and finishes, such as floors and paint colors, can bring color depth. You could also choose brighter colors to create a relaxing balance by clashing with the other colors.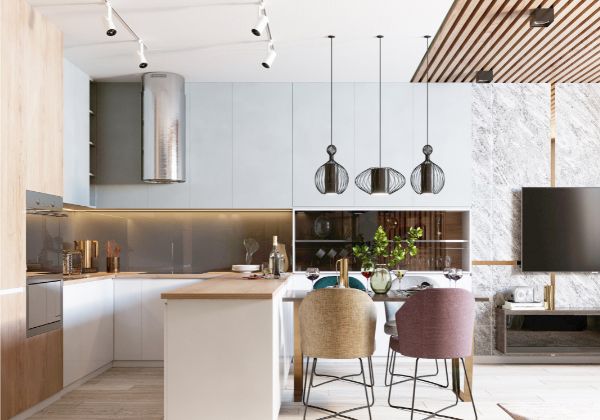 Modern Organic interior design Idea #5 – Cozy Nook
Cozy nooks, alcoves, and corners make people depend on the nurturer and guardian too much. Curve one of the walls in your home indoor design to make a spot for reading and thinking. After a busy day, putting on some soothing music in the background and putting some plants around you will help you relax and feel more at ease in the homely interior decoration.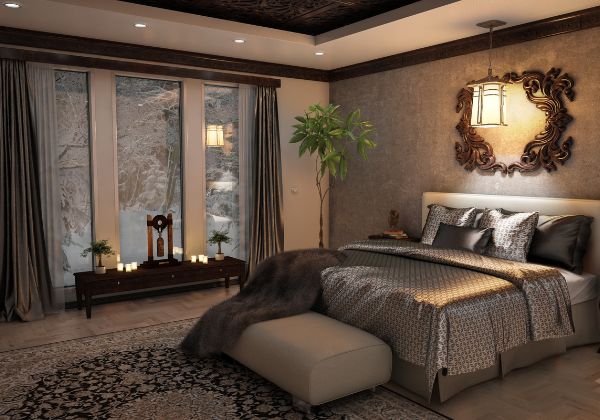 Modern Organic interior design Idea #6 – Light
When we get enough light, our feelings and the balance of our chemicals both improve. If your home has more windows than curtains, you can use the natural light that comes to its fullest. Adding a skylight is one way to get more natural light into your rooms and make them feel better. You should also take down your heavy curtains and put up much lighter sheers in their place. Simulating natural light and adding layers of light, floor lamps, candles, and scones can make a room feel bright and happy. You can add glass tables and mirrors to increase the number of surfaces that reflect light. If you read in a room with windows, you might be swept away by the beauty of nature from your hanging toilet plants on the patio. This might be the best place to put your reading spot.
Modern Organic interior design Idea #7 – Incorporate raw materials
Consider using natural materials like wood, clay, cork, wicker, and wool in your home's design to give it a more organic appearance and feel. The materials have a classic look that adds a personal touch to your settings. The fact that they can be reused and are suitable for the earth is a plus. They look great with floors or furniture made from recycled wood. You can add a rag made of jute or cotton and a stone side table. Live-edge wood and wood that hasn't been finished or polished can often feel more natural than wood that has been finished or polished. Because you added them, your settings will look more in-depth and complex. You could also look into granite, marble, or concrete, all-natural materials.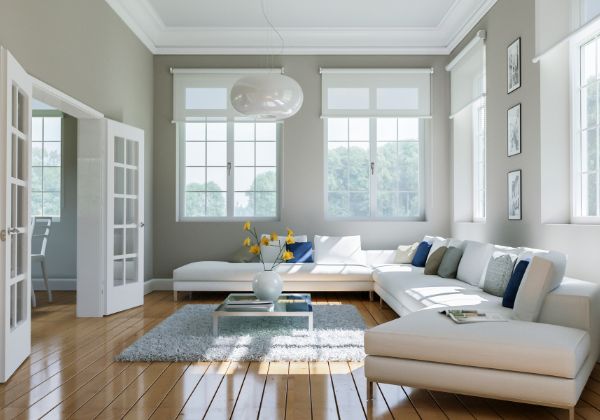 Modern Organic interior design Idea #8 – Mix and match natural patterns.
You can put rugs, pillows, blankets, upholstery, vases, lamps, and plants on top of each other to add depth and interest to a room and help the eye move around it. You can add many different items made from natural materials to get this look. Layering patterns is all about combining interesting outside textures and tones subtly but still excitingly. This can be done with woven rattan cabinets, jute rugs, old wooden coffee tables, and polished stone countertops, among other things. There is no limit to how you can mix textures, but it is usually best to try to mix rougher or more risky items with softer, more touchable patterns and natural fibers. As you can see, natural materials and fibers have been used to decorate the living room.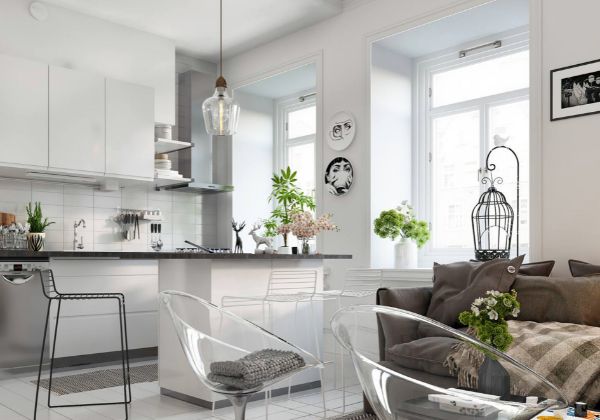 Modern Organic interior design Ideas by HomeChromosome
Combining the style's modern simplicity with the organic warmth of natural materials, this look strikes the perfect balance between clean and casual. By adding a few modern organic interior design pieces to your home, you can give it a sense of effortless grace. Contact HomeChromosome to get started with giving your home an organic look. You can view our portfolio here and follow us on Instagram here. Email us at info@homechromosome.com for a quick response.