Using curtain ideas for white walls to decorate your home will make it look more put together. Walls painted white can come in a wide range of soft colors, giving any home a more modern and elegant look. They also make the room look bigger than it is and give the owner a blank canvas to decorate with different types of curtains and patterns. Choosing suitable curtains to hang can make a big difference in your home's appearance.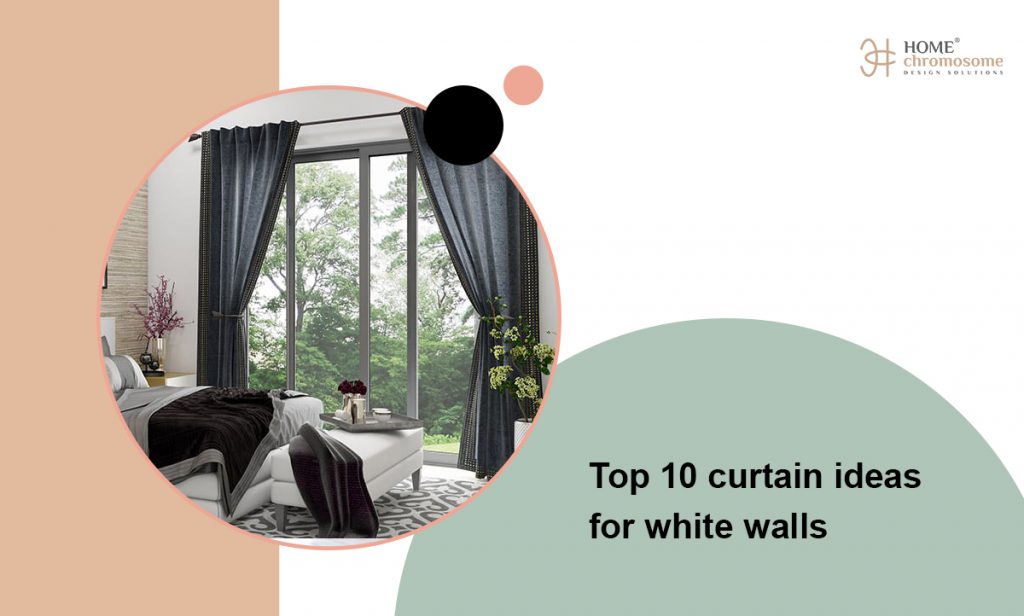 When a room has white walls, there is a consistent color scheme throughout the space. This lets homeowners choose window coverings for the broadest range of options to improve the look of the rest of the home. But it may be hard to find drapes that go well with your white walls. This blog tells you about the different curtain ideas for white walls you can choose from and gives you some things to think about before picking curtains for your white walls.
What to keep in mind before looking for curtain ideas for white walls?
Choosing suitable curtains for a white living room can make all the difference regarding how the room looks and feels. You could also choose different colored curtains for the summer, winter, and monsoon seasons if you want to change the look of your home. This would make sure that no season is ever dull! When you add curtains to your white walls, the beauty of your home will grow. Because of this, we will talk about the best curtain colors today.
Curtain Ideas for white walls
Curtain Ideas for white walls #1 – Red Curtains
Some people don't feel comfortable putting red curtains in the white living room. A lot of people think red is too bold. Still, this bold color that can make a statement can give any room a striking look. This color looks intelligent, crisp, and sharp in the room, especially when paired with white, and it also shows how confident you are.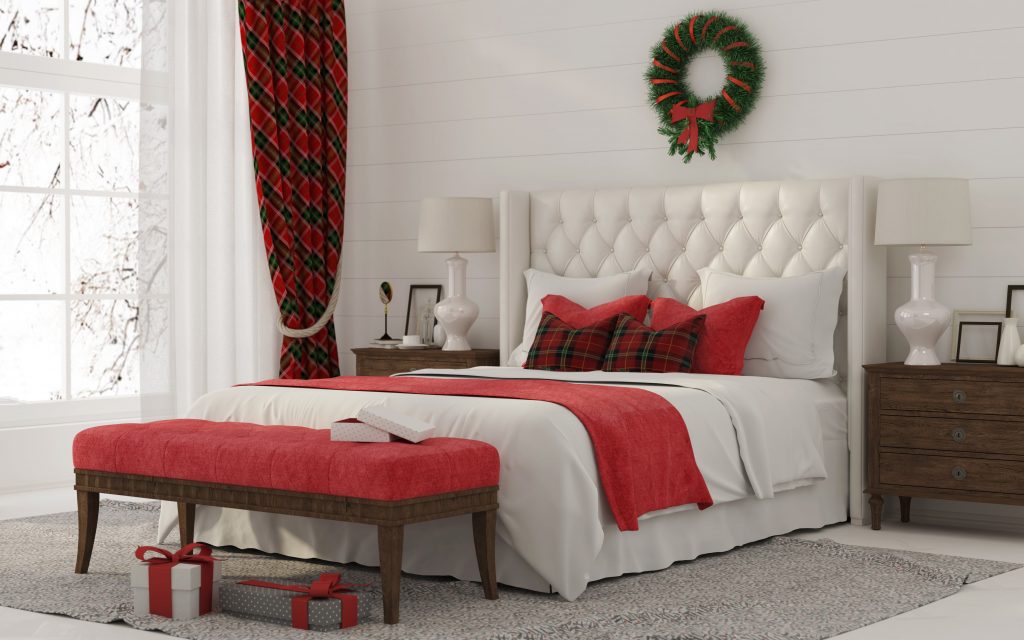 Curtain Ideas for white walls #2 – Blue curtains
If you hang blue curtains around your white living room windows, you might get the right amount of contrast and warmth. Because there are so many shades of blue to choose from, you will always have options. Use curtains on the walls of your living room in different shades of blue, like turquoise, powder blue, sky blue, electric blue, air force blue, electric blue, baby blue, Tiffany blue, and steel blue, to make it feel like you're under the sky.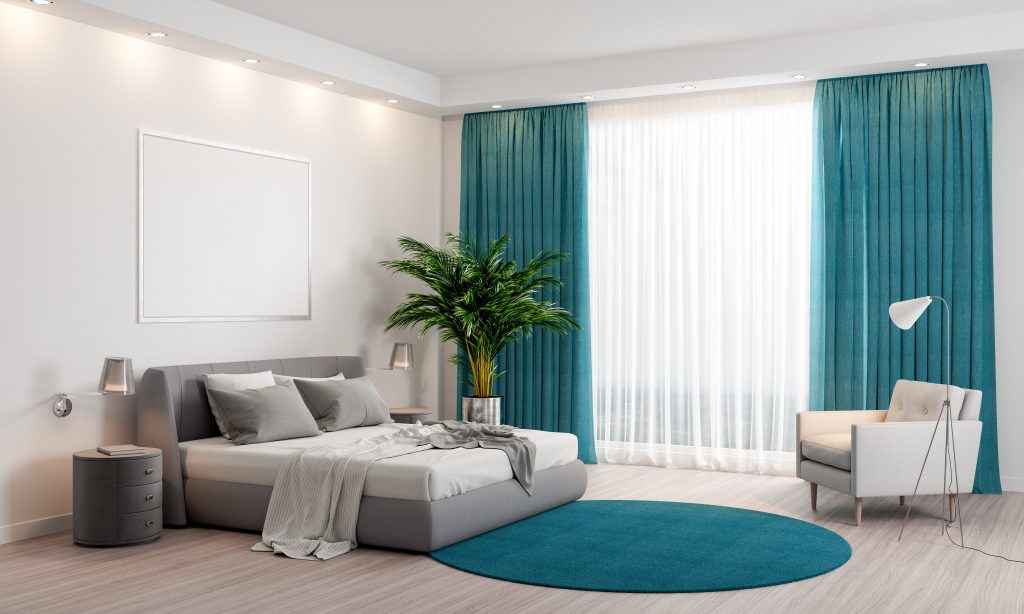 Curtain Ideas for white walls #3 – Floral patterned curtains
If your living room is white, you can add some color to it with floral patterned curtains. This will add to the charm of your home as a whole. When put up against white walls, floral curtains made of light cotton look stunning. Even though they let light through, they also smooth out the sharp edges of window sills. No matter what interior design you like, a pair of floral panels could be a great way to make your space look better when summer is over. You can make your whole house feel warm and welcoming by putting these drapes in the drawing room and the living room.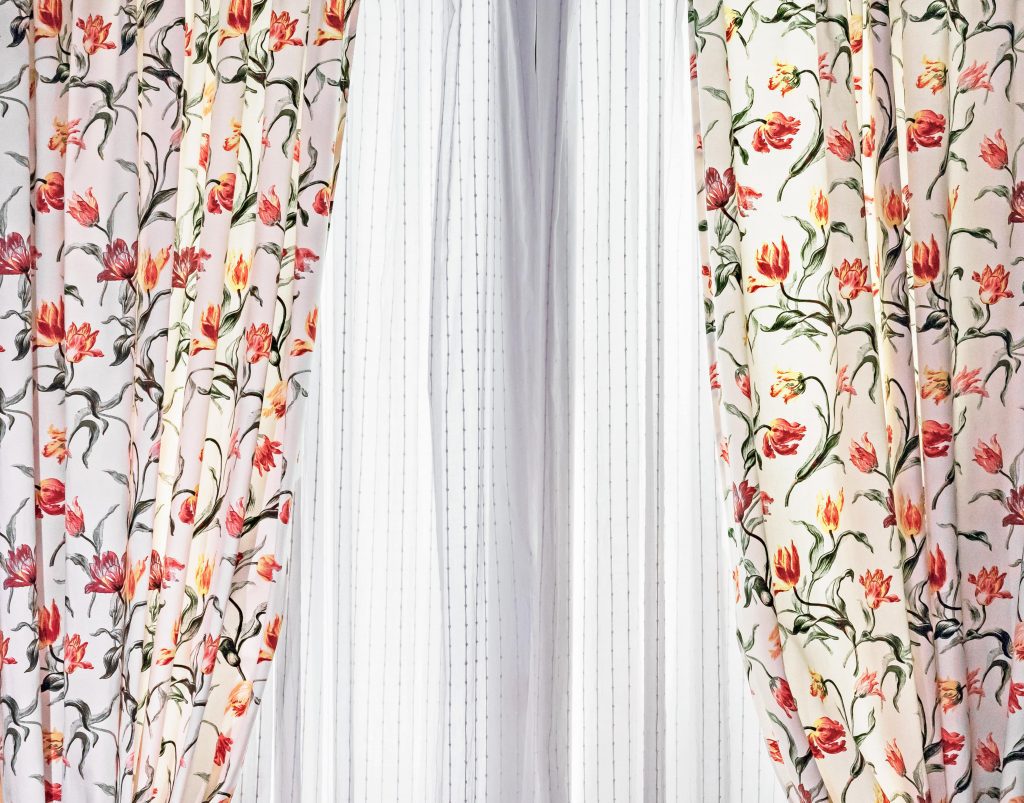 Curtain Ideas for white walls #4 – Black curtain
If your room has white walls and wants to make a beautiful contrast, you should hang black curtains. The best way to show off these black curtains is to turn them on white walls. This is because the curtains have a right mix of dark and light colors. Black curtains in your area will match the historical styles of your home, like the furniture in the living room, Curtains in a dark color because they show how complicated a person's personality is and make the room feel more private.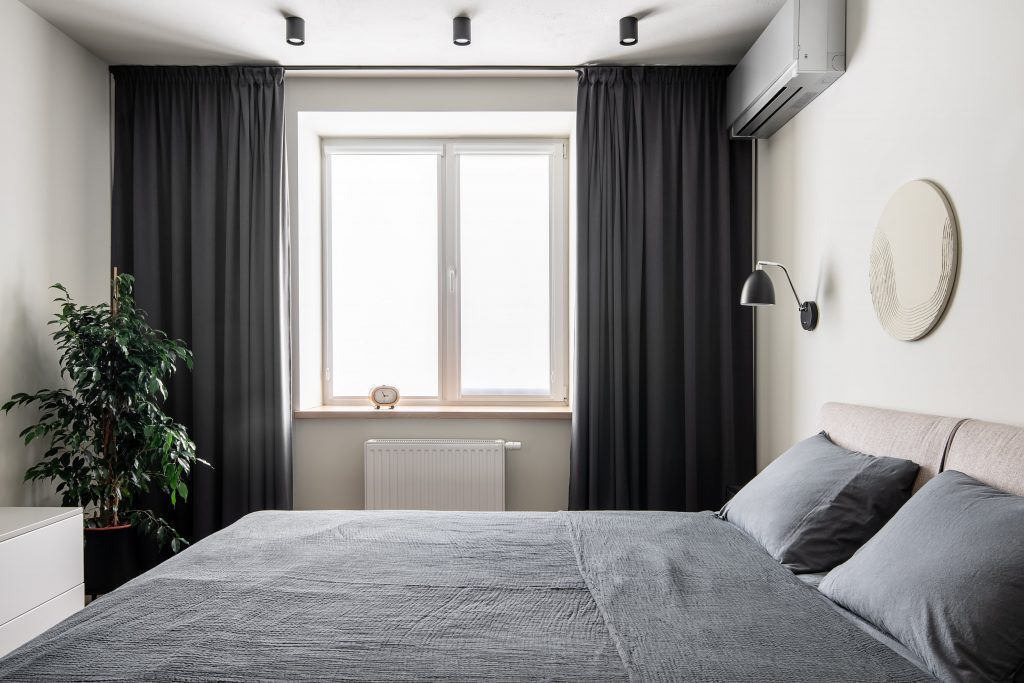 Curtain Ideas for white walls #5 – Classy white
It is suggested that you hang drapes on white walls to make your space feel bright and open. This wonderful thing for the eyes will make your place look cleaner and buffer, which will help keep everything in order. If you hang heavy sheer curtains in your white bedroom, the room will have a very soft glow. This will spread out the light that comes into the room.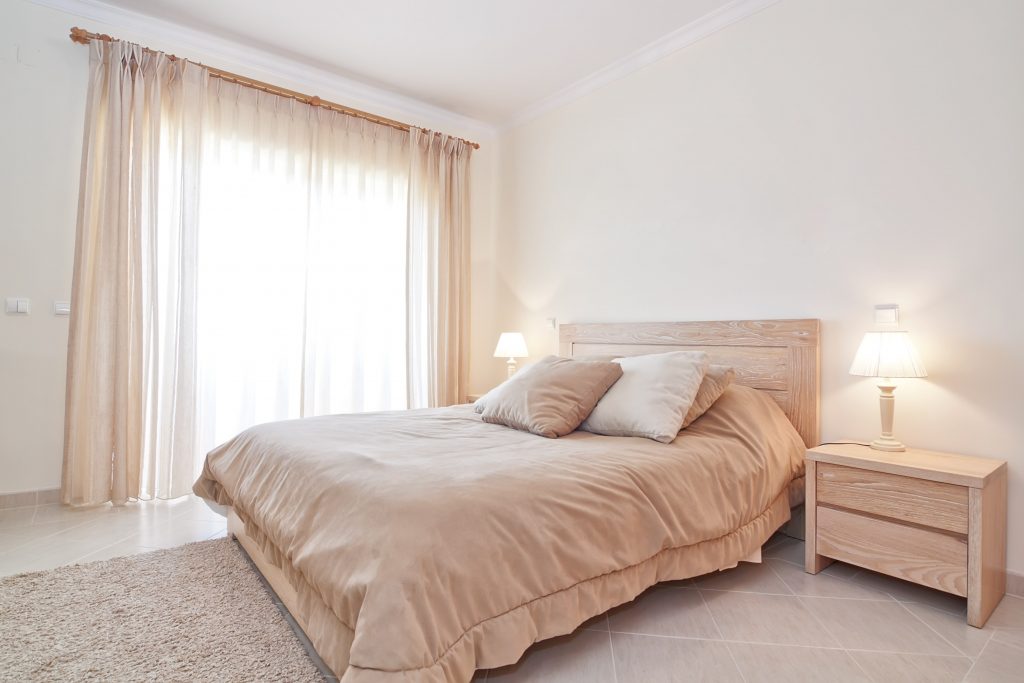 Curtain Ideas for white walls #6 – Pink curtains
White walls and pink curtains create a beautiful contrast in a white living room. This makes the curtains in your white living room stand out. The material the curtains are made of also adds a rich touch to their overall look. Each color has a smooth look to it. Because of this, this is by far the best combination.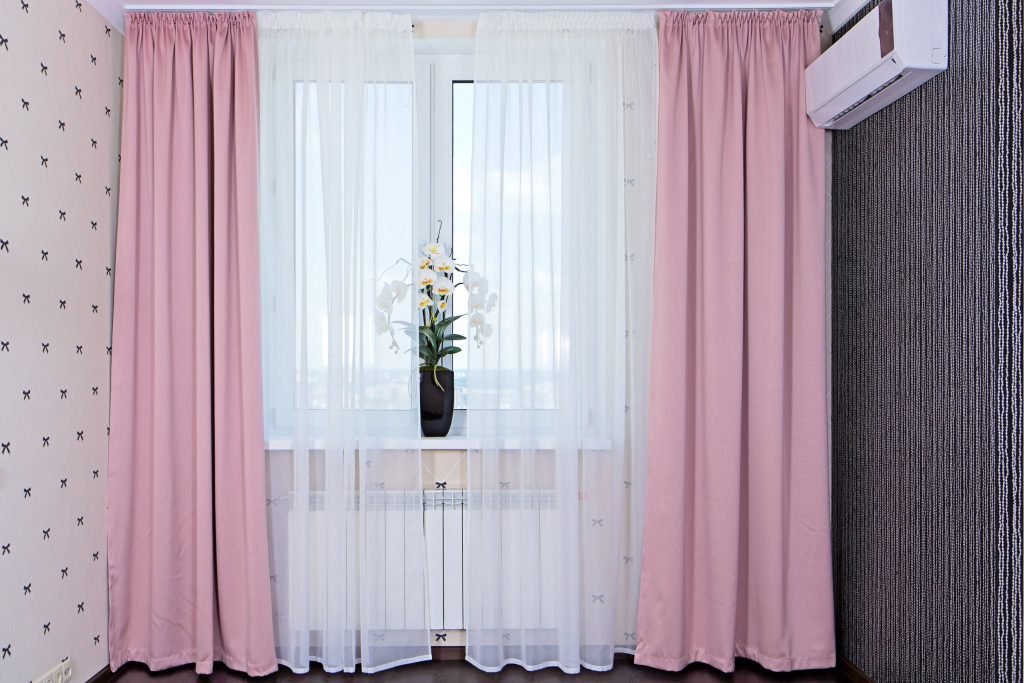 Curtain Ideas for white walls #7 – Green Curtains
According to the theory of color physiology, green makes people feel happy and neat. So if you choose to put green curtains in your white living room, you will be satisfied. Green is a color that can be used in many ways to energize you and give you new ideas. When making curtains for a room with white walls, you can also choose from many shades of green. 
Curtain Ideas for white walls #8 – Yellow Curtains
If you hang different kinds of white and yellow curtains in your white living room, they will look clean, bright, and up-to-date. If you put this combination in your living room or guest room and pair it with a beige or white couch and pair it with a beige or white sofa and a beautiful piece of art above it, the whole thing will look great. When put next to your home's white walls, this bright yellow color makes every room feel warmer and more welcoming.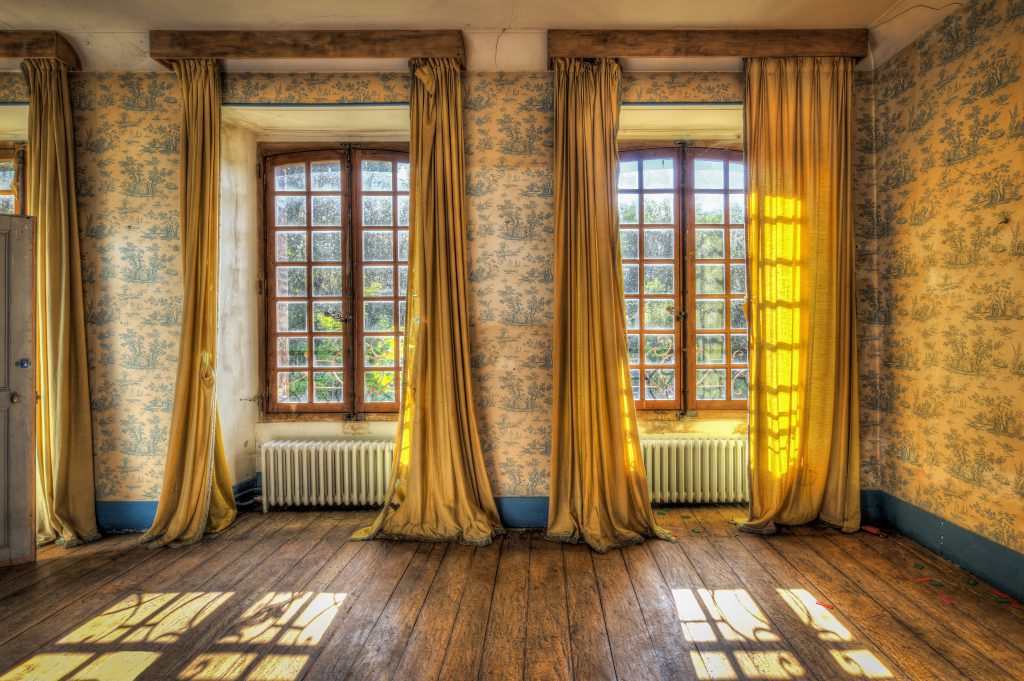 Curtain Ideas for white walls #9 – Two tones Curtains
We have said that white is an excellent background for making any color stand out. Then why use two different colors to make your curtains? Your room could look great with a color scheme of yellow and brown, blue and white, all set against a white background. If you have been looking for a "curtain for white colors" for a long time and are tired, this should be the answer you pick.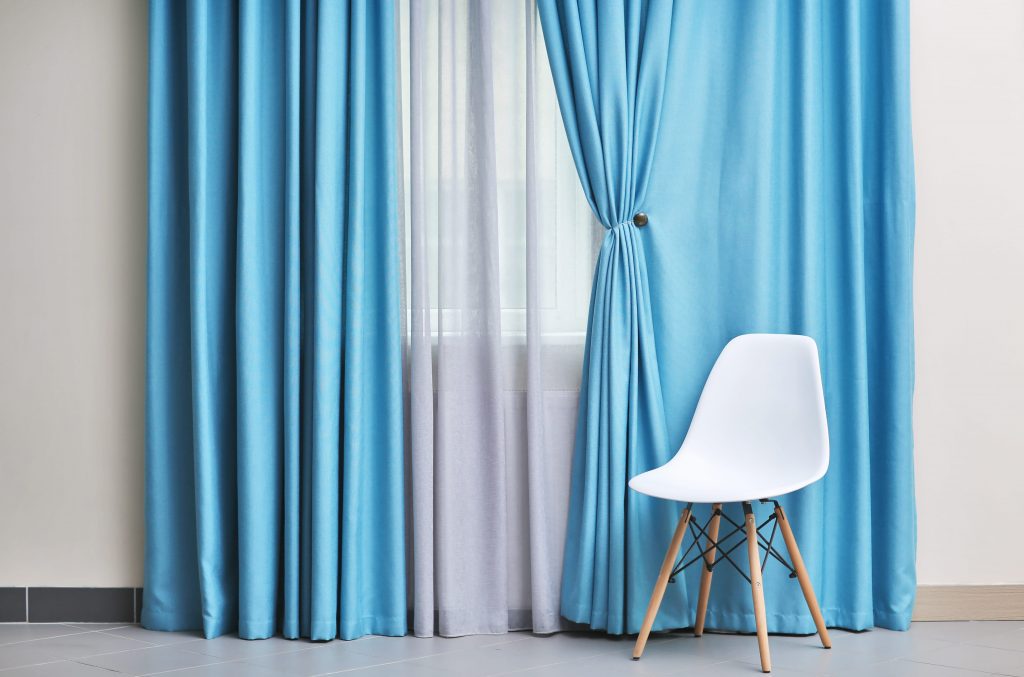 Curtain Ideas for white walls #10 – Purple curtains
This color gives off a hot and peaceful light in a room, which has a calming effect on the person there. You could contrast these curtains by adding another brightly colored whole room that comes to life.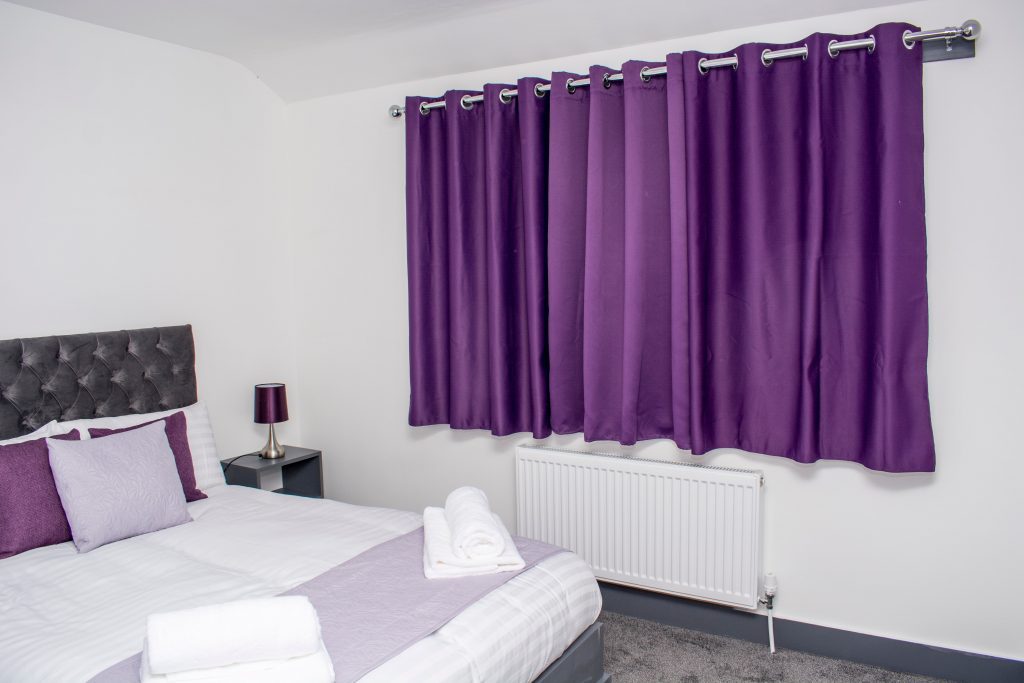 curtain ideas for white walls by HomeChromosome
You can hang curtains of any color on a white wall since white brings out the best in any color or design. We hope that you will find this post helpful and that it will give you ideas and inspiration as you look at curtains to go with your white walls. Most of us need help choosing the curtain style and color of our homes. HomeChromosome, the best designing firm in Bangalore, will help you find different types of curtains and select and make a stylish frame for your living room. 
Visit the Homechromosome website, get started with your interiors, and have fun. Let our skilled professionals assist you! You can view our portfolio here and follow us on Instagram here. Email us at info@homechromosome.com for a quick response.