Tropical home interior design with things like bamboo furniture, palm tree lights, and tropical wall art can give the inside of your home a tropical feel. You can make a warm and inviting space with these tropical elements, ranging from bright and eye-catching colors to earthy materials like bamboo. If you've been thinking about a beach trip or want to bring some of the tropics, the following ideas for Tropical home interior design will help you get there. Use these simple tips to improve the look of your home!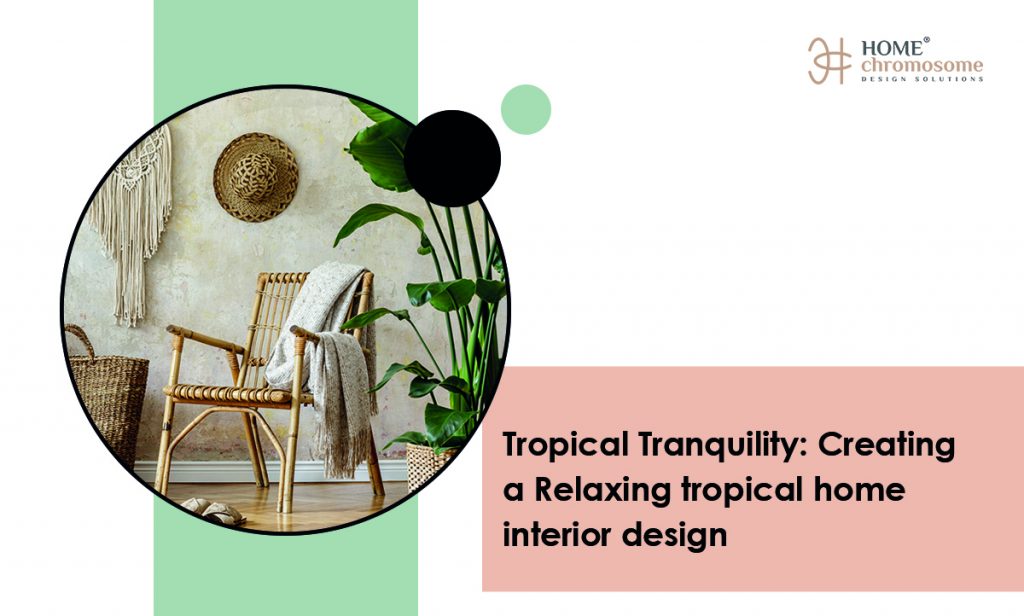 Tropical home interior design ideas
Tropical home interior design idea #1 – Bathrooms
When on vacation in a tropical area, many people look forward to taking a bath in a bathroom that was built with care and is modeled after parts of the local natural environment. Again, it's a type of treatment, and if you're building a Tropical home interior design, this part of the house should show off all the beauty of the tropics! Some things to consider are a wood floor, oversized windows with tint, and stylishly added greenery. Put up green wallpaper, buy a good shower that drips warm water, and keep earthy things like seashells in little pots around to make it feel like your own little piece of Bali.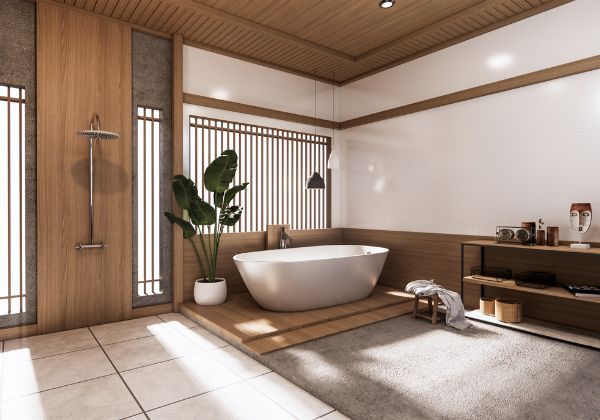 Tropical home interior design idea #2 – Kitchens
A tropical kitchen interior has an open layout, lots of natural light, and a breath of fresh air. Fresh food will be put right on top of the tables, giving them a lively look and showing that you care about nature. Use colors from nature, like green, blue, or yellow, in different kitchen parts, like tiles or cabinets. To make the tropical kitchen of your dreams, all you need is a little bit of grass, some wooden stools to sit on, and some wicker baskets to bring the outdoors in.
Tropical home interior design idea #3 – Flowing Water
Researchers have found that the mind and the body feel better when flowing water is in the home. It clears your mind and calms your senses, which are very important in these times of more significant worry. Several ways of thinking point to a prominent link between the sound of running water and a sense of calm. If you want your house to have the laid-back feel of the tropics, remember to add moving water somehow. Install a water feature as an artistic element. Choose one with clear water moving and a few lights around it. If you don't want to commit to a complicated water display, you can hang a picture on the wall that shows nature and moving water. Doing this will not only add a bit of the tropics to your space, but it will also make you feel calm.
Tropical home interior design idea #4 – Natural Textures
If you want your home to feel like a tropical getaway, decorate it with natural fibers and materials like wood, straw, cane, etc. Wood is the most versatile and natural material, and it can be used in the living room, bedroom, kitchen, or almost anywhere else. Wood can be found just about everywhere. In tropical homes, teak and mahogany are the two types of wood most often used. This tropical home design looks well-kept and pleasant, largely thanks to the large amount of wood used in its construction. The house has a sophisticated look because it mixes earthy plants and warm brown wood that go well with a light white background. You will have one of the most beautiful Tropical homes to show off if you can find a balance between how your home works and looks. Invest in natural and handmade items and choose items that are gotten in a way that is good for the environment to give your Tropical home interior design that extra layer of authenticity.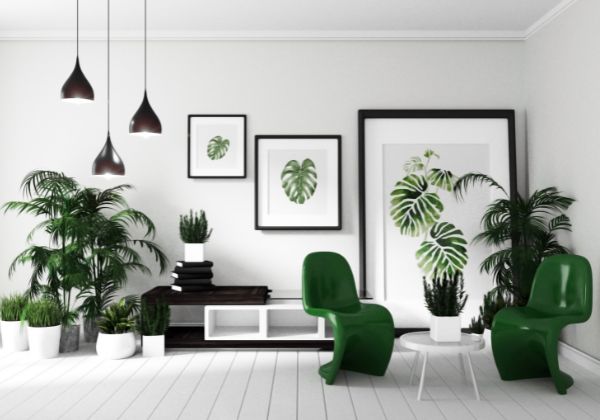 Tropical home interior design idea #5 – Colors
Since nature is at the heart of most Tropical home interior design, it is suggested that a tropical home uses a lot of shades that have to do with the natural world. Embrace the greens and blues found in nature and use them in your home thoughtfully. There are a lot of different greens and blues that can be used, from ones that are very light and calm to ones that are dark and lovely. You could use a tropical color to highlight just one wall or use it more subtly on all of the walls. You could also use paintings or jars made of colored glass to show that plants and animals are all around you. While at it, don't forget to add a few splashes of color, like red or coral, to brighten up the area and give it a sense of underwater life.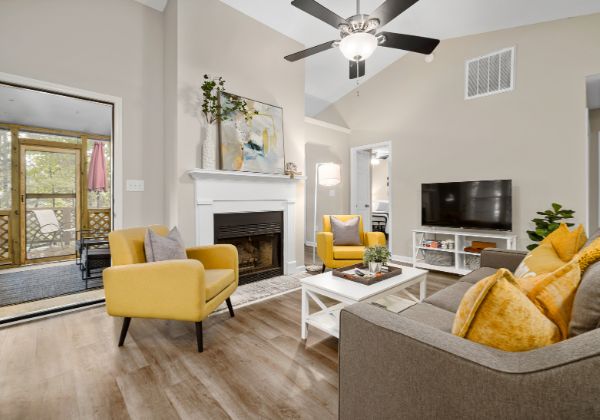 Tropical home interior design idea #6 – Plants
Natural plants are the best way to make a house look like it's in the tropics. If the plants are enormous and have a lot of leaves, you know you've hit the mark. Interior designers who are known for their work agree that you don't need to add accessories to a Tropical home interior design because the beauty of the house is already brought out by the plants inside. Think about putting in some banana plants, lush greenery, and big potted plants. If you don't have access to natural plants where you live, you can still bring the feeling of nature into your home by using different fabrics, patterns, and decorations.
Tropical home interior design idea #7 – Front Door
The front door is an excellent place to show off their style and let guests know what kind of welcome they can expect. It also gives you an idea of how the rest of the house looks. The traditional tropical entrance is meant to make you think quickly of sandy beaches and palm trees. Even if there isn't much room in an apartment, it is possible to add touches to the tropics as long as they are in the form of low-key pieces. With these lovely decorations, the doorway will look more organized and spacious. They might include a wooden table, some white shells, a touch of green in the form of potted plants, and a big mirror. You could also make the entrance look better by putting a lamp on each side of the table. This will make the space look better and make it easier to see in the early morning.
Tropical home interior design idea #8 – Patterns and Designs
Let's be honest: Tropical home interior designs are beautiful, and you can find them in a wide range of styles. You can bring the magic of contemporary tropical interior design into your own homes by buying pieces with beautiful patterns. The designs on these pieces should remind you of palm trees, broad leaves, and other plants and animals from faraway places. If you like to add a sense of drama, choose large tropical pictures that make you think of summer and the beach. These backgrounds are a great choice if you like to add drama to your room. If you want your home to feel more like a tropical paradise, don't be afraid to take a risk and choose a heavy design with lots of dark colors and lush plants. But if you want to decorate a wall with such constant patterns, it's best to do so only on an accent wall so the room looks clear. Find a balance between modest luxury and the exciting atmosphere of the tropics, and you'll have the modern tropical interior design ready to go!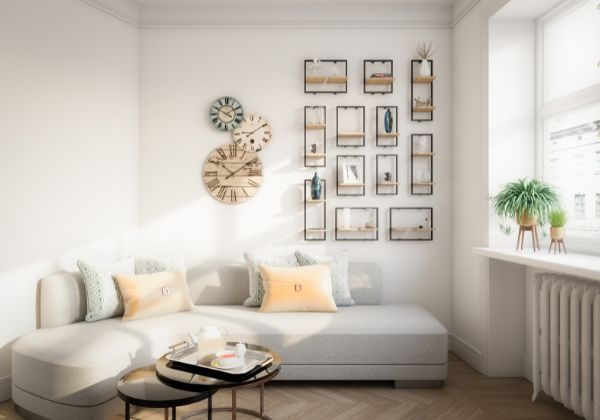 Tropical home interior design ideas by HomeChromosome
The idea behind the tropical design is comfort, ease, and functionality, making it an eclectic style. The style is defined by colors that mostly come from natural things, like the sea, the sky, and the plants. Most of the time, these colors are warm and soothing. Colors can be dark and rich or light and bright. With the help of HomeChromosome, you can achieve this look. You can view our portfolio here and follow us on Instagram here. Email us at info@homechromosome.com for a quick response.