Tropical interiors are quickly becoming one of the most popular styles of homes in many tropical regions. This is especially true when building a house. Tropical interior design is a style of architecture that aims to make buildings fit in with their surroundings. On the other hand, they reflect the time they were built and the most contemporary building techniques. Due to their desirable locations, such as high up on a cliff with a view of the ocean or hidden away in a thick grove of coconut palms, These houses can be truly breathtaking and are frequently the subject of envy. A contemporary tropical interior design might be just what you're looking for if you often find yourself swooning over beautiful homes with clean lines and tropical settings.
What are Tropical Interiors?
The climate and environment of the tropical area are the primary sources of inspiration for tropical design, which is also a response to those things. It is a conventional design that shows a deep understanding of the weather pattern in the area.
Most tropical designs have steeply pitched roofs, big overhangs, big windows, and verandas. The architects and craftspeople in the area know all about the parts and styles of tropical architecture. A tropical home interior design typically adheres to a set of principles that are conceptually comparable, even though each region's vernacular design is different. Here are the characteristics of tropical style interior design.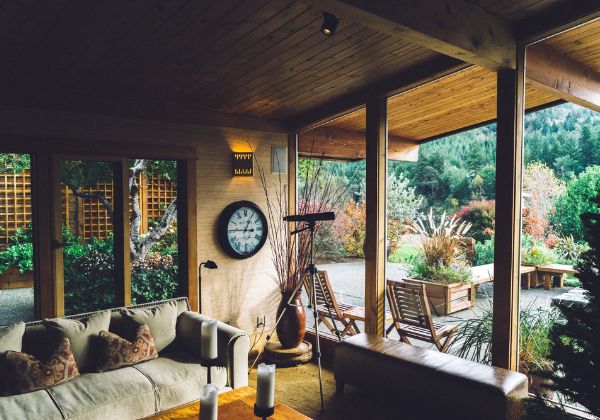 5 Characteristics of Tropical interiors
Characteristic #1 of Tropical interiors – Shade
Creative and valuable shades are essential to any design that looks to the tropics for inspiration. This style has wide eaves, verandahs, deep porches, and canopies to keep out the heat. These shades provide protection from the sun as well as the rain.
Characteristic #2 of Tropical interiors – Light
Lighting is essential to any design, and tropical design is no different. Ligh might help in creating a perfect design for a flat because it looks clean and uncluttered while making your home look better.
Characteristic #3 of Tropical interiors – Ventilation
Having enough ventilation in any space is much more important than you might think in a hot and humid environment like those in tropical countries. The windows should be placed to let air flow in from different directions. Large windows and sliding doors make letting air in and out easier. They also let in light and provide views and transparency.
Characteristic #4 of Tropical interiors – Outdoors
Designing a building to have access to outdoor space is a passive way to bring natural light and ventilation into the interior spaces of the building. Extending your living areas outside into porches and gardens can make a smooth transition between indoor and outdoor spaces.
Characteristic #5 of Tropical interiors – The Elements of Nature
Whether you're going for a traditional or modern tropical theme, use natural elements with streamlined and uncluttered lines. The design has a rustic look because it uses simple shapes and combines them with materials from the area, such as metal, plaster, glass, and wood.
Tropical Interiors ideas
Tropical Interiors idea #1 – Maximalist
Have you ever walked through a tropical garden? If you have, you know that you can't keep the plants and colors in one place in tropical interiors; they spread everywhere. This no-rules approach can be incorporated into your tropical interior design by layering textures and color. A patio can be transformed into an interior with a tropical feel by adding plants and tall palms, beautiful tiles, console tables, and striped gray and white walls. This modern home with a tropical theme has a variety of green plants that serve as a tropical barrier built into the interior design.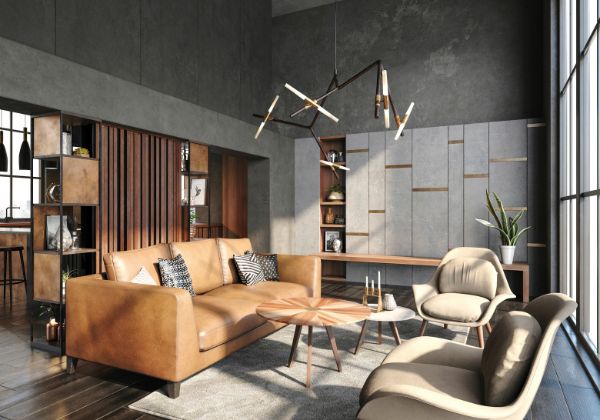 Tropical Interiors idea #2 – Minimal
Many people need to learn the minimalist style and trend of tropical interiors. You can still create a space that has a tropical modern feel even if you don't like bold, bright colors and a mix of patterns. Using the right accents to achieve a tropical Scandinavian look, Making thoughtful design choices, such as choosing prints and plants with complementary patterns and colors, can give the space with white walls and no decorations the feel of a tropical getaway.
Tropical Interiors idea #3 – Lights
A room with many natural lights is simple to turn into a modern tropical paradise with interior design. Most jungle plants need a lot of light, and sunshine has a tropical-like feeling. Even if the room you want to change has no windows that let in natural light, you can still make it look like a tropical island. The light bounces off a big round mirror, making it look like the living room is sunnier and brighter.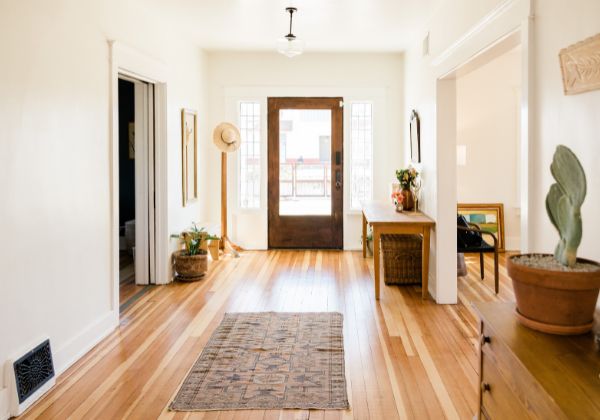 Tropical Interiors idea #4 – Blue
If you had to choose just one color for your tropical interiors, blue would be the one. This tropical home interior design gives your place a warm and elegant vibe that will impress when combined with a few plants, neutral home decor, and dark wood. The color is used by interior designers to calm down the area of their dining room with a tropical theme, and the results show that it works.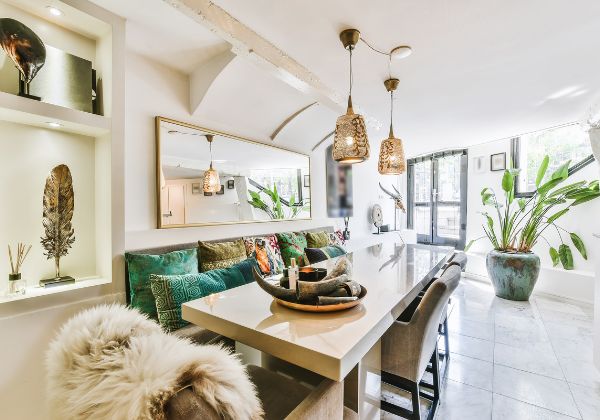 Tropical Interiors idea #5 – Small features
When it comes to tropical interiors, the room needs to have a lot of small features and items that are similar. Rope-wrapped bed corners and green pillows that look like they belong on a tropical island give the room a sense of safety. Rugs decorated with monstera leaves are a great alternative if you don't like plants or want to eliminate all the room's greenery.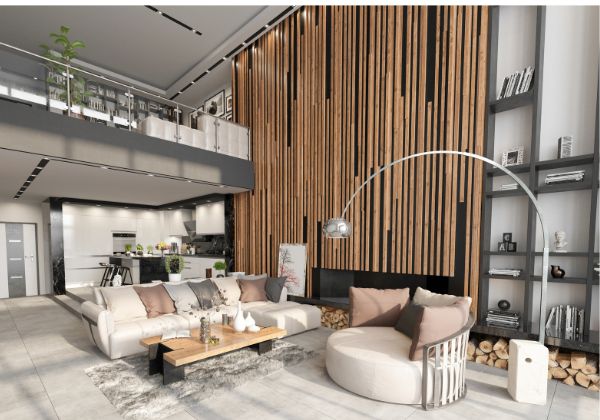 Tropical Interiors idea #6 – Bold and spunky wallpaper
If you want tropical interiors instead of just a room that looks like a jungle, wall-to-wall wallpaper is the only option. Today's designs are nothing like those of the past and are straightforward to implement. Palm tree wallpaper is frequently used in tropical interior design to create a soothing and high-quality tropical getaway.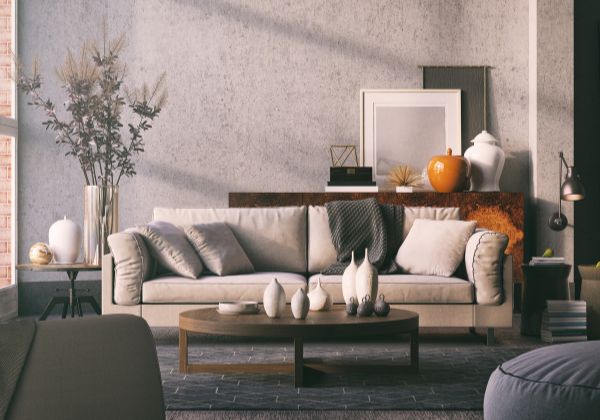 Tropical Interiors by HomeChromosome
In conclusion, a tropical home design shows a carefree, fun-loving, and lovely personality. You might not be able to go to an island, but you can make spaces in your home that look like islands you can enjoy all year. HomeChromosome gives people beautiful, well-organized, and utterly unique home designs. It combines style and function. You can view our portfolio here and follow us on Instagram here. Email us at info@homechromosome.com for a quick response.