Greek interior design is a beautiful example of how less can be more. Its colors come from nature, and freedom and simplicity are at the heart of it. When decorating your home in a classic Greek style, it's important to get ideas from natural color schemes and materials. Also, it's essential to remember the most important parts of the design. Some of these are symmetrical balance, which can be used to make people feel friendly and relaxed; emphasis, which is mainly done through gilding; and proportion and scale, which are based on nature. Before discussing Greek home interior design ideas, we should talk about Greek interior design history and what it is.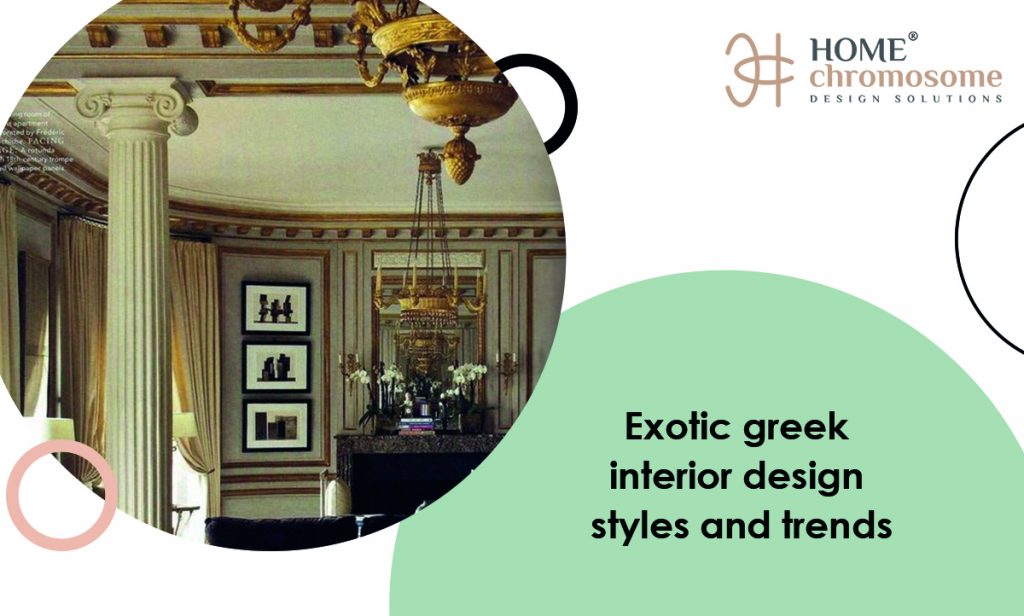 What is Greek interior design?
Many things about the inside of Greek and Egyptian homes are the same. Gilding is a way to decorate taps and light fixtures in more luxurious homes. The Ancient Greek interior design pattern, sometimes called the "meander" pattern, can be found all over the house, from tiles and curtains to rugs, pillows, sheets, and wallpaper. It has a Mediterranean feel when warm beige and deep blue are used together in Greek Design. This is because the color brown is used. Think about how the Greek Island of Santorini houses are simple, but how they are built makes them look like they belong in a picture. Most of the time, the ceilings have a domed shape, and the walls are made of textured, bleached plaster. The most common materials used to make furniture are cast iron, wood, and wrought iron. Designs usually have straight lines and soft curves, which give off a calm feeling. The legs of chairs and tables are bent outward, which makes them look beautiful and well-made.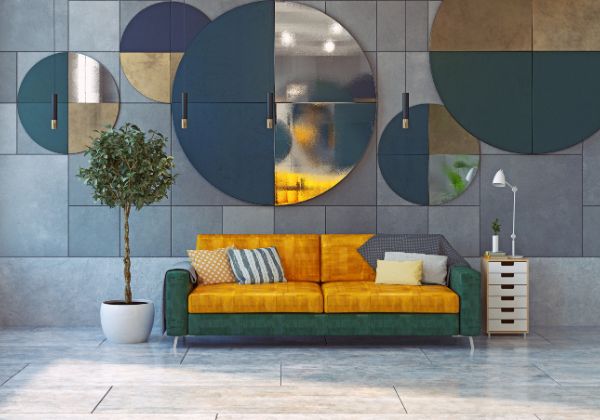 Greek interior design ideas
Greek interior design idea #1 – Columns and high ceilings
When making a new house or remodeling an old one, use the chance to add high ceilings to your plans. When you add more vertical height to a room, it looks much more significant than it is. This is like how the high ceilings in ancient Greek interior design make rooms look bigger than they are.
In the same way, adding interior columns to your Greek interior design is a surefire way to embrace the style and give the room a definite Mediterranean feel. Doric columns, which are more prominent at the bottom than at the top and have few decorations, can look great in modern homes and businesses because they are the most basic type. Ionic columns, which have scrolls at the top, and Corinthian columns, which have scrolls and leaves from the acanthus plant as architectural decoration, are the columns to choose if you want your home to have a classically Greek look. 
Greek interior design idea #2 – Wide range of bright colors
When you think of Greek interior design, white and shades of blue are probably the first colors that come to mind. Even though this color scheme is trendy right now, you shouldn't feel like it's the only way to bring Greek-inspired design into your home or place of work. In the past, Greek interior design always made the most of the available natural light. It would be best to try to copy the sun-drenched style you can see on the Greek island. Rich colors like olive and terracotta are realistic, but you should add gold and metallic to the color scheme to elevate the whole look, and you can add some glitz to your interiors. Try putting black, brown, or gray next to white and gold to make something look more modern. This not only makes the room feel more dramatic, but it also uses the wealth and luxury of gold tones, which help to brighten the room, add visual appeal and create contrast.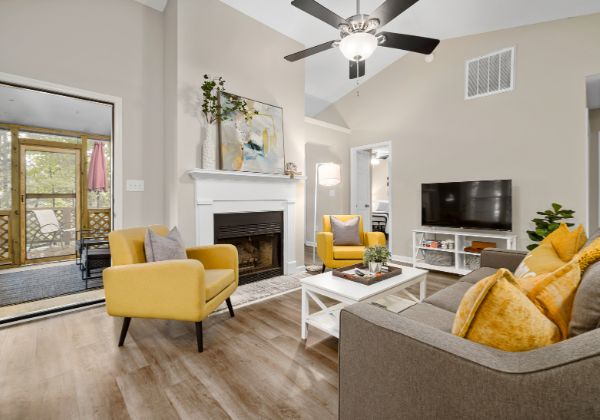 Greek interior design idea #3 – Sculptures and Decor
Greek sculpture, made between 800 and 300 BCE and inspired by art from Egypt and the Near East, is said to have changed the art world and set a style that is still often copied today. You'll also find that many artists and craftspeople today get ideas for their work from Greek customs.
Because there are so many different kinds, you can find Greek-inspired sculptures that go with any setting or design plan. There are infinite ways to adapt this trend in epic Greek interior design into your style, from life-size, realistic copies of the human body to "relief panels" that combine sculpture with the environment.
Remember that choosing decorative pieces for an interior design job should never be an afterthought. In Greek-style interior design, architectural statues like perirrhanteria frieze and pediments have always been famous. You can use architectural sculptures like these in your place if you incorporate them into the design of that space.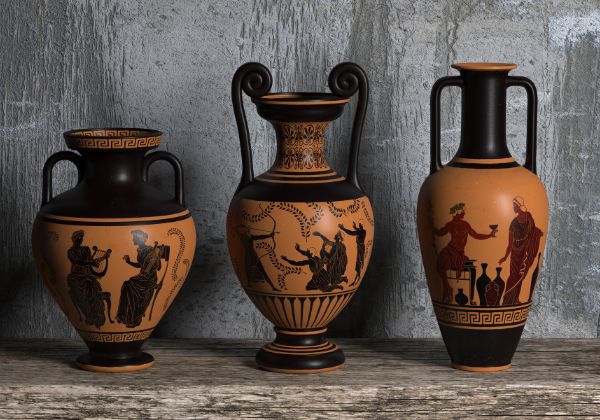 Greek interior design idea #4 – Mosaics and Patterns
Mosaics are a standard part of Greek interior design, and they are still a great way to create a Hellenic mood in modern homes. Using tiled mosaic flooring in areas with a Greek theme, like kitchens, bathrooms, hallways, and foyers, looks excellent.
You could also use tiled tiles as a wall decoration to bring visual interest and copy this traditional Greek interior design style. Classic mosaics are usually made of stone, porcelain, and glass, but modern artists use a wide variety of materials to give this style a more modern look. Marble, china, and even recycled plastic can be used to make mosaics that are either lively and exciting or calm and relaxing, depending on what kind of interior design you like best.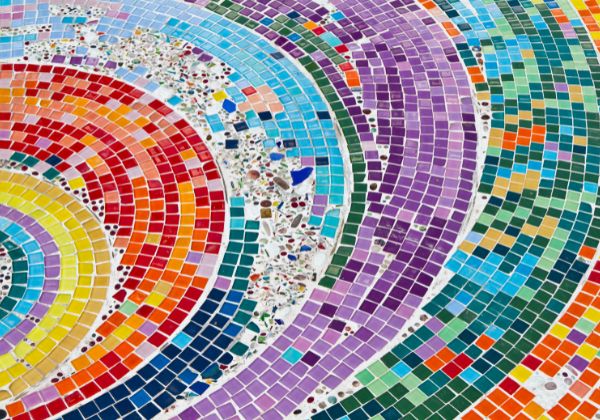 Greek interior design idea #5 – Lights
Lighting is one of the most important parts of interior design and one of the most essential parts of Greek-style interior design. In the past, window shades were thrown open to let in as much natural light as possible. This was done to use natural light to make rooms brighter. You can't always count on a ray of sunshine from the Mediterranean to create this look, but you can add the finishing touches to a Greek-style room with lighting that stands out.
Why not use eye-catching light fixtures of metallic accent materials like gold or bronze if you use metallics like gold or bronze in your color palette? Similarly, if a room has high ceilings to make it look like it has more space, drop lighting can make the area feel warm and cozy so it doesn't feel like it has too much space.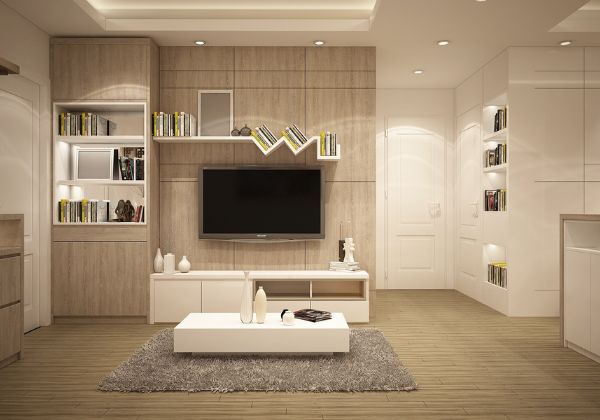 Greek interior design idea #6 – Natural Materials
It shouldn't be a surprise that the weather in the area significantly impacted the kinds of materials used to decorate the inside of Greek houses. Cotton, linen, and bamboo are natural materials used in traditional interior design. This is because these natural materials were the best at keeping the room at a comfortable temperature. You can feel free when picking materials for a modern Greek-style interior design, even though these are a great choice. Richer, cozier fibers, like velvet, can be an excellent alternative for modern clothes inspired by ancient Greek style. Statement pieces made from these materials can add warmth to any place they are in.
If you want a patterned style, choose patterns that go up and down. In Greek interior design, these were used to show the height, the high ceilings, and the beautiful columns. They are a great way to bring the subtle elements of Greek interior design into your home, and they were used in Greek interior design.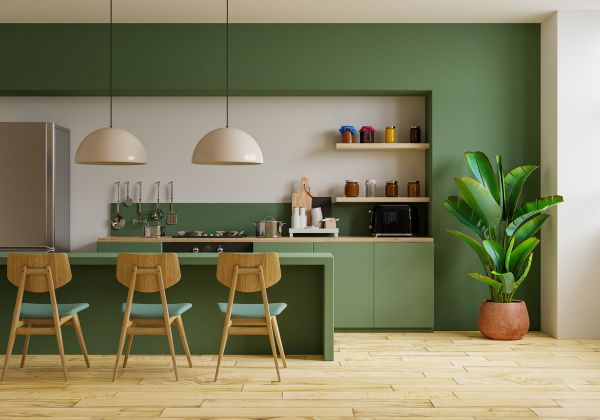 Greek interior design idea #7 – Furnishings
You can choose from several beautiful pieces of hand-made furniture for your living room. In a Greek home, wood is the most common material for furniture. This is especially true for things like tripod tables and stools, like those that are sewn or have patterns; fabrics with a textured surface look great against the wood. When choosing sofas and chairs, look for simple but beautiful designs with soft curves. A great way to get a rustic look is with table tops made of mosaic tiles.
Greek interior design idea #8 – Fabrics
Like the colors, the fabrics in traditional Greek design are inspired by the natural world. Leather, wool, linen, silk, and animal fur are all modern and good-quality materials. These different fabrics could give you ideas for your style. Consider getting a bed cover with an animal print or a big leather chair to read in. If your walls look empty, you could hang draped fabrics or rugs on them. The room will look cozier if you add some color and texture to the clean walls.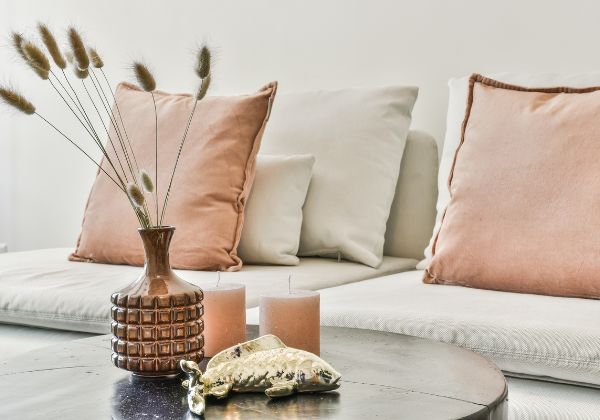 Greek interior design ideas by HomeChromosome
When working on the inside of your home, there are many ways to bring the look of Greek-style interior design to life. Modern designers, artists, and homeowners still look to this design style for ideas. Greek interior design makes the most of any area and makes it easy to make a look appealing, luxurious, and peaceful. Because there are so many different features, this type of design can make the most of any space. HomeChromosome can help you achieve this style. You can view our portfolio here and follow us on Instagram here. Email us at info@homechromosome.com for a quick response.