Scandinavian style interior ideas have become more and more popular in the last few years. This style, which uses many natural materials and soft colors, is more than just a trend in interior design. Regarding interior design, Scandinavian interior design first became well-known during the mid-century movement. It is an effective way to create a minimalist look, and the style is well-known even today. The style is a tribute to Nordic countries' relaxed way of life and simplicity. In this blog, we will be talking about scandinavian interior design ideas for 2023.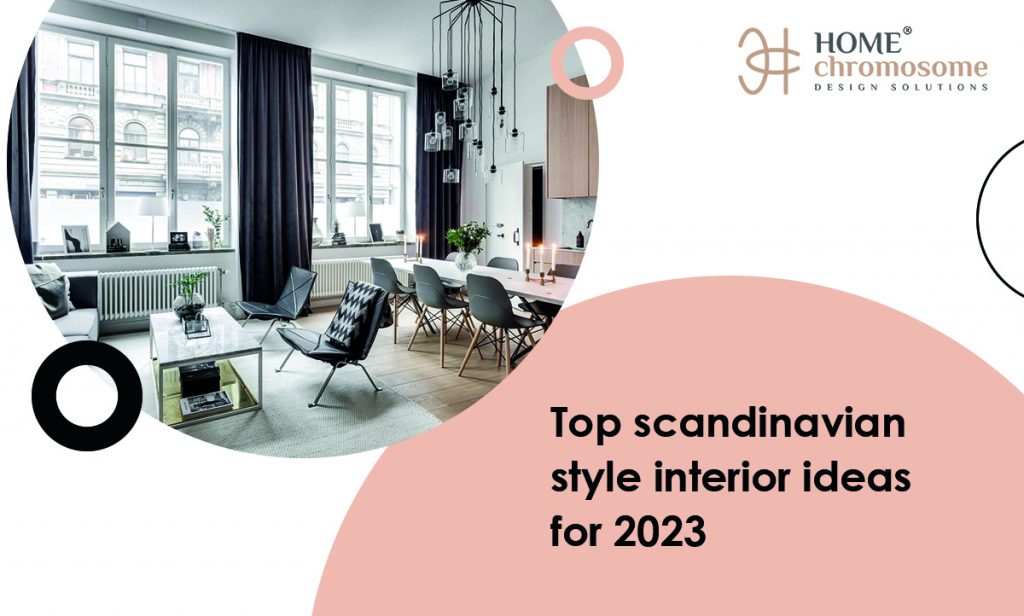 Top scandinavian style interior ideas for 2023
Neutrals in Scandinavian style interior
Everyone knows that the winters in Scandinavia are very long and very dark. Because of this, most of the room will be painted white or another neutral color, reflecting the natural light and making the room feel open and friendly. If you want your home to look minimalist and Scandinavian, choose a color scheme with a lot of white, cream, tan, brown, gray, or even black. This will help you achieve the Scandinavian look you were going for.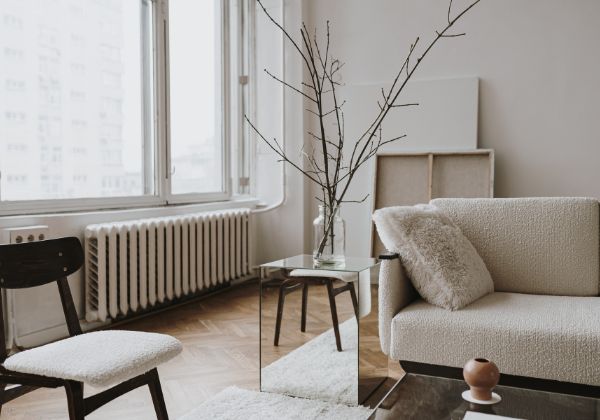 No carpets in Scandinavian style interior
Cut down as much as you can on how much floor is covered. You can often see the wooden floorboards running through the rooms. This is because exposed floorboards are a big part of Scandinavian interior design. If you want your room to feel like a winter fairy tale, paint the floors white and put a soft rug next to the bed and the sofa. This will make the room feel more peaceful. Scandinavian design style loves old pieces of fabric that make it look like you're staying in a small cabin in the middle of the Norwegian countryside.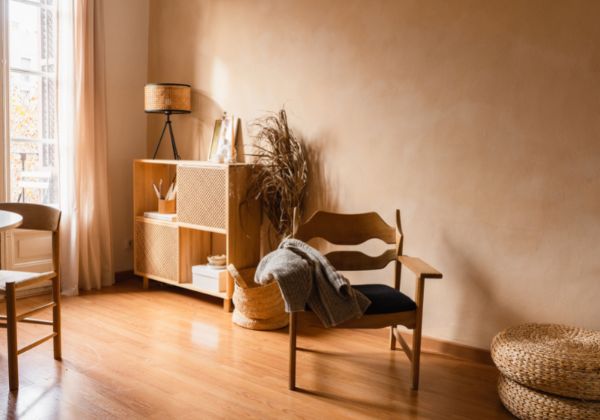 Windows in Scandinavian style interior
Large windows are an essential part of this interior design style, but one thing that makes Scandinavian home decor unique is that these windows are often left open. There are usually no blinds or curtains because this lets the most light into the room, which the ceiling, walls, and floors can then absorb. If you have to have a curtain, choose one that is light and see-through so you don't lose any natural light but still have some privacy.
Light in Scandinavian style interior
It may seem like a repeat to say that natural light is essential after the windows, but it is so crucial to the style that it needs to be repeated. Because the winters last so long, they must maximize their daylight. When working with walls that are neutral in colors, natural light is just what you need to focus on. It can bring colors, and natural light is your best friend. It can bring the colors to life and create a sense of movement by creating reflections and playing with the undertones of the paint. Natural light is your best friend when you want to make a space feel moving. Because of this, you should choose the colors carefully. A plain white is not the same as white with gray undertones, and trust us when we say that you want to get this option right. Because of this, we at HomeChromosome, have experts to help you or give you any advice you might need. Just call us quickly, and we'll take care of everything else.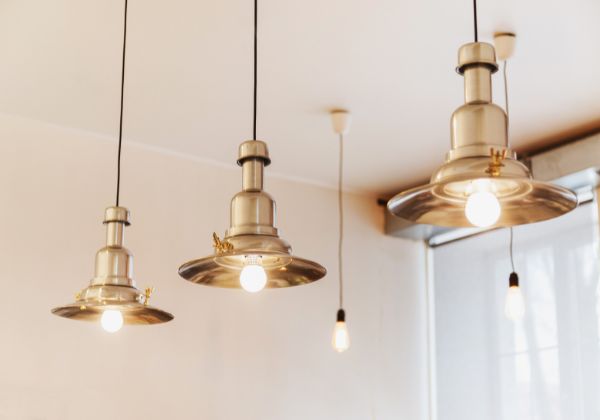 Wood in Scandinavian style interior
Wood is all about making things by hand, using natural materials, and keeping things as simple as possible. Now, more than ever, this idea is essential. Because wooden details and neutral colors go together, you should consider using them in your decorating to get closer to the ideal Scandinavian interior design. Exposed wooden floors and ceiling planks look great with white and gray, and they'll give your room a vintage feel by going with the way your home was built in the first place. White and gray are also great colors to use for paint. Wood is a natural material, so you can rely on it to turn your rooms into works of art that are good enough to share on social media. Also, using wood to decorate your home will bring the outdoorsy spirit of Scandinavian house design.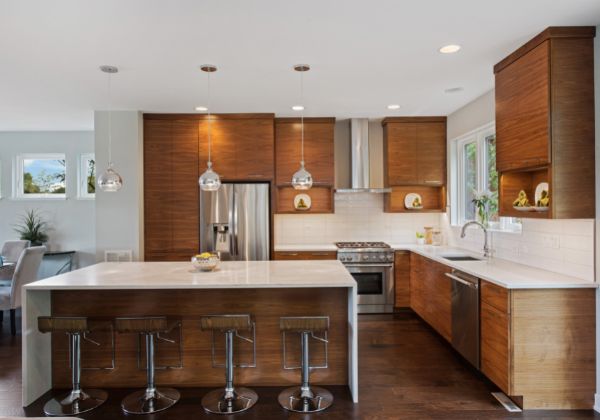 Simplicity in Scandinavian style interior
Most of you agree that you should get rid of something if it doesn't make you happy or add to the beauty of the space as a whole. If you get rid of the clutter first, you'll be able to clear your mind and pay more attention to what you need in your home. You can add decorative pillows and a stack of magazines to the living room, but you shouldn't add any extra furniture or accessories that could throw off the room's balance.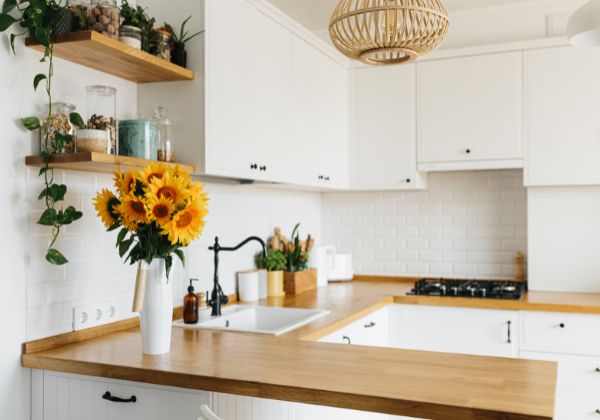 Clean Lines in Scandinavian style interior
Having clean lines helps you think clearly. For an unmistakable look, the squares or circles at the center of the objects and furniture you use should be the focus of your decor. If you want the perfect Scandinavian home, ensure there is a lot of geometry in your kitchen interior and in the posters you hang on the walls. Different shapes can be used to define the space, and the right shape can also be the finishing touch for an interior design project.
Add textiles in Scandinavian style interior
In Scandinavian Interior design, fabrics, and other textiles are very important. They are the kinds of things that can add to our sensory experiences and make us feel cozy when we rub them against our skin. This is because Scandinavian interior design aims to create a space that works well with its natural surroundings. Even decorative items like throw blankets and pillows are needed in every room because they make it feel like home and cozier.
Children room in Scandinavian style interior
The Scandinavian interior design is unique regarding how the children's rooms are decorated. Once again, neutral colors are most common inside, leaving little or no room for bright colors unless you count the occasional wooden toy. Most decorations, from toys to wall hangings, are made of wood. If you're feeling creative, you can use the walls as a canvas and decorate them with things that fit your style or your kids' interests, like hand-drawn polka dots or plain paper wallpaper. You can do this if you want to try something new.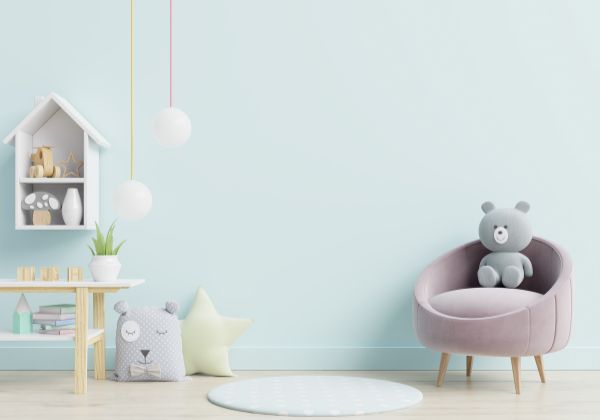 Personalize in Scandinavian style interior
Even though the charm of a dream home with a Scandinavian design is appealing, be careful to avoid getting too caught up in decorating. It should also say something about you and the things that you like. You can put photo prints, typography, and graphics on your living room or bedroom walls. You could also leave a brick wall exposed or make a "statement wall." Like going with the flow? You can show it off by turning your board into a piece of bedroom decor. You can use your imagination as much as you want, as long as you don't go into too much detail.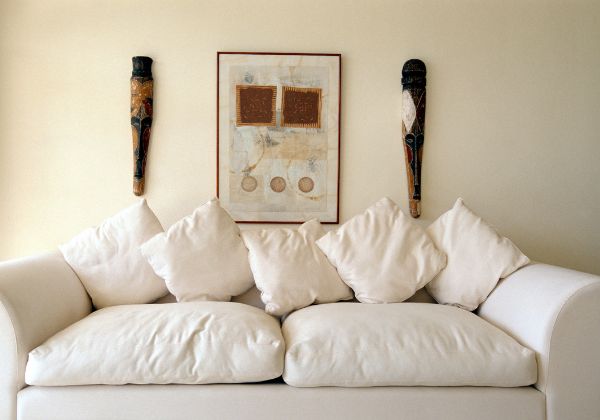 Scandinavian style interior by HomeChromosome
Now is the time to use Scandinavian interior design ideas in your home. Because the design and style can be changed in many ways, this style can be used in various internal design situations. HomeChromosome can help you get the look you want if you can't figure it out on your own. Just give us a call, and we'll handle the rest. You can view our portfolio here and follow us on Instagram here. Email us at info@homechromosome.com for a quick response.