Scandinavian interior design ideas are a well-known design trend that has affected product design, interior design, and architectural design, among other design fields. Minimalism might be in style right now, but if you want a clean design that will always stay in style, look at this design. It is challenging to make a space feel warm and welcoming while sticking to a rule of moderation in the way it decorates that space. Their style is so popular because it appeals to our natural desire to keep things clean and our desire to live in places that feel warm and inviting. Here are some of the best Scandinavian interior design ideas.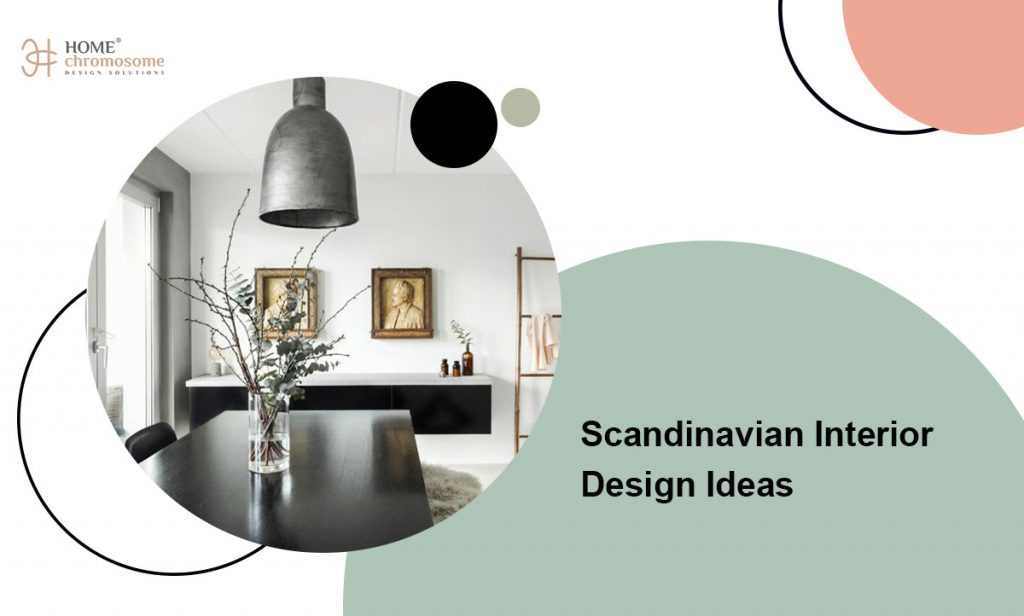 What are some best Scandinavian Interior design ideas?
The art of Scandinavian Interior design is based on a commitment to minimalism and making things as helpful as possible. The furniture and lighting in the Nordic style are simple and functional, which makes them easy to use in a broader range of settings and for different needs. Scandinavian interior design ideas also include the use of materials like solid wood, natural linens, and things that have been made the same way for a long time. The principles of Scandinavian interior design also include using a neutral color palette focused on brighter colors, installing large windows that let in a lot of natural light, and carefully choosing decorative elements like works of art or objects with traditional Nordic patterns.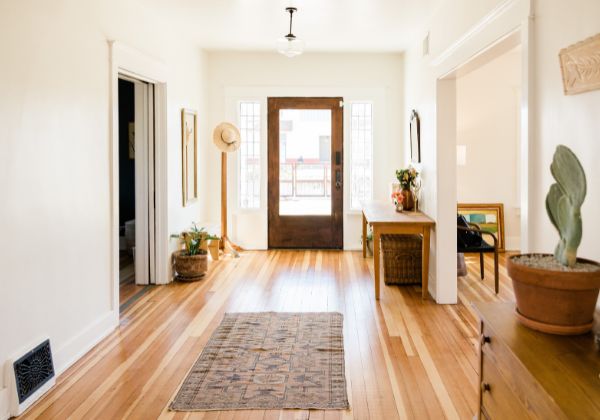 Why are Scandinavian Interior Design ideas becoming the trend?
Scandinavian design is known for having simple shapes and clean lines. It also uses traditional craftsmanship and furniture that can be used for more than one thing. This style is very flexible and gives you a lot of room for personal expression. It also helps make rooms bright and airy. This makes it a good choice for the living room Scandinavian interior design. Scandinavian interior design needs valuable and flexible objects that can last a long time. 
With the underrated beauty typical of Scandinavian architecture, it is easy to make a stylish and up-to-date room. A few well-chosen items, like high-quality furniture and lighting, can make all the difference. Also, elements of Scandinavian themed interior design work well with a wide range of other styles.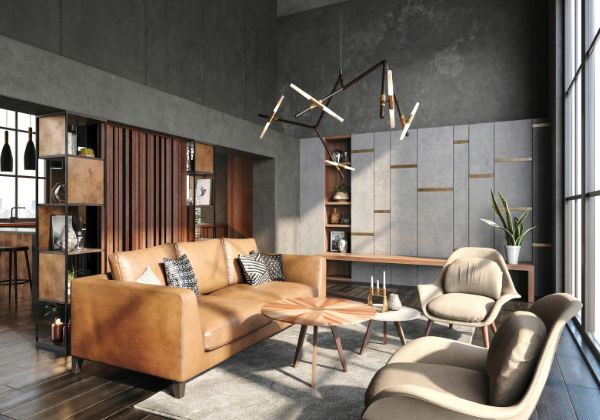 Scandinavian interior design ideas
Scandinavian interior design ideas #1 – Wall art with different themes
The insides of Scandinavian homes are often decorated with works of art, but they are different from the usual antiques or paintings you might think of. The cultures of the Scandinavian countries value abstractions in their purest forms. There are often hand-drawn pictures, sketches, works on one-color paper, and many different prints. All of these pieces are important, whether for the homeowners, the local culture, or the way they talk about global issues, like the feminist protests. These themed works of art aim to make people think deeply and talk about things that make them feel. People who live in Nordic countries are deeply committed to the idea of brotherhood. Because of this, they know how important it is to solve the big problems plaguing the modern world. 
Scandinavian interior design ideas #2 – Keep your approach simple and free of clutter.
This simple advice, surprising in how useful it is, works well in all homes. When there is less stuff in a room, it looks like there is more room. One thing that makes the Scandinavian motif stand out is that it focuses on simplicity. Make it your goal to get rid of some of your furniture and other things. The most important thing is to keep your home clean and free of clutter. Depending on your lifestyle, you may only need a couch and a coffee table. Someone else may add a bookcase, desk, or plant to the room. If you want your home to be simple, organized, and free of clutter, you shouldn't add any giant decorations. To make the area easier on the eyes, you should also be ready to eliminate things that take up a lot of space.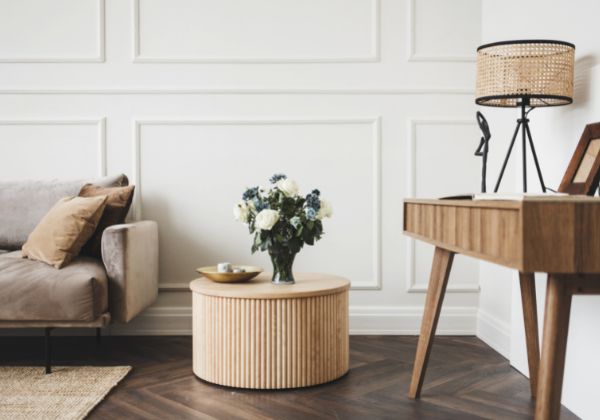 Scandinavian interior design ideas #3 – Furniture
This modern Scandinavian interior design is known for its use of furniture that looks modern and forward-looking. Try to find furniture that is both nice to look at and practical. Most of the furniture is made from natural materials and has rounded corners and edges to make it safe. The design of Scandinavian furniture is usually straightforward, but it is known for being very durable and valuable. The most important things to think about are how comfortable it is and how useful it is. For example, some seats can be under a table without taking up too much room, but they are still at a good height for sitting.
It is essential to keep the lines simple, keep the colors muted, and make the most of every square foot of living space. Scandinavian furniture can also use a lot of throw blankets, pillows, and other soft furnishings in their homes. This is because they like to live casually. This will make the room feel warm and welcoming. If a piece of furniture, like a chair, feels rough, you can cover it with something soft and warm to make it more comfortable to sit in.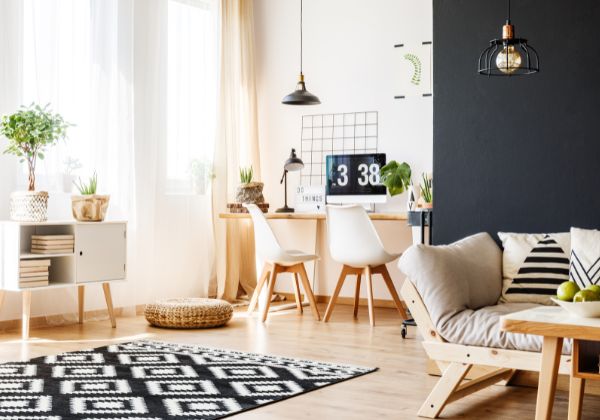 Scandinavian interior design ideas #4 – Colors
Most of the time, Scandinavian interior design bedrooms like to stick to earthy and neutral colors like white, off-white, gray, and other shades on the grayscale spectrum. They do this because they think these colors are more relaxing. Many Scandinavian interior design ideas are based on the sea, wooden boats, and other parts of the landscape. This style of Scandinavian interior design ideas works well with colors that stand out, like the rich sea greens and deep blues that you can find in nature. 
You can make your home's wooden floors or white walls look better by mixing and matching a beautiful, bright blue with other colors. To make it stand out, you could also add a splash of color to the inside, like a deep blue, green, or even black.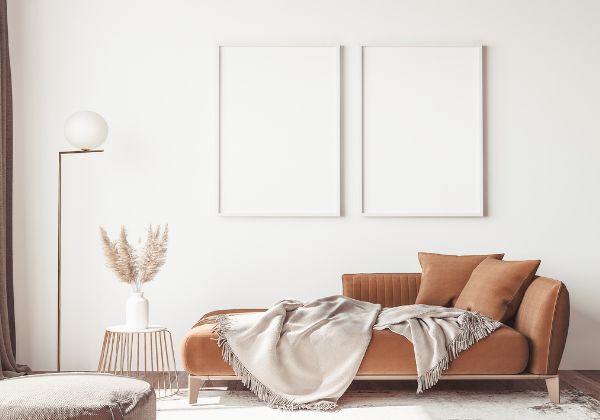 Scandinavian interior design ideas #5 – Light
One of the most exciting things about these Scandinavian interior design ideas is how they use light. During the winter, there are only about seven hours of daylight, so the Scandinavian design style is based on making the most of the light there. Take down any curtains or other window coverings so the space can get as much natural light as possible. Installing sheer linen curtains can make a room look like a dream, and they are easy to clean and take care of. You don't have to only think about natural light. You could add candlelight to make the room glow with a warm light. Large paper lanterns in different shapes, sizes, and thicknesses could also be part of the display. Because they are made of paper and let the light shine through, these lanterns are not only pretty but also make the house look more put together.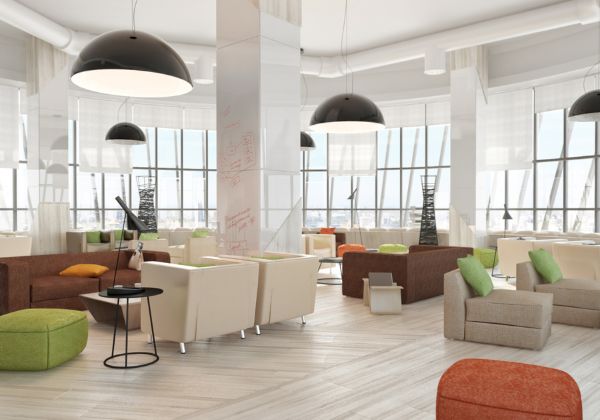 Scandinavian interior design ideas #6 – Storage
Scandinavian interior design ideas are known for having spotless and well-organized interiors. One of the best ways to get the look of a minimalist space that is still functional is to use storage items that can also be used as decorations. This could be a great idea in modern homes, where there isn't much room to live. Almost every homeowner wants to use their space as much as possible. Using storage items is unique but gives it a sense of old-world charm. Putting up floating shelves is another idea that could help open up a small space. Shelves that hang from the ceiling work in every room of the house, from the kitchen to the living room and everywhere else. A floating shelf not only lets you show off your most valuable items, but it also looks exquisite.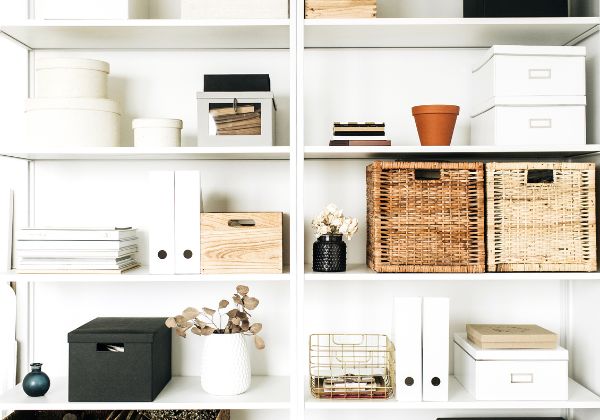 Scandinavian interior design ideas by HomeChromosome
You should be able to create a stunning space that incorporates simplicity, functionality, and beautiful design using Scandinavian interior design ideas as your guide. You are welcome to consult with HomeChromosome, the best interior designers in Bangalore, if you wish to develop a Scandinavian style for your house.  You can view our portfolio here and follow us on Instagram here. Email us at info@homechromosome.com for a quick response.