While going for 2BHK flat interior design ideas in Indian Cities, 2BHK is a relatively common type of home. Flats with two bedrooms, bathrooms, and a kitchen are in high demand because small families and young couples increasingly use their homes as their main living space. A 2BHK that is well-designed can have everything you need to make a home that is both beautiful and very useful. When designing a home with 2BHK, there are a few essential things to keep in mind. We have put together a list of 2BHK flat interior design ideas. The following 2bhk flat interior design ideas tell you everything you need to know to make your apartment the home of your dreams.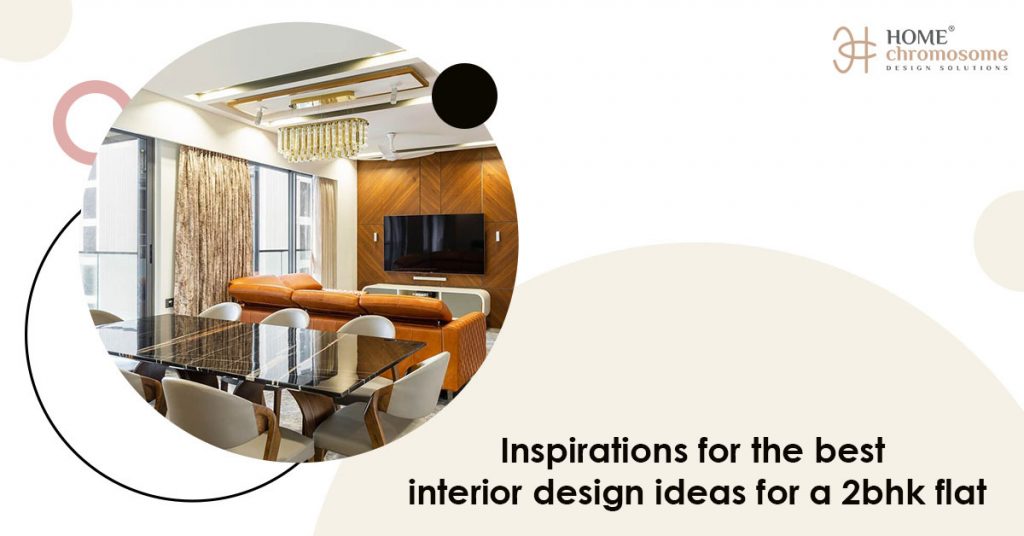 2BHK house interior design
These are some ways to decorate the inside of a 2BHK apartment, with or without the help of a professional interior designer. You get to relax and rest in your home after a long and stressful day. Make sure it's a peaceful place that feels like home and can be used.
When designing your 2BHK apartment, remember that you have limited space. Plan your design accordingly. First, you should make room for the most important things, like furniture and storage units. You should think carefully about the furniture you buy because you don't want it to take over the room, but you also want it to be comfortable. Brass and copper pots and showpieces can be put around the house to give it a little sparkle if you want to add a few decorative pieces. Distinctive décor pieces will work on improving your place. Adding decorations to a room can make it look better. Let your personality shine through when you design and decorate your 2BHK apartment, and don't forget to have fun.
2BHK flat interior design ideas
2bhk flat interior design ideas #1 – Ability of the Theme to Change
When making your home, it is imperative to choose a style or theme that you will use throughout the space. Don't let the piece of your home stop you from adding furniture and decorations that you love, though. That would be a shame. For example, if you like modern design but love traditional furniture or artwork, you should be bold and put it in your home. You will be able to show who you are and get more use out of your 2 BHK apartment if you can change the theme. With this 2BHK house plan, you can add more personality to your apartment. Also, the 2bhk flat interior design ideas for decorating the inside of a 2BHK space will help you develop your ideas.
2bhk flat interior design ideas #2 – Colors that will make you feel happy
Stop thinking that all tiny homes have to look the same; there are many more ways to design them. A two-bedroom apartment with two bathrooms doesn't have to be boring and dull. When picking colors for your 2BHK flat, choose colors that make you happy. You should be aware of trendy 2BHK design ideas and the different available color themes, such as monochromatic interiors, interiors with neutral colors, and black-and-white interiors. However, choose a color scheme you like. Also, if you choose a monochrome or neutral color scheme, don't be afraid to add splashes of color with bright furniture and other decor. Not only does eye-catching furniture draw attention to itself, but it also helps tie a room together visually.
You can also add colorful accessories and works of art to the mix to make a statement. In a 2BHK apartment, paying attention to the lighting and decor you choose is essential. With these color choices for a 2BHK flat, you can make your home full of life and character. When thinking about what colors to use in your two-bedroom, one-bathroom apartment, a good rule of thumb is to choose three colors and spread them around the house in the proportions of 60:30:10. By doing these things, you can keep your home from having too much color and harmony. You should talk to a professional interior designer if you need help figuring out what colors to use in your home. A trained professional will be able to give you advice that is tailored to your preferences, needs, and space.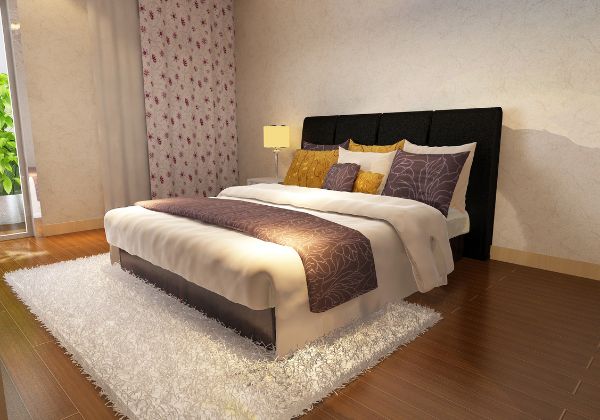 2bhk flat interior design ideas #3 – Better use of the space
Don't worry if your 2BHK apartment has a limited amount of space. When making the floor plan for your 2BHK home, you should use each room as much as possible. If you want to make the most of the space in your home, choose furniture that can be used for more than one thing and buy intelligent ways to store items. When you buy new furniture, look for pieces that are both nice to look at and practical. Also, make sure there are no empty spots or empty corners. For example, if you want to add more seating to your bedroom, you could put a swing or a comfortable chair in a space that wasn't used. Even if you are working on the interior design of your living room for a 2 BHK flat, try to use all the hidden corners and spaces. By adding a small nook with a bench near the window, a second place to sit has been made in the living room. From these 2bhk flat interior design ideas, this one works best for small homes.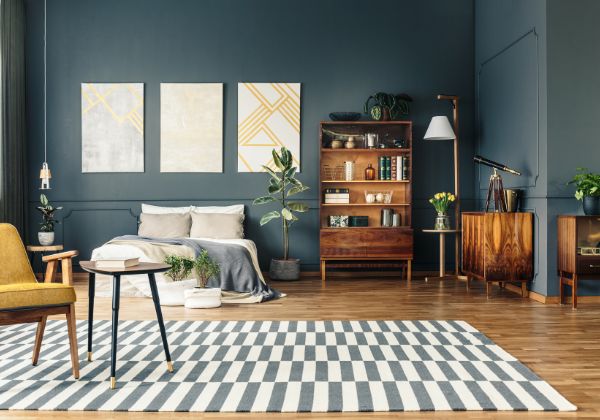 2bhk flat interior design ideas #4 – Design that is clear and free of clutter
One of the essential tips on our list of ways to decorate a 2BHK flat is to try to fit only a little into the space. When designing a small space's interior, choose fewer furniture and accessories and try as hard as possible to keep the area as straightforward as possible. Rather than filling the room with a lot of small pieces of furniture and decorations, choose a few statement pieces that are both useful and eye-catching. This will make it look like your house is a lot bigger than it is. Try to create a space that is free of clutter. This is especially important when you are planning the interior design of your living room for a 2BHK flat. This is one of the most accessible 2BHK interior design ideas to implement out of all the ones listed here. The 2bhk flat interior design ideas can help eliminate all the junk in your home. Even though it follows a minimalist design philosophy, the featured bedroom has a simple, uncluttered layout that gives off a sense of drama.
2bhk flat interior design ideas #5 – Individually Made Furniture
Make your home look better by filling it with high-quality furniture and decorations. From these 2bhk flat interior design ideas for decorating a 2BHK flat, you can also learn that it's best to personalize your furniture as much as possible. Also, make sure that the customized furniture you choose has a lot of storage space and is very useful. You could also get custom-made furniture with exciting shapes and shadows to add drama and mystery to your living space. It's best to design your custom furniture while you're finishing up the design of your home. For example, this living room has a TV unit that was specially designed and built to be both an elegant AV unit and a divider, making a small workstation.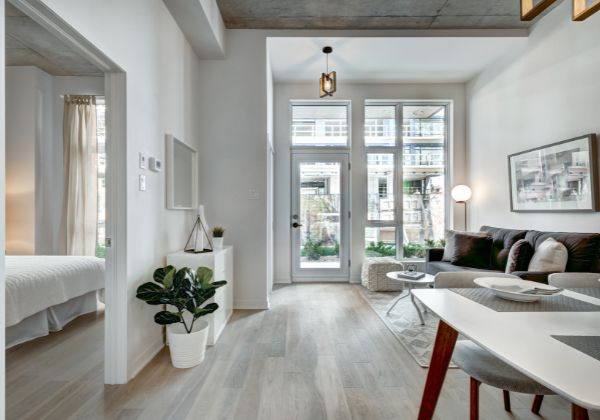 2bhk flat interior design ideas by HomeChromosome
Are you interested in hiring an interior designer who can give you more ideas for designing your 2BHK flat? Or do you need help putting these decorating ideas for a 2BHK flat into action? It's easy to feel overwhelmed by starting from scratch to design your dream home. We can help you develop more ideas for the inside of your 2BHK. Homechromosome gives its customers personalized interior design and ensures that their designs are carried out without trouble. HomeChromosome has a team of professionals ready to help you with anything you need to make your house feel like a home. Let our skilled professionals assist you! So visit our website and start with your flat interior design ideas! Follow us on Instagram for super cool interior design ideas and inspirations.