Decorating a 2BHK flat design can be challenging as most of the 2BHK flats come with small spaces. The small area makes it challenging to execute the techniques and ideas that you want for your 2BHk flat; that's why Homechromosme is here to help and guide you on how you can give your 2BHk flat interior a beautiful makeover.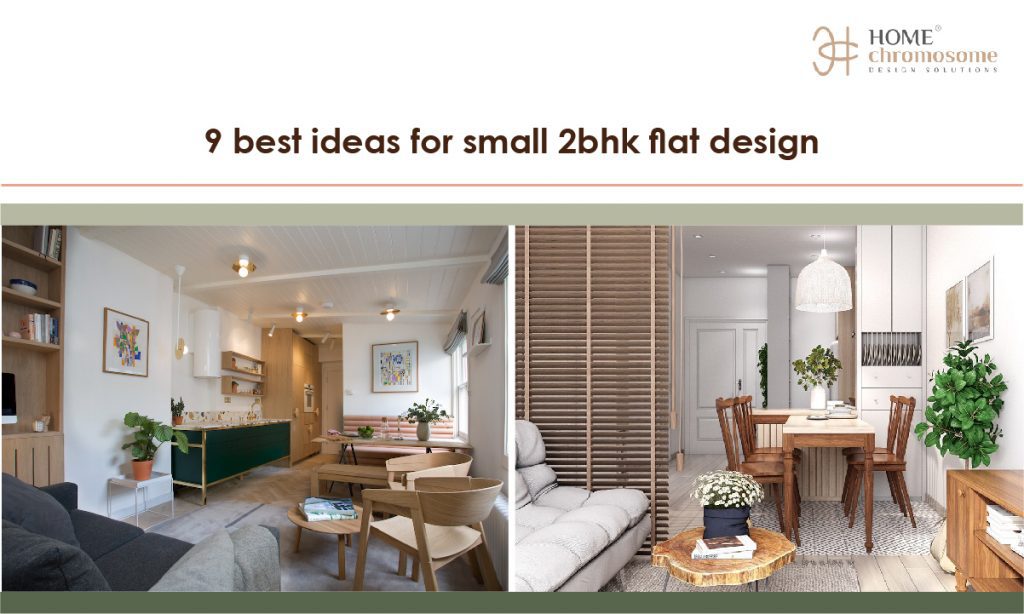 2BHK is one of the most common types of apartments you can find in a big city like Bangalore. A 2BHK flat is perfect for your small family and sufficient to provide your family with a happy and cozy life.
Your 2BHK flat design should be creative and appealing.
So let's find out how you can create a 2BHK flat design with these nine ideas curated just for you by the interior designers of Homechromosome.
The 9 best ideas for your small 2bhk flat designs
1. Like we always say, go for a theme-styled flat.
The interior of your 2BHK flat design should reflect your style and personality. Choosing a theme for your interior decor simplifies the process. Deciding on a theme can help pick out the colors, furniture, and other items that complement each other. There are many options for choosing the correct theme for your 2BHK flat design that will suit your style. You can create one single theme for your every room or can have separate themes for your every room. You can make your kid's favorite cartoon character theme for your kid's room.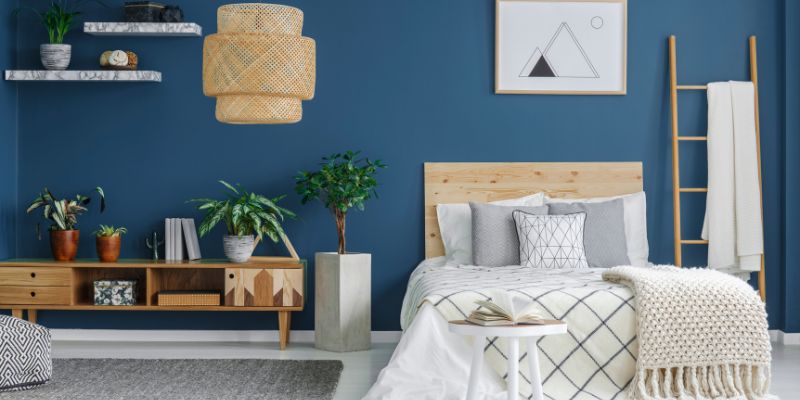 2. Chose Colours that will make you happy
Each of us has our own ideas about colors. Some people prefer muted colors for comfort, while others prefer bright colors to lift their spirits. Whatever color you choose, you can make the most of it by focusing on balance and coherence. Of course, color themes such as monochromatic interiors, neutral colors, black and white interiors, and so on exist.
You should also incorporate elements of your personality into the color scheme, such as wallpaper or a unique wall design for your 2BHK flat design. A simple tip you should remember while choosing colors for your 2bhk flat design is to select 3 colors and use them creatively all over the home in the ratio of 60:30:10. Use brighter colors for bigger rooms and cooler colors for small spaces. The colors of your walls should complement your furniture and other house decor.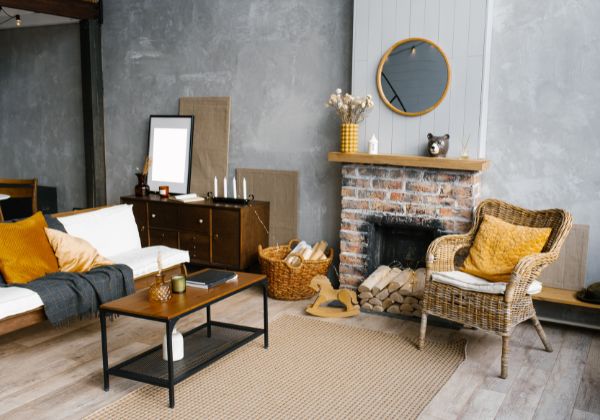 3. include Wall Art in your 2bhk flat design
Wall art is a great way to liven up your 2BHK flat design. You don't need expensive wall art to create a significant impact. A lovely print or a painting can also change the mood of the space. An oversized image or photograph of your choice will command the attention and set the room's tone. You can try a black&white photograph in a minimalist space or add color with a vibrant abstract piece.
You can also curate a gallery wall in your bedroom or living room by displaying a collection of art or photographs or adding wall hangings. Mirrors can be a great addition to your wall decor for your 2BHK flat design; mirrors reflect light, making a small space look bigger and brighter. You can try hanging an oversized mirror or displaying several smaller pieces.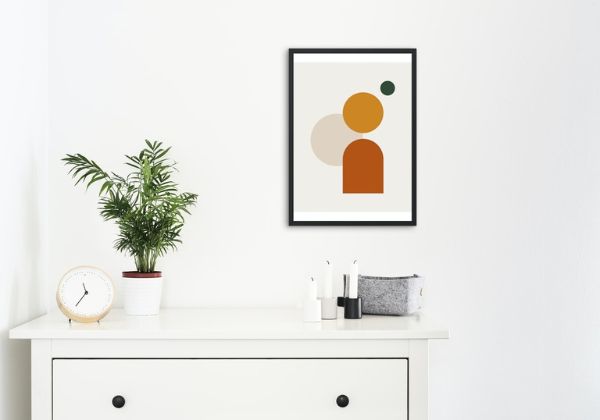 4. Bedroom 2bhk flat design
Your 2BHK flat comes with a 2 bedroom, a living room, and a kitchen. In big cities, 2BHK flats are primarily small, so you need to design them in a way that looks spacious and clutter-free. 2BHK flats come with a master bedroom; the second one can be your kid's room or a guest bedroom. You can choose a theme for your master bedroom.
Themes are not only for kids' rooms but also for adults. For your master bedroom, you can make a walk-in closet or a wardrobe with sliding doors; if this isn't possible, you can buy a captain's bed to keep your belongings in your bedroom's drawers. This is one of the ways to make your 2BHK flat designs look trendy.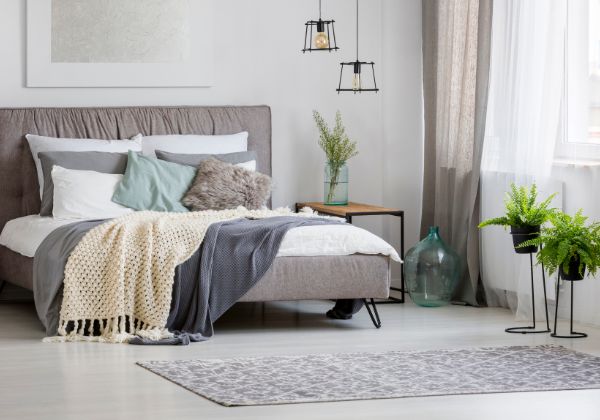 5. Items that combine appeal and function
If not every piece, ensure that most of the items in your 2BHK flat design serve a purpose other than aesthetics. A sofa bed or a daybed in your living room can be used as a guest bed. An ottoman with storage can be both decorative and functional. A portable center table can come in handy when entertaining at home and needing more space in the living room.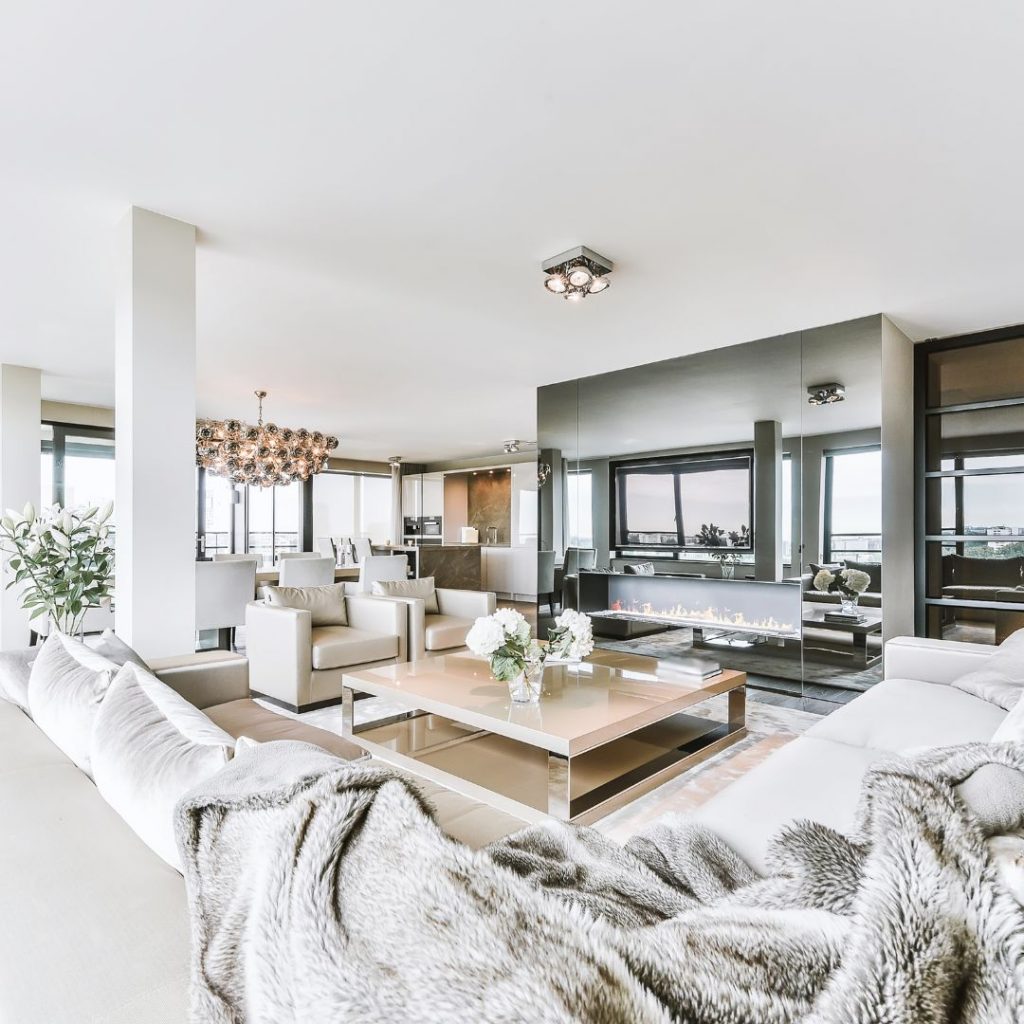 6. Lights that add to the wow factor
It is next to impossible to have a house with adequate natural lights, so that is when you can use artificial lights in creative ways for your 2BHK flat design. A wide range of lighting options is available; choosing the best lights will add glamour and appeal to your home without much effort. Lighting that is distinct and beautiful can also serve as décor elements. Do not be afraid of majestic chandeliers or one-of-a-kind fancy lights because they contribute to creating cozy and appealing spaces.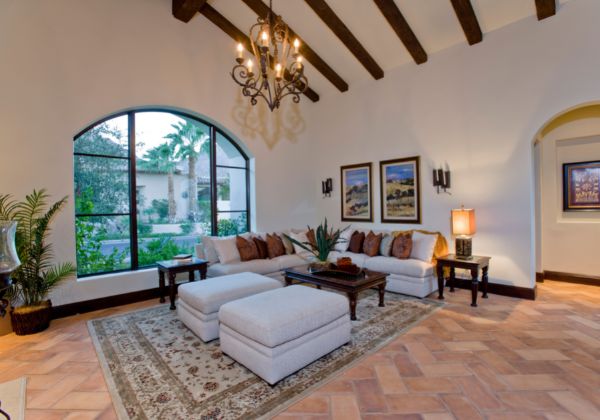 7. Placing of furniture away from walls
One of the best ways to make your small 2 BHK flat look spacious is by placing the furniture away from the walls. You can try putting your furniture pieces in the middle of the room; this allows them to create focal points in space. For example, you can place a dining table in the middle of your living room, giving the room a sense of openness. You can also make customized furniture to ensure maximum space utility. When you buy ready-made furniture for the decor of a 2BHK flat design, you have to force fit the furniture and compromise on the decor. But you can merge customized furniture easily with your other interiors. While you are designing your furniture, keep storage a priority in your mind.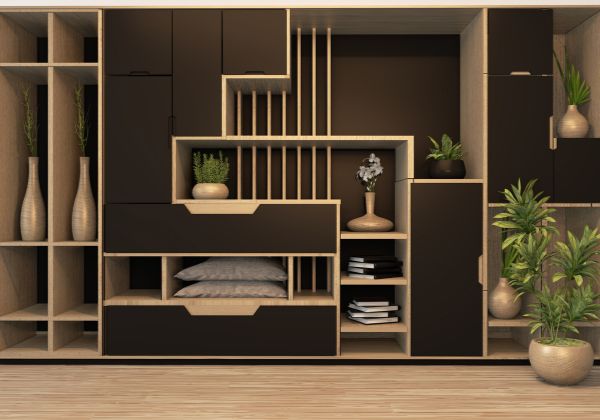 8. Avoid clutter and bring elegance and clarity to your design
When it comes to 2BHK flat design, the most important rule to remember is not to overcrowd the space with multiple pieces of furniture or décor. Select a few that will add a dramatic appeal and charm to your home. Instead of several smaller pieces, try a large piece of furniture or a large piece of art.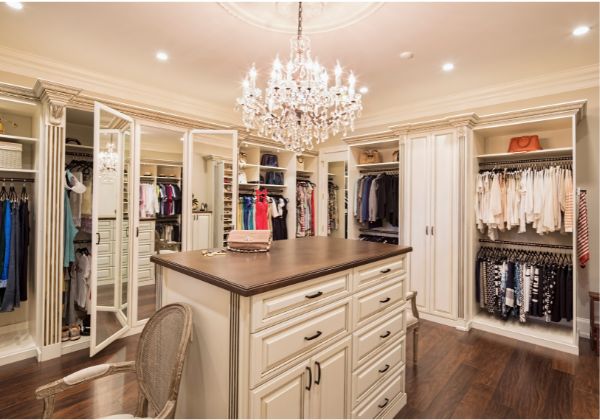 9. Better space utilisation
The apartment will be a compatible and functional home if space is used wisely. Make no exceptions. Utilize creative design to make the most of corners. For example, a tucked-away corner in your bedroom can be transformed into a cozy reading nook with a comfy accent chair and a small portable table.
Corner shelves, window seating with storage, false ceiling, and entryway storage units can help you maximize the use of the space for your 2BHK flat design.
We hope these ideas will help you to design your 2BHK flat.
2bhk flat design by HomeChromosome 
HomeChromosome is the best interior design firm from Bangalore, and they can help you build your dream house into reality. Homechromosome has an experienced and dedicated team that will listen and understand your needs and execute them into reality. Homechromosome will ensure you get the best interior designs for your house regardless of your budget or how small your space is. You can check their website and social media page for their previous work and portfolios and book a consultation. You can view our portfolio here and follow us on Instagram here. Email us at info@homechromosome.com for a quick response.