The plans of the modern duplex house interior design are very different from those of traditional homes. They can be two different styles, like traditional and modern, or two different colors and styles, or even two different styles combined. Even though duplex house interior design can be changed to fit different needs, it still needs careful planning and creativity to make everything work.
When this number goes up and there are more rooms, natural creativity comes out in terms of colors, style, and mood. When designing the interior design in duplex house, using too many stairs and windows can create an imbalance that takes away from the home's look. Some parts of split homes are more important than others, so building them takes more time and effort. Careful attention is needed to plan and carry out the design and decoration of these parts. Here are some of the best interior design ideas for duplex houses.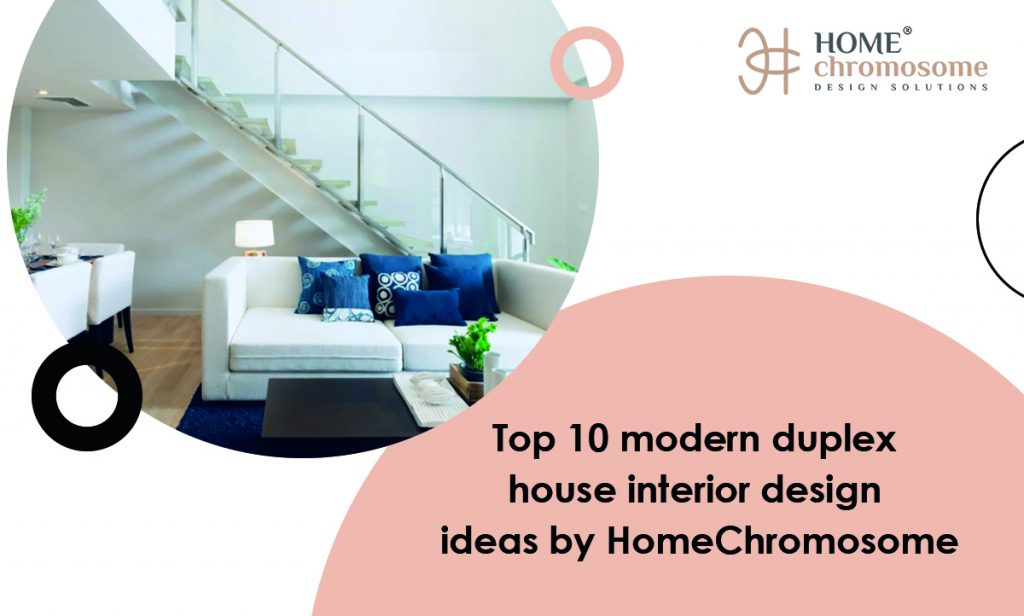 Modern duplex house interior design ideas
Modern duplex house interior design idea #1 – Putting color names on the floors
If one family lives in a duplex, color code the floors to show which is used for work and studying and which is used for rest and fun. Nowadays, when many work from home, setting clear limits between work and play at home is vital. Because of this, you'll be able to focus more on your job and relax more efficiently, all while keeping both parts of your life under control in the same place. This is a modern duplex house interior design in India. It works well for children studying because the room is separated in a way that helps them focus. Beige or a very light gray are two soothing colors that work well for painting the bedrooms on the second floor, which is where you'll find them. You can use brighter colors and decorations on the first floor, where the living room and study rooms are.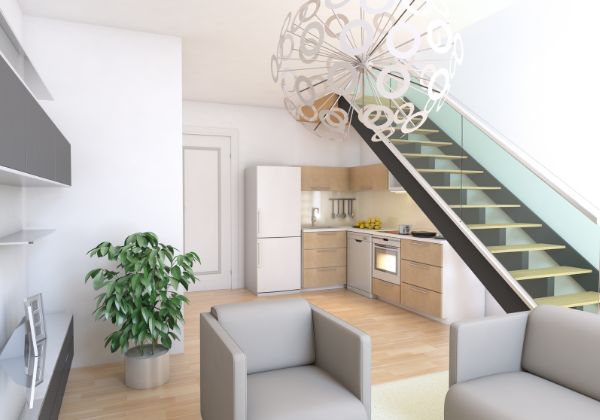 Modern duplex house interior design idea #2 – Set up a floor plan with plenty of open space.
A home with an open floor plan has no extra walls on doors, so it feels more like one big room. This is because all of the living areas are in the same place. The best thing about an open floor plan is that it makes the room feel bigger and more open. It also gives you more choices for how to set up your furniture.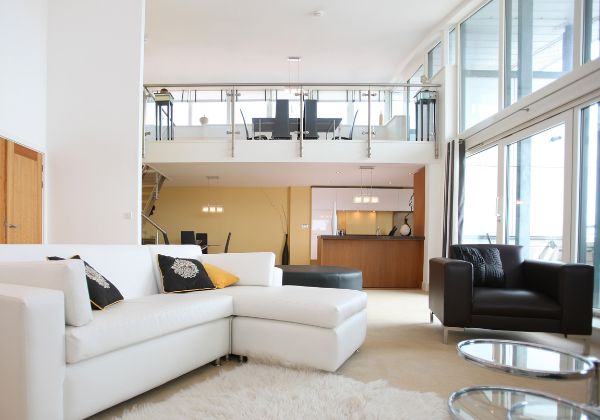 Modern duplex house interior design idea #3 – Zone Out Areas
The home office, the home theater or entertainment area, a storage room, and a powder room should all have different areas in the house, and these areas should be separated. Also, the open floor plan should be a puja room, a place for indoor swings, a formal seating area, and an informal seating area.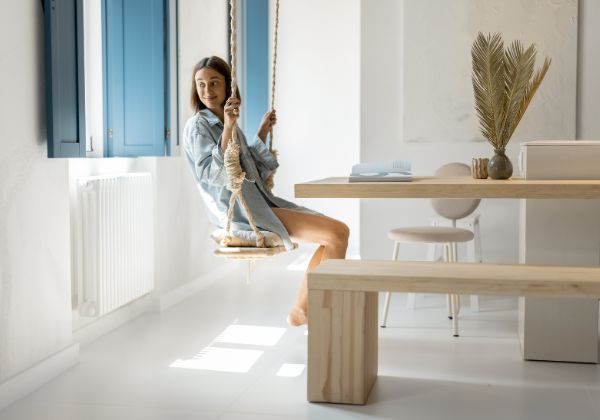 Modern duplex house interior design idea #4 – Unique Staircase Design
The staircase is one of the unique parts of a duplex because it connects the two floors of the house vertically and visually. Because of this, the stairs are one of the most noticeable parts of a duplex. It is highly suggested that the house's interior have a sculptural stairwell, like a floating staircase, a straight staircase, a spiral staircase, a curved staircase, a U-Shaped staircase, or an L-Shaped staircase. Try out a few different designs and types of material for the risers and treads of the stairs. Pendant lights, chandeliers, lighting that spreads out, or a rainy chandelier are all great ways to make a dramatic lighting effect.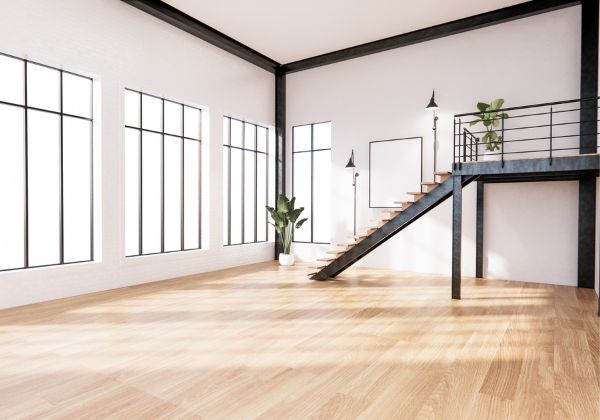 Modern duplex house interior design idea #5 – Set up a link between the inside and the outside.
Make a strong connection between the inside and outside of the house by putting in oversized windows, corner windows, and glass glazing. This will make the house look like it has more space. The landing at the top of the stairs should have full-length windows that look out into the world. This will let sunlight shine down the stairs for most of the day. If the duplex will be used as a separate home and planning hasn't started yet, one option for the interior design is to center it around an atrium or courtyard and put a skyline on the roof. This type of architecture will let natural light come in without interruptions, making a bright space.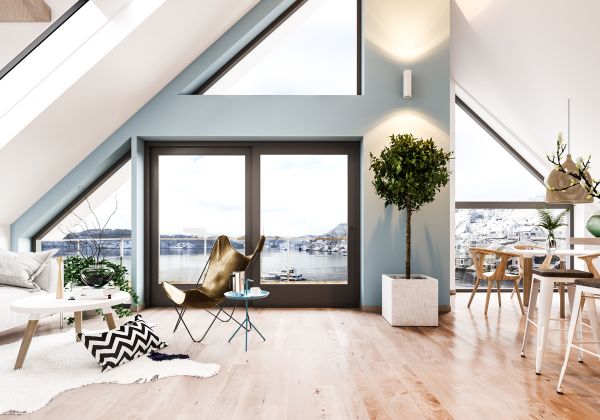 Modern duplex house interior design idea #6 – Make a living room with a ceiling that is twice as high.
A living room that goes up two stories is the height of luxury and sophistication, and nothing else can match. You can make an accent feature with a double-height wall and various materials, such as patterned or colored tiles, wall cladding, paint, textured wallpaper, or wallpaper with a design. The big wall can also be used as a canvas to hang drawings, photos, accessories, or a fascinating piece of art that stands out. A living room with a double-height ceiling can feel cozy with wooden furniture, rugs, warm colors, and different textures. The double-height living room could use some volume and glitz in the form of a chandelier with lights that fall or sculpted lighting.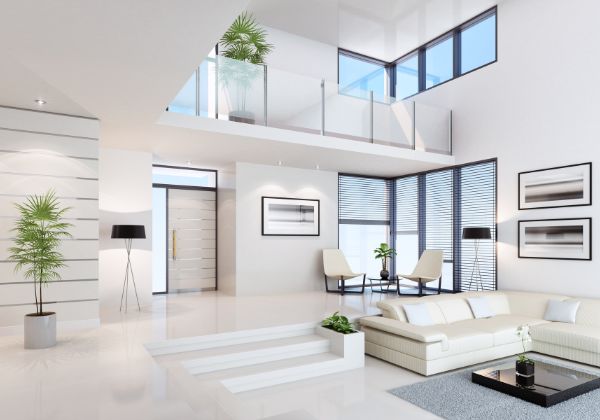 Modern duplex house interior design idea #7 – Make a more intimate place for people to hang out.
The shared areas are often too big in the latest duplex house interior designs. Using a floor rug to define a space could help you make it feel more like yours. After that, you can decorate your living room with an elegant dinner table set or a rug with more casual seating. The look can be pulled together with the help of end tables and coffee tables. You could even paint the wall in this room a different color to make it stand out even more from the rest of the duplex's decor. Build a nice, inviting space that draws people's attention and turns them into a place they naturally want to be.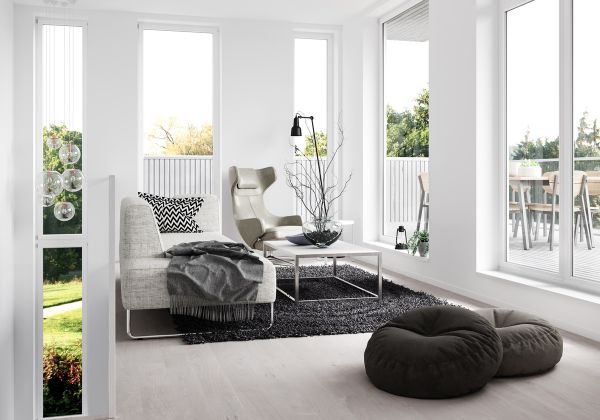 Modern duplex house interior design idea #8 – Furniture choices
When you look at duplex house interior design plans with many living spaces, you might think it's a hotel and another type of business lodging. That can be changed with stylish and up-to-date designs and a wide range of furniture, accessories, and other items. When picking furniture, sticking to the same set is unnecessary. Instead, it's essential to stick to a similar style. Choose chairs and sofas with similar finishes and colors, then mix and match their styles. Set them up in the different rooms of the house with furniture and fabrics that have the same style. If you do this everywhere, it will change the way your home looks and feels while keeping the design's flow.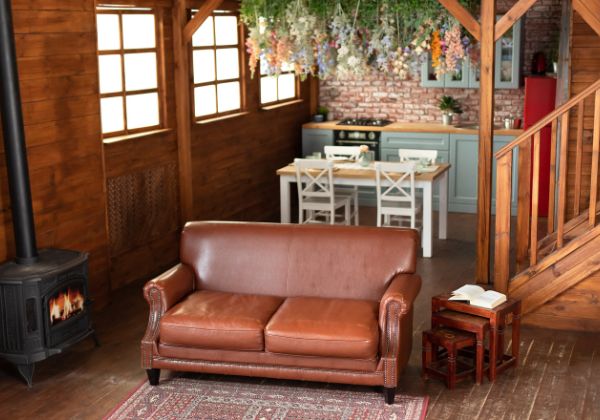 Modern duplex house interior design idea #9 – Make the exterior of your house look nice.
Most independent modern duplex house interior designs have higher and bigger fronts, so there is a lot of room for creativity in the style of architecture. If you're willing to spend money to make the outside of your building stand out, you might get some ideas from this one. Brink has a charming poetic look, which helps give the home's brick wall a winsome look that stands out from the rest. The facade has a screen pattern of 10 to 12-mm vast flats of mild steel set between brick palettes. You can't see the metal rods from a farther distance, but you can see the lines of moving bricks.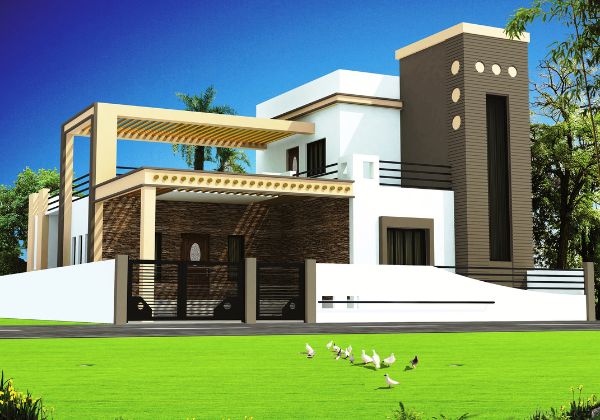 Modern duplex house interior design idea #10 – Putting your style with modern design together
In some cases, the style of your home has already been chosen. For example, even though this place has a strong sense of industrial design, it is easy to find modern influences. You can make a warm, welcoming space that screams "modern aesthetic" by choosing low-slung, mid-century-style furniture. A great way to add a modern touch to your current design is to change the light fixture with a modern sculpture that makes a statement, like this classic chandelier. This is just one example of an excellent way to do this. When you do this, ensure that the two styles you are mixing still have some things in common, like the colors, patterns, and metal finishes you use. If not, it can look like a jumbled mess that is neither modern nor industrial.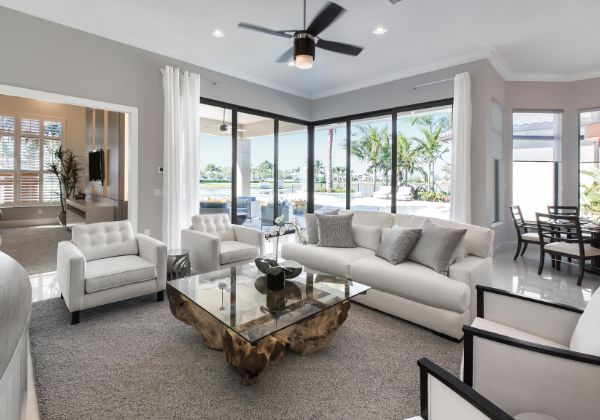 Modern duplex house interior design ideas by HomeChromosome
A typical apartment differs from a duplex house with two different living units. Interior designers in Bangalore with a lot of experience must plan and create both levels with great care. In this way, the Bangalore-based interior design company, HomeChromosome, is perfect and can greatly help you. Happy homing! Contact HomeChromosome to know more. You can view our portfolio here and follow us on Instagram here. Email us at info@homechromosome.com for a quick response.