Study table interior designs are essential for an urgent demand for adequate study tables at home as society shifts to remote working and learning modes. After all, working or studying while lying on a laptop cannot be the best long-term solution. After all, first off, you don't want to dirty up your bed, and second, you may get back discomfort that would last the rest of your life.
Therefore, it would be great if you quickly made alterations to your bedroom to incorporate functional, space-saving study table interior designs. Your issues with working from home and studying from home will be resolved with the help of these modular Study table interior designs. Even when you're not working remotely, keeping a study place in your bedroom may be helpful, especially in tiny homes with limited space. Prepare to go through our selection of Study table interior designs.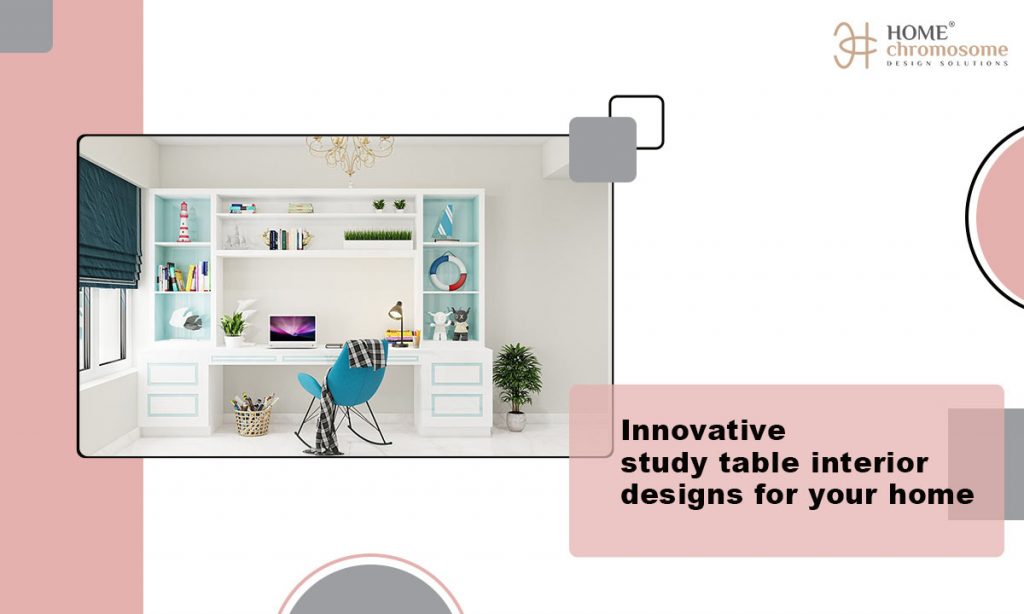 Here are some of the different types of study tables
These tables are extremely useful for people doing long hours of work as they allow students to keep a pile of books, stationery, and many other things in one place, and they do not get tired while studying because they can change their positions while sitting or standing.
Computer Table
The computer desk is one of the most used study table interior designs at home. These contemporary study table interior designs provide space for all of your technology. It offers effective organizing to increase productivity and attention. This design elegantly combines simplicity with storage, making it an excellent option for those who spend a lot of time at their workstations.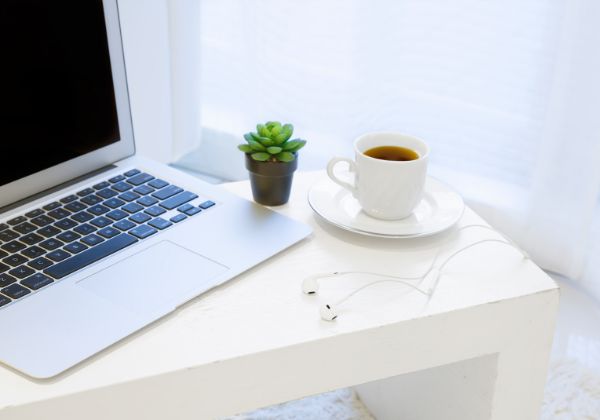 Floating or Wall-mounted Desk
Invest in a distinctive wall-mount study table to shake things up. Saving space is possible with a wall-mounted or floating desk, which is today's top desire if a genie comes! There are many shelves in these study table interior designs for students, allowing you to store your necessities and accessories more easily. Additionally, you can enhance the appearance of your room by using the top shelf as a display unit. A wall-mounted study table that has storage functions as both a table and a place to keep your books.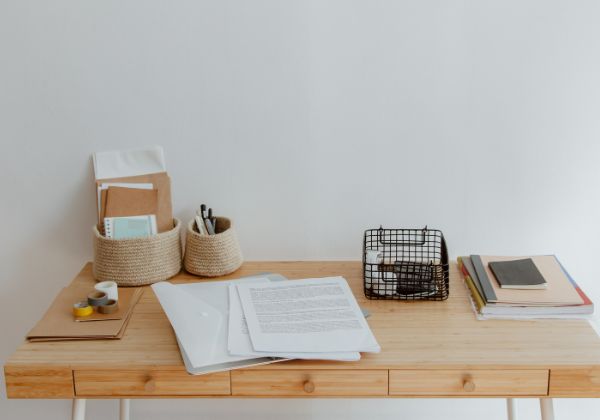 Writing Table
A writing desk offers a reliable substitute for innovative study table interior design. These have a regal appearance and raise the attraction of whatever area they are in. You can correctly store your file and essential papers in the drawers while keeping them hidden. The upper shelves may be utilized to display mementos you have gathered during your life or items that will make you smile while you toil at your study desk.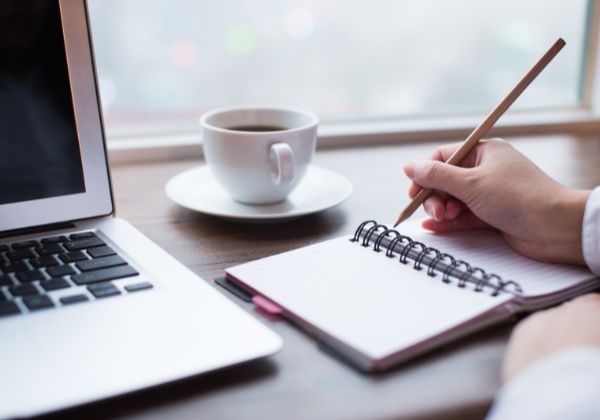 Square Desk
Another practical solution to a lack of space is constructing a corner study table for students. A corner desk may serve as an excellent work-from-home unit, as the epidemic has forced most of us to work from home. The legroom offered by innovative study table interior design for adults and students is, to put it mildly, extraordinary and gives you the room you need to stretch in between tasks. You may spread out and work comfortably on the surface while maximizing your time working from home.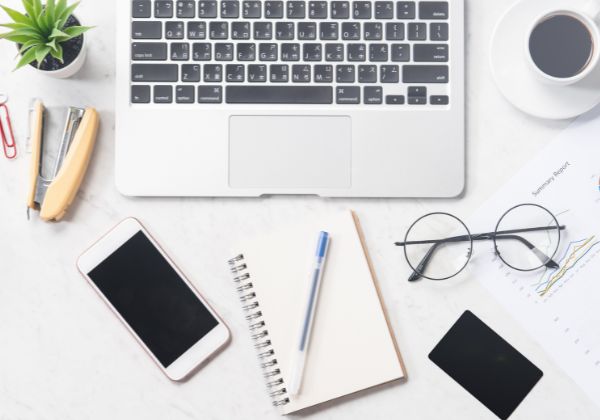 Executive Table
The Executive Desk is the ideal study table style for people who want to work like a boss. You have plenty of room to work in the rectangular workspace, and the drawers let you neatly and securely store crucial documents while keeping them out of sight.
Study table interior design for bedroom
Study table interior design #1 – Simple
This one is one of the most straightforward study tables among bedroom decor ideas. All you have to do is arrange things such that your bed is affixed to the wall on one side of your bedroom. Choose a study table with two handleless drawers in a dark wood finish for a straightforward study/bedroom arrangement. This kind of table's breadth and height make it ideal for a study table in a tiny bedroom. To keep the area organized and clean, set the study table against the wall. As shown, a study unit may be paired with a straightforward bucket chair and a floating shelf unit.
Study table interior design #2 – TV Stand with a Study Table Attached
Everyone in a room is aware, this may require some space. Why not use The TV unit with an attached study table interior design if you want a TV and a desk there? This small, mounted-to-the-wall TV device doubles as a study. To aid you with storage in the bedroom, the TV unit comes with handleless open shelving at the bottom and open-shelf floating cabinets at the top. An extended desk component is included in the storage unit at the base of the TV shelf, making it possible to use it as both a desk and a storage space. A bucket chair for the study table will help you conserve the room even more. The piece makes a great study table for tiny bedrooms. The TV/study unit's white laminated surface contributes to the creative style of the space.
Study table interior design #3 – Hidden Study Table
So, if you enjoy folding furniture, you should try this one out! The bed in this bedroom is a plain rectangle with a headboard made of a hardwood slab with a laminated finish. A floor-to-ceiling storage container with a hidden study table is constructed using the same hardwood laminate finish. A feature of the study table is a foldable, handleless desk section that can be dragged out to open and folded back to close. When not used, the study table is concealed without obstructing the space's tidy furnishings. This modular study set may save a tonne of room for millennials who pick uncomplicated, uncluttered environments.
Study table interior design #4 – Smart and small Study Table Corner
Some of you might object to using a large study table interior design. You may thus choose a tiny study area that won't take up much room in your bedroom and keep things understated. The study unit includes a direct desk fixed to the wall and has a bookshelf unit perched on it. To take up the least amount of space in the bedroom, the study desk is set up in a corner. To match open spaces like this one, pair it with a straightforward plastic bucket chair!
Study table interior design #5 – Wall-mounted unit with individual study table section
A wall-mounted study cabinet with handleless drawers and a hardwood floating open rack to shelve the books are included in this bedroom. The study table interior design might be ideal if you desire a dedicated study area in your bedroom. The wall slab that serves as a shelf for books and displays is below the study unit. There will be little space in the bedroom needed for this study set. A bucket chair attached to the study table also helps conserve space.
Study table interior design #6 – A Contemporary Bookshelf-Cum-Study Table In Bedrooms
The interior design of a home benefits significantly from bookcases. However, they occupy space, which is essential in tiny places. Here's an opportunity to save some room if you are dealing with space constraints and can't find a method to have a study area and bookcase. The bookshelf unit has a connected study desk with storage cupboards at the bottom. The bookshelf extends from the study table to create an intelligent modular bedroom furniture option. Additionally, the study unit incorporates a floating ceiling storage shelf to keep the area tidy. Use this study table interior design if you have a space for the bookshelf unit.
study table interior design by Homechromosome
Make sure the workstation has enough space for movement. You should have no trouble sitting, standing, pulling out a chair, or opening and closing drawers and doors. To be sure your furniture will fit in the space, check the product dimensions before you buy. Homechromosome can help you get this study table interior design. If you are looking for the best home interior designer near you, please contact us. You can view our portfolio here and follow us on Instagram here. Email us at info@homechromosome.com for a quick response.