Interior design trends: You may have added some new things to your list to do, but it makes sense that you would also want to give your house a makeover. We made a list of current interior design trends you can watch and use in the coming year by looking at what was popular in 2022 and will still be popular this year and what new trends will be worth spending on in 2023. These latest interior design trends were made by looking at what will still be on the top trends charts in 2023. Many things on this list are expected to be prominent in home design. Some of these things are colors, decor that makes a statement, art deco, enclosed kitchens, and more. Here are the most popular new interior design trends in 2023, along with easy and practical ideas for using them in your area.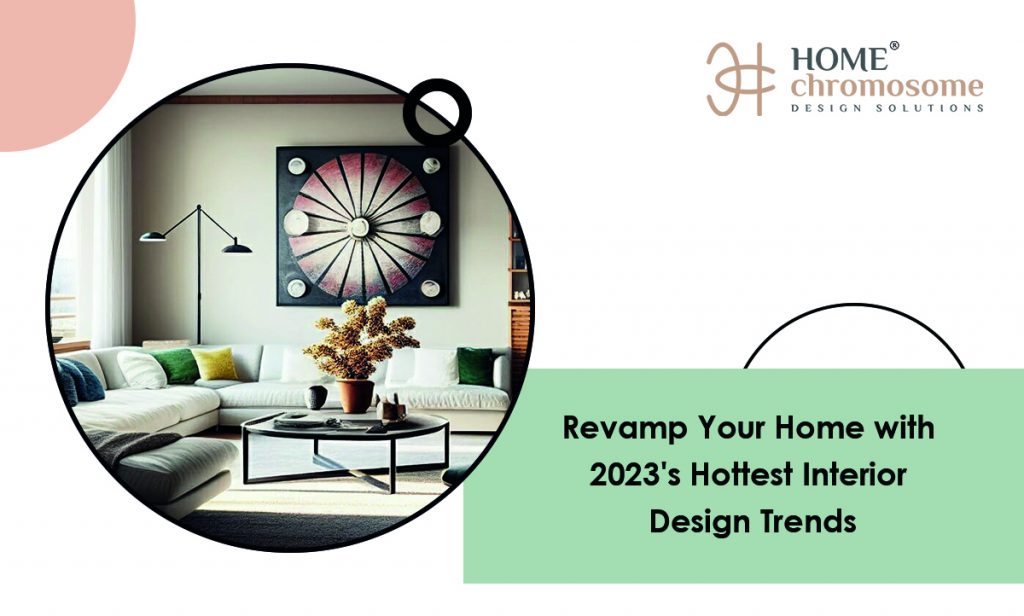 Interior design trends 2023
Interior design trends #1 – Art Deco
The art deco lighting style was trendy in 2017, so it shouldn't be surprising that Art Deco will make a comeback in 2023. During the 1920s, this was all the range. Often, the shapes of the items are smooth and uncluttered, giving them a "streamlined" look. They are easy to spot because they have uniform patterns and geometric shapes. When it comes to Art Deco, you'll see a variety of finishes, from steel to chrome to polished bronze, that give it the smooth, streamlined look that is most associated with it. The finish, which usually results in gold details, gives it the look that is most associated with it. The finish, which usually results in gold details, gives it the look that is most associated with it. Imagine a room with marble floors, tables with gold edges, and handles and knobs made of gold. 
Interior design trends #2 – Enclosed Kitchens
The bedrooms and kitchens are the parts of a house that are used the most. As it has always been, the cook's personal choice is the essential thing to think about when choosing between an open, close, or hybrid kitchen layout. The kitchen is used often at all times of the day and night. They get a lot of people walking through them, which makes them busy. At first, an open floor plan might seem like a good idea, but you will need more than that in the long run. The space in an Indian kitchen is usually tight. This design separates the kitchen into its own space, which many people like because it gives them more privacy than other choices.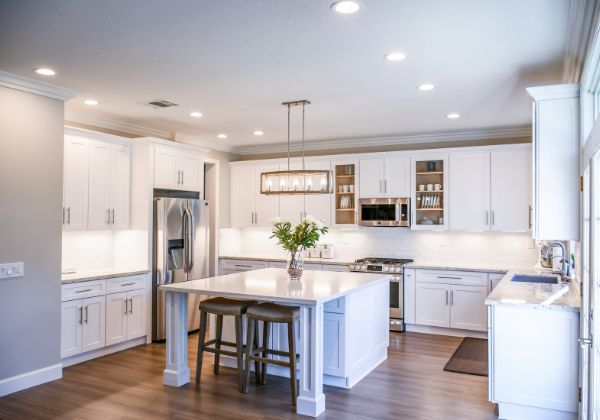 Interior design trends #3 – Statement rugs
Think about the feeling you want the area to have. Try to create the same atmosphere in this room as you have in the rest of your home. A rug may be the only piece of art in a room. Statement rugs can grab your attention by drawing your eyes away from the center of the room and towards the edges. This lets you slowly take in all the other design elements in the area.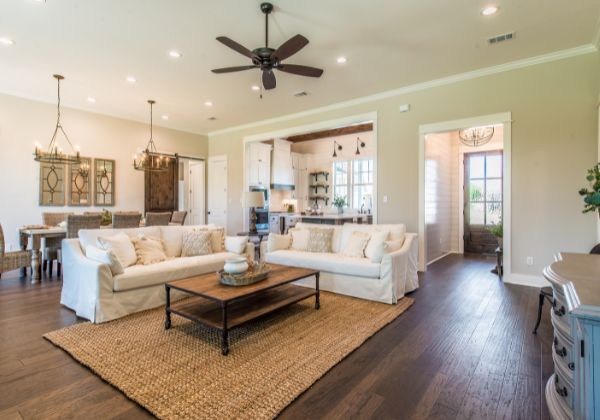 Interior design trends #4 – Go green
How will our long-time choice of bringing plants inside, which we already know and like, change in the future? As indoor-outdoor living becomes more popular, it gets harder to tell the difference between the two areas. These Interior Design Trends can also discuss indoor rockeries built to house bigger, wilder indoor plants. Shortly, this movement will help these offices. Over the past three years, we have done our best to keep many indoor greenery items, such as statement plants and floral themes. Even though this feeling is powerful now, it is becoming very different. Nature's randomness and flaws have a much more significant effect on trends than rich and perfect settings.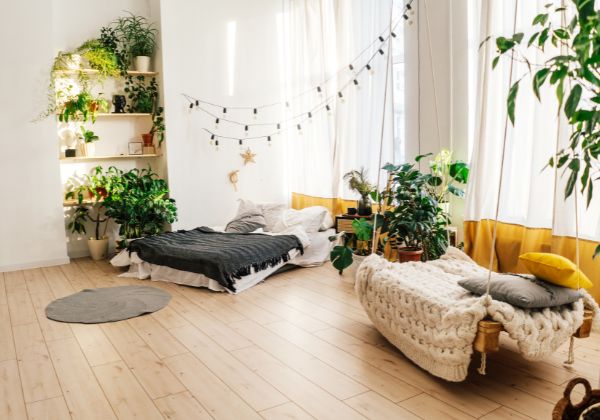 Interior design trends #5 – Bold Kitchen
We like moody, dark colors because they make places feel like they have a purpose. People who aren't afraid to try new things or get their hands dirty are the kind of people you'll find in a bold kitchen. These home design trends are for rebels who know what they want and have a free-spirited, creative personality. Simply put, people who are honest and brave have a place in this kitchen.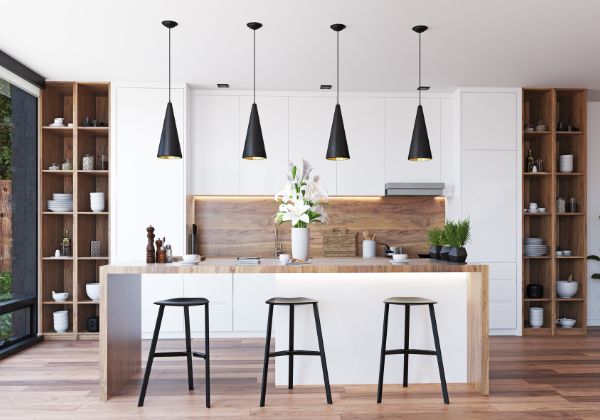 Interior design trends #6 – Mixed Eras
The new year will soon be here, with rounded sides, eye-catching details, and comfortable furniture. No matter your taste, the Interior Design Trends that will be most popular in 2023 will make homes cozier than ever. Most interior trends take bits and pieces from many different times and ages. When interior designers (or even regular people) take the best parts of different times or styles and use them in their work, they often create a interior design style. Rich people don't show off their money like they used to. Now, luxury can be seen in more subtle and natural ways.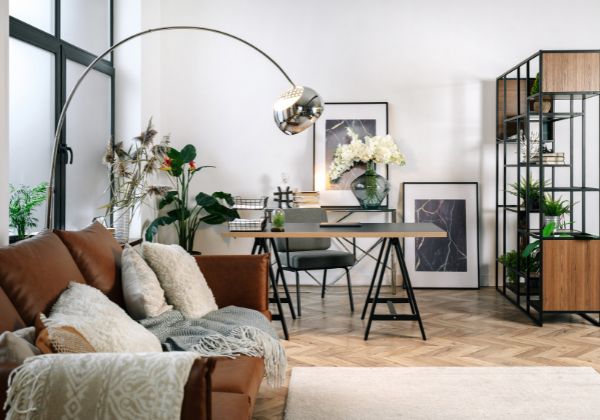 Interior design trends #7 – Natural Stone Slab
Marble, granite, and onyx are all natural stones that can have a big effect on the design of a building, whether it's a home, a business, or an office. People have known for a long time that natural stone is one of the most expensive products that can be used in building and decorating. Stone could make a big difference in the place where you are building.
Natural stones will make the room look grand, keep the heat out, and make the people inside more comfortable. When natural stone is used to decorate the inside of a room, the atmosphere and level of comfort are quickly improved. In addition to the living room, bedroom, and kitchen, the bathroom must have suitable natural stone. If your needs, the quarry's location, and your idea for it all match up, the curator of the quarry can help you make a unique choice.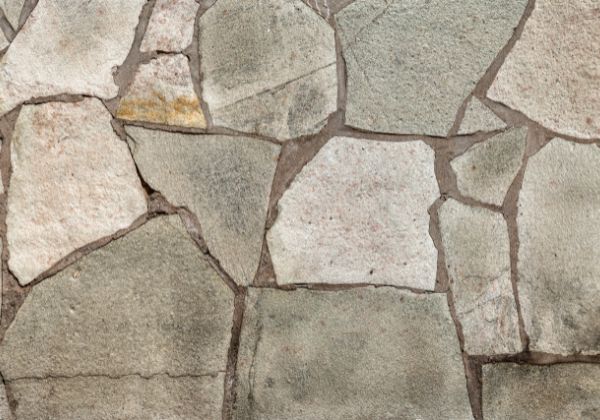 Interior design trends #8 – Smart Multi-functional Spaces
In the future, it will be increasingly common for people to use rooms creatively to bring their homes together. With the help of a well-organized plan, you can get rid of a lot of the clutter. Since there is so much work from home, any area can be turned into a portable office. Current interior design trends don't have to mean buying new furniture. You only need a chair, a table that can be used as a desk and a coffee table, and maybe a lamp that you can turn on and off whenever you want. You could also run your side business out of your living room.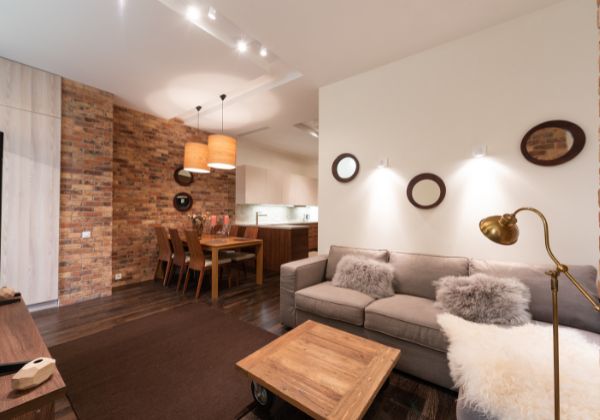 Interior design trends #9 – Sustainability
Glass can be shown off in many ways, like by putting it on walls or using it to hang oversized pendants. So, you should do what nature does and eliminate as much plastic as possible. Choose a layout that uses less energy and requires fewer appliances, heaters, and lights. Choose products that are good for the earth and have been recycled, repurposed, or made from legal sources. Recycled materials are a broad term for jute, bio-glass, recycled metal, and recovered wood. Don't change the color of your finish from green.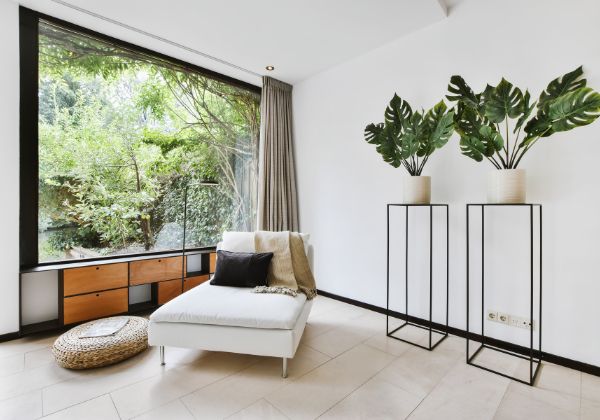 To conclude…
We might also see global impacts on how people decorate their homes in 2023. As part of this trend, parts from many different cultures are added to the design of different rooms. Influences from other parts of the world can give a room a sense of discovery and adventure and help you personalize it with trip experiences and stories you'll want to keep and share for years. If you are considering changing your home's appearance this year, you should keep these interior design trends in mind. HomeChromosome takes the right step and helps transform your home. You can view our portfolio here and follow us on Instagram here.