When you think of 3bhk interior design, the first thing that comes to mind is how much more space there is for the many interior design ideas for three-bedroom houses floating around in your head. But when it comes to an apartment having three bedrooms doesn't mean that it's tremendous. A wide range of floor space can be discovered in a house of this size. Some can be very big, while others can only be up to 1000 square feet or even less. Because of this, the ideas you choose for 3bhk interior design must be well thought out and well planned if you want it to look elegant and appealing.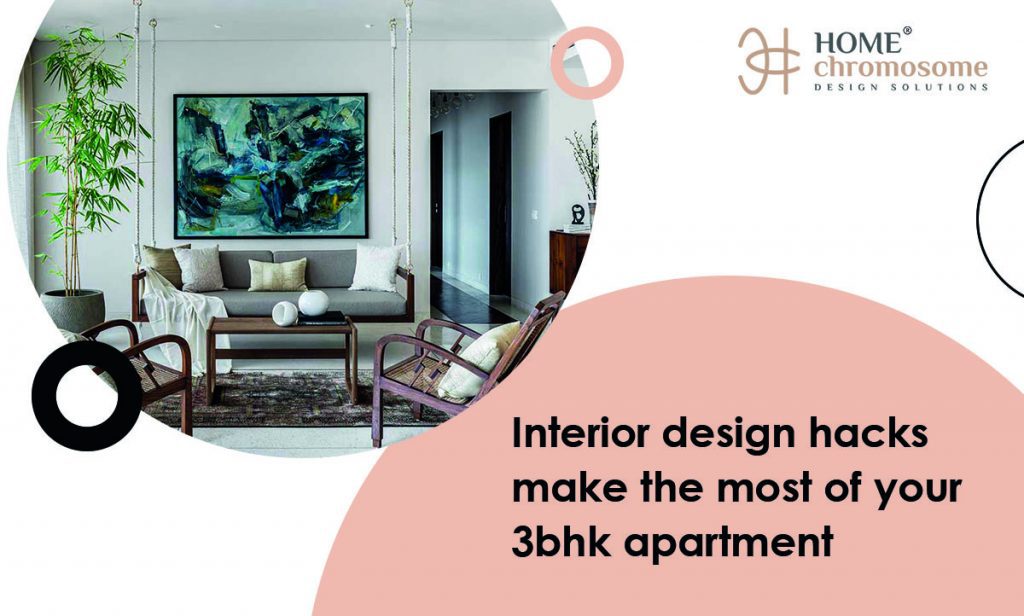 But before you start decorating and designing your home, there are a few things you need to keep in mind to make sure 3bhk interior design ideas are built on the foundation.
3bhk interior design ideas
3bhk interior design idea #1 – Color as a theme
Instead of painting the entire room with one color, a popular trend right now is to divide the wall's color. Color blocking is a fun and exciting way to make a 3bhk interior design feel fresh and new on a tight budget. Regarding how the space works, it might be helpful to divide off a part of it to make a breakfast nook, a study corner, or both. Instead of painting the walls the primary color, it is suggested that you paint the ceiling a bright color instead. Keep in mind, though, that a darker color may give the impression that the ceiling is higher than it is. This should be a warning to people who live in small apartments. When you use colors that are very different from each other, you can make a space that is both warm and interesting. Using one color for the wall and the other for fabrics, furniture, and accessories, you can create a dramatic and put-together look with two colors at opposite ends of the color wheel. Painting old furniture is a good idea to give it a much-needed revamp and give it a new lease on life.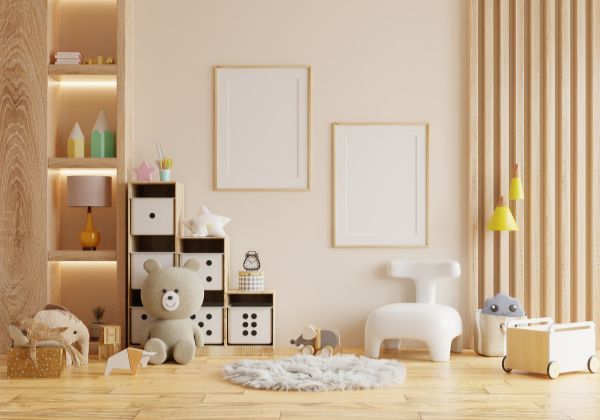 3bhk interior design idea #2 – Bohemian Style
These stylish rooms, which are full of light and have bohemian-style touches, can also be used as hallways. Rustic accent furniture, Naturalist pendant lights, handmade ceramics, and bohemian carpets create peaceful spaces between the more expensive and larger pieces. The luxurious addition of beautiful travertine accents, like kitchen installations, side tables, coffee tables, and elevate these warm natural elements in a way that is both seamless and elegant.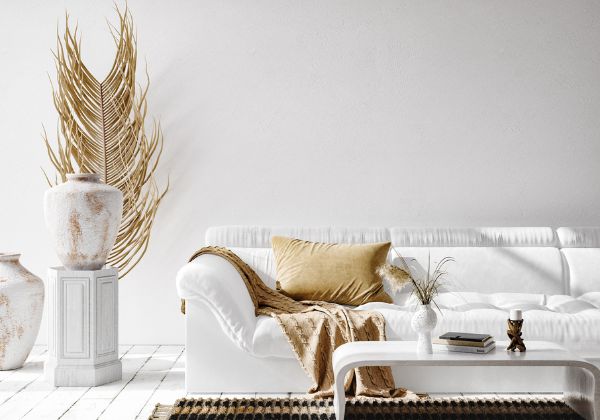 3bhk interior design idea #3 – Minimalistic
The small, simple interior is a peaceful haven with warm white walls, velvety furniture that matches the table, and soft floor coverings. This 3BK interior design has a lot of space and is very high-end, even though its design is effortless and calm. The living room can have an open layout and a beautiful double-height void. The space can be lit by natural light that comes in through the big windows and slowly fills the room. You can also go for the high ceiling above the beautiful travertine table in the middle of the room.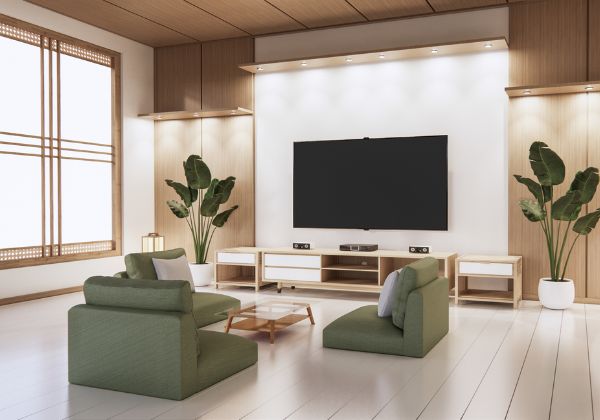 3bhk interior design idea #4 – Earthy Theme
An earthy 3bhk interior design will bring back the idea of living in a good way for the environment like it was in the past. Because there is a thick layer of rammed earth on the building, it gets less heat from the sun. It makes the temperature drop by anywhere from 7% to 10%. In response to the global climate crisis, less energy is needed to do passive things that last for a long time. Both the outside and the inside of this home have natural elements that come together to make a minimalist design that is very nice. For climate change, it is crucial to make a concerted effort to cut your carbon footprint at work and at home.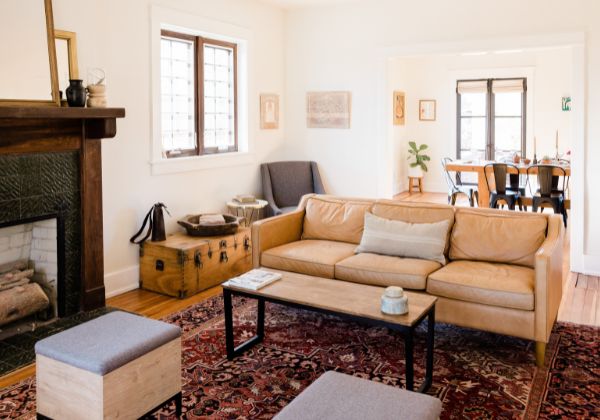 3bhk interior design idea #5 – Big and Bold
One of the most popular trends in the 3bhk interior design right now is the use of bright colors and patterns that stand out. Accent pillows in slightly different shades of a bright burgundy or wall art with a design that is distinctive from the rug but still goes with it. The trick is to focus on being bold and bright without going too far. Because bright colors can take over a room, it's best to start with a muted color scheme and choose just a few key pieces to be the room's focal points. Also, check out the visually appealing world of color blocking. Whether bright or intense colors are used to design the space will depend on what the customer wants.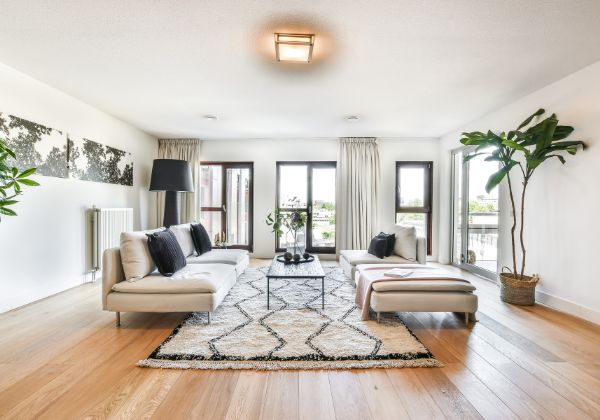 3bhk interior design idea #6 – Retro Futurism
When this design pattern is used, it makes you think of the past. There are a lot of products with these kinds of ways on them. They usually have sharp angles and bright colors, like neon green and brilliant purple (black, white, and gray). It's a great idea for building a 3bhk home, especially in places like the kitchen and bathroom. Modern furniture for these rooms tends to have a simple, minimalist style, which gives the impression that the room is spotless and well put together.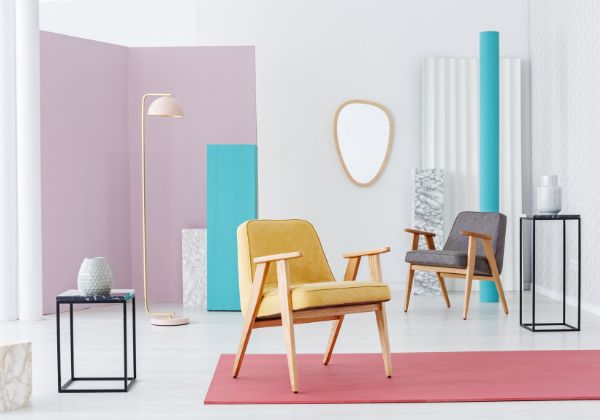 3bhk interior design idea #7 – Using Mirrors
Another tried-and-true way to improve the look of a 3BHK home's interior is to put mirrors in small rooms. Massive mirrors are an intelligent way to deal with low light because they reflect natural light around the room, making it look bigger than it is. A full-length floor mirror that goes all the way up the wall could make a dark, crowded hallway or part of a room with little natural light look like it has more space than it does.
3bhk interior design idea #8 – Light
The window coverings in the rooms of a 3BHK home design are simple and white. This lets in more light and gives the impression that the rooms are brighter. If your ceilings are low, you should use a pendant light with a white shade so that the room doesn't look too busy. Even if the floor plan doesn't change, adding height to a room makes it look bigger, even if it's the same size. Using a light source higher up in the room and lights at eye level, like lamps, scones, and other unique table items. A globe lamp shines a light on the darkest parts of the room, and a big mirror shows how high the ceilings are.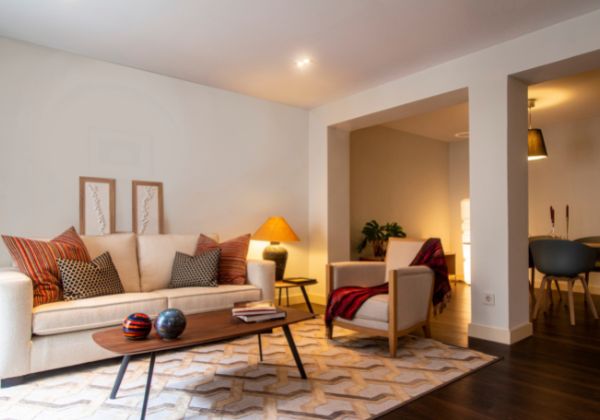 3bhk interior design idea #9 – Nature-Centric
There is a lot of evidence to support the idea of biophilia, which says that people tend to say they are happier when they live in places with many plants and animals, like trees and greens. You can make a house like these 3bhk plans if you choose a design theme that focuses on nature and the things found in nature. You should bring nature inside by growing houseplants and hardy outdoor plants that can live in window boxes or on the patio. In the past few years, fake plants' quality, sometimes called "artificial plants," has improved a lot. High-quality fake plants that look like natural plants but don't need to be taken care of are the best choice for people who want to get the look they want while spending less money, time, and effort. You can also buy indoor hanging plants and the tools you need to make your hanging terrarium.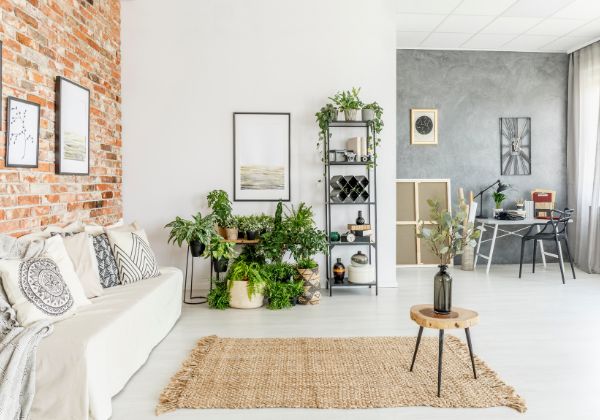 3bhk interior design idea #10 – White
White walls aren't just a trend for clean and bright places; they're also a way to make a 3Bhk home feel bigger. White walls are famous in areas that are clean and bright. Neutral colors, like tan leather, wood, and woven textures, are best when choosing colors. But it's a good idea to keep some bright colors in art and decor. If you have a limited amount of room, choosing see-through furniture may make the room look bigger than it is. Things like glass, Lucite, and acrylic with smooth, shiny surfaces and finishes give off an air of refined sophistication. Combining clear furniture with your favorite colors, accessories, and natural accents is a better way to create a style that dresses up those awkward nooks without attracting attention to itself against bright walls. This is the kind of style that makes those awkward spots look better.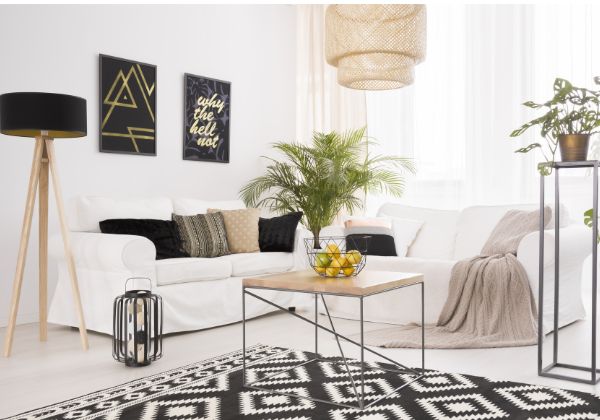 3bhk interior design ideas by Homechromosome
Homechromosome gives its customers personalized 3bk interior design and ensures that their plans are carried out without trouble. HomeChromosome has a team of professionals ready to help you with anything you need to make your house feel like a home. Let our skilled professionals assist you! You can view our portfolio here and follow us on Instagram here. Email us at info@homechromosome.com for a quick response.