1 Bhk bedroom design: Multipurpose are those that can be used for more than one thing, like a bedroom that can also be a home office or a terrace that can be used for both eating and cooking. Because of the demands of modern life, most of us live in homes that are smaller than they used to be. One creative way to deal with the problems that come with these smaller homes is to make rooms that can serve more than one purpose. Today, we've compiled a list of some of the most creative ways to make rooms that can be used for multiple purposes. These include using space-saving interior design techniques and unique pieces of furniture that can be used for multiple purposes.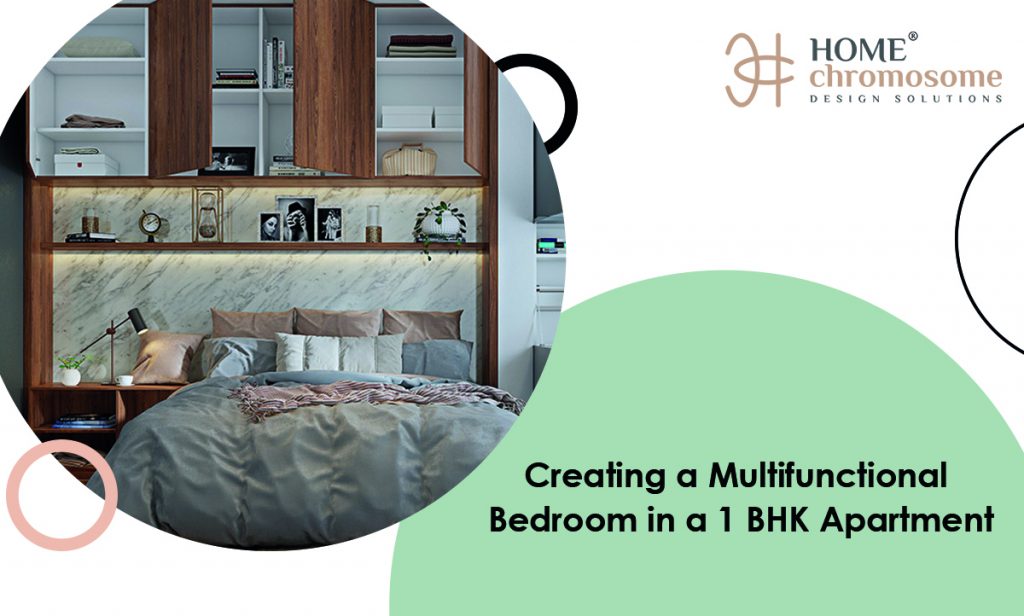 1 bhk bedroom design ideas
1 bhk bedroom design idea #1 – Use walls to separate the main space from the rest of the room.
A 1 bhk bedroom design can be converted into a multipurpose place using partitions. You could use a partition to split the space into different areas within the same room instead of building a wall between the rooms to make two completely separate rooms. You wouldn't have to pay to build the wall. You could have one big room and use partitions to make a multipurpose living room that you could use for reading, writing, socializing, or working out. The best choice for you will depend on how big your room is.
1 bhk bedroom design idea #2 – Use furniture to separate spaces.
Using chairs is one of the most accessible design concepts for multipurpose rooms that can be used in any 1 bhk house design. You can get the same result without using partitions by arranging your furniture in the main space to create different zones instead of using the space as it is. Using this method, you can use a large room by dividing it into several smaller rooms. When defining how a space is used, this kind of interior design makes it easy and quick to do so in rooms with more than one purpose. Sofas, chairs, bookshelves, blinds, desks, and curtains are all examples of room dividers that can be set up in different ways to create different zones quickly.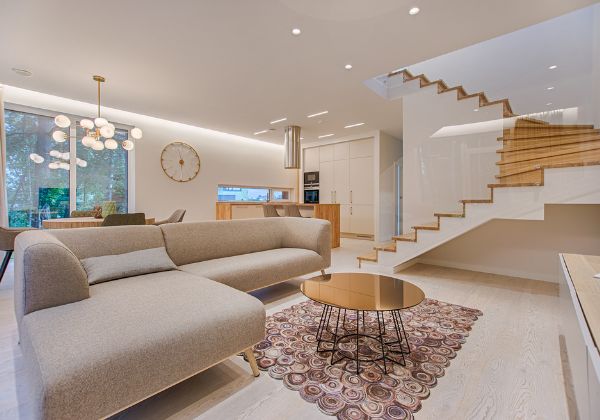 1 bhk bedroom design idea #3 – Use Sliding Doors
Sliding doors are a great option to divide your 1 bhk bedroom design into different rooms that can be quickly joined to make one big room. This can be done by sliding doors between the different parts of the room. If you want to combine two separate rooms into one more prominent space stylishly, you could put sliding doors inside the walls that separate the two rooms.
1 bhk bedroom design idea #4 – Use your space as well as you can.
To figure out if you need to split your 1 bhk bedroom design into different zones, you might need to make better use of the space you already have. For example, you could put a sofa bed in the main room, which could be used as a sitting room during the day, and a bedroom for guests if needed. This would make it possible for the space to serve two goals. You could also put a desk in one of the room's corners. It could fold up out of the way when you want to use the area for living but opens up into a full-sized desk when you want to use it as an office.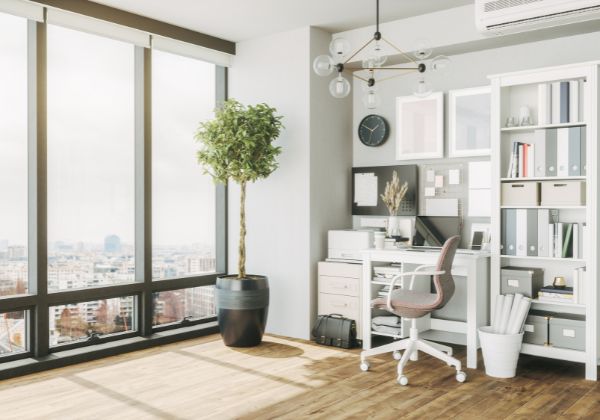 1 bhk bedroom design idea #5 – Lighting
Traditionally, one of the best ways to define the different parts of a room is to use its lighting well. If you want to do the same thing in your 1 bhk flat interior design, you should do the same. Make the area a place to read by putting a simple reading lamp next to the sofa or using lighting to draw attention to certain parts of the room. You could hang some fairy lights on the side to make a place to sit and relax at night, or you could light up one part of the room with an intense light for working and another with a softer light for resting. In either case, there are a lot of options. Have fun trying different ways to use lights to give different parts of your 1 bhk house design a sense of purpose.
1 bhk bedroom design idea #6 – Clever Storage Solutions
When you try to use a room for many different things, it can quickly become cluttered with too many things. One way to build a manageable multifunctional 1 bhk design plan is to buy intelligent storage solutions that let you hide the clutter without taking up more space. This approach is one way to keep the room from getting too crowded. A wheeled cart that is easy to move out of the way is the best way to store art and teaching supplies. When you have people over, you can use the ottomans as seats; when you don't, you can put your toys in them. And if you work from home, you can combine a desk and storage room by putting a desktop in a filing cabinet.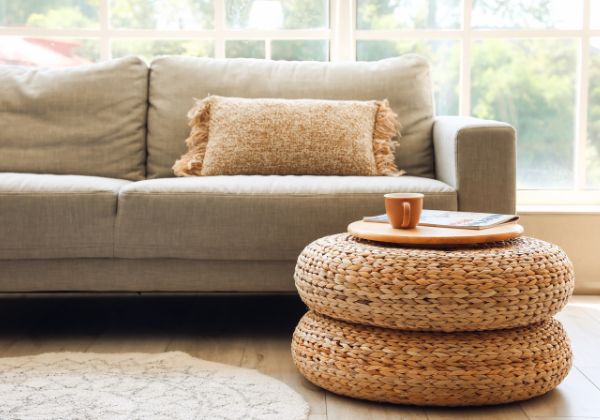 1 bhk bedroom design idea #7 – Colors
Any color can go with neutral tones. Before you add new furniture and tools to your flexible space, please give it a fresh coat of paint in a color that goes well with everything else. This will make the area look like it has less stuff. Putting away toys and other things associated with kids makes a room feel more adult, and painting the walls in a trendy neutral tone makes it easier to focus at work or school. Try painting the walls a light color if the room is small. Polywood shutters give the impression of more space when used with light-colored walls, trim, and ceilings. On the other hand, a darker neutral color and stained hardwood internal shutters can hide the dirt from children and pets, making the space look more elegant no matter who used it most recently.
1 bhk bedroom design idea #8 – Set up a place for work from home.
People who do at least some work from home are increasingly interested in having a home office. The task is to create a creative and inspiring layout for your workspace. Use a slim desk or console table that won't take over the room, and pair it with a comfortable chair that can also be used as an extra dining chair when you have friends over. You can make your workspace brighter by putting some plants in pots and using an exciting desk lamp. You can add a bit of "you" to the room by putting up photos and ideas that inspire you on a cork board or a message board. This will let the space show some of your personality. Also, this 1 bhk interior design cost is very affordable.
To Conclude…
Regardless of your needs, there is always a place in your home that isn't being used that could be turned into a multifunctional area. With careful planning and a spark of creative inspiration, you can turn an empty room into a lively and valuable space that will add value to your home and bring you joy. You can view our portfolio here and follow us on Instagram here.