Modern home interior design is fascinating since there are no restrictions, even though there is something immensely timeless about a classic aesthetic. Residential interior design ideas offer room for experimentation and a blank canvas for exploration with white space, sleek materials, and clean lines. These elements combine to create the ideal environment for artistic freedom and self-expression. This blog will feature how residential interior designers in Bangalore can significantly influence modernity in the spaces they work in and the industry. Let's first discuss modern interior design.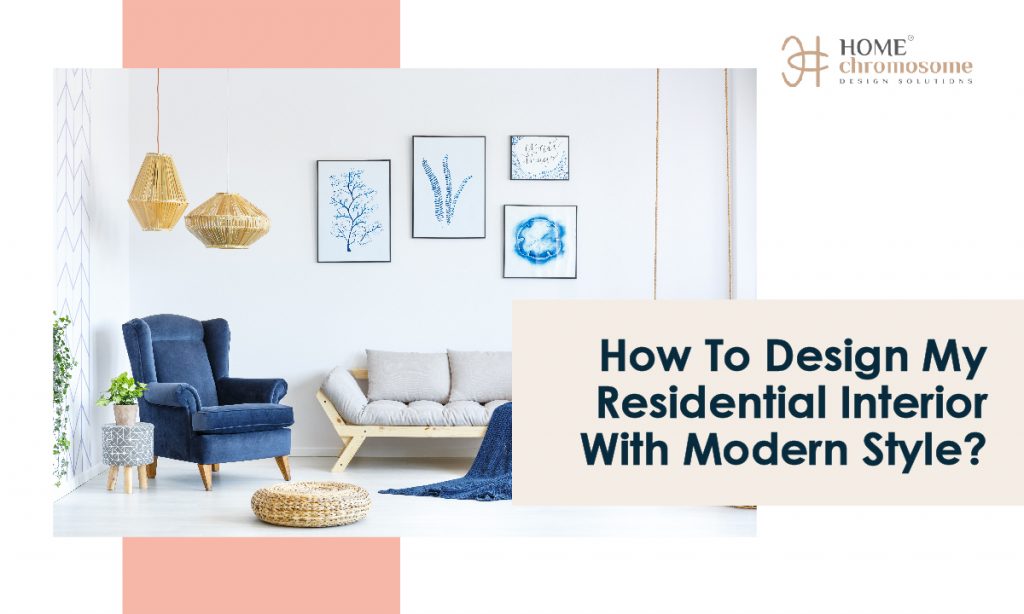 What is modern interior design?
Modern architecture is characterized by simple color schemes, geometric designs, and clean, uncluttered lines. Even the materials used to construct a current home, which frequently consists of aluminum, glass, and steel, maintain the no-frills aesthetic of a contemporary design. Every component of a modern home, including its furniture, is noted for its simplicity. This serviceable home design trend also highlights the relationship between form and function. There are many various interior design types used in contemporary residences, including classic, modern, minimalist, and rural.
Considering that modern house interior design has existed for more than a century, it is challenging to sum it up in a single line. But the design's core features are its clean lines. True modernism is distinguished by its simplicity in all aspects of its production. In conclusion, the characteristics of modern home interiors include a monochromatic color scheme, geometric forms, minimalism, natural materials, and artificial daylight. It specifically points to a well-documented aesthetic conditioning that peaked in the early to the mid-20th century. Homechromosome, are the best residential interior designers in Bangalore who can help you achieve this.
Residential interior design ideas
Put a focus point in the right place
No matter how many guests you host at your house, it is always a good idea to designate focal spots where you can show off your lovely DIY projects, pricey artwork, or even a pricey piece of furniture.
Think about installing a breakfront in the contemporary dining area where you host visitors. You can make a focal point for the magnificent china set you bought from the thrift store. Hanging your pricey artwork and surrounding it with lighting and other room furnishings might give your living space the ethereal sense of a museum. It draws attention to your purchase and starts a lively conversation. Homechromosome, are the best residential interior designers in Bangalore who can help you achieve this.
Build and participate in residential house design if you have a creative mind and solid artistic training. You can create a focal point around your works that motivates your visitors and showcases your prodigious talent without boasting about it. For everything you proudly display, focal points can be made in any house room. Homechromosome, are the best residential interior designers in Bangalore who can help you achieve this.
Floor Layouts
Modern residential interior designs typically include open floor layouts for the living area. A kitchen island and open floor plan allow the kitchen to flow into the dining area. If you live in a spacious house, you can spread out the placement of your furniture or repurpose the open area by adding a dining table at the kitchen's edge. You can even designate a space for a small meal or a breakfast nook.
The residential house design living room can be further extended into the kitchen and dining area. Typically, living room layouts are made so that the couch looks out onto the entertainment space, which includes a television and conversation-provoking seats. This functions effectively in a living room that is connected to the kitchen. You can converse with your guests while preparing a delicious dinner at lavish gatherings or a house party. For small areas where walls frequently occupy a significant percentage of your restricted square footage, open floor designs offer creative solutions. Adopt minimalist design trends if you're inclined, and use sliding doors and screens as needed. Homechromosome, are the best residential interior designers in Bangalore who can help you achieve this.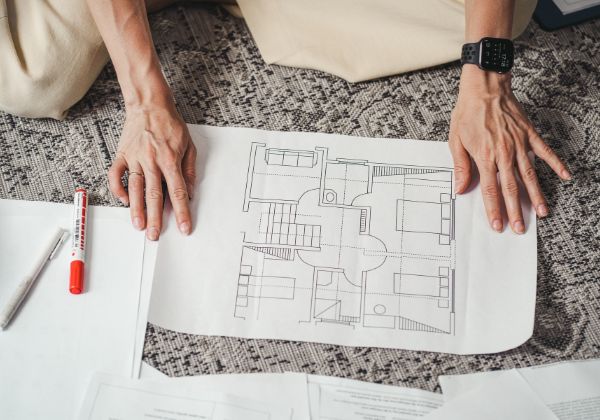 Decide on a theme
It is unquestionably a modern theme you picked, but we are precisely referring to modern residential interior design. Every other design fad can be included in a modern residential interior design. If you own a rustic home, you can make it more modern and rustic. You can make it mid-century modern if your theme is Victorian or mid-century. If you prefer the farmhouse styles, you can use contemporary furnishings to create a modern farmhouse design. If your home has a Scandinavian aesthetic, you can quickly transform it into a modern minimalist space. So pick a subject that speaks to your sensibilities. Of course, you may incorporate residential house design entirely, but if you would rather, you can combine them with other themed designs. Homechromosome, are the best residential interior designers in Bangalore who can help you achieve this.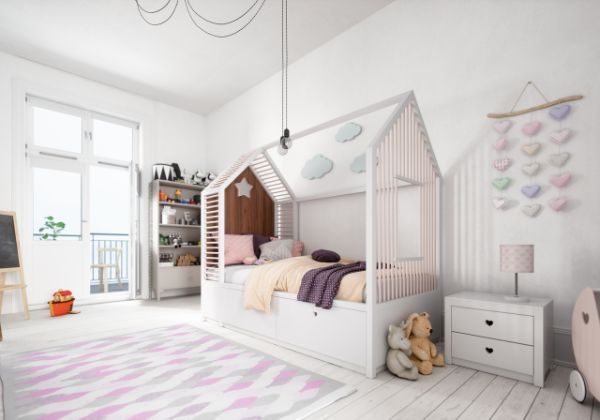 Add geometrical design
You can go beyond what we first discussed by including geometric prints in your color scheme. There are textures in the design of furniture, cabinetry, bed frames, and other items in modern homes. Even if these qualities are inherent in a modern home design, you can still experiment a little.
Think about the clean yet dramatic geometric lines on the walls. Additionally, you can choose a tablecloth, bedspreads, home decor, and cabinet designs with geometric patterns. The whimsical lines give the largely somber color scheme more vitality. The majority of modern homes have clean-edged coffee tables, but they also utilize tablecloths to brighten the room.
In a broader sense, you may paint your walls a solid color and then decorate them with rectangular, circular, or square designs on bedsheets and pillowcases.
Additionally, you can have plate glass fitting, wardrobe doors, or cabinet doors with straight lines painted or carved into them. Also, don't forget about your blinds and drapes. These are the perfect blank slates to which you may apply your chosen patterns for clam and styling. Homechromosome, are the best residential interior designers in Bangalore who can help you achieve this.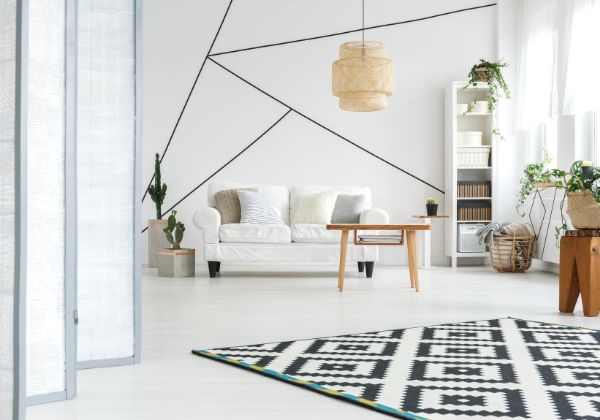 HomeChromosome | Residential interior designers in Bangalore
HomeChromosome are the best residential interior designers in Bangalore to help you develop your ideal home. Start with your innovative residential house design by visiting the Home Chromosome website. You can view our portfolio here and follow us on Instagram here. Email us at info@homechromosome.com for a quick response.