So, you've got yourself a shiny new 3 BHK apartment, and now you're faced with the delightful task of making it feel like home. But wait, before you dive headfirst into a shopping frenzy, let's talk strategy. After all, you want your investment in 3 bhk interior design to pay off as a comfortable, stylish, and functional living space. That's where prioritizing comes into play.
This guide will show you the ropes on "Prioritizing Rooms: Where to Invest Most in 3 bhk interior design." We'll help you determine where to allocate your resources for maximum impact and comfort. So, whether you're a first-time homeowner or looking to spruce up your existing abode, read on for top-notch advice!
The Living Room: The Heart of Your Home
Setting the Scene
Your living room is the pièce de résistance of your 3 BHK apartment. It's where you'll entertain guests, binge-watch your favorite shows, and catch a catnap on a lazy Sunday afternoon. Consequently, it's a room that deserves some extra attention.
Prioritizing Tip: Quality Furniture
Investing in high-quality furniture for your living room is a no-brainer. After all, the furniture sets the tone and determines how comfortable and inviting the space will be. Here are some tips:
Go for a comfortable, stylish sofa that can withstand the test of time.
Choose durable, easy-to-clean upholstery if you have kids or pets.
Consider a coffee table that doubles as storage to keep your space clutter-free.
Get expert insights on optimizing your investment in 3 BHK interior design for a beautiful and functional living space.
Lighting Matters
Good lighting can transform any space; your living room is no exception. Proper lighting can make the room feel warm and welcoming or bright and energetic, depending on your preference.
Prioritizing Tip: Invest in Versatile Lighting
Consider a combination of ambient, task, and accent lighting to create the perfect ambiance. Here's what you can do:
Install dimmer switches for overhead lights to adjust the mood.
Use table lamps & floor lamps to add layers of lighting.
Opt for energy-efficient LED bulbs to save on electricity bills.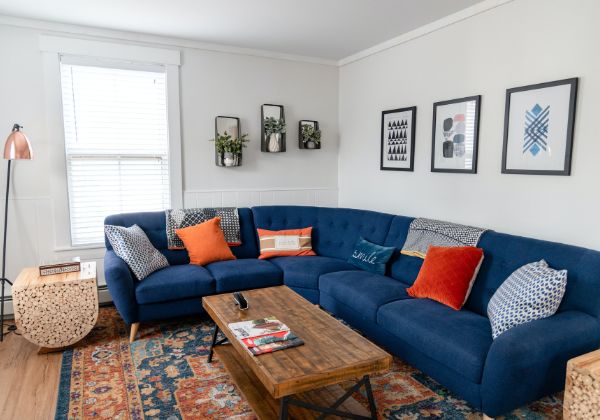 The Kitchen: Where Magic Happens
The Heart of Your Home
The kitchen is where culinary dreams come to life and a hub for family gatherings. When prioritizing your 3 bhk interior design, the kitchen deserves a prime spot on your list.
Prioritizing Tip: Invest in Functional Appliances and Storage
Your kitchen's functionality is paramount. Here's how you can enhance it:
Choose energy-efficient appliances to save on long-term costs.
Install ample storage solutions to keep your kitchen clutter-free.
Consider an island or a breakfast bar for added workspace.
Aesthetic Appeal Matters, Too
While functionality should be your top priority in the kitchen, pay attention to its aesthetics. A beautiful kitchen can make cooking a joyous experience.
Prioritizing Tip: Quality Countertops and Backsplash
Invest in high-quality countertops and a stylish backsplash. Here's why:
Granite or quartz countertops are not only durable but also stunning.
A decorative backsplash can be the focal point of your kitchen.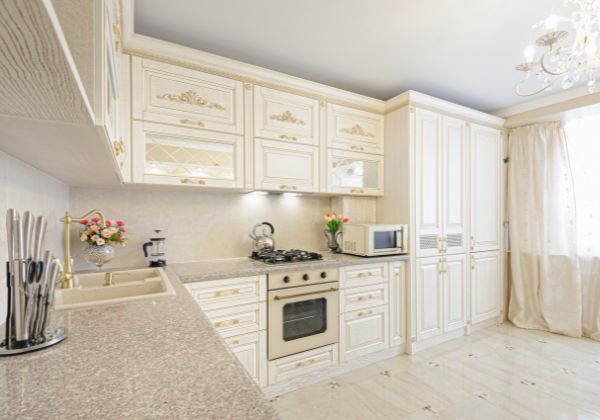 The Bedrooms: Personal Sanctuaries
Your Sleep Oasis
Your 3 BHK apartment likely has multiple bedrooms, each serving a unique purpose. Let's start with the primary bedroom, your sanctuary.
Prioritize the right rooms in your 3 BHK interior design to achieve a harmonious and stylish home.
Prioritizing Tip: Splurge on a Comfortable Mattress
A good night's sleep is priceless and starts with the right mattress. Here's what you need to know:
Invest in a mattress that suit your sleep preferences (firm, medium, or soft).
Consider a memory foam mattress for unparalleled comfort.
Remember quality bed linens for that luxurious feel.
Kids' Rooms: Balancing Fun and Function
If you have children, their rooms should be both fun and functional. Prioritizing here means thinking about their needs and preferences.
Prioritizing Tip: Create a Versatile Space
Kids grow up fast, & their needs change. So, invest in furniture and décor that can adapt to their evolving tastes and needs:
Choose furniture with ample storage to keep toys and clutter at bay.
Opt for neutral wall colors and add pops of color with removable décor items.
Ensure safety features, such as secure bookshelves and drawer locks.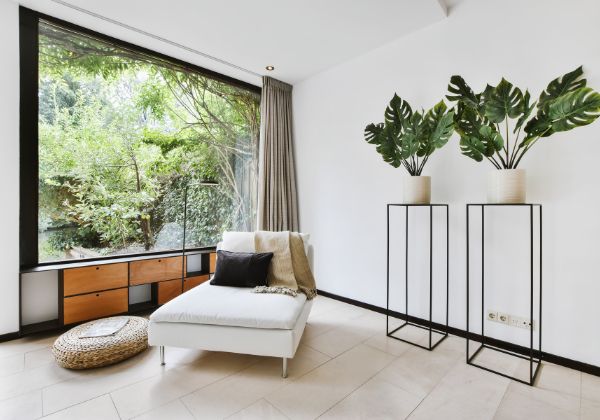 Bathrooms: Functional Elegance
Spa-Like Retreats
Your bathrooms may not be the largest spaces in your 3 BHK apartment, but they are essential. A well-designed bathroom can be your daily escape.
Prioritizing Tip: Quality Fixtures and Tiles
When it comes to bathrooms, quality fixtures, and tiles are worth the investment:
Go for a stylish and efficient toilet and sink.
Invest in high-quality, low-maintenance tiles.
Consider a rainfall showerhead for a touch of luxury.
Guest Bathroom: Impress Your Visitors
If you have a separate guest bathroom, take it seriously. It's a reflection of your hospitality.
Prioritizing Tip: Upgrade the Vanity
Guests will appreciate a well-appointed vanity area. Here's what you can do:
Install a stylish and functional sink and countertop.
Ensure there's ample storage for toiletries and extra towels.
Add a decorative mirror and lighting for a touch of elegance.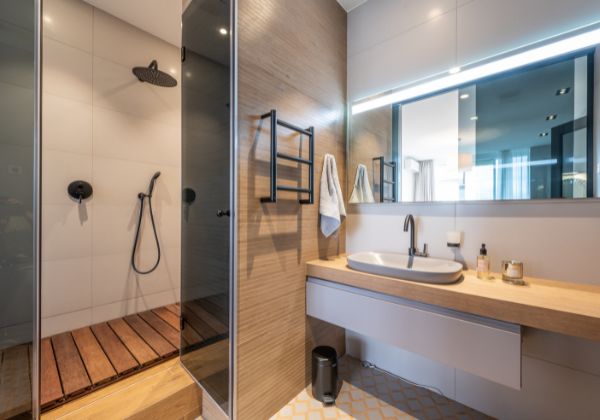 Home Office: The Productivity Hub
The New Norm
In today's world, a home office is necessary for many. A home office is necessary whether you work from home or need a dedicated space for managing bills and paperwork.
Prioritizing Tip: Ergonomic Furniture
Your home office should be comfortable and conducive to productivity. Here's how to make it happen:
Invest in an ergonomic chair and a spacious desk.
Ensure proper lighting to reduce eye strain.
Consider built-in storage to keep your workspace organized.
Conclusion: Your Dream 3 BHK Interior
Prioritizing rooms in your 3 BHK apartment is an innovative approach to 3 bhk interior design. By investing wisely, you can create a home that looks fabulous and functions seamlessly according to your needs and preferences.
Remember, it's not just about splurging on expensive items but also about making thoughtful choices that enhance your daily life. Whether it's the cozy living room, the functional kitchen, the serene bedrooms, the elegant bathrooms, or the productive home office, each room plays a unique role in your daily routine.
So, go ahead and make your dream 3 BHK interior a reality. Prioritize, plan, and watch your apartment transform into a space-like home. Happy decorating!
Get expert insights on optimizing your investment in 3 BHK interior design for a beautiful and functional living space. You can view our portfolio here and follow us on Instagram here.