Uncover smart solutions to keep expenses in check while designing your dream low budget restaurant.
So, you've got the culinary chops, the secret sauce, and a burning desire to share your delectable creations with the world. But there's one tiny hitch – a tight budget that seems more stubborn than a pickle jar lid. Fear not, aspiring restaurateurs!
Designing a low budget restaurant doesn't mean you have to cut corners, compromise quality, or serve subpar dishes. With a dash of creativity & a sprinkle of resourcefulness, you can turn your culinary dream into reality without breaking the bank.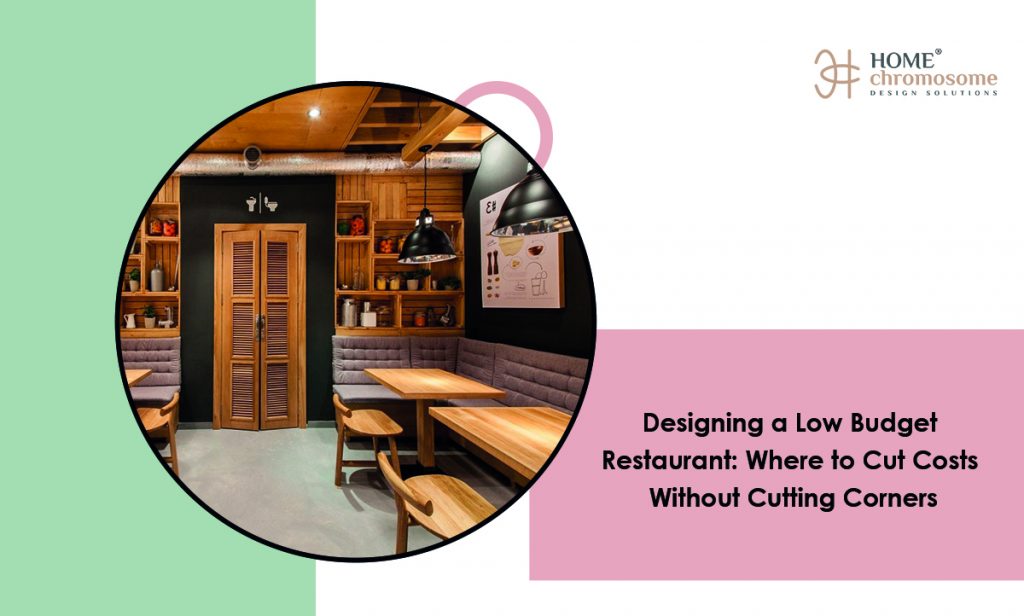 In this mouthwatering guide, we'll walk you through the art of designing a low budget restaurant that doesn't skimp on flavor, ambiance, or customer experience. We've covered every course, from cost-effective menu planning to wallet-friendly decor ideas.
So, grab your apron and dive into the savory world of budget-friendly restaurant design!
1. Menu Magic: Craft a Budget-Friendly Culinary Masterpiece
What's on the Plate Matters Most!
First, let's talk about the heart and soul of your restaurant—the menu! It's where your culinary prowess takes center stage, and it's also a prime area to save some bucks without compromising on taste.
Keep It Simple, Chef!
Ditch the Extensive Menu: Limit your menu offerings to a manageable selection of dishes. Fewer choices mean less ingredient variety and lower inventory costs.
Seasonal Ingredients: Embrace seasonal produce and ingredients. They're fresher and more affordable when they're in abundance.
Chef's Specials: Rotate daily or weekly specials based on what's readily available and affordable. It adds an element of excitement and allows you to work with cost-effective ingredients.
Craft a unique ambiance for your low budget restaurant while staying within financial constraints.
Trim the Fat on Ingredients
Smart Sourcing: Partner with local suppliers and farmers. Not only does this support your community, but it often comes with lower transportation costs.
Portion Control: Be mindful of portion area to minimize food wastage. A well-balanced plate can be filled without overloading your budget.
Flexibility Is Key
Adapt and Modify: Be open to tweaking recipes based on ingredient costs. Sometimes, a minor adjustment can lead to significant savings.
Substitute Wisely: Experiment with affordable alternatives for pricey ingredients. Your diners might not even notice the difference!
Craft a unique ambiance for your low budget restaurant while staying within financial constraints.
2. The Art of Thrifty Decor: Setting the Mood on a Budget
Create Ambiance Without Breaking the Bank
Your restaurant's ambiance sets the stage for the culinary experience, but you don't need a bottomless budget to create a cozy and inviting atmosphere.
Upcycling Magic
Second-Hand Chic: Explore thrift stores and online marketplaces for pre-loved furniture. You can transform these finds into unique decor pieces with a coat of paint or some creative touches.
Pallet Power: Wooden pallets can become stylish wall accents or rustic tables with DIY magic.
The Power of Lighting
String Lights: These can instantly add a warm and inviting glow to your space without burning through your budget.
Candles: Nothing beats the charm of flickering candlelight. Opt for bulk purchases to keep costs down.
Artistic Flair
Local Artists: Showcase local artists' work on your walls. They may be willing to display their art for free or at a lower cost, especially if it gains exposure in your restaurant.
DIY Art: Get creative and make your art pieces. Even if you're not Picasso, abstract art can be surprisingly appealing.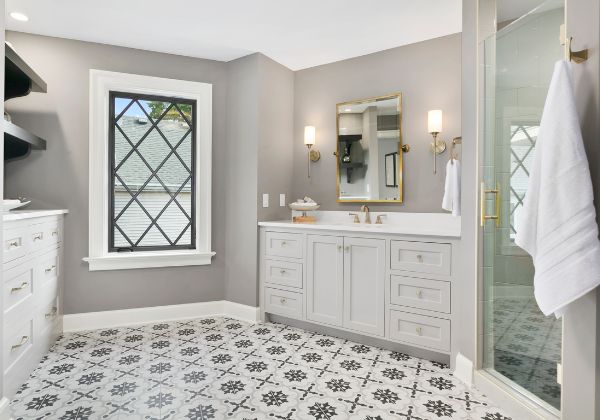 Craft a unique ambiance for your low budget restaurant while staying within financial constraints.
3. Staffing Strategies: Building a Cost-Efficient Dream Team
Friendly Faces on a Budget
Your staff is the backbone of your restaurant, and you can assemble a fantastic team without straining your finances.
Cross-Training
Multi-Talented Staff: Train your employees to handle multiple roles. A waiter who can also tend the bar or assist in the kitchen is a valuable asset.
Flexible Scheduling
Part-Timers and Students: Consider hiring part-time employees or students looking for flexible work hours. They can fill in the gaps without the commitment of full-time positions.
Shift Sharing: Implement shift-sharing among employees to optimize labor costs.
Incentivize Loyalty
Performance-Based Bonuses: Offer bonuses based on performance rather than fixed wages. This motivates your staff to excel and keeps labor costs in check.
Employee Perks: Provide meals or discounts to your employees. It's a win-win—happy employees make for satisfied customers!
You can view our portfolio here and follow us on Instagram here. Email us at info@homechromosome.com for a quick response.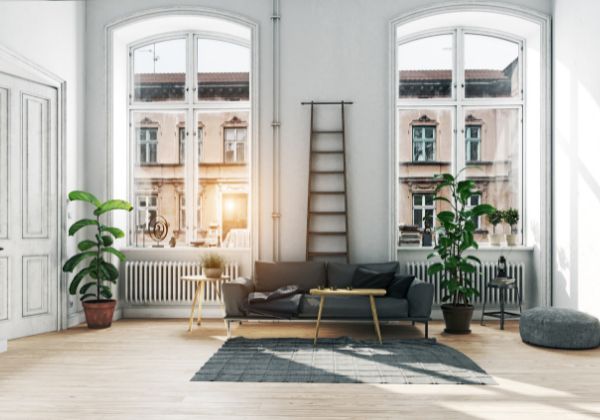 4. Marketing on a Shoestring Budget: Attracting Hungry Diners
Spreading the Word Without Emptying Your Wallet
Now that your restaurant is taking shape, it's time to let the world know about your culinary gem.
Social Media Savvy
Leverage Free Platforms: Use social media platforms like Facebook, Instagram, and Twitter to create buzz without spending a dime. Engage with your audience by posting mouthwatering food photos and behind-the-scenes content.
User-Generated Content: Encourage your consumers to share their dining experiences on social media. User-generated content is like free advertising!
Collaborations and Partnerships
Local Influencers: Partner with local influencers who align with your restaurant's ethos. They can help spread the word to a broader audience without the hefty price tag of traditional advertising.
Collaborative Events: Team up with other local businesses for events or promotions. Cross-promotion can be a cost-effective way to reach new customers.
DIY Marketing Materials
Design Your Own: Use free or low-cost design tools to create menus, flyers, and promotional materials. With a little bit of creativity, you can achieve professional-looking results.
Craft a unique ambiance for your low budget restaurant while staying within financial constraints.
People Also Read: 9 Best 1 BHK Apartment Interior Design Ideas
Conclusion
Designing a low budget restaurant doesn't mean you have to skimp on quality or cut corners. With a dash of creativity, a pinch of resourcefulness, and a sprinkle of ingenuity, you can create a culinary masterpiece that won't break the bank. From crafting a budget-friendly menu to setting the mood with thrifty decor, every aspect of your restaurant can be designed with both style and savings in mind.
So, roll up your sleeves, put on your thinking cap, and let your culinary dream flourish without the heavy burden of excessive expenses. With these savvy strategies, you'll be well on your way to designing a low budget restaurant that's as compelling to your taste buds as it is to your wallet. Happy dining and even happier savings! Designing a low budget restaurant: Where to cut costs without cutting corners—it's a recipe for success that's both delicious and affordable!
Craft a unique ambiance for your low budget restaurant while staying within financial constraints.