It's exciting that you're considering buying a new home in Bangalore, but you're not sure if Victorian is your style. Don't get too worked up; Homechromosome, brings you some Victorian interior design characteristics that can be worked into your budget. The Victorian-era interiors are popular because of their majestic and luxurious appearance. Victorian interior design is all about combining different styles and elements, and only the right interior design firms can achieve that look.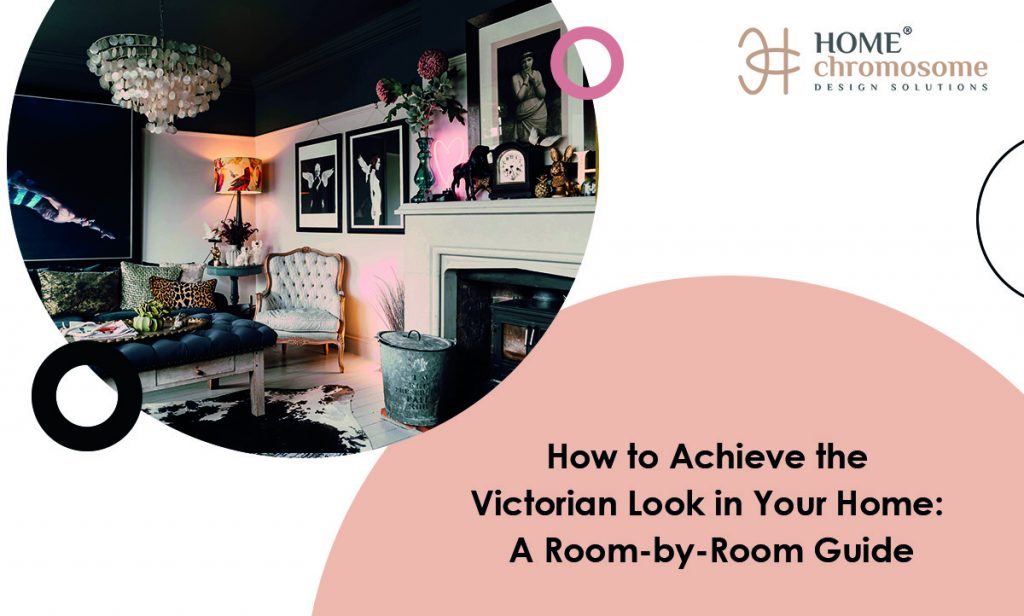 Victorian interior design characteristics
Victorian home interiors are historically rich and a comfort to homeowners. The question is whether this is feasible and affordable in a city like Bangalore with limited space. Professional interior designers can make it happen by combining various elements of Victorian art with contemporary styles to create a stunning juxtaposition of styles.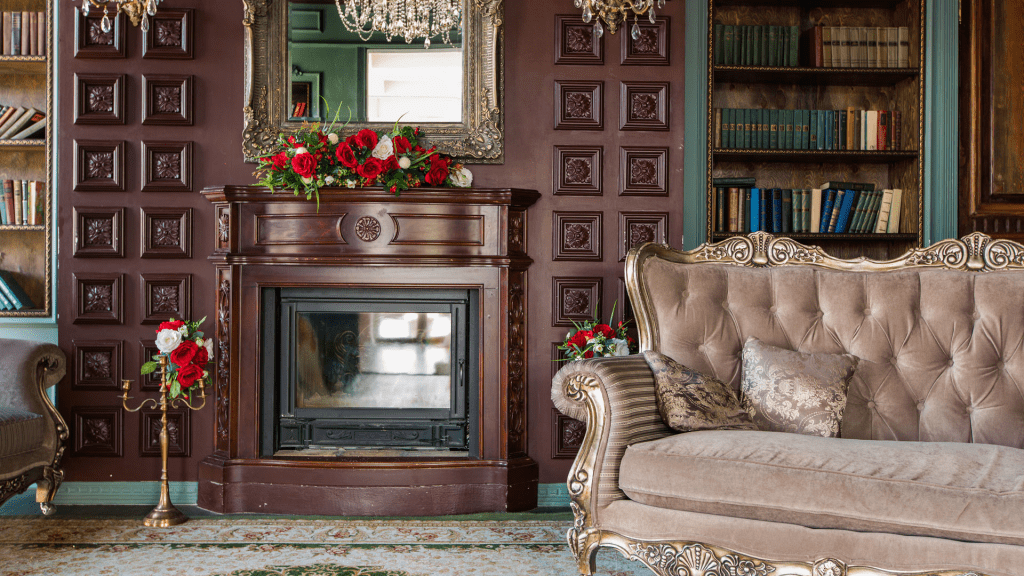 Key Elements of Victorian Interior
Victorian interior design characteristics are all about adding more to your decor in the form of upholsteries, wallpapers etc.. Take a look at the key elements in this design.
Walls
Victorian interior design characteristics include beautiful flower patterns, tapestry patterns, and rich paints on the walls. To recreate the look of the Victorian era, use wallpapers with a dazzling array of prints and designs.
Floors
Wooden flooring is part of Victorian interior design characteristics. Matting and floor cloths are used to cover the floors in these interiors, in addition to wood flooring. The floors are covered in geometric patterns of marble.
Windows
Heavy drapes and curtains lined with beautiful silk and wool adorn the windows in Victorian interiors. You can incorporate them by adding strong accent curtains to your windows or by painting your walls this way.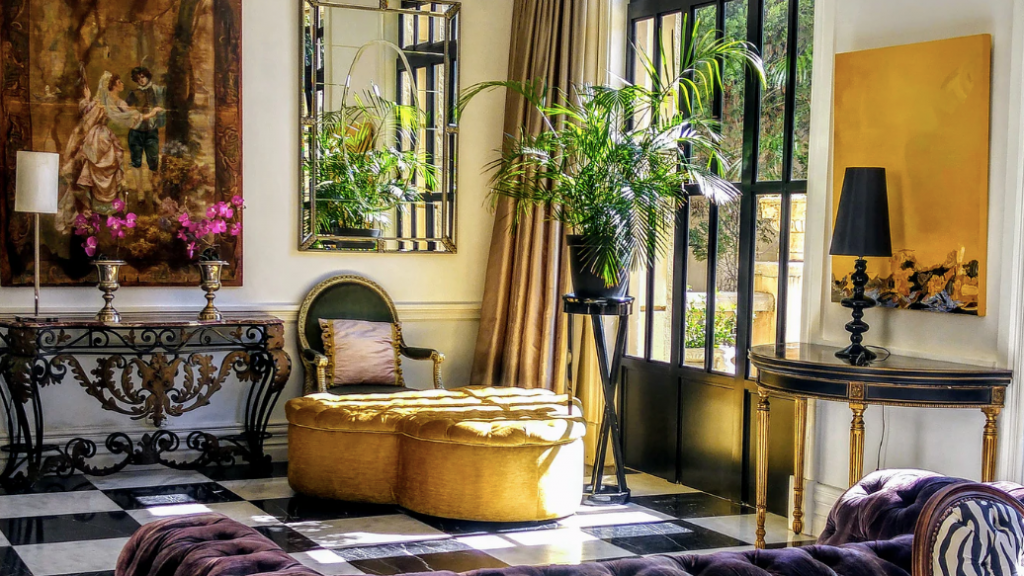 Colours
The colours used in Victorian interior design are darker than those used in modern interior design. Navy blue, burgundy, deep brown, ruby red, and forest green are all used in plenty.
Lights
The interiors of Victorian homes are lit by candles and lamps. Interior designers use Tiffany lights and glass chandeliers in all living spaces to replicate this. Wall sconces with intricate designs provide ambient lighting. The light in the primary bedroom is usually dreamy and moody that focus on colours that reflect those emotions, such as creams, taupes, greys, sages, and blues.
Décor
The characteristics of Victorian interior design include beautiful paintings, elegant vases, and souvenirs. The glass panes in the windows are stained to give the windows a colourful and elegant appearance. Potted plants and embroidered cushions adorn the interiors as well. Add laces and linings to your curtains and other décor items to evoke the Victorian era.
Furniture
Ornamented furniture to give a royal appearance is a characteristic of Victorian interior design. Victorian furniture was carved and included extras like button-back armchairs and ottomans. To incorporate Victorian-style interior design into your home, you can use furniture with carvings and decor items with embroidery.
Space
How could we overlook the fireplace in a Victorian home? The moody green grass-cloth walls and rustic woodwork around the fireplace are a hit with everyone. You can also set the garden area just outside with trees and bushes overlooking the windows, which makes it a perfect birdwatching room.
Although Victorian home interiors are elegant and charming, they have flaws that cannot be overlooked. To better understand this design, let us list its advantages and disadvantages.
Pros of Victorian Home Interiors
Interior design elements from the early 18th-century Victorian era add a royal touch to your home.
The Victorian interior fireplaces add a heavenly touch to your home.
Sash windows let in fresh air, providing a refreshing experience.
The detailing in this type of interior gives your home a rich appearance.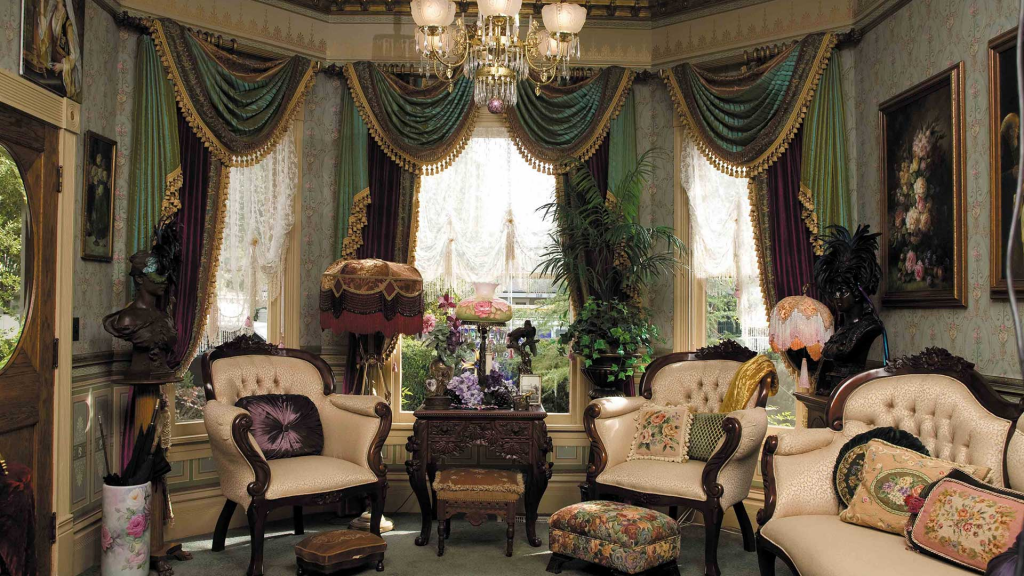 Cons of Victorian Home Interiors
The sash windows expose the Victorian houses to a great deal of dust and dirt, as well as allowing wind and cold to enter more easily.
Repairing high ceilings is a difficult task that only qualified interior designers can complete at an affordable cost.
Because of the carvings, the walls are not very precisely lined. As a result, putting wallpaper on them is difficult.
The Victorian style is characterised by different light elements. As a result, it may not be suitable for light lovers who are looking for bright lights.
How to Include a Victorian Interior Design in Your Home?
Victorian interiors are exquisite and luxurious. Victorian interior design is known for its imposing Gothic style. This type of interior features rich fabric, voluminous drapes, lush upholstery, detailed woodwork, and inspiring rugs.  It is a treat for interior designers to reflect Victorian-era interior design characteristics, particularly in Indian homes. If you want to incorporate the Victorian-style house interior at an affordable price, follow these instructions.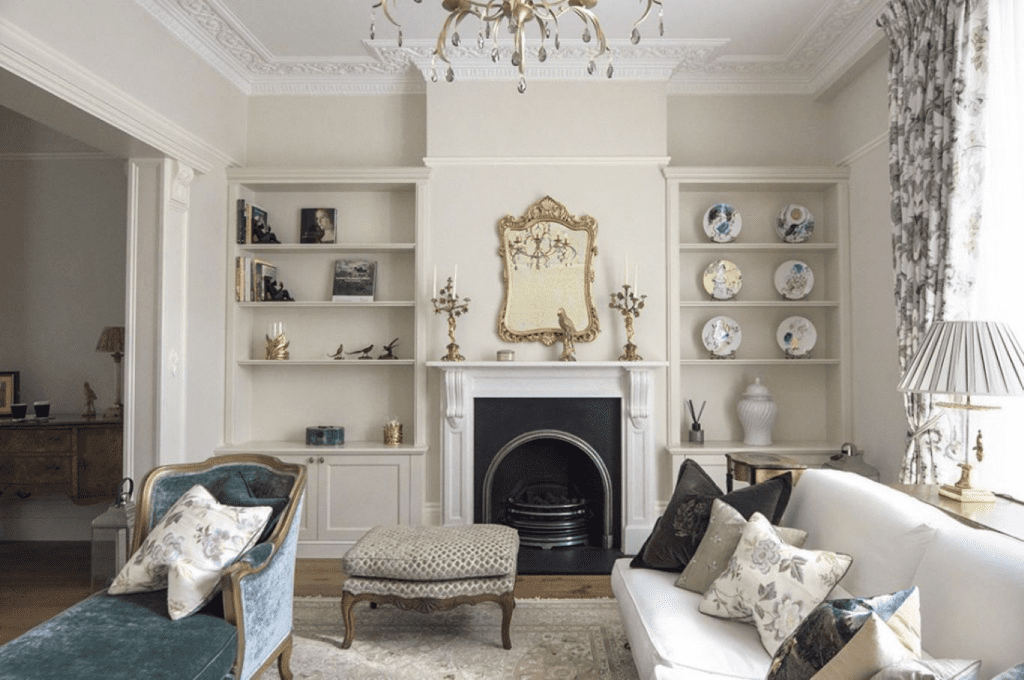 Conduct A Thorough Research
It is always better to do some online research on other Victorian interior design characteristics before implementing this design. Determine how the design will appear in your home and create blueprints accordingly.
Renovate The Windows And Doors
Victorian interior design windows were considered significant and were made of high-quality wood. If you want a luxurious look in your interiors, you should replace your old doors, windows, and mantles with high-quality wood.
Less Use of Modern Lighting 
Modern lighting will not go with the Victorian-era interiors. As a result, you'll need to incorporate some mid century-inspired lighting, such as French or Scandinavian-inspired lamps and fixtures.
Conclusion
Although there are certain drawbacks to the Victorian interior, it is no doubt one of the most stunning interiors. It is entirely up to you whether or not you want to use it in your home. As a matter of fact, Victorian interiors have an endless shelf life.