It is a widely acknowledged fact that black and white interiors are an eternal classic. Indeed, it is a timeless classic for hall interior design that has gained widespread prominence in places like Bangalore. So it doesn't come as a surprise that the classic black and white combo is a huge favorite of most hall interior design experts. The long-standing legacy of this blend has inspired numerous designs for ages and continues to do so even today.
Most people assume that this simple combination of two contrasting colors is easy to implement. However, the reality is quite different. Poorly designed hall interior design with black and white can end up looking terribly underwhelming and boring. However, when you partner with a top-notch hall interior design company, you can rest assured that you are in good hands. Professional home designers are equipped with years of experience and hands-on expertise in working with stellar color combos like black and white. They can use this combination to take your hall interior design to the next level.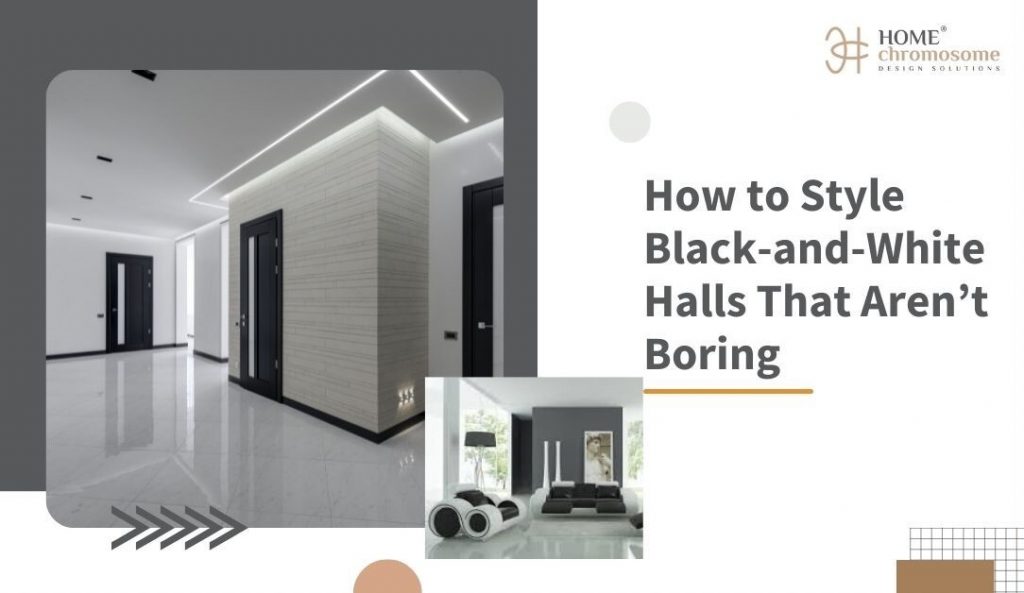 Curious?
Well, you are in for a treat! Leading home design and decor company, Home Chromosome, has jotted down this write-up to help you use black and white in your interiors effectively. We have the perfect blend of experience and expertise in hall interior design. The following pointers are a direct result of our extensive track record of creating jaw-dropping home interior designs.
So buckle up, and let's find out how you can flawlessly utilize the charm of black and white.
hall interior design – Setting up a balance between the two colors.
The most common and popular practice in the application of black and white to your hall interior design is to follow a 70:30 ratio. You can pick any of the two colors between black and white as the governing or primary color and use the other color to accentuate the primary color. For instance, if you have a black-colored rug taking center stage in your hall, complement it by setting up a white stool, coffee table, or vase. Such a set-up not only uses black and white strategically but also ends up making your hall look super stylish.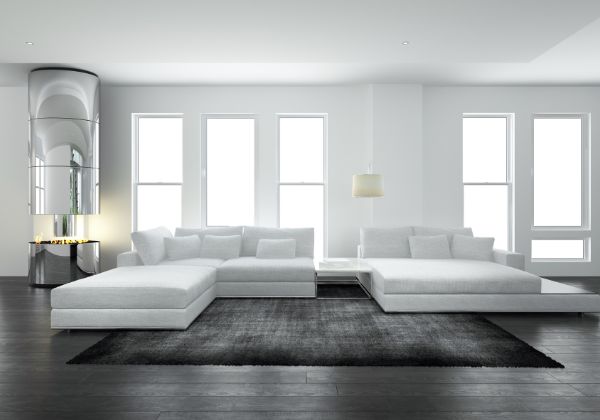 Utilize various hues of black and white
Do you know that the color black has various hues? Well, now you do! Be it jet black, velvety black, or midnight black, this stunning color has various hues that you can apply to your living space. Go for a shade of black that you like for your hall interior design and pair it with white in the other elements of your space. It is strongly recommended to have a good source of light (whether it is natural or artificial) to bring out the best of the black and white shades in your hall.
When it comes to hues of white, it is usually saturated with a hint of another light color like pink, cream, or yellow to create gentle tones of white. And needless to say, they look absolutely stunning in your hall interior design. Some of the best ways that you can apply shades of white include the curtains, sofa, lamp covers, cushion covers, and wall hangings.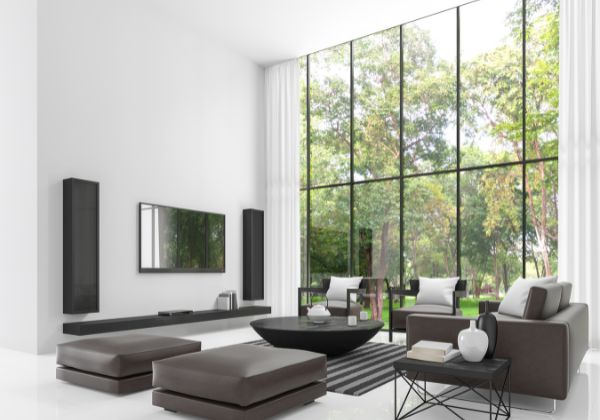 hall interior design – Experiment with textures
Textures are often one of the most neglected aspects of home design by most homeowners. But you would be surprised just how much you can do with varying textures. Be it for your furniture, wallpapers, fabrics on furniture, or an artistic inclusion. In addition, you can add textures that alternate with black and white to create mind-blowing outcomes.
You can make it glossy or plain, give it a matte finish, make it sleek and shiny, or make it a velvety touch. There's just so much you can do when you mix the black and white combo with textures! The most popular applications of this include the sofa, walls, tablecloth, and curtains.
Exercise your creativity with shapes, artwork, and graphics
Any hall space built on the black and white theme can be made so much more exciting by using different shapes, art inclusions, or abstract graphics.
Be it geometrical patterns, hearts, zig-zag, wavy, or vintage art, you can complement your black and white themed space with various elements. For example, include black and white artwork or photographs inspired by a particular era, add a wallpaper that showcases classic art, put a lamp with a patterned cover, or include black or white sculptures. Adding a classy and graceful touch to your hall interior design is super easy and fun with black and white.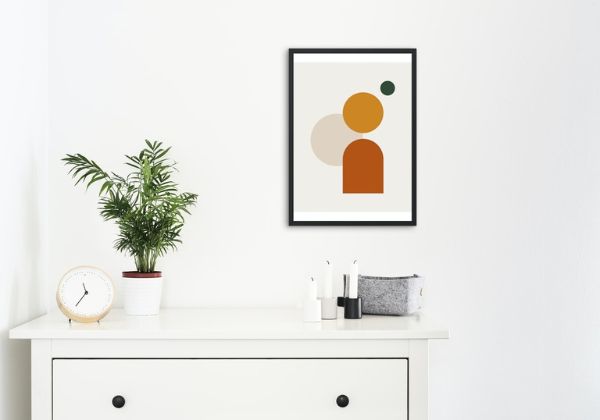 Light it up
A major aspect in amping up a hall interior design focusing on black and white is to include as much light as possible. While natural light is obviously the way to go, it is often difficult to achieve due to architectural constraints. But not to worry because artificial lighting is equally effective in creating a beautiful living space design based on the black and white combination.
A lamp or bulbs are great ways to include a comfortable and well-lit ambiance in your hall space. Having a fluorescent light in your hall is also recommended, so you don't miss out on anything when getting your hall design done.
hall interior design -You can't go wrong with greenery.
Seriously. You simply can't go wrong with some greenery in your living space. In fact, any hall interior design benefits tremendously when complemented with plants. Whether it's potted plants or some fresh greenery in a vase, you can bet that your black and white hall design will look absolutely stellar. You can also add a few elements with earthy colors like green and brown to give you a refreshing outlook.
Are you looking to bring the magic of black and white into your hall interior design? Then why not do it with the best? Home Chromosome is the premier home interior designing company in Bangalore. It has established a legacy by providing homeowners like you with the finest home design and decor services.
Get in touch with us today and discover the elegance of black and white in your home!