If you don't have a plan, it might be hard to design the interior of your 2bhk flat. When making changes to or new things for the inside of the house, each person is essentially their artist. Now is the time to show off your creative side, realize your artistic potential, and let out your inner artist. Here, though, are some tips and suggestions for the best interior design ideas for your 2 bhk flat interior design that you can use.
2 BHK flat interior design
2 BHK flat interior design #1 – Floor Plan
The first step in making a new room in 2 BHK, another helpful tip, is considering the floor plan. When you can see the whole space in your mind, it's much easier to determine the importance of statement items and how they will work together.
If you have a few key pieces of furniture waiting for a room, it's worth planning the space so that items can be moved around whenever a refresh is needed while leaving enough room for possible new additions once you've lived in the space. We're not saying that all interior plans should be based on minimalism, but if you have a few critical pieces of furniture waiting for a room, it's worth planning the space so that things can be moved around easily.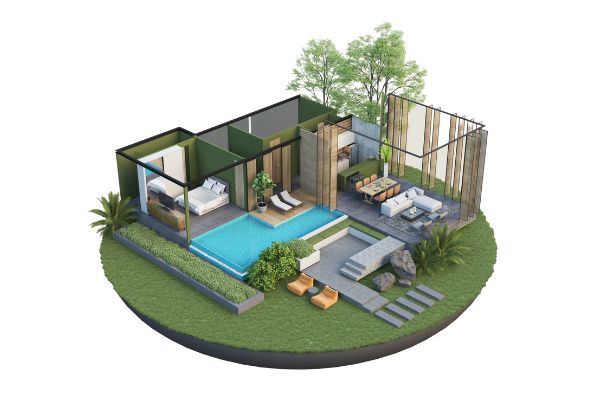 2 BHK flat interior design #2 – Go green
Being good to the environment is a concept that will always stay in style. Interior decorators are becoming increasingly aware of the importance of using materials that are good for the environment and light bulbs that use less energy. Growing plants is another obvious thing that can help the environment. Adding house plants will make your rooms feel more spacious, and they will also help to clean the air.
2 BHK flat interior design #3 – Don't buy something that you are not excited about
We know how hard it is to wait while you're trying to decorate your home. Start by separating the larger pieces of furniture, like beds, sofas, and tables, and then work your way down to the smaller pieces as you go. If you don't love something in your 2 BHK, you shouldn't keep it. 
2 BHK flat interior design #4 – Lights
The kinds of lighting used in each room help create an atmosphere that is unique to that room. A single lightbulb should not be used to light a room except for a basement or garage that looks like a utility room.
Invest in both big and small lights, and think about where they point, what shadows they cast, where the light is reflected, what part of the room needs light (a reading area, for example, might need something that shines from above), and how easy it is to reach the switch. You only want to keep the furniture around when you need to turn something on. A light fixture that hangs from the ceiling should never have a bare bulb in the middle. Candles are also a good choice that shouldn't be ignored.
2 BHK flat interior design #5 – Stick to using natural things.
In the 1970s, people used a lot more plastic, and since then, cheap, flimsy furniture has been filling up landfills. Artificial materials aren't as good for the environment, don't last as long, and don't look as good as natural materials. You're in luck because natural materials like rattan and wood are in style right now, and you don't have to spend a lot of money to get some beautiful pieces.
2 BHK flat interior design #6 – Mix and match
When choosing furniture, decorations, and paint colors for a room, it's almost always a good idea to start with a theme. But it would be best if you weren't afraid to go off-topic or combine two different topics. For example, we often mix minimalist design with seaside chic. When you start with what you like, you might be surprised at how well different styles can go together.
2 BHK flat interior design #7 – Color
Choosing a paint color for your 2 BHK  is more challenging than just picking your favorite color. Since colors can change your feelings, think about the mood you want to create in your new 2 BHK  and then go from there. Consider decorating with cool colors like blue or green to feel calm. If you want to look energizing, on the other hand, think about colors like warm reds or oranges.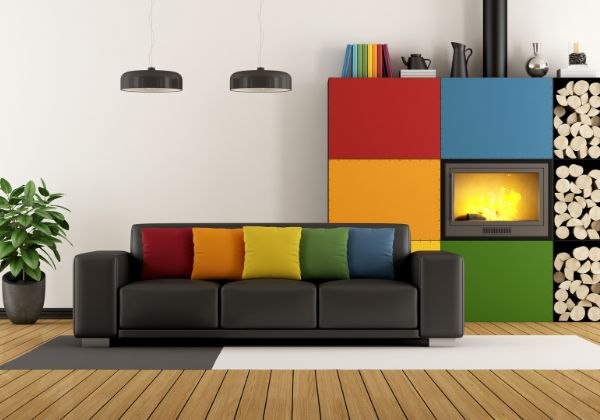 2 BHK flat interior design #8 – Don't spend significantly on trends.
When significant trends take over Instagram feeds, design magazines, and department stores, we easily get caught up in it. The problem is that these trends tend to catch on too quickly and die out almost as soon as they become popular. It doesn't mean you can't buy a trendy item if it catches your eye, but we recommend that you stick to smaller pieces like pillows, wraps, and ornaments because they are easier and cheaper to change than large furniture.
2 BHK flat interior design #9 – Clear Clutter
Clutter is the number one enemy of any good interior design. Interior designers are taught to resist the urge to show off every piece of art or furniture that catches their eye. Cleaning up the mess in your 2 BHK will make you feel calmer, and reducing the number of "things" you buy will make it much easier on your finances.
2 BHK flat interior design #10 – Statement Items
It's an area where you need to be careful, but it's also an essential part of showing who you are. Every 2 BHK flat interior design needs things that make a statement, like a mirror, a fancy table, a home bar trolley, a bright chair, and a big, bold rug.
There is a fine line between good and bad taste, but if something you like, it shouldn't clash with the room's colors and should be able to fit in the space. It's one of the best ways to make your 2 BHK feel more like a home.
Take your time and try things out.
It took a long time to build Rome and just as long to make a fancy room inside. It's important not to rush into it. Keep an eye out for interesting things, look at how rooms look at different times of year (when the light changes), and take advantage of the chance to live in space. If you do this, you'll start to understand how the area works and how you use it every day. But the most important thing to remember is to be bold, move the furniture around, and try different layouts until you find one that works for your needs.
HomeChromosome
After everything is said, choosing the right interior design partner will be the best way to turn your dream house into a reality. You can do this by booking a consultation with one of Homechromosome's experienced designers. Use this blog to its fullest to describe how and what you want your home to look like. This will give you the confidence you need to get started in the field of interior design. Contact HomeChromosome to know more. You can view our portfolio here and follow us on Instagram here. Email us at info@homechromosome.com for a quick response.