When you think of the Hamptons style interior design, you quickly think of a string of seaside towns on the southern coast of Long Island. These places are called the Hamptons, with white-painted mansions that line the beach and look out at the view. The beach is, first and foremost, a great place to go on vacation, and the interiors of Hamptons houses show this. It's the opposite of how busy New York City is, so it's a great place to go during the summer. In this blog, we will be talking about Hamptons style interior design style that makes homes look rich and elegant while also giving off an air of casual luxury.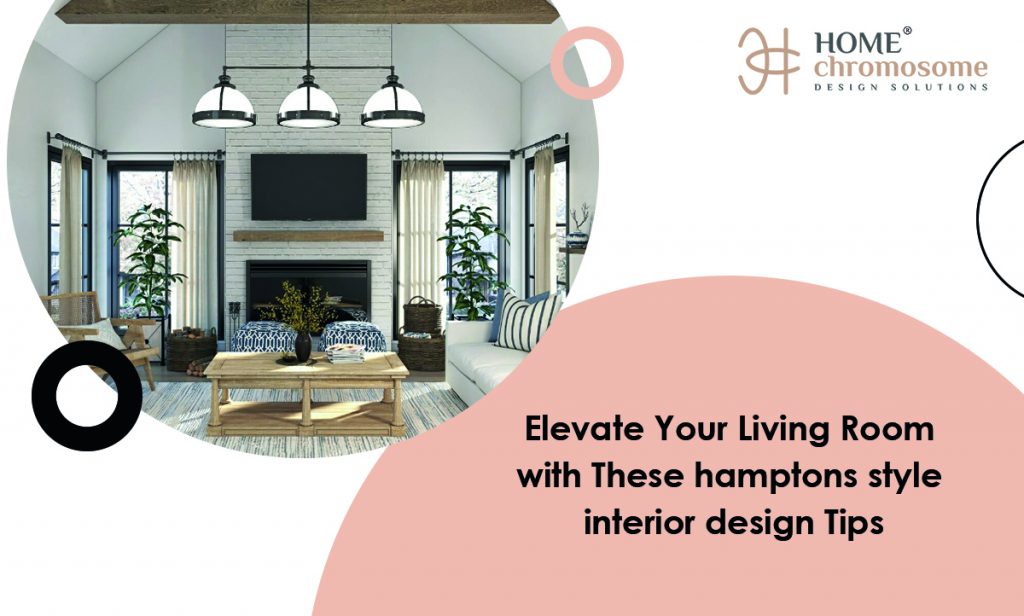 What is Hamptons style interior design?
The Hamptons style interior design is known as an interior that looks like a resort town with sandy beaches and a low-key but precise amount. Most houses in the Hamptons have more traditional decor, so it's best to avoid trendy furniture in the living room instead of classic pieces in neutral colors. This place to relax will also be stylish and comfortable, thanks to a soothing color scheme of white and blue and many soft accents. Texture and color can be added to a room with throws, pillows, and fresh flowers in colors that match the decor (white is almost always a good choice). Woven baskets are also a great way to add a touch of coastal style to a room and can be used as a colorful way to store things.
Hamptons style interior design ideas
Hamptons style interior design idea #1 – Getting light from the outside
The Hamptons style interior design must have a lot of natural light. Use thin or light curtains that are either white or light neutral. This will let in as much natural light as possible through your windows. If you have money to spend on improvements, consider adding more windows or even a roof if you have the room.
If your budget is tight and your home lacks natural light, consider buying full-spectrum light bulbs. These bulbs are made to look like natural light, and they can make your home brighter. They are a little more expensive than regular light bulbs, but they are a great purchase if you want your home to feel like the Hamptons style interior design.
Hamptons style interior design idea #2 – The Coastal Colors
Some think everything should be white in a Hamptons style interior design room. Hamptons-style interior design living rooms tend to have a lot of white, but if you have a big family or small children, pure white may be hard to keep looking clean.
You don't have to limit yourself to using only white colors. You can still make your home look like it belongs in the Hamptons by using seaside colors like navy, pale blue, soft grays, and smooth neutrals like beige and taupe. Imagine the colors of the beach, with its white sand beaches, beautiful blue skies, and deep blue ocean.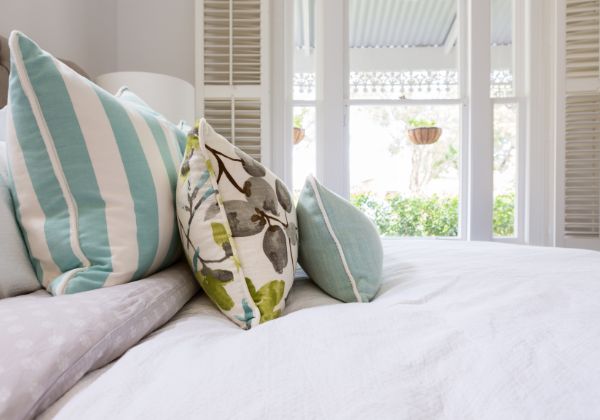 Hamptons style interior design idea #3 – Think about being at sea
People often talk about the water and the beach when talking about homes in the Hamptons style. When decorating a home in the Hamptons style interior design, look for pieces that have a nautical feel or are inspired in some way by the water. Some things that can be used are high-quality cotton fabric, natural rope, wood, iron, and straw.
These are just a few tips to get you started on the right path to creating the perfect Hamptons style interior design furniture for your home. Look at photos in travel, home, and interior design magazines and on Pinterest for ideas. You need a little creativity and careful thought to develop a way to make the design fit your house and your unique style.
Hamptons style interior design idea #4 – Balance
This style is classic because it has a lot of wood paneling and marble, both famous in the Hamptons style interior design. But it has been done in many different, exciting ways. If you want to add depth to your Hamptons style interior design living room, you shouldn't be afraid to think outside the norm or the box. It's not just about the floor and the things you put on it. Think about what's happening above you as well. It's also a good idea to ensure that your materials are well-balanced, with a mix of light and dark, hard and soft, smooth and rough textures. This new Hamptons style does a great job of making it look like the whole house has been considered and cared for.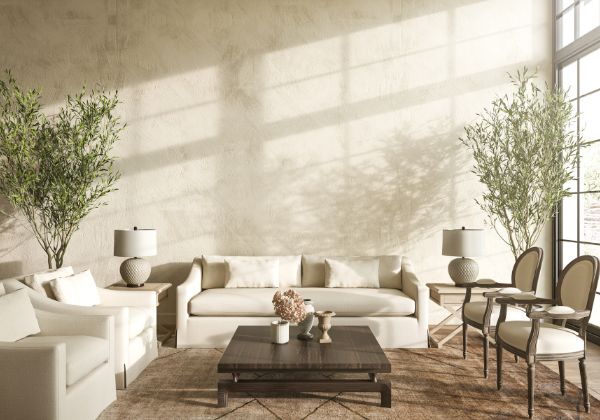 Hamptons style interior design idea #5 – Comfortable furniture
A Hamptons style interior design living room should have a bar that must have comfortable seats. Since most people buy a house in the Hamptons so their family can use it as a holiday home, the living room should be considered the best place to rest and relax. This furniture set-up makes me think of a soft sofa, big wicker chairs with padded seats, and lazy days spent drinking iced tea. Your family will feel right at home in this warm and inviting space if you decorate it with comfortable Hamptons style interior design furniture and a large wooden coffee table that can hold treasures and magazines.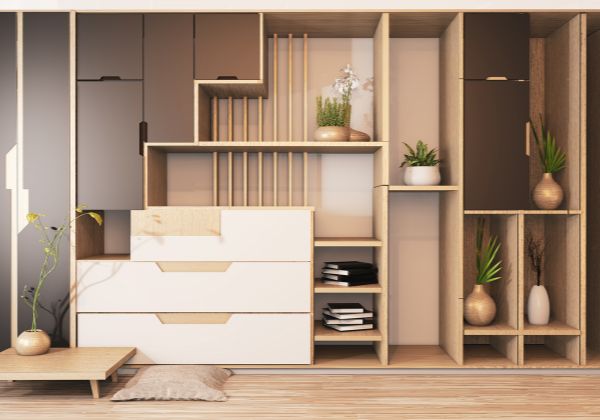 Hamptons style interior design idea #6 – Verdant foliage
In the Hamptons style interior design, using simple and natural elements is the best way to bring out a home's natural charm. Instead of putting a pricey bunch of colorful flowers in a vase, putting one or two leaves in a simple white vase would be more classy. This choice is as simple and well-thought-out as the idea of your summer house. Don't worry about the roses or the carnations, and don't even think about getting sunflowers. Instead of an average houseplant, choose eucalyptus leaves, a palm, or a cycad if you want to add some color to your living room. If you don't have freshly cut hydrangeas or peonies from your yard or a local shop, these flowers are perfect for a Hamptons style interior design home.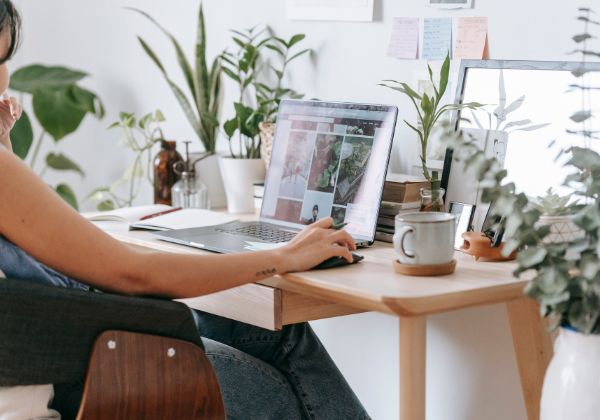 Hamptons style interior design ideas by HomeChromosome
When making a Hamptons style interior design living room look nice, choosing the right furniture and keeping the inside neat and clean is just as important as choosing the right furniture. If you take the time to ensure your white living room walls are clean and free of stains and your furniture is in good shape, you can do a lot to make it look like the luxurious interiors of Long Island homes were made in your own home. Even though houses built in the Hamptons have a well-deserved reputation for having a laid-back vibe, what sets them apart from other types of homes and takes them to a new level of luxury is how clean they are. Get in touch with HomeChromosome to start building your house in the Hamptons way.
You can view our portfolio here and follow us on Instagram here. Email us at info@homechromosome.com for a quick response.