Designing a home is not easy, especially in a busy city like Bangalore. The hustle and bustle of daily life stop us from focusing on things we need to get done for our house. Designing a home is not a piece of cake; you need a vision and an expert's help to bring that dream into reality, and that is why you need to hire the best interior designer near you to transform your home into your dream home. But people often feel intimidated by the mention of best home interior designers in Bangalore as they only think of expensive homes and interior design that is out of their budget. Well, we are happy to tell you that it's just a myth, and Homechromosome is the best interior design firm near you that will design your home no matter your budget.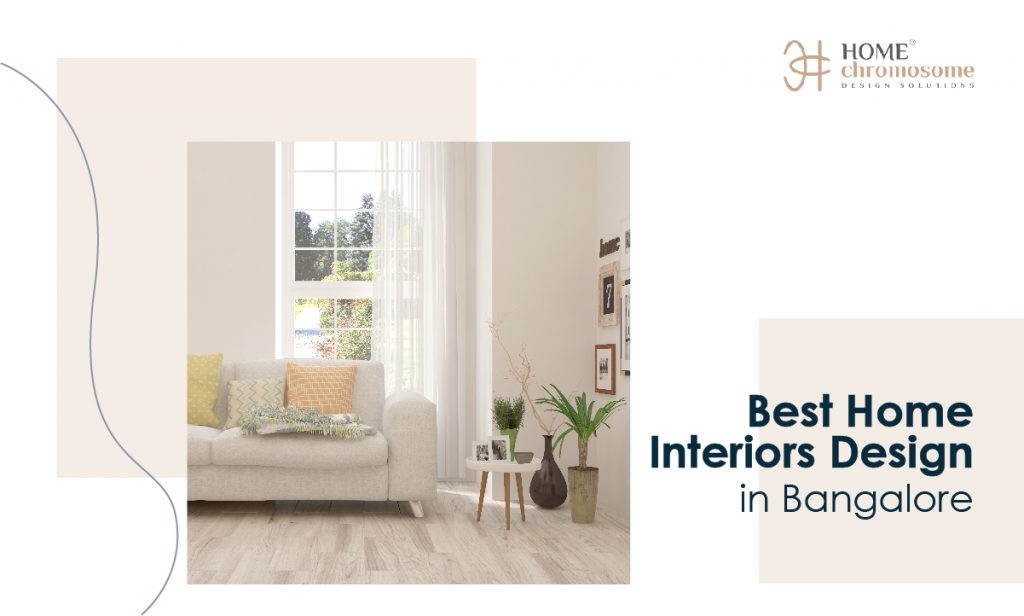 Our team at homechromosome creates the best and most space-efficient designs according to your lifestyle and within your desired budget. Our every interior design project is focused on bringing a homely but luxurious feeling to your living space. We work dedicatedly for every customer, and their satisfaction is one of the main reasons why homechromosome is one of the best interior design firms in Bangalore.
Why opt for the Best Home interior designers in Bangalore?
The best home Interior designers in Bangalore are careful about Vaastu when they are designing your living space.
They know how to bring your imagination and dreams into reality.
They have a large reliable network with the people they collaborate with. The list includes handymen, electricians, plumbers, carpenters, and other vendors, so you can ensure getting large amounts of discounts and good quality products.
They know how to work on space efficiency, and you will be surprised to see your small space look bigger and better.
They know strictly what changes and upgrades are required so that you don't have to figure it out yourself and spend all your money on just one room.
Budget-friendly services
You can book a consultation for your customized services.
Introduction to different design styles for your home.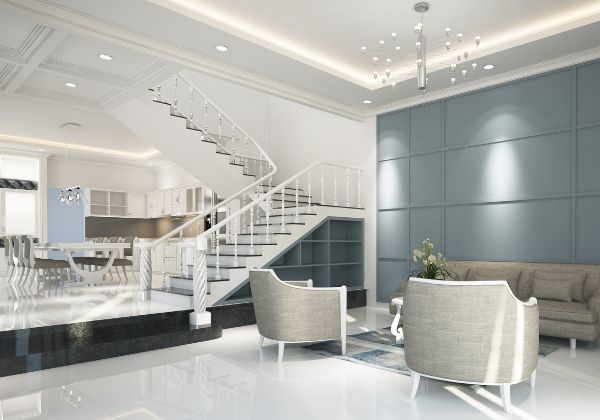 How does an Interior designer near you transform your Living space?
Everyone dreams of having the best interior design for their home because it tells a lot about their personality and style. The best interior designer near you will do all the work by guiding you in picking the right decor element that will enhance the look of your home and make it look more appealing and luxurious but, most importantly, homely. The best interior designer near you is also going to take care of the functionality of your space and transform your space into a very comfortable home for you and your loved ones. To summarise, an interior designer brings life into the four walls to give you that homely feeling for you and your family.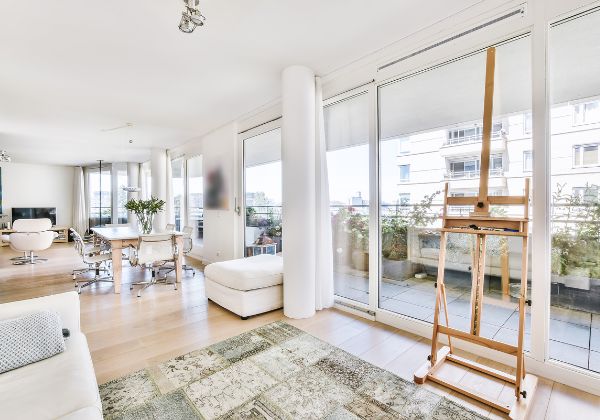 How do the Best interior designers near you shape your Property?
When you are designing a place from scrap, there are seven elements that the best home interior designers in Bangalore will rely on to ensure that it is balanced. These seven elements will uplift your living space into a beautiful, comfortable home. Let us look at those seven elements.
Space – The best interior decorator in Bangalore will first visit the space they are styling to get a sense of its dimensions. Knowing the overall size and location of doors and windows is critical for a seamless design. Positive space is defined as furniture-filled space, while negative space is defined as empty space. It feels more inviting when there is a balance of positive and negative space.
Lines – Lines provide structure, creativity, and direction. Horizontal, vertical, and dynamic lines are the three types of lines to consider. Horizontal lines are frequently found in tables, chairs, and similar furniture. Vertical lines are commonly formed by doors, windows, and tall structures such as bookcases. A staircase, for example, has dynamic lines that encourage action.
Form– Form refers to the general shapes of the room. It could be the room's overall shape, the furniture, the décor, or even the light fixtures. Geometric and natural are the two types. Geometric forms, such as furniture, are created by humans. Plants, for example, have natural shapes. Square shapes are associated with strength, whereas curves and rounded shapes are associated with softness.
Light – lighting sets the mood of your living space, whether natural or artificial. The best interior designer near you will balance both natural and artificial to ensure that your living space is a pleasant day to night. The available lighting also informs the best colour choices for the space as it helps to determine how bright it will be at any moment.
Colour– The color you chose for your walls will bring life to your living space and can be used as a complementary or contrasting element. It is often based on color psychology to ensure the true feelings of the room are set.
Texture- Texture serves to add depth and interest. There are two types: actual and visual. Marble, for example, has only a visual texture. Velvet, on the other hand, can be seen and felt. When selling a home, adding colour, texture, and patterns is a simple way to enliven a space without requiring significant design changes.
Pattern- Patterns add interest and excitement to your home decor. The best interior designer near you will use patterns for the decorative element of your home.
Why Homechromosome is the best Home designer near you?
Just like chromosomes form the basis of human life, we at homechromsome do the same thing for your home. We are a team of experts who love to make your dreams come true. We work from scrap and believe in doing the right thing the first time so that you don't have to worry about anything and make adjustments later. We are a brand to reckon with regarding taste, finesse, and luxury. We customized projects according to your needs and wishes and produced the final perfect result. The trust of our customers has kept us moving forward to become one of the best interior design firms in Bangalore. You can learn more about our services and book our consultation on our official website of HomeChromosome. 
To find the best home interior designer near you, you must check out their social handles, check with the previous clients that they have worked with. You must also take a look at their portfolio. It should contain real time images of projects that they have worked on. If you are searching for a best home interior designer near you, you may also reach out to us. You can access our portfolio here and our instagram handle here. For prompt response from us, email us on info@homechromosome.com.