When one thinks of a 1 BHK (bedroom, house, kitchen), there is a popular misconception that there isn't much room (pun intended) for interior designing because of the alleged limitations in space and creativity. So if you live in a 1 BHK home and have never put any effort into remodeling your living space, then think again!
When it comes to designing the interiors of a home, there are no limits to how creativity can transform even the tiniest of spaces into something marvelous! We are of the firm belief that every living space is special, even if it is a 1 BHK, a single room of a huge house, or even a mansion. 1 BHK interior design entails careful consideration of the homeowner's lifestyle, preferences, and style. It is important to ensure a perfect balance between the addition of enough decor items for functionality and storage, and at the same time, also keep the living space as organized as possible to maintain a spacious outlook.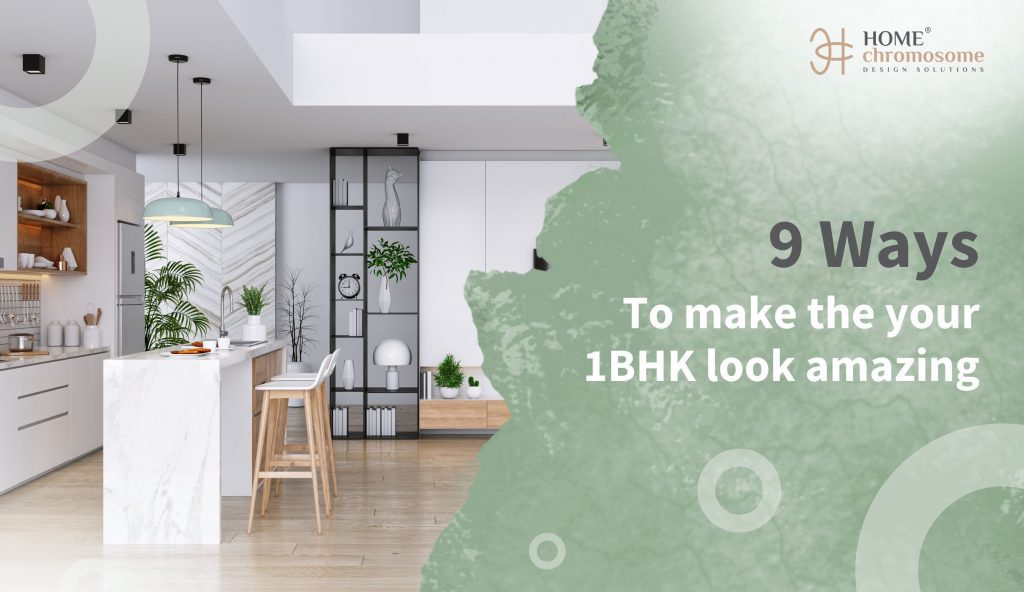 Here we have shared some of the best 1 BHK interior design ideas that will help you in making your own home more attractive and comfortable. We have ensured that these ideas are simplistic, practical, and can truly help to transform your current 1 BHK space.
There is no doubt that every 1 BHK flat has its own unique personality. It reflects the tastes, preferences, and needs of the people who live there. However, there is also no denying that it can be difficult to come up with the right style for a 1 BHK home. It's not a simple task, but it's definitely possible to create a home that is both modern and traditional at the same time.
Some of the most important ideas to consider when creating your own 1 BHK interior design style:
1 BHK interior design ideas: #1 Picking the right sofa is a must 
The initial step of making a 1 BHK interior flat look splendid is to pick the right couch. You can add a couch in different colors, shapes, and builts. While most people incorporate dark, white, brown, and grey, you can also go with darker shades of blue, green, and red. It is advised not to go for colors that are too bright as the couch would then end up looking awkward and make the room cluttered. As such, keep the tones soft and light.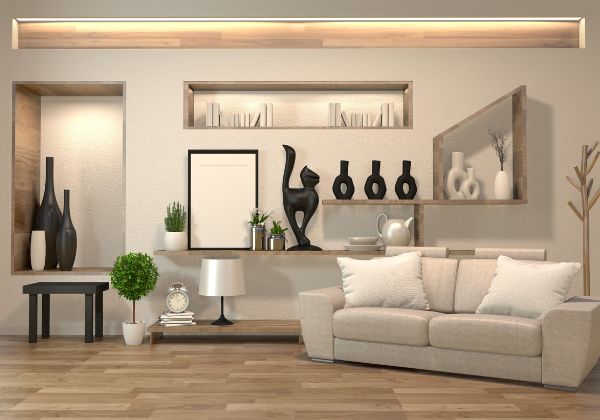 1 BHK interior design ideas: #2 Furniture that ensures high functionality 
Furniture is one of the most important aspects of any interior home design, not just a 1 BHK. Wooden furniture is arguably the most popular choice for individuals who need to add some tasteful and exemplary outlook to their 1 BHK flats. This furniture can be utilized in every one of the rooms and spaces of the house.
There are various sorts of wooden furniture which you can look for, and most of them inherently offer a great deal of functionality. For instance, a foldable dining table can also serve as your workspace. These don't just look modern and stylish, but they also help you utilize space better.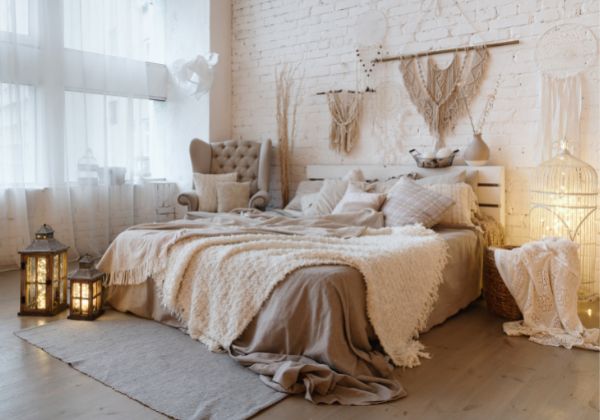 1 BHK interior design ideas: #3 A nice coffee table adds to the charm
Adding a coffee table is a simple but very effective way to make your 1 BHK look stellar. Ideally, the coffee table should be positioned in the middle of 1 BHK, assuming that you have some space to spare at the center. If not, you can also make it function at the corner of the table or the side of the furniture. Usually, a small round wooden or glass table will suffice.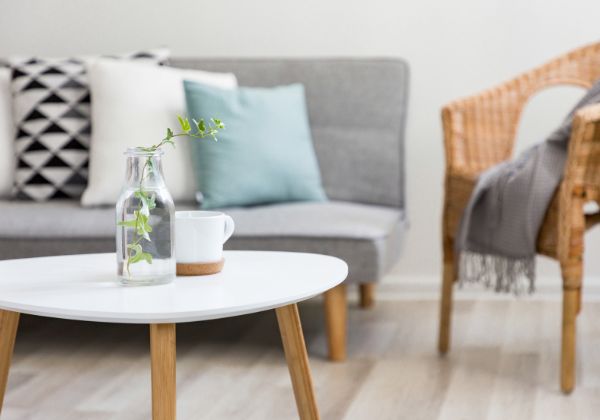 1 BHK interior design ideas: #4 Lamps!
Lamps are classic interior design options that give your home a soothing and comfortable feel. Opt for a cloudy bulb surface that gives off light in a subtle and gentle way, making it ideal for any occasion. You can also experiment with the base and cover of the lamp, adding an ethnic touch or a sleek, sophisticated look. The choice is all yours!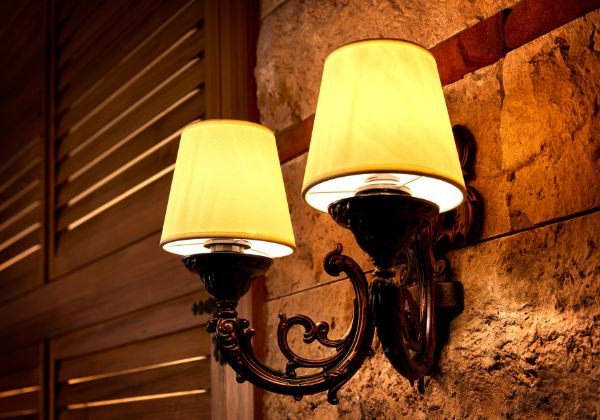 1 BHK interior design ideas: #5 Go creative with colors
These days, most people prefer to live in a peaceful and quiet environment, so it has become important to include colors in a clever way to ensure that your 1 BHK flat is serene and just the way you want it to be. In case you don't have a clear picture of what colors are ideal for your living space, get in touch with the best home interior designers in Bangalore to explore your options.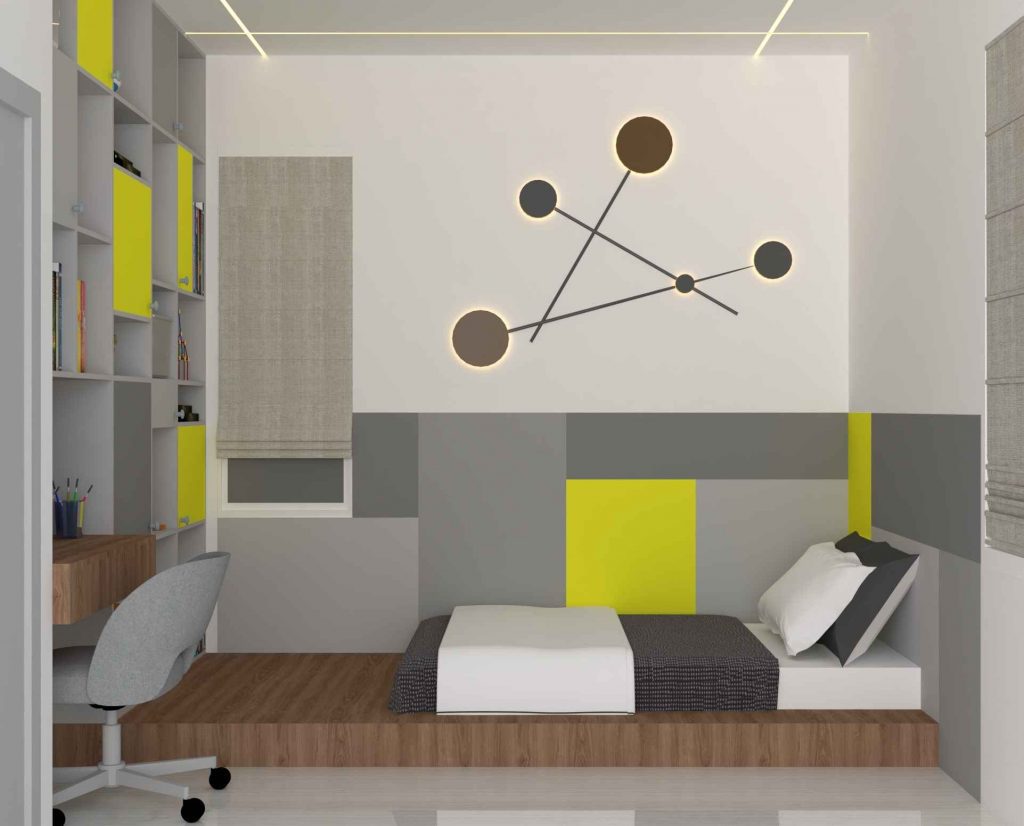 1 BHK interior design ideas: #6 Let natural light in
Many 1 BHK spaces are notorious for not having enough provision for natural light. Natural light is an excellent means to make your living space more breathable and attractive. In addition, it also helps to keep your 1 BHK cleaner by getting rid of germs on your home accessories that can't stand sunlight.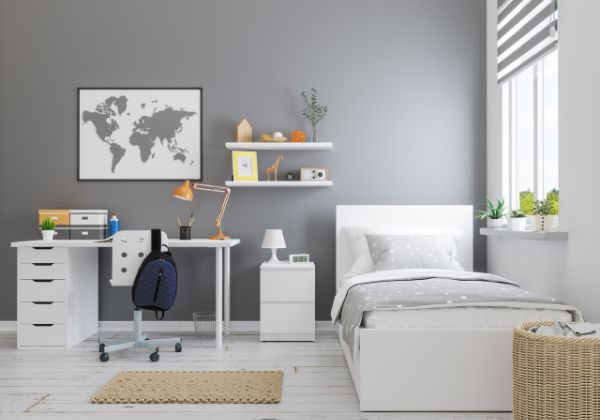 1 BHK interior design ideas: #7 A biophilic design
You can never go wrong with some greenery in your home! In the last few years, biophilic design has gained widespread prominence in both small and large living spaces. The biggest highlights of the biophilic design include a better aesthetic appeal, you can enjoy a mini-garden space even if you live in the hustle and bustle of a city, an overall fresher and cleaner outlook, and the fact that you feel more rejuvenated and positive by having greenery around you. 
1 BHK interior design ideas: #8 An open kitchen
It goes without saying that having an open kitchen is one of the most important aspects for any individual. Having a small kitchen area makes it difficult for people to cook meals and organize their utensils and cookware. Having a spacious kitchen makes the entire process of cooking and eating much easier. In addition, it also makes your 1 BHK look more appealing.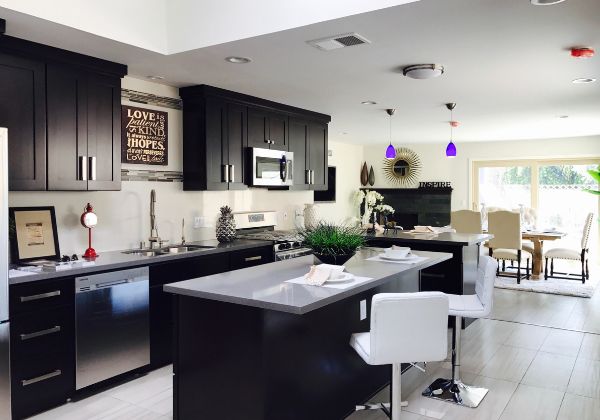 1 BHK interior design ideas: #9 Optimize storage
A well-thought 1 BHK design makes the most out of the available space by optimizing storage. It is a good idea to keep the central areas of the rooms clear, or you can install a small table. The furniture and decor can be arranged close to the walls and the corners whilst making sure that there is a certain amount of space between them. This will pave the way for a spacious 1 BHK that has enough room for storage of decor, accessories, and important items.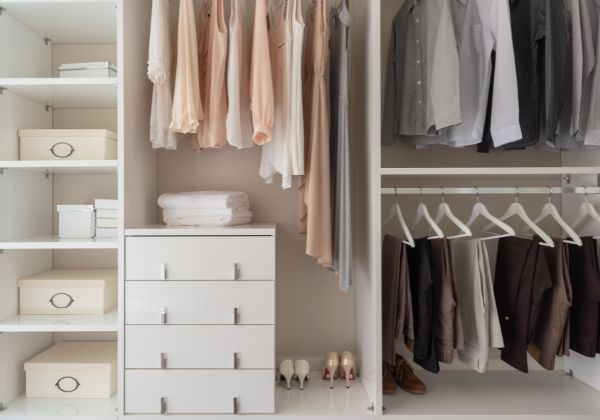 If you are looking for the best home interior designer near you, please contact us. You can view our portfolio here and follow us on Instagram here. Email us at info@homechromosome.com for a quick response.