Our homes are continually undergoing change as our styles and preferences change. Are you looking for an interior design style that is not too loud but packs in all the modern elements simultaneously? With a style that includes a bit of traditional and contemporary features, it is your time to welcome transitional interior design for your home. If you love old and new styles but often get confused and can't choose, then a transitional interior design style is for you.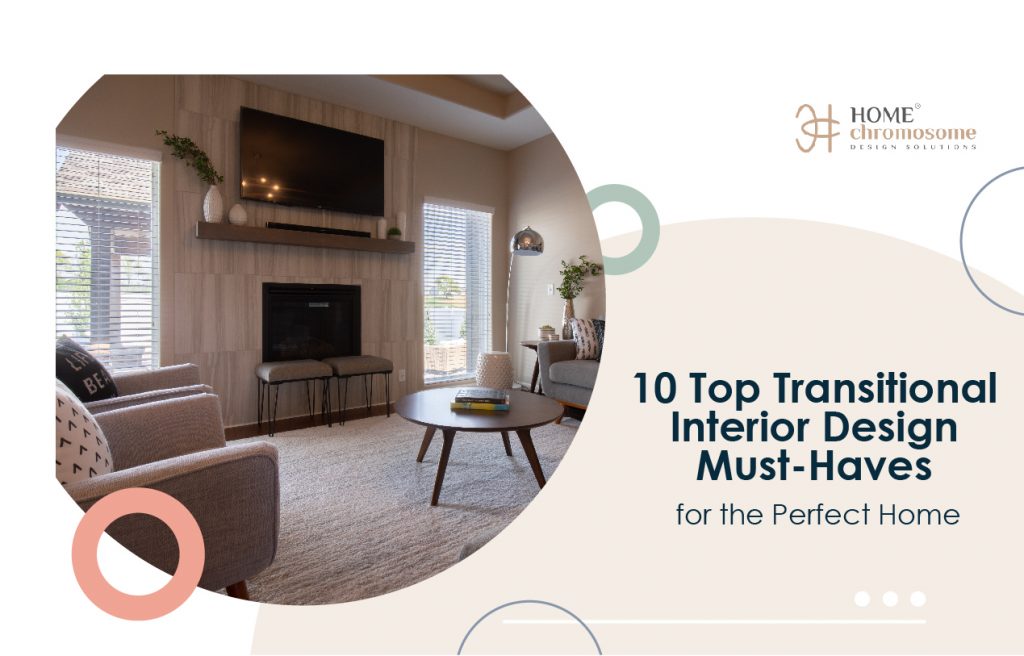 In this blog, you will look at the top transitional interior designs you must have for your perfect home but before that, let us understand what exactly is a transitional design.
What is transitional interior design?
Transitional interior design is a blend of traditional and modern decor. The amalgamation of two interior design styles offers unlimited freedom with the ability to mix and match decor pieces to create a cohesive design. Traditional interior design encompasses a wide range of interior design styles, but it is distinguished by antique furniture and decor, patterned wallpaper, dramatic drapery, and bold chandeliers. Modern design is defined by straight lines, minimalism, open floor plans, and a neutral color palette. Transitional interior design style thoughtfully mixes these two styles to create Contemporary spaces with timeless design.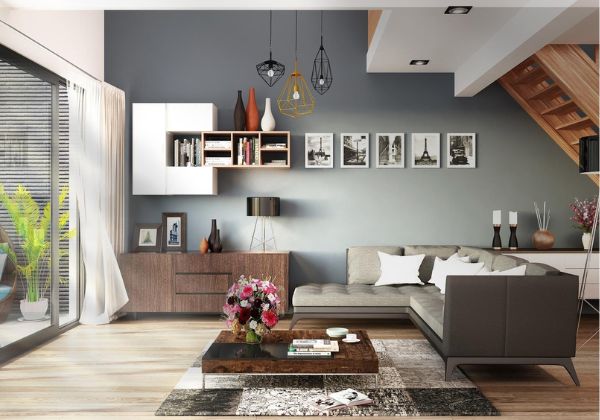 Origin of the transitional design style
The transitional design emerged in the 1950s, as designers and homeowners became disillusioned with modern design's clean lines and stark minimalism. The end result was a fusion of traditional and contemporary styles. Transitional style evolves as design elements, materials, and aesthetics come and go. The ever-changing nature of transitional design results in a design style that feels both fresh and timeless.
Now that you know what Transitional interior design is, let's dive into the top 10 Transitional Interior designs you must have.
1) A neutral color scheme
One of the main elements of transitional interior design is Neutral colors for your home. The trick is to allow the furniture to be the focal point amidst the neutral hues. Shades of grey, white, cream, black, and taupe are the stars of this style. Transitional interior design welcomes both warm and cool color tones. Beige, chocolate, and taupe are the warm tones, while silver and white colors, as in snow and grey, are regarded as cool tones.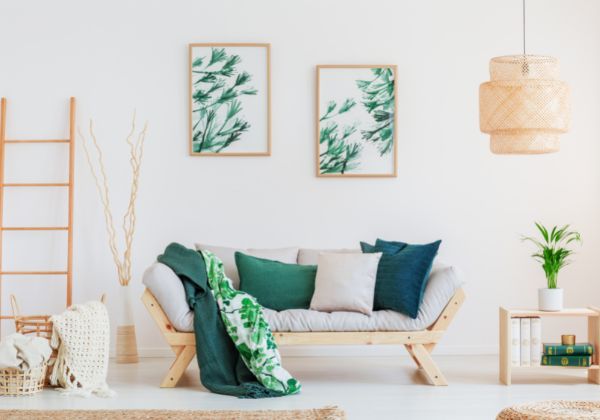 2) Cushions for your transitional home decor
Cushions in the double digits are another lovely transitional decorating style must-have! A transitional living room design looks great with lots of cushions in true maximalist style. Similarly, scatter cushions with a modern print or pattern can liven up transitional home interiors. So, don't toss the scatters just yet!
3) Colorful accessories
Going with traditional neutral colors doesn't mean you cannot have fun with colorful accessories. For example, you can play around with accessories by adding bright curtains, scatters, and decor pieces. For your transitional bedroom, add bedding with pops of color. Also, if you have wiggle room within your budget, you can undoubtedly reupholster your favorite furniture pieces with a bright color.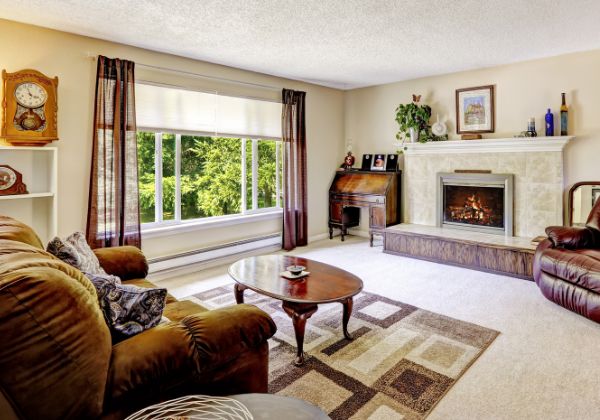 4) Furniture
Furniture in transitional interior design combines simple and clean lines with subtle curves. Go for classic shapes and silhouettes and add some rounded profiles to soothe the eye. one of the most significant differences between traditional style and transitional is that transitional interior design refers to interiors with contemporary and traditional features.
5) Play with Lights
Light is one of the crucial factors in home decor due to its ability to accentuate every minor to the significant element in the room. The transitional interior design style allows you even more freedom to play with the house's lighting. You can add an inspirational contemporary chandelier or a molecular light for a fantastic focal piece. Look out for Light designs with transitional design styles. Less ornate lighting elements in the transitional design blend curved and straight lines.
6) Metallic accents in transitional interior design
Metallic elements are popular in contemporary homes because they blend in with all types of home decor. Use gold, bronze, or copper in side tables, lighting, and accessories, for example. Select a single metal finish or mix metals for a trendy contemporary look.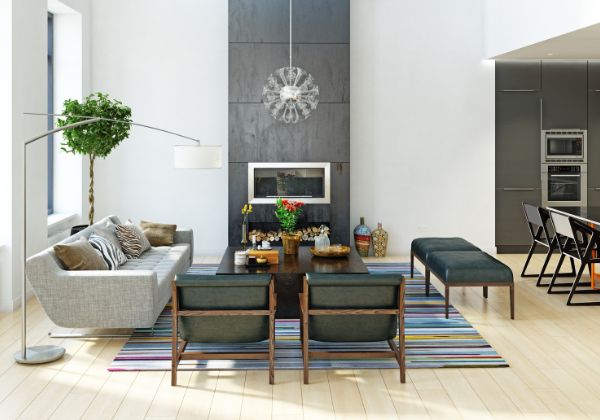 7) A traditional statement piece for your home decor
A striking piece of furniture or art decor that is traditional can be the highlight of your transitional interior design. A Statement piece can be a dresser, mirror, table, or anything that belongs to a different era. Another way to gain attention to a new classic piece is through reupholstering, a layer of paint, or a coat of wax, to highlight the item's features.
8) Contemporary art
Art is used to create a focal point and to break the stereotype of lifeless furniture when you choose transitional interior design for your home. Choose a piece of art that matches your personality, or you can be more creative and create your own gallery wall. Transitional interior style is focused on accents, and it is very detail that can shift the interior from traditional to contemporary to transitional. Do not overdo the look; it's best to take a minimalistic approach. Transitional interior design is all about mixing and matching, as long as they bring sophistication, class, and a timeless vibe to your home.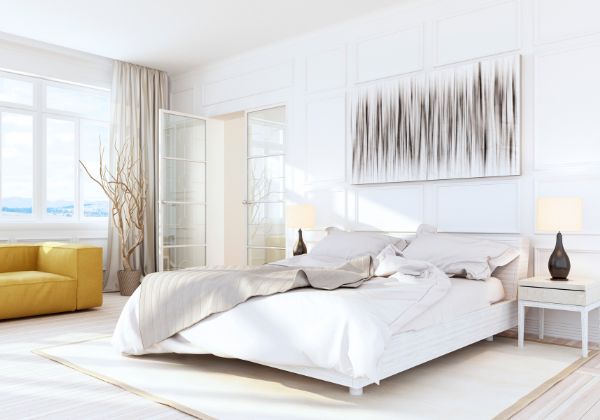 9) Try your hands at woody furniture.
Wood furniture has always been an essential part of traditional homes. Cherished ornate pieces are making a comeback and not only in transitional interiors but in other styles as well. Try adding a grounding furniture piece like a large wood dining table, dresser, or a bookend to celebrate craftsmanship.
10) Get creative with the textures.
Textures are used in transitional interior design to make a statement, and rugs and carpets are very much part of the transitional design. Rugs offer a luxury underfoot with plush cut pile area rugs, which add color and anchor the furniture in the room. A traditional woven carpet or knotted carpet is best suited in transitional interior design to provide a classic appearance, but a Persian rug can offer a modern twist.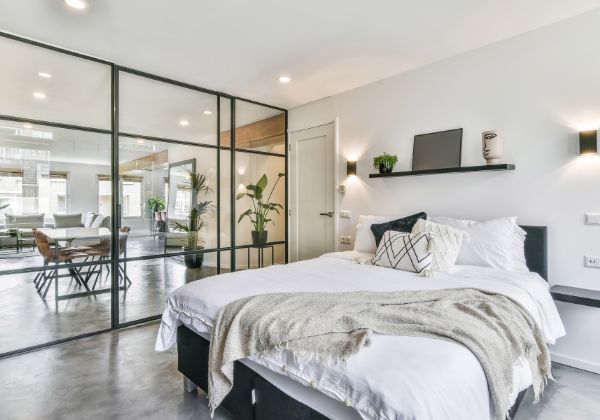 You can incorporate textures in your home decor through woven wood blinds, natural fibers, metallic elements, wood, glass, light fixtures, etc. You can also use different materials to add visual interest without overwhelming the space, such as rattan, cotton, quilted fabrics, leather, corduroy, and suede. Woven baskets, for example, will add texture while also helping to conceal clutter. Including intriguing and contrasting textures adds depth to the design. Instead of including too many elements, consider incorporating subtle contrasts through textures. Stone vases, wooden trays, and an indoor plant will bring nature into your transitional interior designed home.
Conclusion
Transitional interior design is an amalgamation of different styles. The style does not create a mess and gives you a tidy and uncomplicated home that shines with elegance and serenity. Book a consultation with the home chromosome if you are thinking of transforming your home and want to incorporate a transitional interior design style for your space.
Homechromosme is an interior designing firm from Bangalore with an experienced and dedicated team of professionals who will ensure you get your dream house.