Modular kitchen interior design understands that there is a reason why people call the kitchen the heart of the home; it is where you and your family gather to eat together and get to know each other better. We cook, eat and hang out with friends and family in the kitchen, which has become a multipurpose room. If you want a modular kitchen, you must know what kitchen cabinets and other parts to choose. In this blog, we will be talking about what modular kitchen interior design consists of. 
What does it mean for a kitchen to be modular?
The furniture in a modular kitchen is said to have a modular design if it has been put together from separate pieces. These are usually found in cabinets with different segments of the same size. Most of the time, wall and base units are put together to make a "modular kitchen." Modular kitchens are made to be as valuable as possible and to make the best use of space, which is especially important in a small range of different materials and comes with a set of modular kitchen accessories. These things make it possible to set up the other parts without making a mess.
What does a modular kitchen interior design consist of?
Modular kitchen interior design consist of #1 – Smart Storage
When planning the layout of a modular kitchen, one of the most important things to think about is how to make the most of the space by putting in clever storage solutions. Set aside a place in the kitchen for storing utensils, pots and pans, spices, and other kitchen tools. For example, in the past few years, sectional drawers have become very popular in modern kitchen interior design. They help you keep and organize the things in your kitchen smartly. There are pull-out pantries, regular pantries for dishes or dry foods, and other storage inventions for open modular kitchen interior design. These pantries can hold a wide range of items; when putting together a modular kitchen, it is essential to make the most of the space by putting in clever ways to store things.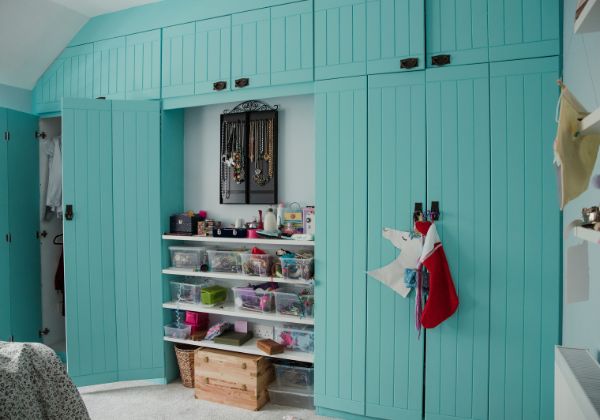 Modular kitchen interior design consist of #2 – Ensure proper garbage disposal
Depending on your preference, you can keep the trash in a big steel trash can outside the kitchen or install built-in bins inside the kitchen cabinet door. Also, both dumpsters have two containers, one for dry and one for wet trash. This makes them great for modular kitchen interior designs because they can hold both types of garbage. 
Modular kitchen interior design consist of #3 – Island cabinets
Island modular kitchen interior designs are high on many people's wish lists because they look elegant and modern. This layout can have single counters or an L-shaped countertop with a peninsula or island counter at the front. When planned well, it can add a lot of beauty to the design of the inside of a home. You can use the L-Shaped counter or a single counter as your main workspace. The extra space on the island counter can be used to store food or serve small bites to your guests. Putting a couple of barstools on the side of the island that faces the water can become a nice place to sit and talk. 
Modular kitchen interior design consist of #4 – Single countertops
The design of these pre-made kitchens includes only one countertop. All of the different pieces of kitchen equipment will be set up on that one counter. You can make the storage space by putting drawers and compartments in the furniture. This layout works well in a studio apartment or any other small space where you can fit a dining table and a kitchen island. 
Modular kitchen interior design consist of #5 – Airflow
When you cook in the kitchen, you make a lot of heat. Even though the chimney and exhaust fan help move gasses and heat out of the kitchen, it is still good to have a door that leads to the balcony or washing area. Even when you aren't making food in the kitchen, this will help make sure that there is enough airflow in the room. By doing this, you will also stop smoke from getting into your house.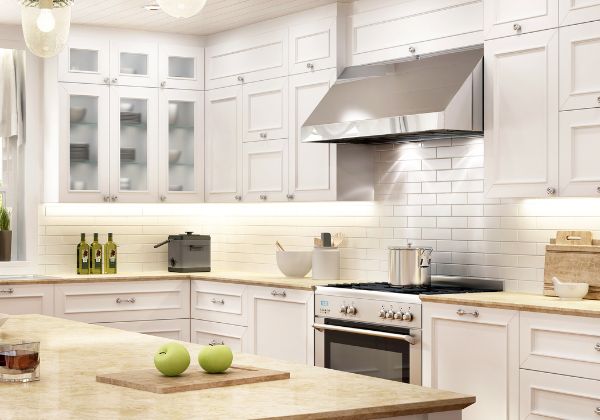 Modular kitchen interior design consist of #6 – L-Shaped kitchen
L-Shaped modular kitchens make the most of their space and are, therefore, great for small apartments. You will get not only more space but also a lot of different ways to store things. Because it is set up in an L Shape, a single kitchen can be used by several people simultaneously. You can also put a dining table in this part of the kitchen if you want to. If you use this layout for your kitchen, you can make a beautiful space even if you only have a small amount of space and don't have much money. When you have guests over, they are welcome to join you in the kitchen, and you can easily talk to them while cooking. 
Modular kitchen interior design consist of #7 – U-Shaped kitchen
If you have a lot of room and want to make a completely separate kitchen from the dining room or any other parts of your home, you can check out the U-shaped modular kitchen. The three countertops will give you a lot of space, so it won't be a problem if your friends want to stand in the kitchen while you work. You can build several cabinets and drawers underneath the three counters to make a large amount of storage space. Large families will find that the large amount of space in a U-Shaped modular kitchen interior design is perfect for their needs.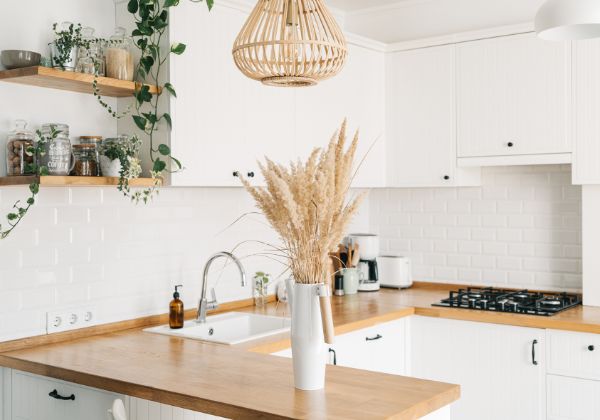 Modular kitchen interior design consist of #8 – Parallel kitchen
A kitchen set up in the shape of a U can be changed into one set up in the shape of a parallel. Two kitchen counters are lined up next to each other and put in front of each other in these modular kitchen plans. A parallel-shaped kitchen is an excellent option if you have a small kitchen and want to make the most of the counter space you have. On the other hand, this layout can be used in big and small rooms. The two countertops give you plenty of space to work and put things away. ​​​​​​​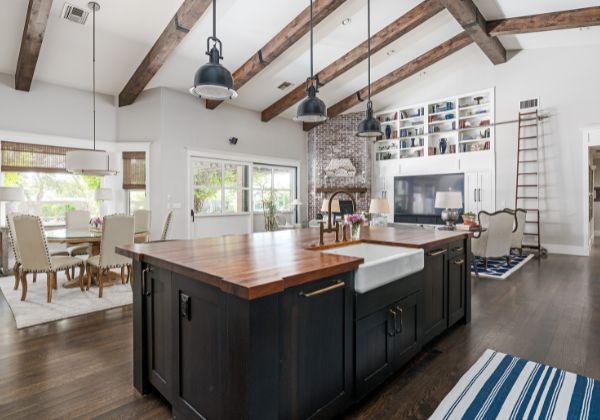 Modular Kitchen Interior Design by HomeChromosome
We have combined modular kitchen interior design with our wide range of modular kitchen design options and HomeChromosome, the best interior design firm in Bangalore. These ideas include convenience, space, storage, and an elegant look. If you want to switch from a traditional kitchen to one that is easier to use and more accessible, then a modular kitchen interior design is precisely what you need. You can visit our website and get started. Visit the Homechromosome website, get started with your interiors, and have fun. Let our skilled professionals assist you! You can view our portfolio here and follow us on Instagram here. Email us at info@homechromosome.com for a quick response.