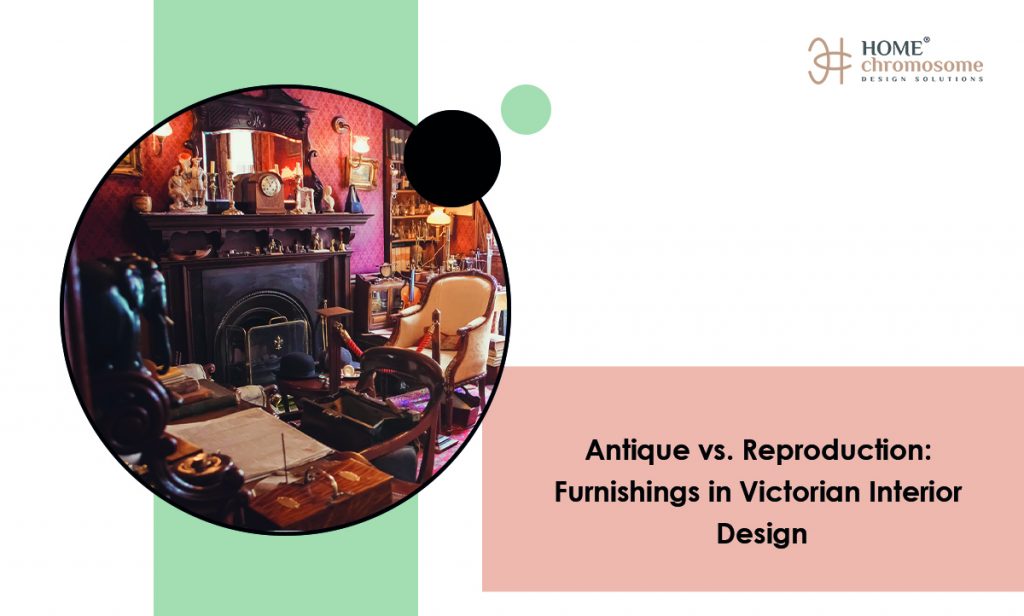 The Allure of Victorian Interior Design
Before we dive into the debate between antiques and reproductions, let's take a moment to appreciate what makes Victorian interior design characteristics so captivating. From the mid-19th century to the early 20th century, the Victorian era was a time of grandeur, industrialization, and cultural refinement. It was an age when craftsmanship reached its zenith, which is abundantly evident in the furniture and decor of the period.
"From ornate wallpapers to intricate woodwork, delve into the sumptuous world of Victorian interior design characteristics."
Victorian interiors are known for their:
Ornate Detailing: Elaborate carvings, intricate patterns, and ornate details adorn furniture, creating a sense of luxury and opulence.
Rich Materials: The use of rich, dark woods such as mahogany and walnut, along with luxurious fabrics like velvet and brocade, adds to the sumptuousness of Victorian interiors.
Eclectic Mix: Victorian design is not constrained by a single style. It seamlessly blends elements from various periods and cultures, resulting in a rich and eclectic aesthetic.
Emphasis on Comfort: While lavish, Victorian interiors also prioritize comfort. Plush seating, deep sofas, and overstuffed chairs invite you to sink in and relax.
Now that we've established what makes Victorian interior design so appealing let's explore the choice between antique and reproduction furnishings in this style.
"From ornate wallpapers to intricate woodwork, delve into the sumptuous world of Victorian interior design characteristics."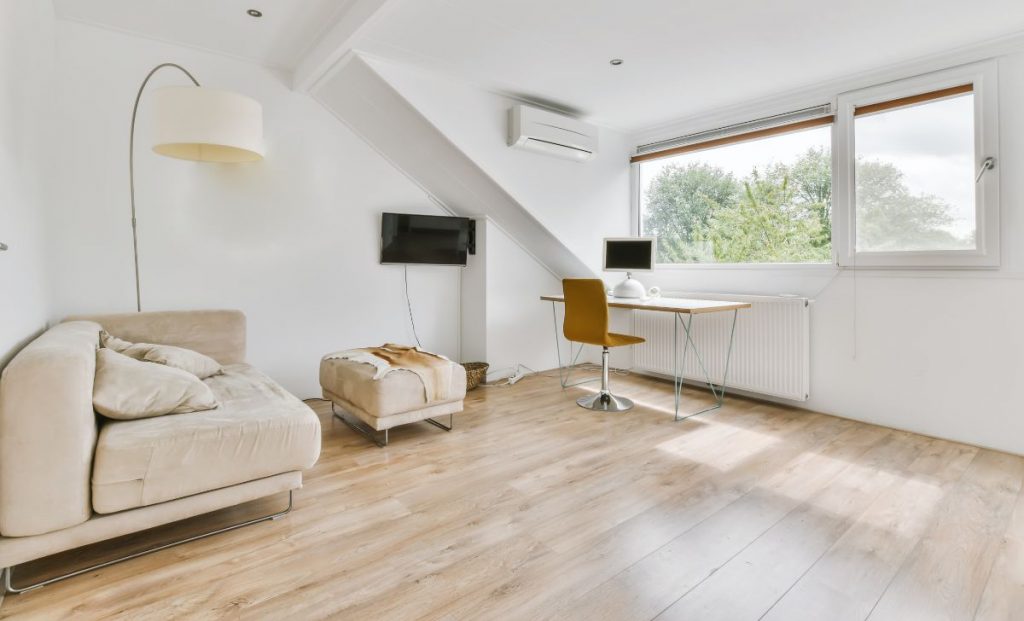 Antique Furnishings: Time-Tested Elegance
The Charm of Authenticity
Nothing quite beats genuine antique furnishings when achieving a genuinely authentic Victorian interior. These pieces have weathered the test of time, carrying the history and stories of bygone eras. Here's why antique furnishings hold a special place in Victorian design:
Unique Character: Each antique piece is one-of-a-kind, with its unique character, imperfections, and patina. This adds depth and authenticity to your interior.
Historical Significance: Owning a Victorian-era piece of furniture is like owning a piece of history. It connects you to the past and lets you imagine the lives of those who used it.
Quality Craftsmanship: Antique furnishings are often a testament to the superior craftsmanship of their time. They are built to last and showcase intricate details that are hard to replicate today.
Investment: Antique furniture can appreciate over time, making it a stylish addition to your home and a potential investment.
"From ornate wallpapers to intricate woodwork, delve into the sumptuous world of Victorian interior design characteristics."
However, before you rush to antique shops or auctions, there are some important considerations to keep in mind:
Authentic antique furnishings can be pricey. Their historical value, craftsmanship, and rarity often increase the price tag. For those on a budget, this can be a significant drawback.
Antique furniture may require more maintenance and care. The passage of time can take a toll on these pieces, and they may need restoration work to keep them in top condition.
Finding the perfect antique piece that fits your design vision can be challenging. The availability of authentic Victorian-era furniture is limited, and you might need to be patient in your search.
"From ornate wallpapers to intricate woodwork, delve into the sumptuous world of Victorian interior design characteristics."
Reproduction Furnishings: Beauty Meets Practicality
The Appeal of Reproduction Pieces
In Victorian interior design, reproduction furnishings offer a tempting alternative to antiques. These pieces are crafted with precision to mimic the aesthetics of the Victorian era without the age and historical significance. Let's explore why reproduction furnishings have gained popularity:
Affordability: Reproduction pieces are often more budget-friendly than authentic antiques, making them accessible to a broader audience.
Versatility: Since they are newly crafted, reproduction furnishings are available in various styles and sizes, allowing you to find pieces that perfectly fit your space and design preferences.
Durability: Reproduction pieces are typically constructed with modern materials and techniques, making them more durable and less prone to the wear and tear of genuine antiques.
Customization: Many reproduction furniture makers offer customization options, allowing you to tailor the piece to your needs and design requirements.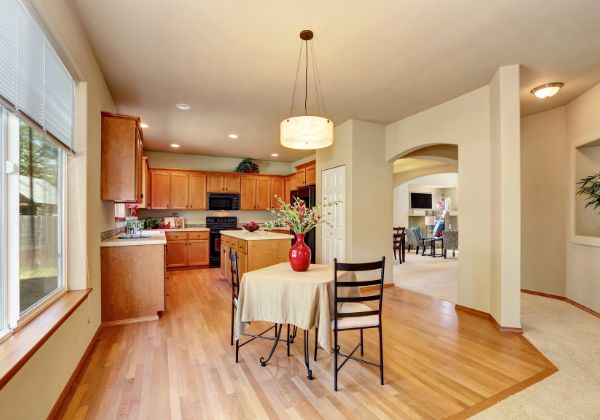 While reproduction furnishings have their merits, there are also some caveats to consider:
Despite their impressive craftsmanship, reproduction pieces must have the historical authenticity and character of genuine antiques. They may feel like imitations to purists.
Different from authentic antiques, reproduction furnishings tend to be appreciated less. They may depreciate over time, making them more of a decorative investment than a financial one.
Some may have ethical reservations about purchasing reproductions, as they can perpetuate the replication of antique designs without acknowledging the value of the original pieces.
"From ornate wallpapers to intricate woodwork, delve into the sumptuous world of Victorian interior design characteristics."
Antique vs. Reproduction: Which Is Right for You?
Now that we've weighed the pros & cons of antique and reproduction furnishings, how do you decide which fits your Victorian interior design project best? It ultimately comes down to your personal preferences, budget, and the specific goals for your space. Here are some questions to help you make an informed choice:
What's Your Budget?
If you have a limited budget, reproduction furnishings are a more practical choice.
Authentic antiques may be worth the splurge if you're willing to invest in authenticity and potential long-term value.
"Immerse yourself in the lavish textures and ornate details epitomizing Victorian interior design characteristics."
How Important Is Historical Significance to You?
Authentic antiques are the way to go if you're passionate about owning a piece of history.
If you prioritize aesthetics and functionality over historical value, reproduction pieces can still capture the essence of Victorian design.
Do You Want a Mix of Styles?
If you enjoy blending styles and eras, reproduction furnishings offer more versatility and customization options.
Authentic antiques are essential for maintaining authenticity if you're committed to creating a period-accurate Victorian interior.
Are You Prepared for Maintenance?
If you're ready to invest time and money in maintenance and restoration, authentic antiques can be rewarding.
If you prefer low-maintenance furnishings, reproductions are a more practical option.
Do You Value Investment Potential?
If you see your furniture as a potential investment, authentic antiques may appreciate over time.
If you view your furniture as a functional and decorative addition, reproduction pieces serve that purpose.
"Immerse yourself in the lavish textures and ornate details epitomizing Victorian interior design characteristics."
Conclusion: Finding Your Victorian Furnishing Bliss
"In Victorian interior design characteristics, choosing between antique and reproduction furnishings depends on your vision, budget, and priorities. Antiques offer authenticity for history enthusiasts, while reproductions provide style, affordability, and versatility. Whether crafting an authentic time capsule or a modern twist, it's your home, style, and story. Embrace the Victorian spirit and create a regal space that transports you to a bygone era!"
"Immerse yourself in the lavish textures and ornate details epitomizing Victorian interior design characteristics."