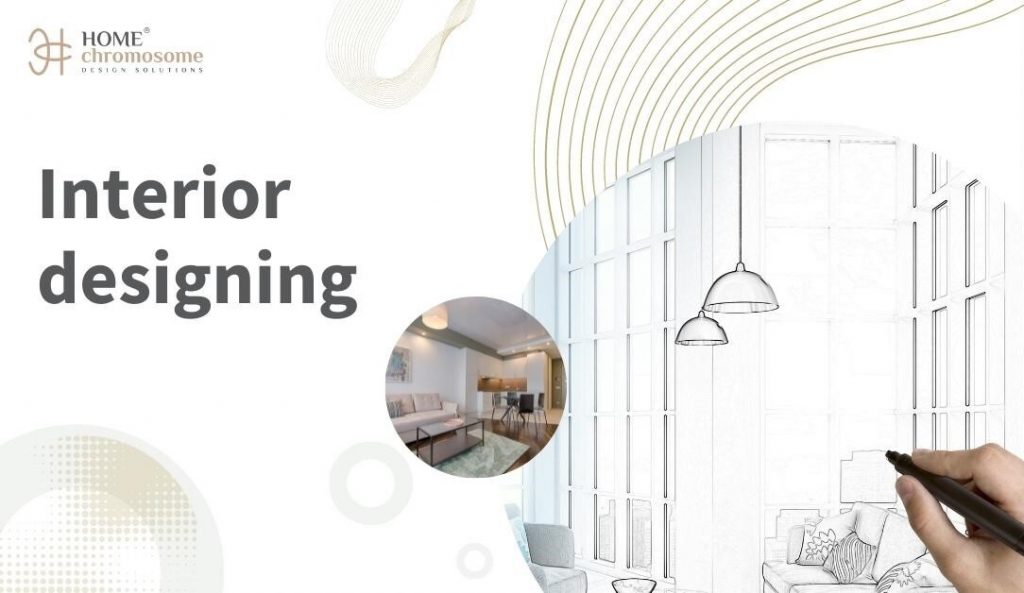 India is known all throughout the world for its vast array of cultures, with each state of the country having its own unique set of traditions and practices. This variety is one of the USPs of India, a beautiful landscape with a common heritage and yet so many cultures worth cherishing. The southern part of India is one of the most popular among people from all parts of the country. So if you are looking at decorating your home in traditional South Indian style, all you need is excellent interior designing skills from a professional interior designer like HomeChromosome. 
Being among the premier interior designing firms in Bangalore, we come with years of experience and unmatched expertise in transforming your home into something magical. The demand for a South Indian style interior design is high, and as such, we have presented something special in this write-up!
The following presents the most amazing ways you can bring the best of South India into your home interiors! So without any further ado, let's begin.
Include rangolis
Almost every traditional South Indian home has a rangoli when you enter the house. But rangolis need not be limited to the entrance of the house alone. One can have a beautiful rangoli in almost every part of the home. Rangolis are considered auspicious and said to bring positivity to your home. Some of the best places to put a rangoli include the courtyard, hallway, Pooja room, and even the drawing-room.
One of the best aspects of a rangoli is that you can experiment with the designs! You can go for colorful options, geometric patterns, or even take inspiration from nature. Most importantly, rangolis become a home's highlight during festivities and important events.
Ornamental doors
If you have looked at a typical South Indian home, you would have been surely amazed by the grandeur of the entrance door. These breathtaking doors are meticulously crafted with intricate details and embellished with metal. Talk about creating a wonderful first impression!
When it comes to the design of the door, let your interior designing imagination flow! You can craft a plethora of historical images from various folks, mythological ideas, and cultural concepts.
Burma team is among the most popular materials to build these ornamental doors in Bangalore. These inclusions are typically lined with golden or silver colors, making them look regal and grand. One can easily have such designs created on their doors or even go for a door restoration to bring the grace of South India to their entrance doors.
Brass idols
Metal sculptures and idols of deities are a crucial part of South Indian culture. In fact, they have occupied a pivotal role in traditions for various centuries now. What was earlier a primary part of the Pooja room had found its place in different parts of the home as well.
Today, brass idols of various sizes are an integral aspect of South Indian home decor. Complementing the idols with a lamp and a beautiful painting placed behind them gives your living space a rich and vibrant look that is bound to leave anyone in amazement. You can also add artistic pieces that are clad in metal accents to make the outlook of the space more impressive.
Go for a sumptuous table setting inspired by South India
One of the easiest ways to usher in a traditional South Indian ambiance in your home is to transform the setting of the table. Whether it's a major festival, an evening of family members gathering together, having friends over for dinner, or just a regular day at home, a well-crafted South Indian table setting is sheer magic.
Traditional fabrics, table stands with South Indian elements, intrinsically created utensils, mats, and not to mention, banana leaves for meals are some of the best ways to bring a South Indian flavor into your home. Additionally, you can also opt for artistically designed cutlery to complement the setting.
Traditional lamps
Lamps are a special part of any South Indian household as it has a major role in religious events and festivals. The lamp's glow is a symbol of goodwill and fortune and is said to keep darkness and evil away from home. A traditional lamp is typically ornamental and is adorned with beautiful designs and patterns, making them ideal for various parts of your home. In particular, the balcony, entrance, and Pooja rooms are good places to keep lamps.
Heavily carved wooden furniture
Expertly carved wooden furniture, typically made of rosewood and teak, are a vintage inclusion in South Indian homes. In addition, one can add comfortable and ethnic cushions complete with beautiful fabrics to wooden sofas and chairs. Heavily crafted tables of large sizes are also a popular part of South Indian homes that you can include in your home.
Red oxide floors
Red oxide flooring is growing more and more prominent in modern South Indian homes. While it has been an established part of South Indian homes for ages, many homeowners in Bangalore are giving priority to this kind of flooring. It is eco-friendly, non-toxic, and safe for children as it is made up of a non-toxic oxide of iron mixed with cement. In fact, this is the reason behind the red coloration. The rustic charm of red oxide flooring is something you simply cannot resist!
Taking inspiration from nature for the flooring
Tiles made up of natural elements like terracotta tiles can make your home interiors look absolutely stunning. It is worth noting that these rules naturally gain a glossy finish with time, making them more beautiful with time. They also help in maintaining good temperature control in your house interiors.
Earthy Colors
The South Indian color palette usually inclines towards earthy hues. They are easy to apply to any living space and are naturally in sync with the remainder of the home décor. Various shades of reddish-brown, pure brown, black, beige, greens, and yellows are the most popular earthy colors in interior design. These colors are preferred over bright colors when one leans towards an earthy design. They go well with wooden furniture, potted plants, and ethnic fabrics.
A swing for South Indian home décor
Undoubtedly one of the most popular aspects of a South Indian home, a swing, is widely portrayed in several media and films. Made with wood and brass, these provide a comfortable space for people to rest in and add an attractive vintage element to the house.
Need South Indian interior designing for your home in Bangalore? Get in touch with HomeChromosome today!