Contemporary Indian Interior design refers to a design style that incorporates traditional and modern design components into a single space to provide an ambiance suited to the ever-evolving requirements of modern interior design. It was made more welcoming by incorporating straightforward, linear layouts with the deliberate application of vibrant colors and patterns in textiles, ornaments, and handcrafted goods. Combining this kind of design into any space creates an atmosphere firmly based on Indian tradition while simultaneously evoking the allure of the modern day. It's a fascinating place to get some experience in. Find out how to further decorate your house in a contemporary style interior design.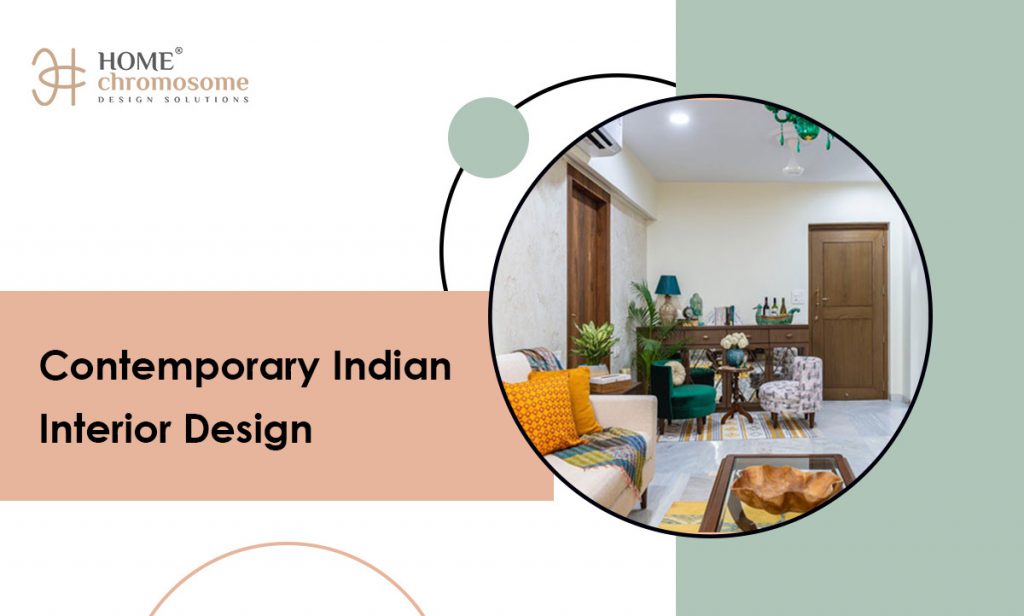 Contemporary Indian Interior Design
Contemporary Indian Interior Design #1 – Plants
Every house in India has a few pot plants to decorate their windows, balconies, and yards. When it comes to plants, there is always a sufficient amount of room. There are containers spaced out along an area with natural light. Plants are helpful in more ways than just decoration or accents. They give off positive energy and play an essential part in modern contemporary interior design. 
Contemporary Indian Interior Design #2 – Bedroom
The Indian contemporary bedroom interior design has a four-post bed with a canopy that wraps around the bed and carved posts. Using a wooden bed and a canopy that hangs from the ceiling, you can get the same look in a smaller space. Pieces of furniture with intricate carving on inlays, like almirahs, chests, and dressers, are great for making a statement. When designing a bedroom that doesn't have enough space for a big bed, you can add a touch of desi style by using dark wood furniture. Adding a soft carpet or an area rug will make the room feel warmer and more welcoming. Choose wooden furniture with no carvings or carving patterns for a more modern look. The color scheme should be neutral, with no more than two bright colors that stand out. You can add pops of color to your space with throw pillows, area rugs, and little trinkets.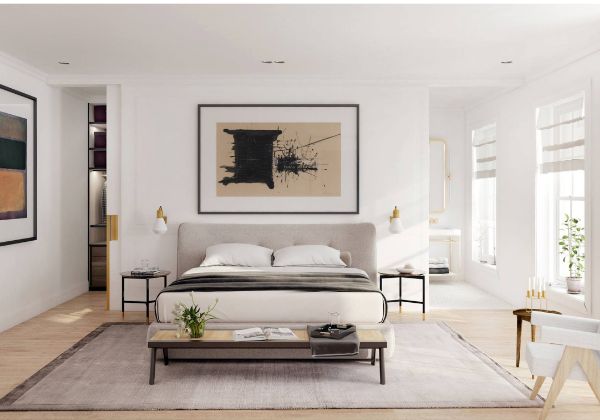 Contemporary Indian Interior Design #3 – Living room
The Indian living room contemporary interior design puts a lot of value on getting together with other people and making friends. In traditional Indian homes, the courtyard and verandas are where people get together. Because living in cities is becoming more popular, these open areas have been replaced by Indian living room contemporary interior designs that are more open, airy, and inviting. Open floor plans in the standard rooms of the house are an excellent way to make the most of the space. Include a lot of different places to sit and floor covering like rugs and mats for other areas, traditional Indian jhoola, and floor cushions.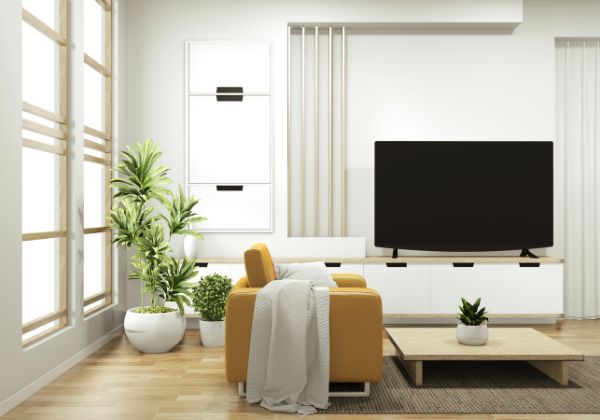 Contemporary Indian Interior Design #4 – Flooring
Homes in India do not have to worry about keeping the right temperature, so natural stones are often used as flooring. Almost always, tiling is used for the contemporary Indian floor, no matter what material. Oxide, terracotta flooring, Athangudi times, and Jaisalmer stone are all traditional ways to add color to a floor. Terrazzo is another option. Terrazzo is a type of material that is often used outside. There are a lot of bright colors to choose from, like red and yellow. If you want flooring with a neutral tone, granite, Kota stone, marble, and Cuddapah are all great choices. Rugs and mats can be used to add some color to the floor.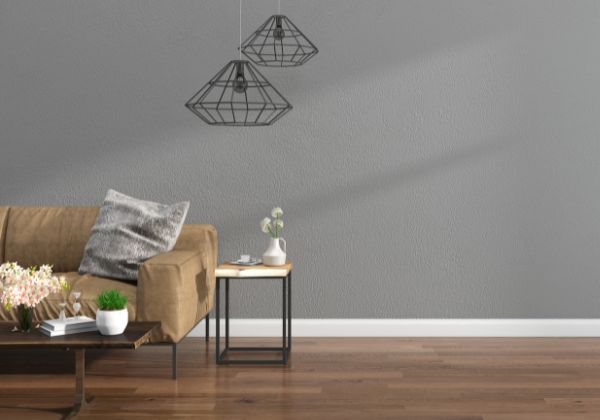 Contemporary Indian Interior Design #5 – Rugs
Rugs are an essential part of contemporary Indian interior design. Use them to add color, patterns, and texture to the room to make it more interesting. Indian rugs that are made by hand are exceptionally well known. In an Indian living room, things like carpets, rugs, dhurries, and mats are often used as furniture. Natural fiber rugs, like those made of wool, silk, or bamboo silk, make beautiful anchors and are usually good enough to pass down from generation to generation. Materials like jute, bamboo fibers, cotton, and others are also used to make rugs and carpets. Indian craftspeople make mahal, Kashan, and more types of carpets with unique designs. 
Contemporary Indian Interior Design #6 – Textiles
Since there are so many traditional Indian textiles to choose from, you can find something that fits your style. Most modern designs today have a desi touch, mainly through textiles. Prints like ajrakh and dabu use colors that could be more brightly. Because of this, they easily fit into current and modern trends, especially those that lean toward minimalism. Prints made with the Kalamkari and Jaipuri methods are more colorful and work well with designs that look back in time. If you want your home to feel royal, choose silk or fabrics with Khari designs for the upholstery and pillow covers. There is no better choice than Chanderi or Banarasi silk brocades. The ikat, bandhej, and lehriya patterns work together to make an elegant and fun look. Hand-embroidered work like kashida, phulkari, Kutchi, chikankari, Kantha, etc., has a clear bohemian style.
Contemporary Indian Interior Design #7 – Handmade goods
Indian paintings and sculptures are beautiful additions to any interior design. India has many different painting styles, such as Madhubani, warli, patachitra, which are based on Mughal miniatures, and the Gond style. Make a gallery wall in the living room with art pieces that represent each category. Many of these, especially Madhubani and warli, are used in the patterns of prints used on fabrics. They look great as murals on accent walls as well. Animal figurines made of wood, stone, ivory, marble, and other materials with a lot of detail are standard in Indian interior design. Elephants, horses, turtles, birds, etc., are commonplace. Many Indian-style homes also have stone reliefs and metal sculptures that show religious, mythical, and legendary figures in prominent places.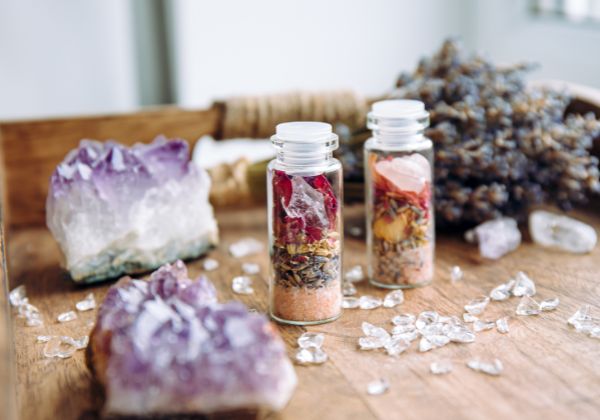 Contemporary Indian Interior Design #8 – Inlays
The art of inlaying has been around for a very long time. Inlay and carving are two methods that are used to make a wide range of things, such as jaalis, furniture, sculptures, decorative pieces, countertops, and tiles. Each of these things can be an excellent accent or make a statement in a home with an Indian-inspired style. Crafts made by the Bidri use a blackened zinc copper alloy with silver inlays to show off their beautiful designs. The art of Parchinkari, which comes from the city of Agra, is an excellent example of how inlays can be used in marble. Fine inlay work can also be seen in the lacquer work of Sankheda and Jalandhar and the sadeli and tarkashi from Gujrat.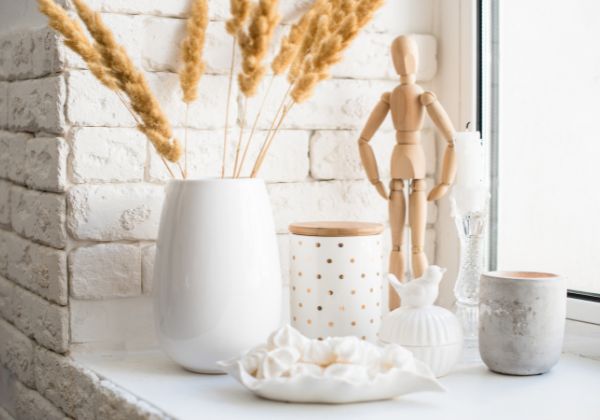 Contemporary Indian Interior Design #9 – Furniture
The furniture in a desi-style room is usually low to the ground and made of solid wood in a medium to dark color. Chettinad furniture is an excellent choice for any minimalist or modern home because of its understated elegance. The more ornate furniture in the Rajasthani style, known for its beautiful carvings, is a good choice for a retro or glam look. Your home will look very Indian if you use furniture with curved legs and armrests, high backs, and beautiful carvings to decorate it. There are many choices, such as diwans, footstools, almirahs, jhoolas, four-poster beds, and so on. If you want the wood to look more modern, you can wear it down or paint it with chalk paint.
Contemporary Indian Interior Design by HomeChromosome
You have a lot of choices when it comes to decorating the inside of your home in an Indian style. Even though there are many options, it should be easy to find the one that works best for your property and is within your budget. HomeChromosome is here for you to help transform your house into your dream home.  You can view our portfolio here and follow us on Instagram here. Email us at info@homechromosome.com for a quick response.